By Zach Johnson
The World Princess Week celebrations continue this Friday when Disney Princess Remixed – An Ultimate Princess Celebration premieres on Disney Channel, followed by a princess-themed episode of Disney's Magic Bake-Off. Plus, that same day, all Disney+ subscribers will be able to enjoy the movie event that kicked off the summer: Cruella! Vacation Friends, an adult comedy from 20th Century Studios, will also debut on Hulu Friday. Finally, to commemorate the 20th anniversary of 9/11, National Geographic on Sunday will broadcast the first episode of 9/11: One Day in America, its new landmark six-part documentary series.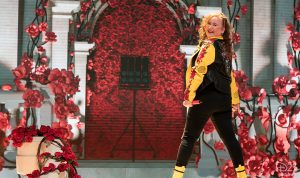 Disney Princess Remixed – An Ultimate Princess Celebration—Friday, August 27, at 7:30 p.m. ET on Disney Channel
Narrated by 12-year-old social media star Txunamy Ortiz, this half-hour special celebrates the empowering attributes of Disney princesses and queens through reimagined performances of their iconic songs. Dara Reneé, Frankie Rodriguez, Julia Lester, Izabela Rose, Ruth Righi, and Sophia Hammons will perform pop, rock, and R&B remixes of songs from Frozen 2, Beauty and the Beast, The Princess and the Frog, and The Little Mermaid. Grammy® winner Brandy will also debut her music video for "Starting Now," the anthem for The Walt Disney Company's year-long event, Ultimate Princess Celebration. The special will also be available to stream on Disney+ same day in select markets, including the U.S.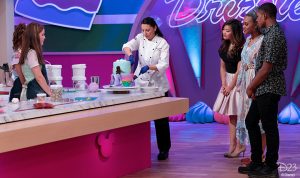 Disney's Magic Bake-Off—Friday, August 27, at 8 p.m. ET on Disney Channel
Imagination rules and teamwork triumphs as three teams of two race against the clock to design a Disney Princess-inspired cake. Co-hosts Dara Reneé and Issac Ryan Brown, along with Disneyland resort pastry chef Graciela Gomez, guide the kid bakers through fun challenges and unexpected twists until a winning team is named Disney Baking Champion.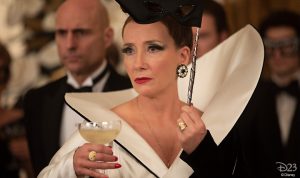 Cruella—Friday, August 27, on Disney+
Set in 1970s London amidst the punk rock revolution, a young grifter named Estella (Emma Stone) befriends a pair of young thieves who appreciate her penchant for mischief, and together they build new lives for themselves. One day, Estella's flair for fashion catches the eye of design legend Baroness von Hellman (Emma Thompson). But their prickly dynamic sets in motion a course of events and revelations that will cause Estella to embrace her wicked side and become the raucous, stylish, and revenge-bent woman known as… Cruella!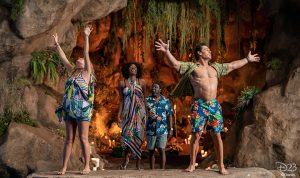 Vacation Friends—Friday, August 27, on Hulu
Intended for mature audiences, this comedy film follows strait-laced Marcus (Lil Rel Howery) and Emily (Yvonne Orji) who are befriended by wild, thrill-seeking partiers Ron (John Cena) and Kyla (Meredith Hagner) at a resort in Mexico. Living in the moment, the usually level-headed couple lets loose to enjoy a week of uninhibited fun and debauchery with their new "vacation friends." Months after their walk on the wild side, however, Marcus and Emily are horrified when Ron and Kyla show up uninvited at their wedding, creating chaos and proving that what happens on vacation doesn't always stay on vacation.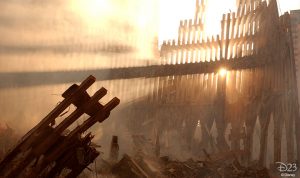 9/11: One Day in America—Sunday, August 29, at 9 p.m. ET on National Geographic
Made in official collaboration with the 9/11 Memorial & Museum, the six-part series offers an in-depth and visceral account of September 11 using archive and first-person testimony from first responders and survivors who have had almost 20 years to reflect on the events they endured. The result is one of the most powerful, immersive, and emotionally charged accounts ever produced about that fateful day. The two-hour premiere, "First Response," introduces the first firefighters on the scene as they race against time to rescue civilians trapped above and witness a businessman trying to save the life of a badly injured stranger. As a second plane hits the south tower, it becomes clear: the United States is under attack.