By Andie Hagemann
Hear ye, hear ye! Prepare for this brand-new slate of fantastical content coming to your TV and assorted streaming devices this week! From a hybrid fantasy competition series and fresh take on the story of Cinderella to a triple engagement celebration, there is plenty to celebrate. On Tuesday, watch James Holzhauer's season debut on The Chase. Meanwhile, on this week's episode of The Conners, three couples share exciting news; later on Wednesday, dive into the debut of all-new competition series The Quest. On Thursday, a former patient returns on Grey's Anatomy. Don't miss the highly anticipated premiere of music-filled feature film Sneakerella on Friday!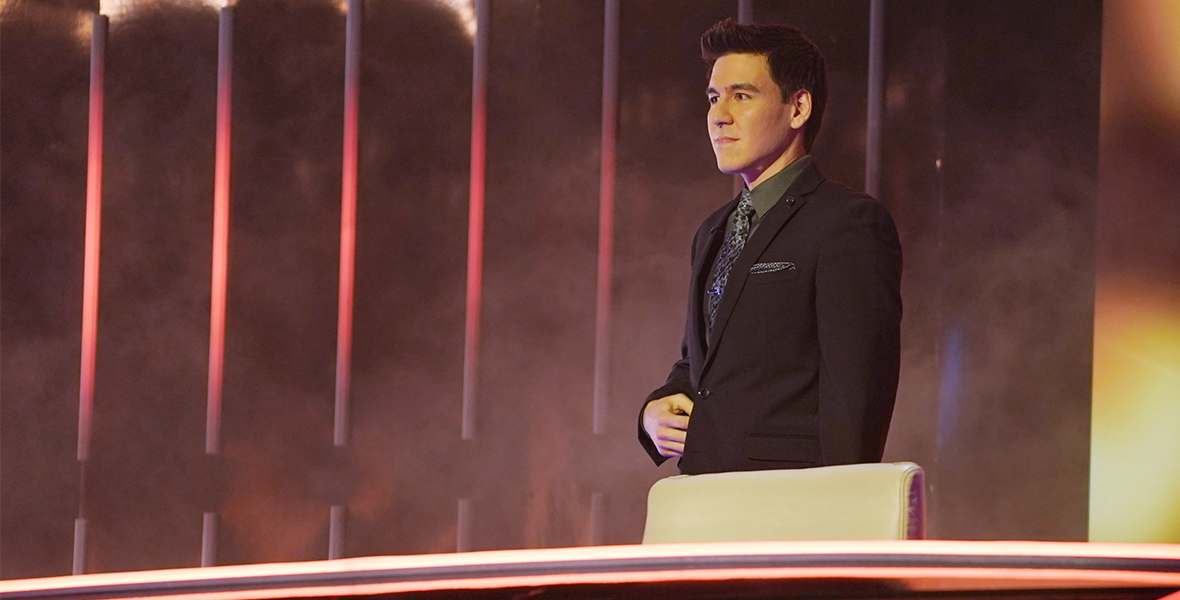 The Chase—Tuesday, May 10, at 9 p.m. ET, on ABC
A new crop of contestants test their wits against James "The High Roller" Holzhauer (above) in this brand-new episode. Do the market research manager, hospital physician, and music journalist have what it takes to end the OG Chaser's hot streak?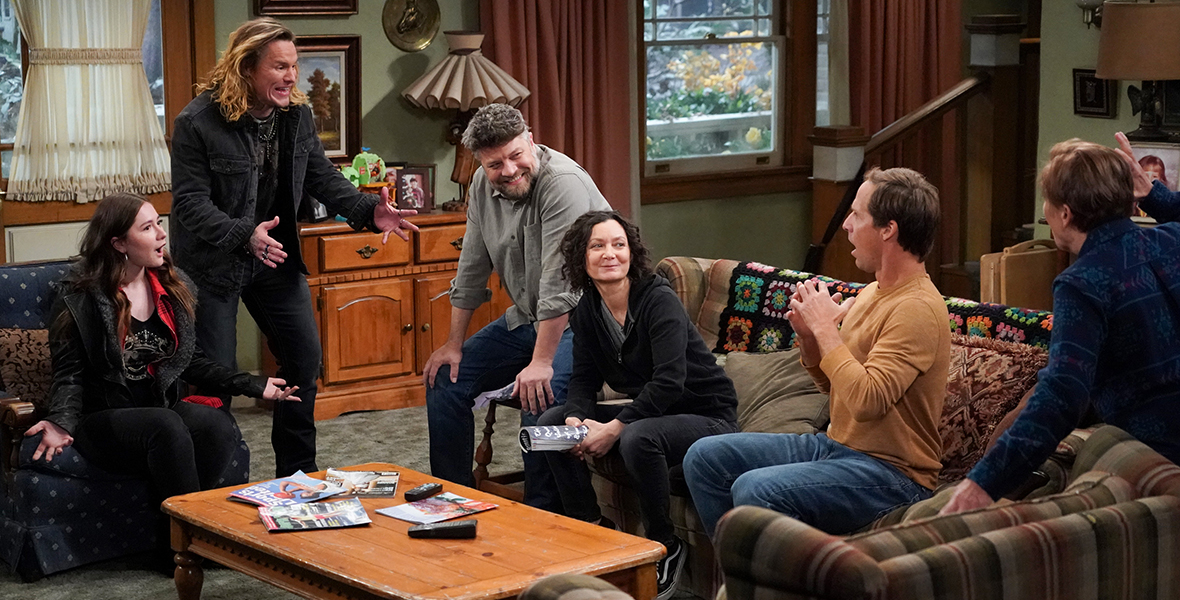 The Conners—Wednesday, May 11, at 9 p.m. ET, on ABC
Love is in the air! Ben (Jay R. Ferguson) and Darlene (Sara Gilbert) are excited to share their fantastic news with the family, but Neville (Nat Faxon) and Jackie (Laurie Metcalf), and Aldo (Tony Cavalero) and Harris (Emma Kenney) also have very similar news of their own to share—a hilarious predicament that could only happen to this family. Will there be a three-ring circus—ahem—a triple wedding in their future?
The Quest—Wednesday, May 11, on Disney+
Huzzah! This brand-new competition series drops eight teenagers into the fantasy world of Everealm, where they must save the kingdom by fulfilling an ancient prophesy. The contestants are immersed into a fantasy world complete with a castle, royals, and all forms of mystical creatures along with an evil sorceress determined to utilize her destructive powers. All eight episodes drop on the streaming service upon launch.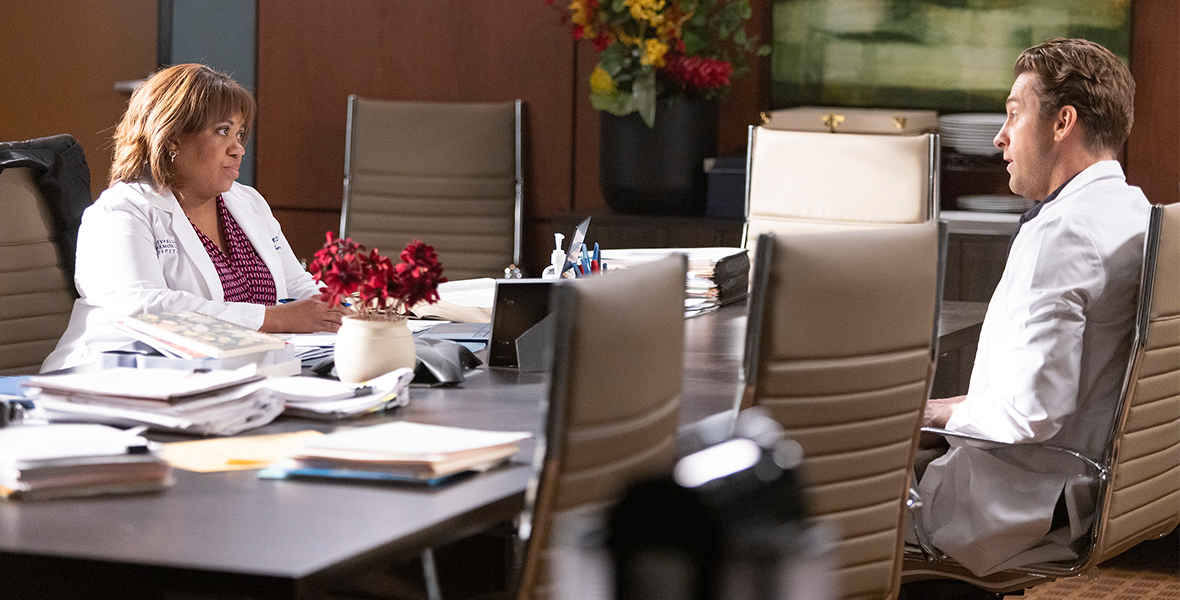 Grey's Anatomy—Thursday, May 12, at 9 p.m. ET, on ABC
Bailey (Chandra Wilson, left) receives an intriguing offer from Nick (Scott Speedman, right) in this week's all-new episode. Meanwhile, Simon (Cedric Sanders), who is a former patient of Link (Chris Carmack), returns to the ER with his pregnant wife.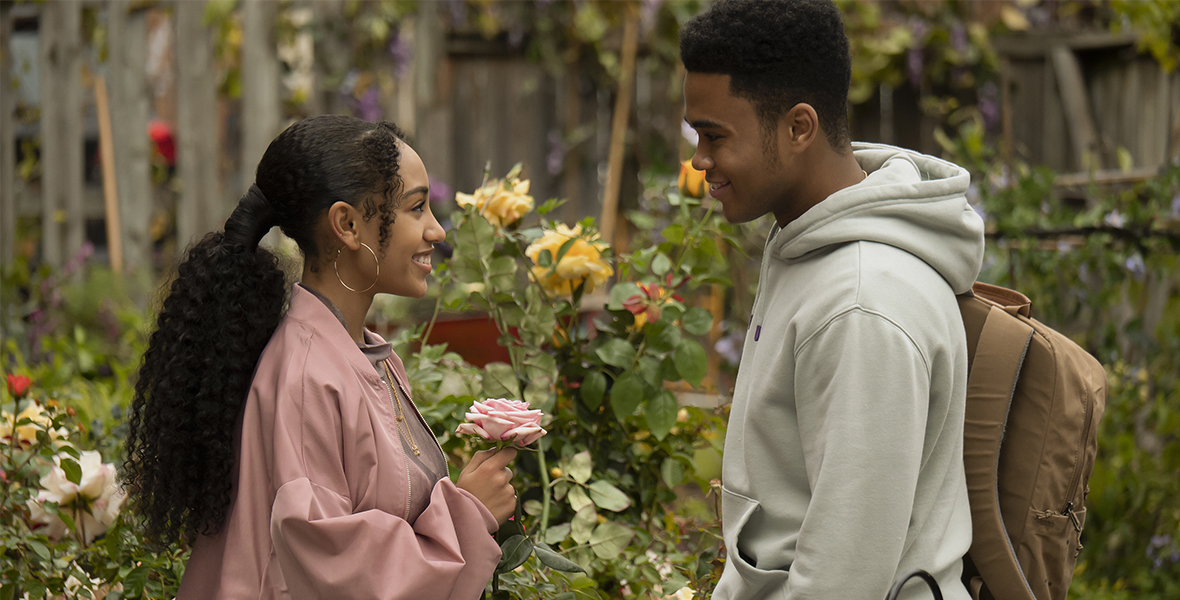 Sneakerella—Friday, May 13, on Disney+
This modern twist on the Cinderella tale follows El (Chosen Jacobs, right), an aspiring sneaker designer from Queens who works as a stock boy in the shoe store that once belonged to his late mother. After he meets Kira King (Lexi Underwood, left), the daughter of legendary basketball star and sneaker tycoon Darius King (John Salley), sparks fly as the two bond over their love of sneakers. With help from his best friend and a sprinkle of Fairy Godmother magic, El finds the courage to pursue his dream of becoming a sneaker designer.