By Andie Hagemann
Love is in the air this week! Whether you're celebrating Valentine's Day with your special someone or Pal-entine's Day with your besties, there's fantastic content coming your way. On Monday, whip up some spaghetti and watch the romantic animated classic Lady and the Tramp; that same day, the latest episode of The Bachelor's Clayton making tough decisions as he and the ladies travel to Croatia. Keep the fairytale alive by watching Cinderella on its 72nd anniversary on Tuesday, followed by the newest episode of How I Met Your Father. Plus, Assembled: The Making of Eternals debuts Wednesday, providing a behind-the-scenes look at Marvel Studios' filmmaking magic.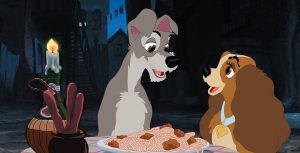 Lady and the Tramp—Monday, February 14, on Disney+
Have yourself a "Bella Notte" on Valentine's Day by watching this heartwarming love story… Lady (voice of Barbara Luddy) is a pampered cocker spaniel living uptown with her owners Jim Dear (voice of Lee Millar) and Darling (voice of Peggy Lee) when she meets Tramp (voice of Larry Roberts), a free-spirited mutt. Lady's comfortable life dramatically changes when her owners go on vacation, leaving dog-hating Aunt Sarah in charge to care for their new baby and the home. Aunt Sarah's mischief-making cats quickly have Lady dodging life in a muzzle and seeking help from new pal Tramp. The two dogs embark on a grand adventure… and eventually fall in love.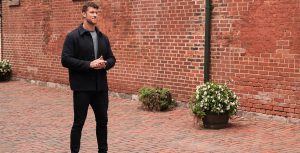 The Bachelor—Monday, February 14, at 8 p.m. ET, on ABC
This week's episode proves finding "the one" can be extremely complicated. As Clayton continues his dramatic two-on-one date with Genevieve and Shanae at Niagara Falls, will he be able to see the truth—or fall for another performance? Then, Clayton and the women continue their romantic journey by traveling to Hvar, Croatia, where one woman reveals a jaw-dropping secret. Later, the ladies battle it out gladiator-style for a chance at a rose, but drama ensues when a one-on-one date is handed out to someone who's already had one. Plus, someone has Clayton doubting if the women are ready for marriage and long-term commitment.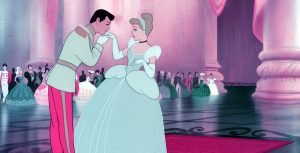 Cinderella—Tuesday, February 15, on Disney+
Add a little "Bibbidi-Bobbidi-Boo" to your week and celebrate the 72nd anniversary of this animated classic! Hardworking Cinderella's (voice of Ilene Woods) dream of attending the Royal Ball comes true with the help of her animal friends Jaq and Gus (both voice of James MacDonald) and her Fairy Godmother (voice of Verna Felton). At the ball, the Prince (voice of Mike Douglas) instantly becomes smitten with Cinderella; after she rushes off at the stroke of midnight, only leaving her glass slipper behind, he sets out on a kingdom-wide mission to find the shoe's mysterious owner.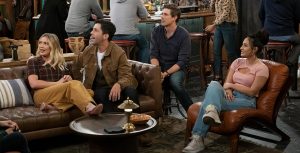 How I Met Your Father—Tuesday, February 15, on Hulu
Sophie's (Hilary Duff) budding relationship with Drew (Josh Peck) is soon complicated when she begins to feel haunted by his ex. Meanwhile, Sid (Suraj Sharma) and Hannah (Ashley Reyes) revisit an old argument inciting new drama. Plus, Charlie (Tom Ainsley) and Ellen (Tien Tran) host the gang for a dinner party in their new apartment—but will it go as planned?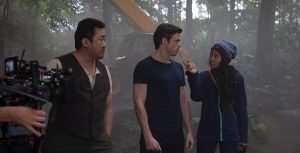 Assembled: The Makings of Eternals—Wednesday, February 16, on Disney+
Lights, camera, action! Learn how Marvel Studios created the film Eternals in this behind-the-scenes feature debuting on the streamer. This immersive episode includes on-set footage; conversations with the star-studded ensemble cast and filmmakers; and so much more, in an in-depth examination of Marvel Cinematic Universe storytelling. Eternals is directed by Chloé Zhao and stars Gemma Chan (Sersi), Richard Madden (Ikaris), Kumail Nanjiani (Kingo), Lia McHugh (Sprite), Brian Tyree Henry (Phastos), Lauren Ridloff (Makkari), Barry Keoghan (Druig), and Don Lee (Gilgamesh)—with Kit Harington (Dane Whitman), Salma Hayek (Ajak), and Angelina Jolie (Thena).