By Courtney Potter
The hit animated series debuts (in its entirety) on DisneyNOW, and a brand-new trailer for the next Marvel Cinematic Universe adventure makes its premiere… Read more, along with other news from around Disney, in this week's news briefs!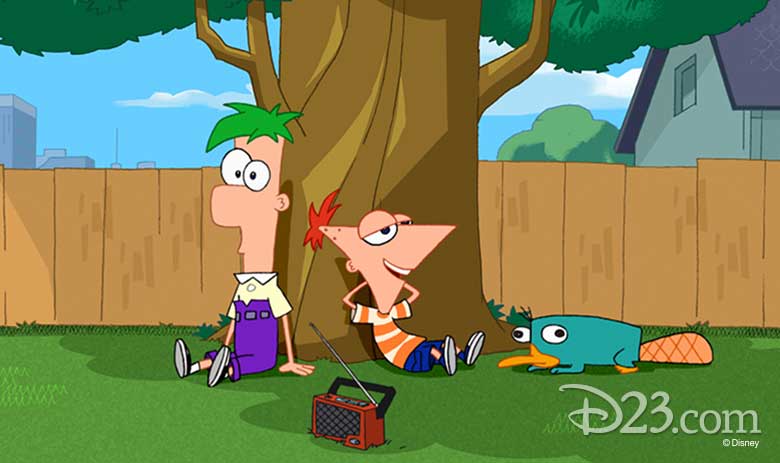 Best News Ever: Every Episode of Phineas and Ferb is on DisneyNOW
Pinin' for some Phineas Flynn in your life? Yearnin' for Ferb Fletcher? Hankerin' for some Dr. Doofenshimrtz? If so, we've got some excellent news: Disney's hit animated series Phineas and Ferb will be available in its entirety on the DisneyNOW app, beginning Wednesday, May 2! The first season will be available for all users, while the next three seasons will be available for verified users.
Don't have DisneyNOW? Fret not! Disney XD will also air the entire Phineas and Ferb library—all 126 episodes; seven one-hour specials; and the hilarious, record-breaking Disney Channel Original Movie Phineas and Ferb the Movie: Across the 2nd Dimension—throughout the month of May. Episodes are now airing weekdays from 5 to 8 p.m. (EDT/PDT)… at it all leads into a Phineas and Ferb Memorial Day weekend marathon from Friday, May 25, at 5 p.m. (EDT/PDT) through Monday, May 28, at 8:30 p.m. (EDT/PDT).
Save the Date!
Be sure to mark these upcoming Disney events on your calendar:
D23 and Walt Disney Archives


May 19, 2018


Exclusive Meet & Greet with Ashley Eckstein


May 25, 2018


D23's Return to Marceline


June 9, 2018


D23's Mickey's of Glendale Shopping Experience in Florida


June 29, 2018


Lunch with Disney Legend: Burny Mattinson


November 16-18, 2018


Destination D: Celebrating Mickey Mouse


August 23-25, 2019


D23 Expo 2019
Parks


February 28–May 28, 2018




Epcot International Flower & Garden Festival




April 26, 2018




Disney•Pixar Toy Story Land opens at Shanghai Disneyland




May 25, 2018




Incredible Summer Begins at Walt Disney World Resort




May 27, 2018


Star Wars: Galactic Nights Returns to Disney's Hollywood Studios


June 23, 2018




Pixar Pier opens at Disney California Adventure




June 30, 2018




Toy Story Land opens at Disney's Hollywood Studios


August 17, 24, 28, 31
September 3, 7, 9, 11, 14, 16, 18, 21, 23, 25, 28, 30
October 2, 4, 5, 8, 9, 11, 12, 14, 16, 18, 19, 21, 23, 25, 26, 28, 30, 31


Mickey's Not So Scary Halloween Party at Magic Kingdom Park




August 30-November 12, 2018




Epcot International Food & Wine Festival




2019


Star Wars-Themed Lands Opening at Disneyland and Walt Disney World



Studios




May 25, 2018


Solo: A Star Wars Story opens in U.S. theaters


June 15, 2018


Incredibles 2 opens in U.S. theaters


July 6, 2018


Marvel Studios' Ant-Man and the Wasp opens in U.S. theaters opens in U.S. theaters


August 3, 2018


Disney's Christopher Robin opens in U.S. theaters


November 2, 2018


The Nutcracker and the Four Realms opens in U.S. theaters


December 19, 2018


Mary Poppins Returns opens in U.S. theaters


Television




June 9, 2018


Big Hero 6 The Series Premieres on Disney Channel (9 a.m. ET/PT)

It Takes Two in New Ant-Man and the Wasp Trailer
Now that Marvel Studios' Avengers: Infinity War is out and taking the world by storm, it's time to look forward to the next adventure from the Marvel Cinematic Universe: Marvel Studios' Ant-Man and the Wasp! To that end, we're getting a closer look at the film, courtesy of its brand-new trailer, above.
Set in the aftermath of Captain America: Civil War, the film finds Scott Lang (Paul Rudd) grappling with the consequences of his choices as both a Super Hero and a father. While trying to rebalance his home life with his responsibilities as Ant-Man, he's confronted by Hope van Dyne (Evangeline Lilly) and Dr. Hank Pym (Michael Douglas) with an urgent new mission. Now, Scott must once again put on the suit and learn to fight alongside The Wasp as the team works together to uncover secrets from the past.
Directed by Peyton Reed and co-starring Michael Pena, Walton Goggins, Bobby Canavale, Judy Greer, Tip "T.I." Harris, Randall Park, Laurence Fishburne, and Michelle Pfeiffer, Marvel Studios' Ant-Man and the Wasp zooms into cineplexes on July 6.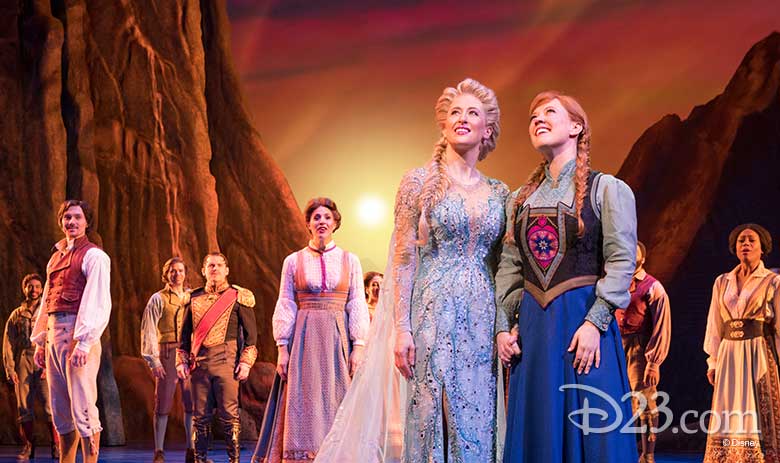 Frozen on Broadway: Tony® Nominations and Cast Recording Release
Big news from the Big Apple! Disney Theatricals' newest citizen of the Great White Way, Frozen, was just nominated for three Tony® Awards—including Best Musical. Additionally, Jennifer Lee received a nod for Best Book of a Musical, and Kristen Anderson-Lopez and Robert Lopez were nominated for Best Original Score (Music and/or Lyrics) Written for the Theatre. Wanna tune in to see if they all take home the prize? Catch the 2018 Tony Awards on Sunday, June 10, at 8 p.m. ET/7 p.m. CT, from the legendary Radio City Music Hall in New York City. (And FYI: Frozen has also received Best Musical nods from the Drama League and Outer Critics Circle this season. Cool, right?)
But that's not all: The Frozen Original Broadway Cast Recording from Walt Disney Records will be on sale digitally on Friday, May 11, at your favorite purveyor of digital music—and the physical album will be available beginning Friday, June 8, wherever music is sold. Produced by Kristen Anderson-Lopez, Robert Lopez, Stephen Oremus, Dave Metzger, and Chris Montan, the Cast Recording will feature an incredible 44-piece orchestra and—naturally—all the stars of the show, including Caissie Levy (Elsa) and Patti Murin (Anna). To learn more, visit FrozenTheMusical.com.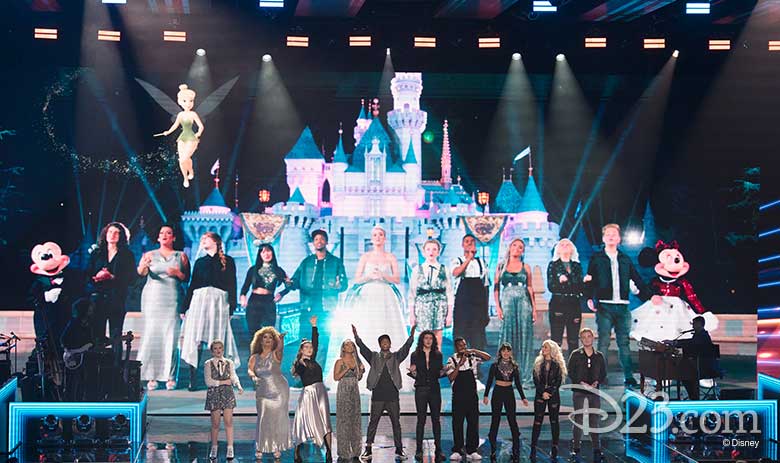 Magical Disney Moments at ABC's American Idol
Last Sunday, D23 had the distinct pleasure of attending the very first Disney Night for ABC's American Idol—and what a magical evening it was! Favorite Disney songs, plenty of Disney characters, and even Katy Perry dressed as Snow White. Read up on what went down right here.
Go Behind the Scenes with New Becoming Solo Featurette
We've entered the merry month of May—which means Solo: A Star Wars Story is almost ready to rocket onto the big screen! And just this past weekend, the good folks at Lucasfilm provided a bit of appetite-whetting with a very cool new featurette, above.
Becoming Solo includes interviews with director Ron Howard, screenwriter Lawrence Kasdan, and stars Alden Ehrenreich, Donald Glover, and Emilia Clarke. Plus a whole lotta great clips from the film itself, natch.
Also starring Woody Harrelson, Thandie Newton, Phoebe Waller-Bridge, Joonas Suotamo, and Paul Bettany, Solo: A Star Wars Story debuts in theaters across the country on May 25.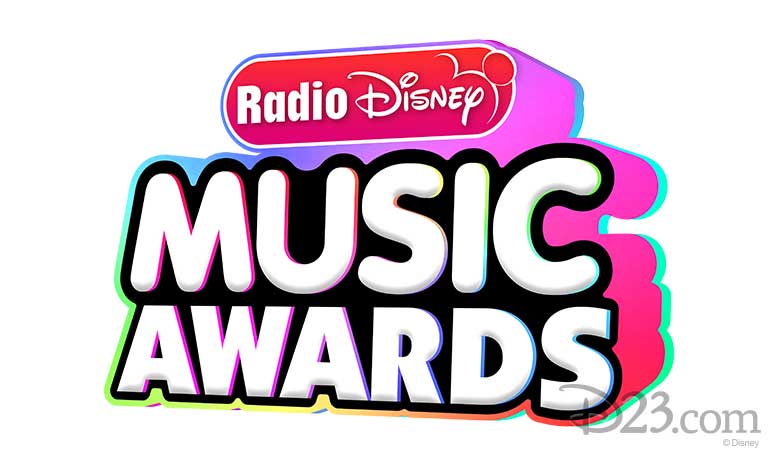 2018 Radio Disney Music Awards—Check Out the Nominees
It's the news music fans have been waiting for: the announcement of this year's Radio Disney Music Awards nominees. The biggest names in pop and country music will go head-to-head on Friday, June 22, at the Dolby Theatre in Hollywood, with a special telecast of the show airing the following evening (Saturday, June 23). Read up on who's nominated and how you can catch the show—on TV, streaming, or even in person!—here at D23.com.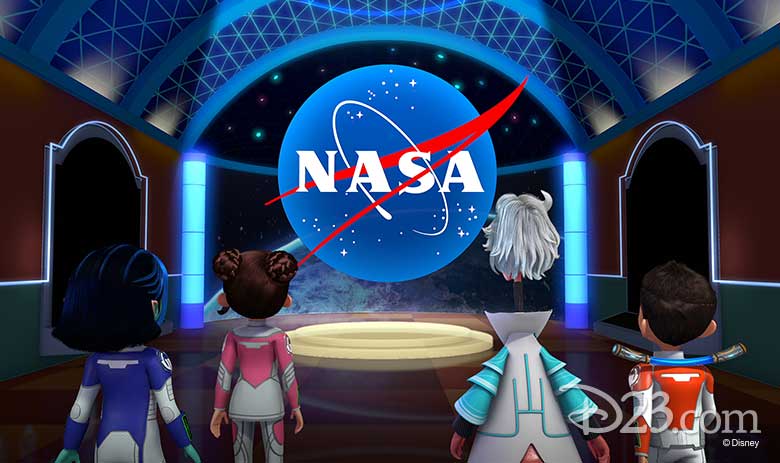 Disney Junior's Mission Force One Just Premiered… in Space!
Yes, you read that headline correctly—Disney Junior's Mission Force One, the latest chapter of acclaimed series Miles from Tomorrowland, celebrated the very first kids' television premiere in space when their episode entitled "The Space Station Situation" debuted to astronauts on board the International Space Station last week.
The episode, which features an exact replica of the space station using NASA's original designs, was also shown at a private screening event at the nonprofit Space Center Houston, the official visitor center for NASA Johnson Space Center. Citizens of Earth will get to see the episode too, when "The Space Station Situation" makes its TV debut on Monday, May 7, at 5:30 p.m. EDT on Disney Junior and on the DisneyNOW app.
A who's-who of space and science luminaries lent their voices for the episode, including NASA astronauts Scott Kelly, Jeanette Epps, and Yvonne Cagle; the European Space Agency's astronaut Samantha Cristoforetti from Italy; Russian cosmonaut Mikhail Kornienko; NASA space station flight director Holly Ridings; and NASA's Jet Propulsion Laboratory's Randii Wessen, Diana Trujillo, Bobak Ferdowsi, and Kevin Hand. Bill Nye (the "Science Guy") recurs as Professor Rubicon, and the episode also features Grammy® Award-winning musician Bela Fleck. So break out the spacesuit and set those DVRs!