By Courtney Potter
Trick or Treat: New Frightfully Fun Parade Coming to Disneyland Park
There's something special brewing for this year's Mickey's Halloween Party at Disneyland Park! The all-new Frightfully Fun Parade will offer all manner of thrills and chills, featuring a bevy of spooky spirits from deep in the New Orleans Bayou, the kooky world of Halloweentown, and much more!
The arrival of the Headless Horseman of Sleepy Hollow will herald the parade; he carries a flickering jack-o'-lantern as a warning to all and sundry… you never know who might be lurking just around the corner! The Frightfully Fun Parade will feature Jack Skellington from Tim Burton's The Nightmare Before Christmas; a slew of grim, grinning ghosts from inside Disney's iconic Haunted Mansion attraction; Dr. Facilier and his Shadow Men from The Princess and the Frog; and a host of your favorite Disney Villains, including Jafar, the Evil Queen, and Cruella de Vil!
The parade will be presented exclusively during Mickey's Halloween Party—a separately ticketed event—at Disneyland Park, on 17 eerie evenings from September 23 through October 31. Get all the spine-chilling details here!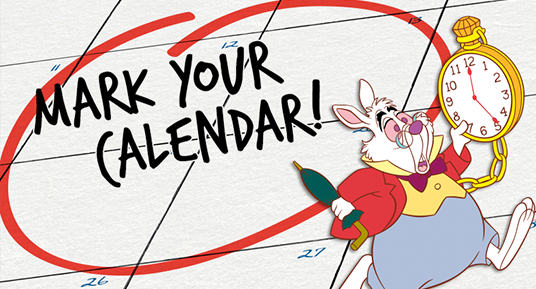 Save the Date!
Be sure to mark these upcoming Disney events on your calendar:
D23 and Walt Disney Archives


September 2


Fanniversary: Celebrating 25 Years of Beauty and the Beast Kicks Off at the El Capitan Theatre


September 10 and 17


Be Our Guest as Fanniversary Celebrates Beauty and the Beast Across the Country


September 23


Lunch with a Disney Legend: Bill Sullivan


September 24


D23 Presents Bedknobs and Broomsticks: 45 Bewitching Years (Florida)


October 5


D23's Sip & Scream


October 5


D23 Behind-the-Scenes Experience: A Midnight Soirée at the Tower of Terror


October 8


D23's Age of Believing: 45 Years of Bedknobs and Broomsticks (California)


November 19–20


D23 Destination D: Amazing Adventures


July 14-16, 2017


D23 Expo 2017


Studios




September 23, 2016


Queen of Katwe opens in theaters


November 4, 2016


Doctor Strange opens in theaters


November 23, 2016


Moana opens in theaters


December 16, 2016


Rogue One: A Star Wars Story opens in theaters
Parks


September 2, 8, 11, 13, 16, 18, 20, 23, 25, 29, 30; October 2, 4, 6, 7, 10, 11, 13, 14, 16, 18, 20, 21, 23, 25, 27, 28, 30, 31




Mickey's Not-So-Scary Halloween Party at Walt Disney World Resort


September 23, 26, 28, 30
October 3, 5, 7, 10, 12, 14, 17, 19, 21, 24, 26, 29, 31


Mickey's Halloween Party at Disneyland Resort




September 2–October 29 (Friday and Saturday Nights, plus October 31)




Club Villain, special ticketed event at Disney's Hollywood Studios




September 14–November 14, 2016




Epcot International Food & Wine Festival




November 7, 8, 10, 11, 13, 15, 18, 27, 29; December 1, 2, 4, 6, 8, 9, 11, 13, 15, 16, 18, 22




Mickey's Very Merry Christmas Party at Walt Disney World Resort




Television




September 18




68th Emmy® Awards broadcast on ABC at 7 p.m. ET/4 p.m. PT




October 3


Milo Murphy's Law premieres on Disney XD at 8 p.m. EDT
Last Chance to Catch Forgetful Blue Tang on the Big Screen
Movie fans' favorite forgetful blue tang Dory is making an encore appearance in more than 2,900 theaters nationwide this Labor Day weekend. Finding Dory returns to theaters Sept. 2, inviting moviegoers to revisit the adventure with clownfish Marlin and Nemo, septopus Hank, whale shark Destiny and beluga whale Bailey as they team up to help Dory reunite with her long-lost parents.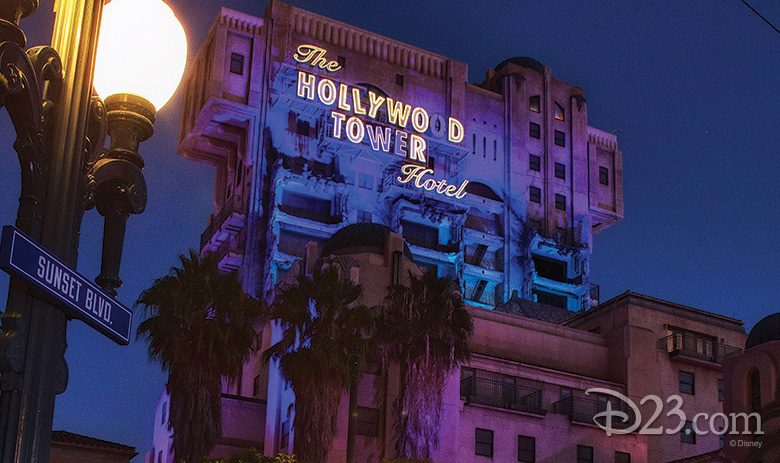 Celebrate Twilight Zone Tower of Terror at Disney California Adventure Park
It's true—the Twilight Zone Tower of Terror is checking out of Disney California Adventure Park this coming January… but that still leaves you a few more months for some hair-raising fun! And you're in luck, because the Disneyland Resort is kicking off a big salute to the attraction, just in time for Halloween!
Each evening from September 9 through October 31 (during the big Halloween Time celebrations), beginning after twilight, Disney California Adventure park guests will be treated to "Late Check-Out"—where you'll experience the Tower of Terror attraction as you never have before… in complete darkness! Plus, guests will find commemorative merchandise—as well as special food and beverage items—throughout the celebration. You'll also get the chance to picture yourself "checking out" with a special photo location in front of the Hollywood Tower Hotel marquee, complete with vintage luggage and other nods to the landmark's story and the glitz and glamor of a bustling young movie town. And look for some special performances by Buena Vista Street's very Silver Lake Sisters.
Don't miss out on all the spooktacular fun—it all begins Friday, September 9!
Are You "Team Thor"? See What the Avenger's Been Up To…
Marvel's Captain America: Civil War is now available for digital download—and it comes to Blu-ray® and DVD on September 5. Plus, the newest Thor adventure, Thor: Ragnarok (once again starring Chris Hemsworth as Thor and Tom Hiddleston as Loki), is currently filming in Australia for a November 3, 2017 release. To add to this embarrassment of Avengers riches, we're also getting a look into what exactly Thor's been up to in the months between that insane Civil War and, well, today…
Team Thor premiered at this year's Comic Con International, and features a Bermuda shorts-wearing Thor; his new "normal" roommate Darryl; his attempts at living a mundane life in Australia (complete with some community service at a local school); and even a coffee date with Bruce "The Hulk" Banner (Mark Ruffalo) himself. (Note: In case you've been trying to reach Thor, it looks like it's best to use email.) Check out the truly hilarious clip, above.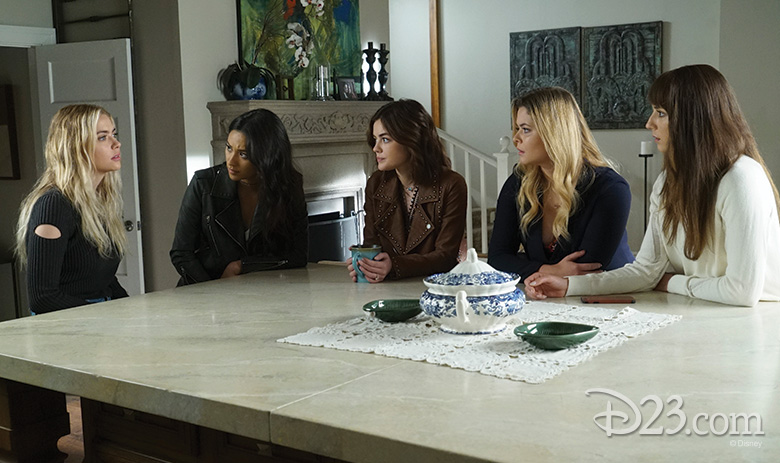 Freeform's Pretty Little Liars to Air Series Finale Next Season
It's truly the end of an era… After seven years, Freeform's Pretty Little Liars (PLL) will wrap up with an assuredly epic two-hour series finale in 2017. (The days of A's torments really are over, huh?) Several stars from the show, including Troian Bellisario, Ashley Benson, Lucy Hale, and Shay Mitchell, helped series creator I. Marlene King announce the news during a live Facebook event on August 29.
The final season will continue to be filled with homecomings and reunions, bringing back old characters as it has already done in the first half of the season. Plus, there's a wedding in store for one of the Liars! To conclude the series, the Season 7 finale will be a two-hour, drama-filled television event.
Perhaps the biggest news of all for PLL fans is series creator King has something new up her sleeve! The final 10 episodes of Season 7, airing in April 2017, will be followed by the premiere of her new show, Famous In Love starring Bella Thorne.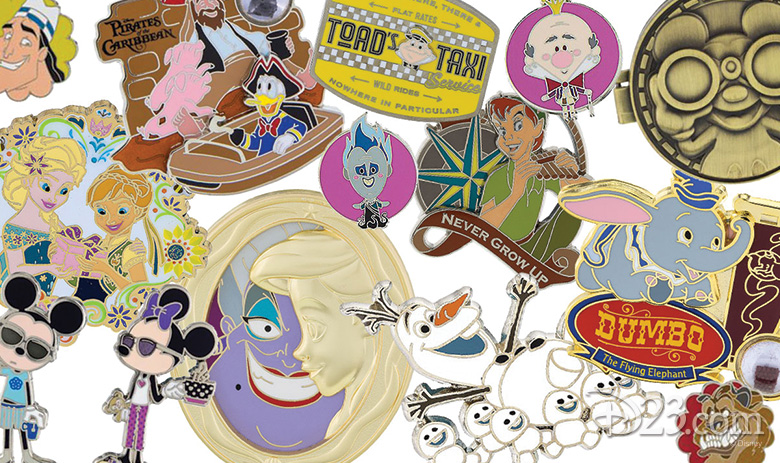 Collect 'Em All! New Pins at Disney Parks
We here at D23 love a good Disney pin. Collecting them is never boring, as there are a ridiculous number to choose from; they're all beautiful and well-designed; trading them is an absolute blast; and there are always new designs on the horizon! (It's truly a "win/win" kind of hobby, if you ask us.) Case in point: A huge assortment of new pins is coming to Disney Parks in the next two months! Guests will soon find several new limited-edition pins; for the Disney Duets collection, look for the Aladdin and Jafar pin in August, and the Ariel and Ursula pin in late September. The Disney Love Letter pin featuring Roger and Jessica Rabbit will be found in early September, and the Mickey and Minnie Mouse pin will be released in late September.
Guests will also find two new Piece of Disney History pins—Pirates of the Caribbean at Disneyland Resort, and Dumbo The Flying Elephant at Walt Disney World Resort. Plus, a bunch of new "Hidden Mickey" pins are coming to Disney Parks in late fall. Which ones are you looking forward to acquiring?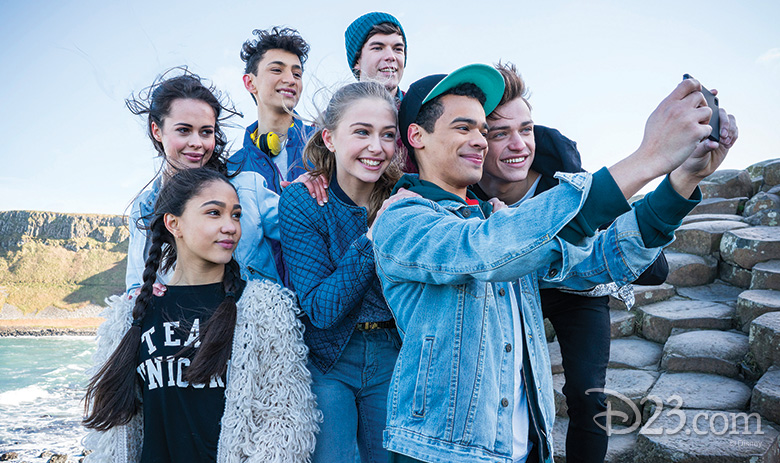 Disney Channel to Premiere The Lodge This Fall
Talk about "going international"… Disney Channel is gearing up for the premiere of a brand-new serialized mystery/drama, The Lodge, this fall. Inspired by the popular Disney Channel Israel series North Star (a Disney Channel/Yes Production), The Lodge was produced on location in Northern Ireland and will premiere on Friday, September 23, on Disney Channels in the United Kingdom and Canada, and on Monday, October 17 (at 5 p.m. EDT), on Disney Channel in the U.S. (where episodes will also be available to view the same day on the Disney Channel app and VOD platforms).
Filmed on location in Ballynahinch, Northern Ireland, the story introduces us to 15-year-old Skye, who—after the loss of her mother—returns with her father to North Star Lodge, the family-owned country hotel where her mother was raised years ago. Looking for a fresh start, Skye forges friendships with the locals who live and work there… but when she learns her father is planning to sell the lodge that holds so many treasured memories, she's determined to find a way to change his mind. Now, she must lean on her newfound friends to help, although all may not be as it seems.
The Lodge stars Sophie Simnett, Jade Alleyne, Thomas Doherty (who will also appear in the upcoming Disney Channel Original Movie Descendants 2), Luke Newton, Jayden Revri, Joshua Sinclair-Evans, and Bethan Wright—and will include nine original songs integral to the story's central kid-empowering theme of "believe in yourself."
Tune in for the tune-filled intrigue this October!