By Courtney Potter
Wayfinder Meets Demigod in New Moana Clip!
We may have mentioned previously how excited we are for Walt Disney Animation Studios' next adventure, Moana, to hit the shores of our local cineplex… (Is the date circled in red on our collective calendar? You bet!) So we're tickled pink that a brand-new clip from the film has just hit the Internet.
In the video, above, our intrepid wayfinder Moana (Auli'i Cravalho) has discovered Maui (Dwayne Johnson)—the self-absorbed demigod who may just be able to guide her on her quest to save her people. Can they learn from each other along the way? We'll just have to wait and see, when Moana reaches theaters on November 23!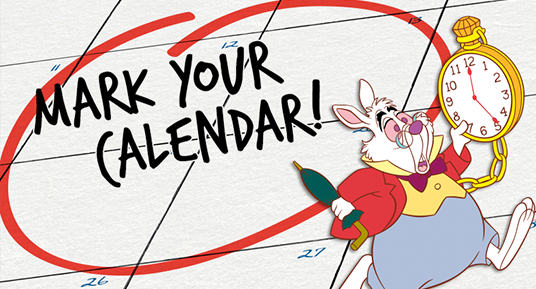 Save the Date!
Be sure to mark these upcoming Disney events on your calendar:
D23 and Walt Disney Archives


November 4


Lunch with a Disney Legend: Glen Keane


November 5


The Official Walt Disney Studios Tour—Presented by D23


November 19–20


D23 Destination D: Amazing Adventures


July 14-16, 2017


D23 Expo 2017


Studios




November 4, 2016


Doctor Strange opens in theaters


November 23, 2016


Moana opens in theaters


December 16, 2016


Rogue One: A Star Wars Story opens in theaters


March 17, 2017


Beauty and the Beast opens in theaters
Parks


September 2, 8, 11, 13, 16, 18, 20, 23, 25, 29, 30; October 2, 4, 6, 7, 10, 11, 13, 14, 16, 18, 20, 21, 23, 25, 27, 28, 30, 31




Mickey's Not-So-Scary Halloween Party at Walt Disney World Resort


September 23, 26, 28, 30
October 3, 5, 7, 10, 12, 14, 17, 19, 21, 24, 26, 29, 31


Mickey's Halloween Party at Disneyland Resort




September 2–October 29 (Friday and Saturday Nights, plus October 31)




Club Villain, special ticketed event at Disney's Hollywood Studios




September 14–November 14, 2016




Epcot International Food & Wine Festival




November 7, 8, 10, 11, 13, 15, 18, 27, 29; December 1, 2, 4, 6, 8, 9, 11, 13, 15, 16, 18, 22




Mickey's Very Merry Christmas Party at Walt Disney World Resort




Television




November 20, 2016


Elena and the Secret of Avalor is simulcast on Disney Junior and Disney Channel at 7 p.m. ET

We're Hooked on this Brand-New Teaser for Guardians of the Galaxy Vol. 2
Every since we met that hilarious band of misfit superheroes in 2015's Guardians of the Galaxy, we're been looking forward to watching them further navigate the perils of space… and to tide us over 'til the movie's sequel, Guardians of the Galaxy Vol. 2, hits theaters, we've been gifted with a fantastic new teaser trailer! Check out the clip—featuring Peter "Star-Lord" Quill (Chris Pratt), Gamora (Zoe Saldana), Drax (Dave Bautista), Rocket (Bradley Cooper), and still-tiny-and-so-adorable Groot (Vin Diesel)—above.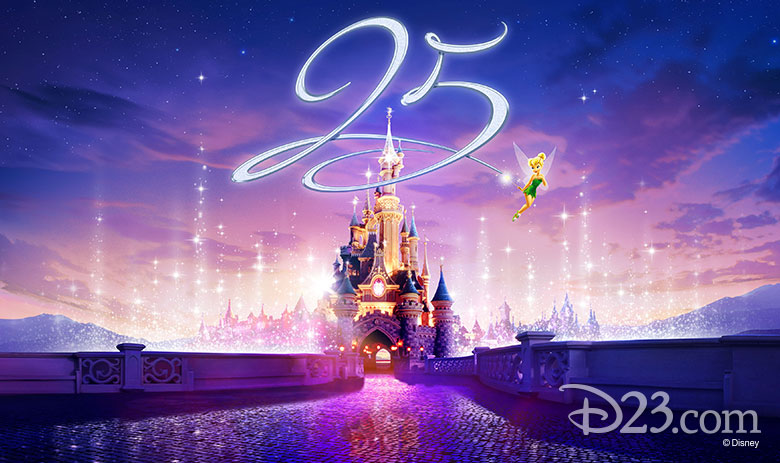 Disneyland Paris Celebrates 25 Years in 2017
True, true—we haven't yet hit Halloween, but that doesn't mean we can't get excited for things to come in 2017. A perfect example: Disneyland Paris' big 25th-anniversary celebration! On April 12, 2017, the Parisian resort will officially observe its silver anniversary, and they've got some truly magical events in store.
From all-new decorations and exclusive shows, to a totally reimagined daytime Disney Stars on Parade and a glittering Disney Illuminations nighttime show featuring Le Château de La Belle au Bois Dormant (that's Sleeping Beauty's Castle, for the English speakers among us), there will be something fresh for every guest. Plus, visitors will find Star Tours: The Adventures Continue re-opened for business, and Star Wars Hyperspace Mountain will welcome Disneyland Paris thrill-seekers for the first time.
The resort has recently been undergoing a major makeover through their Experience Enhancement Program; rides have been refurbished (including the classic Peter Pan's Flight), a new show was just added at the Animagique Theatre, and renovations are now complete at several resort hotels.
Look for more information on Disneyland Paris' "big 2-5" as it becomes available… and make sure those passports are up to date! It's sure to be "magnifique"!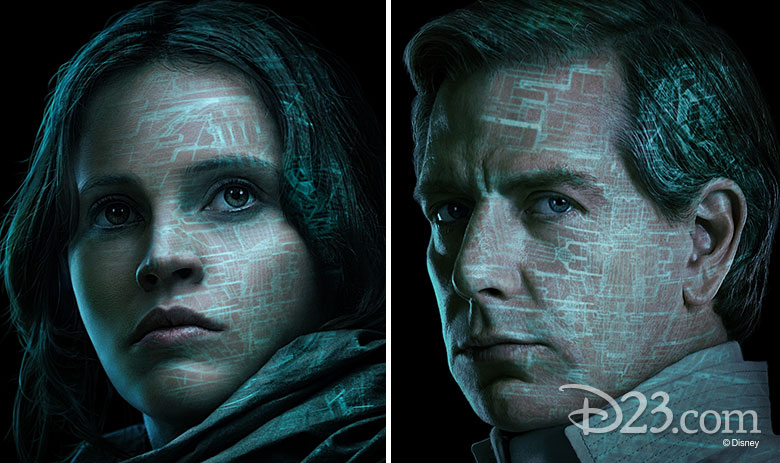 New Character Posters for Rogue One: A Star Wars Story
Itching for another peek at the amazing characters you'll be meeting when Rogue One: A Star Wars Story hits theaters this winter? Look no further than these just-released, extremely cool posters!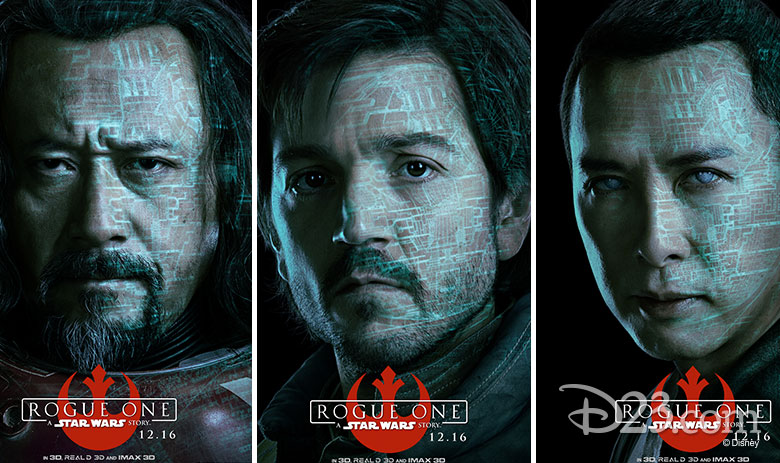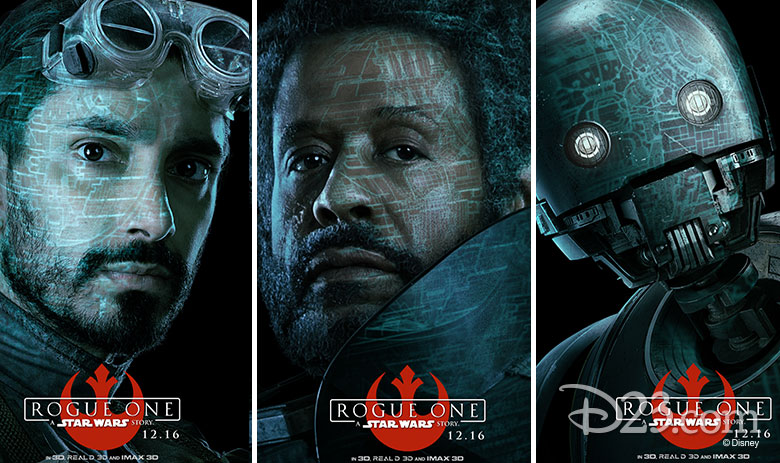 The new posters feature the likes of Jyn Erso (Felicity Jones), Captain Cassian Andor (Diego Luna), Director Orson Krennic (Ben Mendelsohn), Chirrut Îmwe (Donnie Yen), K-2SO (Alan Tudyk), Saw Gerrera (Forest Whitaker), and more. What do those glowing lines represent? Is it a map to the Death Star? What are these characters really up to? And how do they relate to our favorites from The Force Awakens (or do they)? So many questions! Guess we'll have to wait 'til Rogue One light-speeds onto a screen near us (in 3D, RealD® 3D, and IMAX® 3D) on December 16…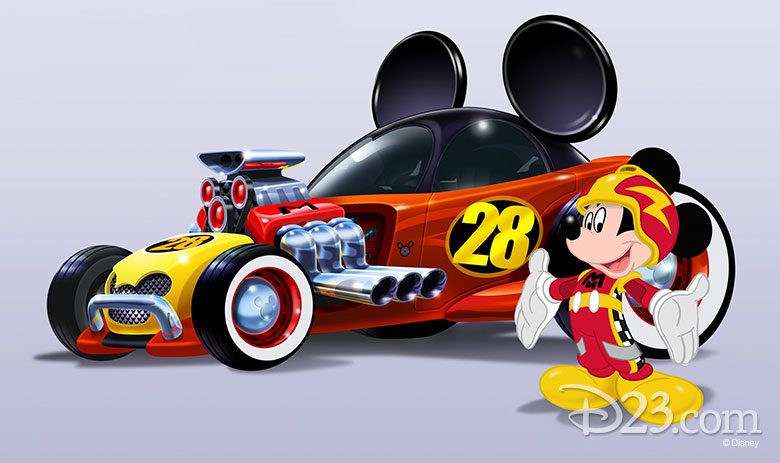 Disney Junior Comes to Cinemas Nationwide, this November
Mickey Mouse has got a birthday coming up this fall… and to mark the occasion, he's coming to the big screen! Kids and parents can celebrate Mickey's birthday during a special one-day interactive cinema event on November 12—where they'll be invited to jump up and sing, dance, and play along with some of Disney Junior's most-loved shows and characters, including Elena of Avalor, Miles from Tomorrowland, Doc McStuffins, The Lion Guard, Sofia the First, and more.
In addition, fans in attendance will be among the first to see Disney Junior's upcoming series Mickey and the Roadster Racers, on the big screen, before its big TV debut in January 2017. Attendees will also receive a $5 offer to the Disney Stores and a free e-book download, as well as other cool giveaways.
This super-amazing, one-day event, "Disney Junior at the Movies—Mickey's BIG Celebration," will screen in cinemas nationwide on Saturday, November 12, at 10 a.m. local time, courtesy of Fathom Events and Disney Junior. Tickets are on sale now; find out more—including a complete list of theater locations—by visiting FathomEvents.com.
"The Science Behind Pixar": Now Open at L.A.'s California Science Center
Disney fans on the West Coast (or those of you planning a trip to Los Angeles), listen up: "The Science Behind Pixar," the amazing exhibition created by the Museum of Science, Boston, in collaboration with Pixar Animation Studios, is now open at L.A.'s California Science Center! Fans can enjoy a unique, first-time look into the Pixar filmmaking process and explore the science and technology behind some of the most beloved animated films.
The 12,000-square-foot interactive exhibition showcases the science, technology, engineering, and math (STEM) concepts used by the artists and computer scientists who help bring Pixar's award-winning films to life; with more than 40 interactive exhibit elements, the exhibition's eight sections each focus on a step in the filmmaking process… all the better to give you an exceptional view of the production pipeline and concepts used at Pixar every single day. Look for engaging hands-on activities, firsthand accounts from members of the studios' production teams, and even re-creations of your favorite Pixar film characters.
Click here for more information about "The Science Behind Pixar". To infinity, and beyond!
Charli XCX to Host Freeform's "13 Nights of Halloween"
Freeform's "13 Nights of Halloween," just got a spooktacular new host! Grammy®-nominated songwriter Charli XCX will be getting her scream on as she hosts the spine-tingling event from October 19 through 31. Over those frightfully fun 13 evenings, Freeform viewers and Charli fans will also get an exclusive sneak peek at her new single, "After the Afterparty," which will be released the public on October 28.
Now it its incredible 18th year, the 2016 installment of "13 Nights of Halloween" will feature the network television premiere of R.L. Stine's Monsterville: Cabinet of Souls, the Freeform premiere of Spooky Buddies, and—of course—the perennial favorite Hocus Pocus, starring Bette Midler, Sarah Jessica Parker, and Kathy Najimy.
So tune into Freeform, beginning October 19… if you dare.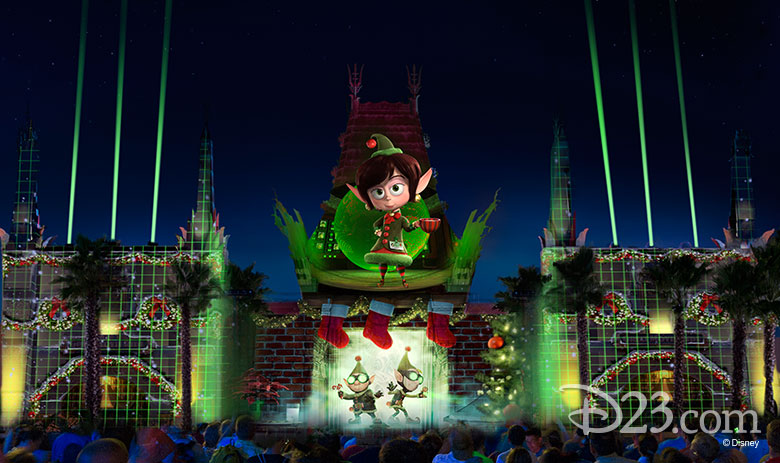 Jingle Bell, Jingle BAM! Coming to Disney's Hollywood Studios
There's a brand-new holiday spectacular coming to Disney's Hollywood Studios at Walt Disney World—and it looks into what might happen if Santa Claus went missing! Debuting in mid-November, Jingle Bell, Jingle BAM! will come to life on, above, and around the park's Chinese Theater with state-of-the-art projections, special effects, fireworks, a spirited musical soundtrack, and more holiday fun than you can shake a candy cane at…
Led by elves Wayne and Lanny, the hilarious duo from ABC's animated special Prep & Landing, this new yuletide adventure follows a search-and-rescue mission to get "the Big Guy" back to the North Pole in time for Christmas—and it features memorable holiday moments from Disney films including Mickey's Christmas Carol, Beauty and the Beast, Cinderella, Bambi, Tim Burton's The Nightmare Before Christmas, and much more. And yes, there will be snow!
The one-of-a-kind show will enchant young and young-at-heart from November 14 through December 31. Holiday hijinks ahoy!