By the D23 Team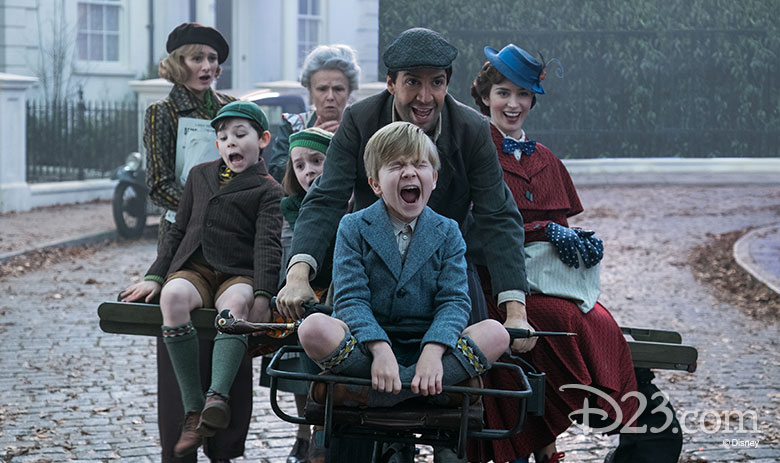 Cinematic Sensations
We tessered, broke a Kessel Run record, went on another adventure beneath the trees of the Hundred Acre Wood, and tripped more than a few lights fantastic. All of that just in one year! There's no doubt that 2018 has been one for the books starting off the year in a novel way by bring Madeleine L'Engle's A Wrinkle in Time from pages to screen. But, that wasn't the only world we got to see for the first time. We traveled beyond our wintery imaginations into the four different lands of The Nutcracker and the Four Realms with Clara as our guide. Not to mention, we jumped to light speed and explored a galaxy far, far away with our favorite scoundrel and his favorite co-pilot in Solo: A Star Wars Story. But, they weren't the only old friends we revisited. We also met back up with Winnie the Pooh and the entire gang in Christopher Robin, the Parr family for another super-powered adventure in Incredibles 2, went viral with Ralph Breaks the Internet, and saw our favorite gravity-defying nanny land for another heartwarming, musical tale in Mary Poppins Returns.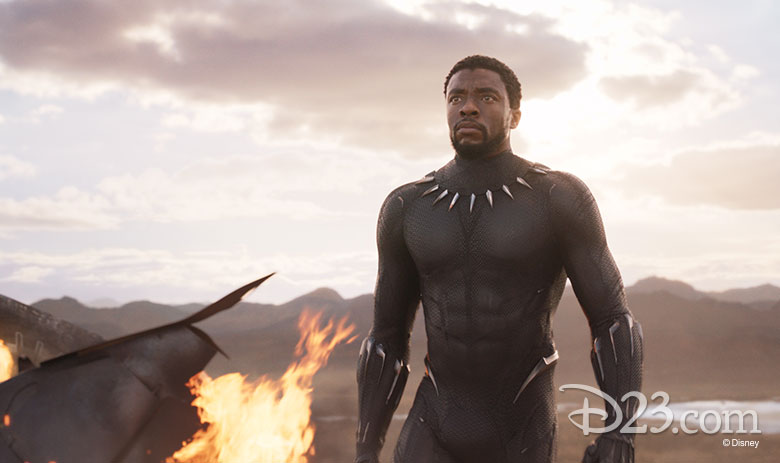 A Super Powered Year
What a SUPER year for Marvel Studios. In February, we said "Wakanda forever!" with the spectacular Black Panther, which reigned supreme in the box office (and in our hearts!). Just when you thought Marvel movies couldn't be bigger, in April we celebrated 10 years of Marvel movies culminating into one epic story— Avengers: Infinity War. We're STILL getting emotional about that ending!
Ant-Man and the Wasp was there to cheer us up in July (we have to say that end credits scene was highly ANT-icipated), rounding out a year of spectacular Marvel films!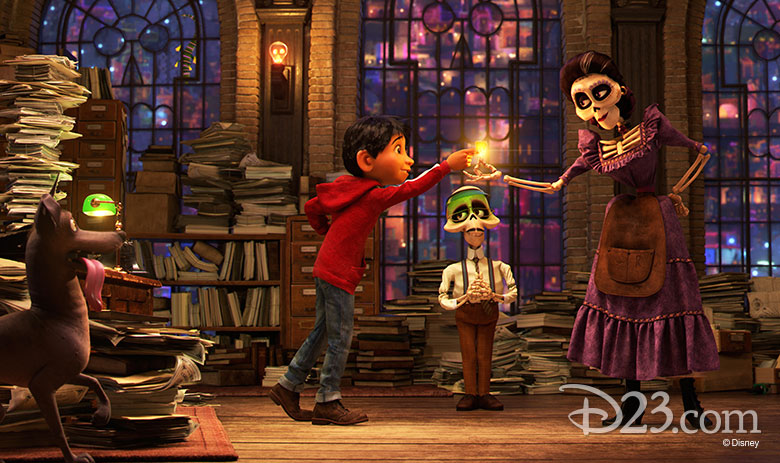 We'll Never Forget These Wins
While 2018 was a big year for movies, it was also a big year for a 2017 film. It only took a trip to the Land of the Dead for us to fall head over heels in love with Miguel and his familia in Coco. And the Academy agreed. We would be hard pressed ever to forget Coco's big night at the Oscars, taking home Best Animated Feature and Original Song for "Remember Me."
D23 Events
An exciting year of D23 events began with international magic, as we celebrated with our fans in Japan for D23 Expo Japan 2018. Between adorable merchandise, exciting announcements, and unforgettable appearances, Disney fans had an experience they'll never forget. Check out a highlight from D23 Expo Japan 2018 below:
With such a great start, we knew this year would be one for the books—from celebrating our Disney favorites, such as Disney's Animal Kingdom's 20th anniversary to the debut of Frozen on Broadway, and even hearing from the creators of some of our favorite Disney Saturday morning cartoons. We brought back some of our classic events, such as when D23 Members returned to Walt's hometown of Marceline for a charming, historical visit. Plus, our annual Fanniversary celebration this year was a bewitching double celebration, with screenings across the country of two spooktacular classics: Hocus Pocus and Tim Burton's The Nightmare Before Christmas.
2018 was a year of firsts for us as well! We traveled to Emeryville, California, for a very special tour of Pixar Animation Studios, where we watched sneak previews of upcoming Pixar projects! We also channeled our inner nerd and hosted two panels at San Diego Comic-Con—our very first time hosting panels at that convention! There we celebrated Mickey's 90th anniversary at "Celebrating 90 Years of Mickey Mouse with D23: The Official Disney Fan Club," diving into his amazing past and taking a look to his future with a special unveiling of his birthday portrait!
We also got spooky with our "25 Tears of Tim Burton's The Nightmare Before Christmas," panel, which featured members of the talented production crew and special guest host Neil Gaiman!
Finally, our year came to a close with our biggest event of 2018—Destination D: Celebrating Mickey Mouse. This event at the Contemporary Resort at Walt Disney World was a two-day extravaganza fit for Mickey's 90th! We got to hear the latest Disney Parks announcements, learned the weird and wacky history behind Mickey, and even got to party in our PJs with Mickey and his pals! It was a celebration we'll never forget.
Celebrating the True Original
We may have ended 2018 with a huge party for Mickey, but the celebration of his 90th anniversary lasted all year long! From spectacular on ABC to a brand-new opportunity to, we honored Mickey's amazing legacy in style. Did you visit the Mickey: The True Original Exhibition? Or pick up some special merch made just for this milestone? No matter what way you celebrated, all Disney fans came together to honor the mouse who started it all.
Amazing New Fun at Disney Parks Around the World
This year was huge for fans of some small starts—the world of Toy Story came to life at both Disney's Hollywood Studios and Shanghai Disney Resort with the opening of Toy Story Land, an amazingly detailed new world celebrating Disney•Pixar's classic tale of childhood toys. But the Pixar fun didn't stop there! Over the summer, we celebrated Pixar Fest at Disneyland and Disney California Adventure before having fun in the sun at Pixar Pier. D23 Members even got the chance to check out the pier first, including a special ride on the Incredicoaster!
Over in Tokyo Disneyland, celebration was in full swing for the park's 35th anniversary. The attraction it's a small world reopened with special appearances from some of our favorite Disney characters, plus a brand-new nighttime spectacular, Celebrate! Tokyo Disneyland, dazzled guests with state-of-the-art projection.
What was your favorite Disney moment from 2018? Let us know on Facebook, Twitter, and Instagram.