By Jocelyn Buhlman
We're just 18 days away from the 90th anniversary of Mickey Mouse's debut in Steamboat Willie. Since his first foray onto the big screen, Mickey has become the global ambassador for The Walt Disney Company and an icon of happiness and fun all over the world. As we kick off Mickey's anniversary month, let's take a look at all the ways we can join in the celebration for the true original himself: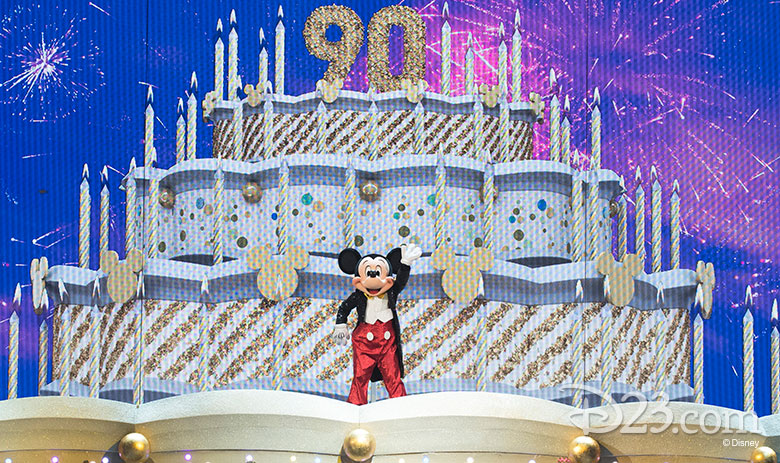 Mickey's 90th Birthday Spectacular
This Sunday, November 4 (8–10 p.m. EST), on ABC, join a star-studded cast to mark Mickey's big milestone. Kristen Bell, Meghan Trainor, Leslie Odom Jr., and more guests are part of the elegant affair that took place at the Shrine Auditorium in Los Angeles, California. Grab your family and friends and tune in to a special night you won't want to miss!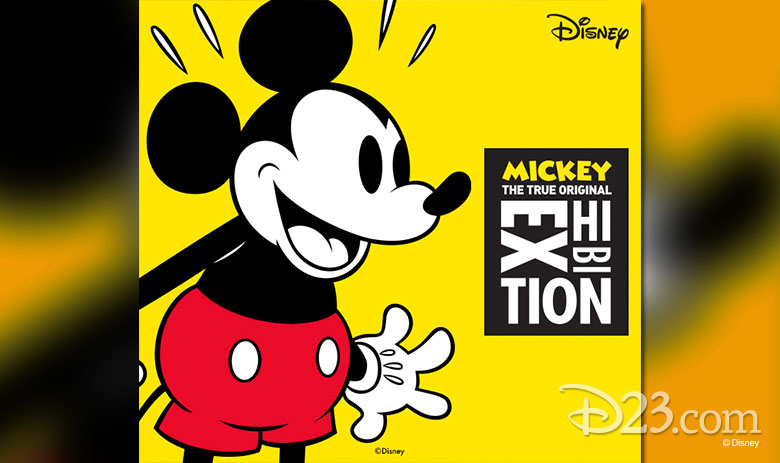 Mickey: The True Original Exhibition
From November 8, 2018, to February 10, 2019, this exhibition in New York City celebrates 90 years of Mickey Mouse's influence on art and pop culture. The stunning exhibit features 10 immersive rooms in a 16,000-square-foot exhibition space, including an entirely black-and-white world of comic strips and cartoons, a recreation of the "All New Mickey Mouse Club" set, and a special homage to the legendary Ink & Paint department. Twenty artists, sculptors, muralists, and designers are partnering with Disney to bring this exhibit to life, including Kingdom Heart's Tetsuya Nomura, celebrity photographer RANKIN, and yarn artist London Kaye. Tickets are on sale now, so don't miss out on this amazing exhibition.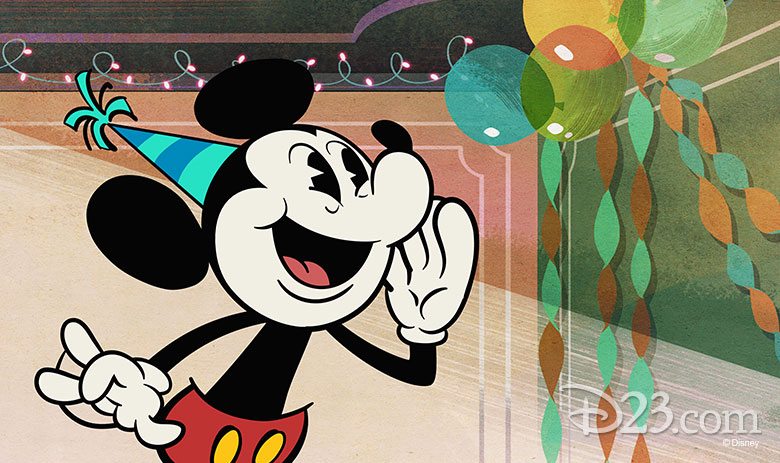 A Very Animated Birthday Special
Disney Channel's wackily wonderful Mickey Mouse animated shorts will debut a special seven-minute, extended-length birthday episode titled "Surprise!" airing on November 18. Tune in to see how Mickey's wish for a surprise-free birthday ends up becoming the biggest surprise of his life!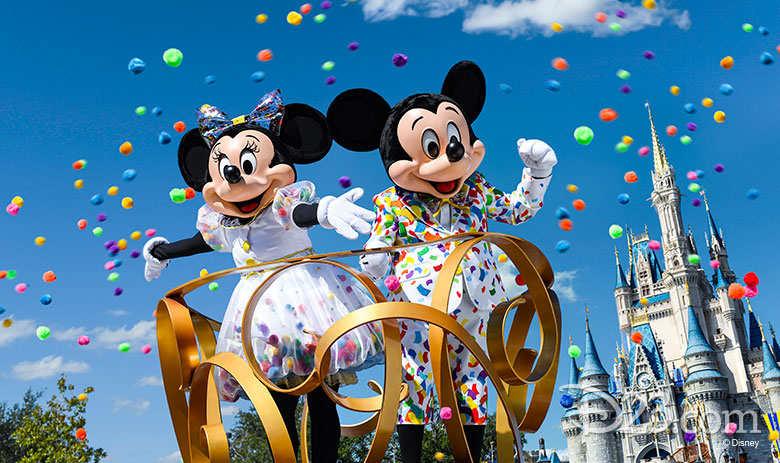 The World's Biggest Mouse Party at Disney Parks
Disney Parks around the world are celebrating Mickey (and Minnie!) with a series of events announced in August on the Disney Parks Blog, including The World's Biggest Mouse Party, a limited-time, global celebration of Mickey and Minnie. The party is so big it will start on November 18, 2018, and continue all the way into 2019! Also in January 2019, guests at Disneyland Resort and Walt Disney World Resort can enjoy Mickey and Minnie's confetti-inspired celebration outfits created especially for this amazing anniversary. If you want an earlier peek at the fun, new looks, guests at Hong Kong Disneyland will get to enjoy the outfits starting on November 18th.
Even more details about magical Mickey celebrations in the parks are yet to come, so keep your eyes on Disney Parks Blog for future announcements.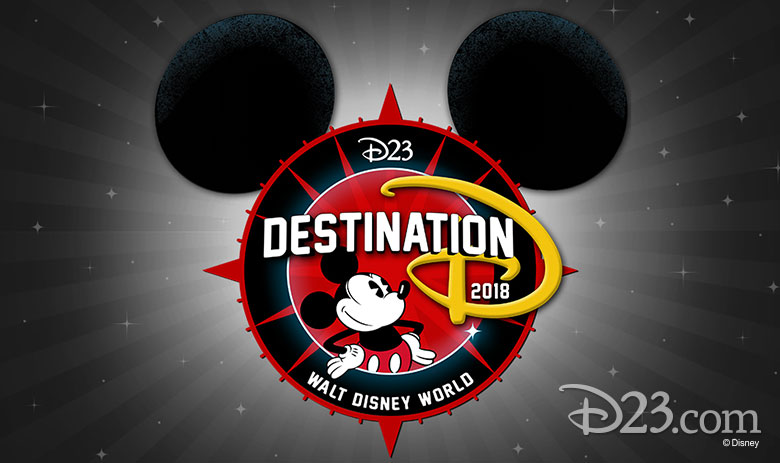 Destination D: Celebrating Mickey Mouse
With an anniversary this big, of course we're hosting our own very special celebration at Walt Disney World Resort. D23 Members will join us for a birthday celebration featuring exclusive shopping, a brand-new exhibit from the Walt Disney Archives, and special panels covering the wonderful, weird, and wacky history of Mickey Mouse himself. If you can't make it out to join us, stay tuned right here on D23.com and on our Facebook, Twitter, and Instagram to find out every exciting update and announcement from the celebration.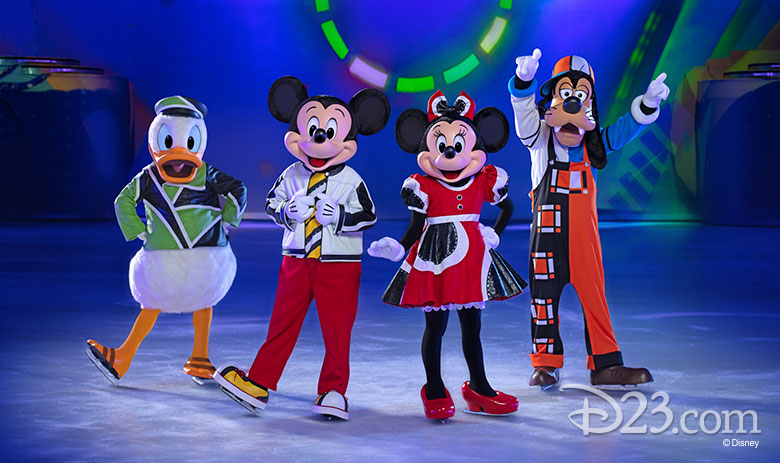 Disney On Ice Celebrates Around the World
Mickey has been the "True Original" host of Disney On Ice since its inception in 1981, so to celebrate, guests can enjoy a special Mickey's 90th pre-show in productions touring the United States, Europe, Middle East, Africa, and Latin America. Additionally, the new production Disney On Ice presents Mickey's Special Celebration launched in July 2018 in Japan and will continue touring throughout the Asia-Pacific region until August 2019.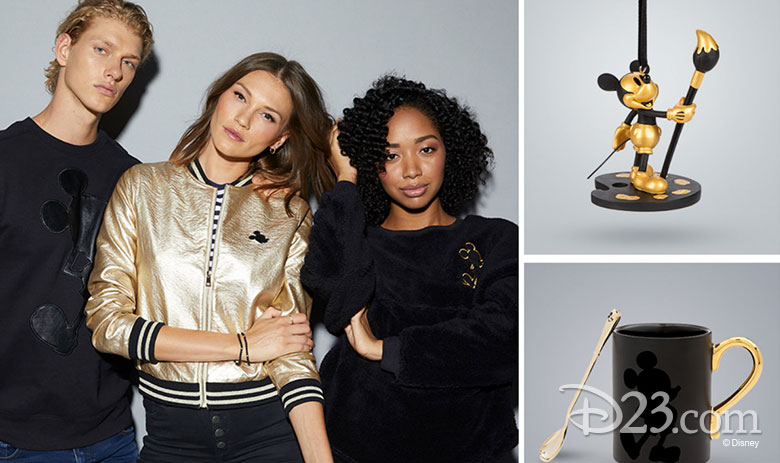 Mickey Merch for Miles and Miles
Sure, it's Mickey's big anniversary, but why not give yourself a gift, too? You may have already spotted all sorts of Mickey-themed treats and treasure in stores, but make sure to check out some new favorites, such as the Mickey 90 collection on shopDisney (https://www.shopdisney.com/characters/mickey-mouse/mickeys-90th-anniversary), the monthly, limited-release Mickey Mouse Memories Collection available in Disney Stores everywhere, and the more than 30 new titles from Disney Publishing Worldwide celebrating Mickey himself [LINK: books.disney.com]. D23 Members, remember to use your 15 percent discount on purchases of $60 or more at shopDisney.com and Disney stores while shopping for your favorite Mickey merchandise!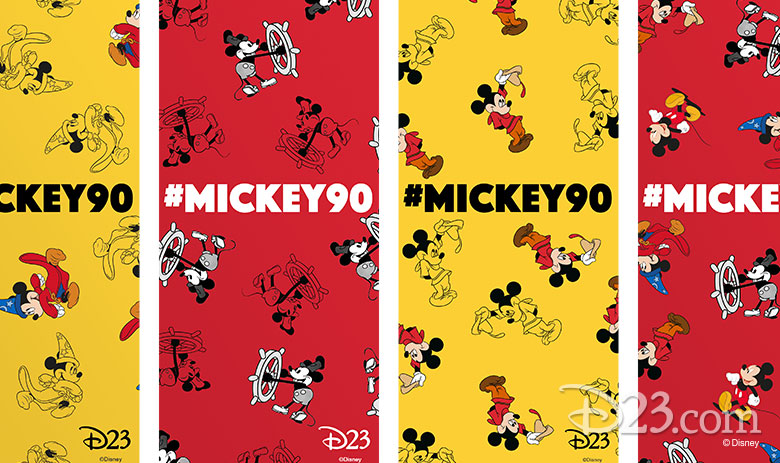 Celebrate Right Here on D23.com!
Keep the celebration going from the comfort of your computer! Here on D23.com, we've been celebrating Mickey's big anniversary all year long with…
Join in the celebration on social media using the #Mickey90 hashtag, and stay tuned to D23.com for future announcements on Mickey's big celebration!