By Karina Schink
Aloha! Bonjour! All aboard! It's time to go on an adventure with the mouse of the year, Mickey Mouse! As Mickey's 90th quickly approaches, we decided to revisit some of his most adventurous moments from his various treks across the globe. So, pack a bag, get your boarding pass, and get ready to visit some of Mickey's favorite vacation spots!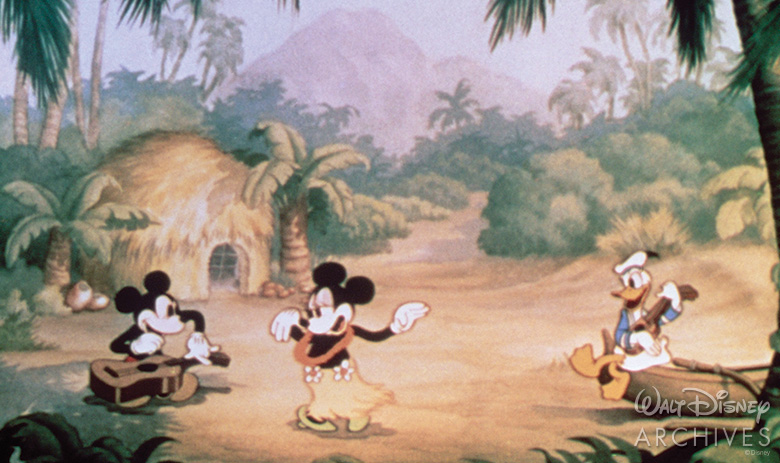 Hawaiian Holiday (1937)
As you may already know, Hawai'i was a favorite vacation spot of Walt Disney's, so it makes sense that Mickey and his friends also find the islands to be an ideal destination for a holiday getaway. In this 1937 cartoon, Mickey, Goofy, Donald Duck, Pluto, and Minnie's tropical vacation activities include surfing, strumming a guitar on the beach, and dancing, of course!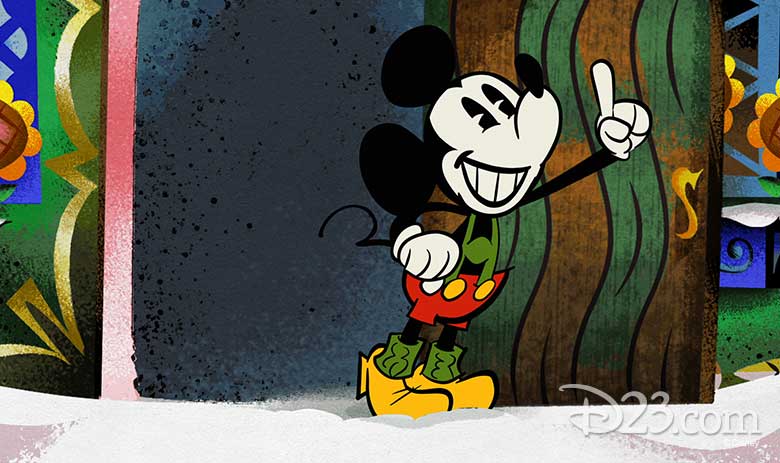 Yodelberg (2013)
In a country just a bit colder, Mickey and Minnie must fend off an avalanche when their yodeling starts to cause a little bit more than a small snowfall in this Mickey Mouse cartoon short.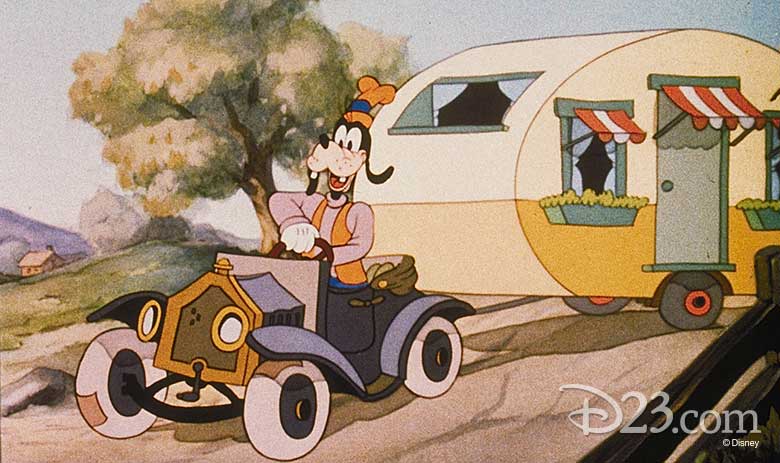 Mickey's Trailer (1938)
Camping is a classic vacation choice—the perfect way to get away. And in this classic short, Mickey shows us that all you need for an eventful trip is a great group of friends, a fresh pot of coffee, and just a little bit of havoc.
Shipped Out (2017)
Bon Voyage! The gang drops off Mickey Mouse and Minnie Mouse at their much-needed cruise vacation, where they're looking forward to receiving the VIP treatment. Within minutes, the pair are set up for a relaxing cruise. But, when the VIP experience turns out to be a bit more than they expected, they soon find their trip to be less relaxing—and more adventurous—than they'd hoped.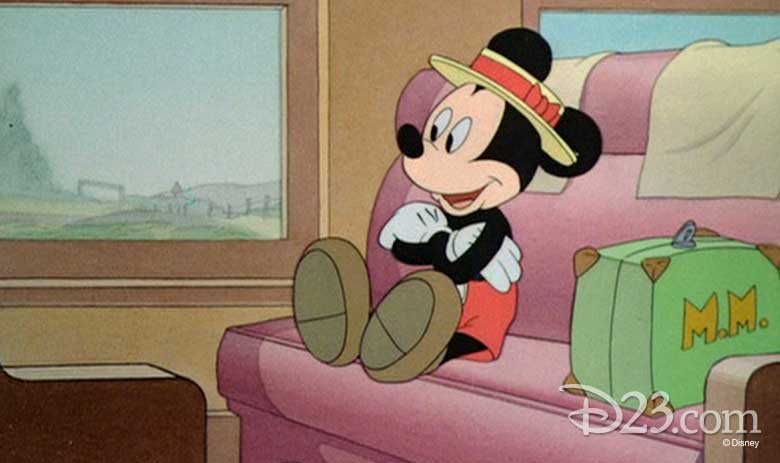 Mr. Mouse Takes a Trip (1940)
In this classic cartoon, it's not about the destination but the journey for Mickey and his faithful pal Pluto. For this duo, hilarity ensues from the very beginning as Mickey tries to sneak Pluto on to the train after discovering there are no dogs allowed. While they may not be traveling far, we know this is a trip the two will remember for a lifetime, because all you really need is a great pal by your side.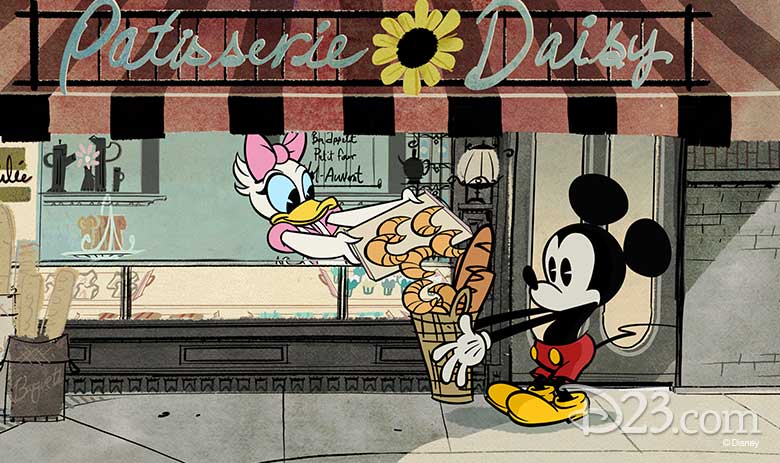 Croissant de Triomphe (2013)
Bonjour! Bonjour! We're far away from that poor, provincial town as Mickey Mouse embarks on a flaky mission across Paris when Minnie runs out of croissants. As we trail along on his confectionary crusade, Mickey Mouse's escapades also provide a beautiful tour of Paris!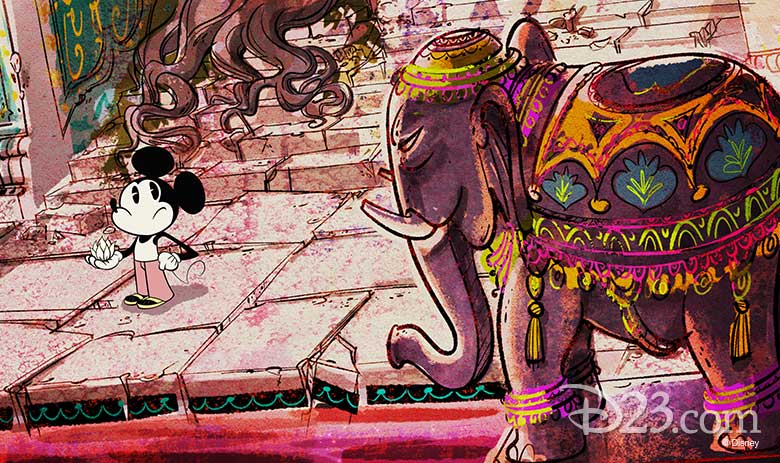 Mumbai Madness (2014)
Mickey Mouse is the ultimate travel guide in this short, and who better to travel across India with? This epic odyssey begins with Mickey Mouse, as a taxi driver in Mumbai, must take his passenger to one single stop, but it ends up being just a bit more complicated than that!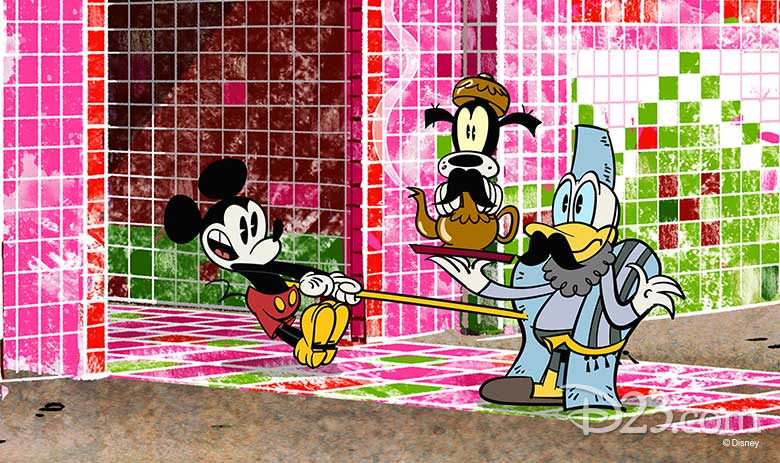 Turkish Delights (2016)
Our favorite mouse must fend off other jealous merchants in Turkey when his Turkish Delight is the hit of the Grand Bazaar. But Mickey's mission isn't to outsell the competition or to put them out of business, but simply to share the deliciousness of his delicacies with them.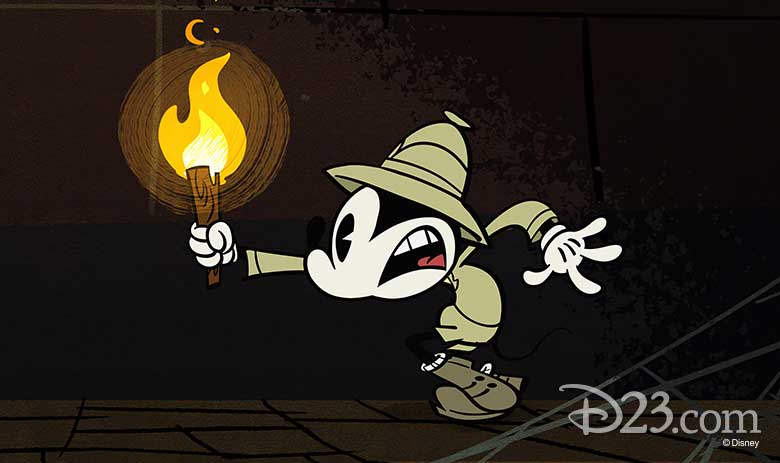 Entombed (2016)
Mickey Mouse and Minnie Mouse are on an adventure to find "lost treasure, priceless antiquities, and ancient artifacts" all under the Valley of the Kings in Egypt. With spiders, snakes, tombs, mummies, and booby traps in their way, an overjoyed Mickey and Minnie embark on a thrilling search in the tombs.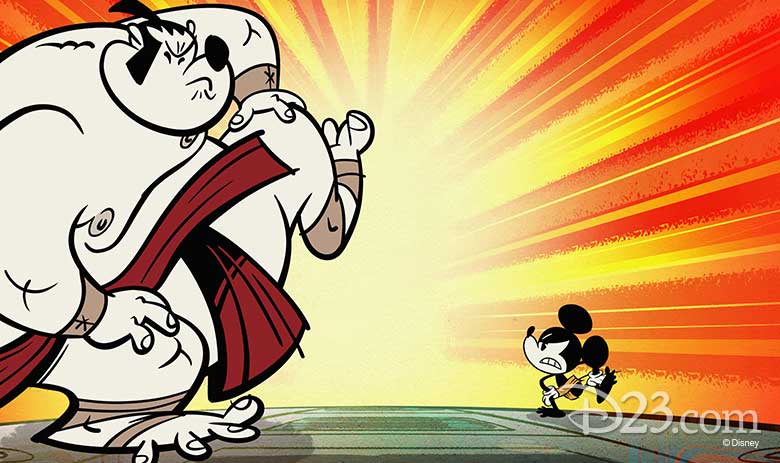 Tokyo Go (2013)
It's rush hour in Tokyo, and Mickey is feeling a bit overwhelmed. When the morning commute gets a bit crowded and Mickey finds himself on the wrong bullet train, he begins racing for the exit at all costs.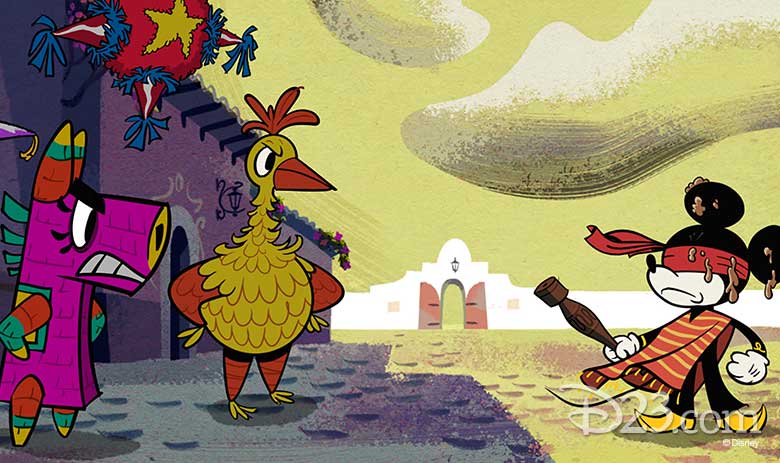 ¡Feliz Cumpleaños! (2015)
This year, we're celebrating Mickey's 90th, and in this cartoon, Mickey also celebrates a birthday, but in Mexico! His friends plan a surprise party for him, but in true Mickey fashion, not everything goes to plan, and Mickey must fight off some rogue piñatas before he can have a truly happy birthday.