By Tyler Slater
On Sunday, April 22, D23 Gold and Gold Family Members joined fellow Disney fans to celebrate 20 years of adventure at Disney's Animal Kingdom! Attendees had the opportunity to purchase two differently tiered "20th Anniversary FAN Celebration Passes" that helped commemorate the special day.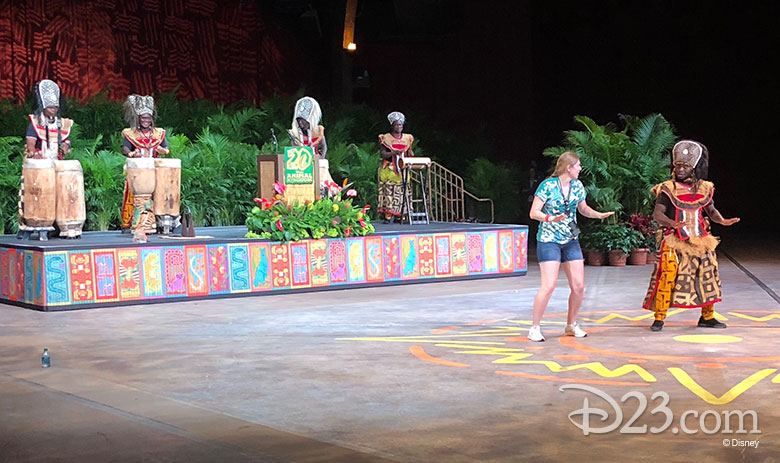 The day started with a special 20th anniversary celebration to kick off the "Party for the Planet" celebration. One lucky D23 Member even had the opportunity to show off her impressive dancing skills during the ceremony!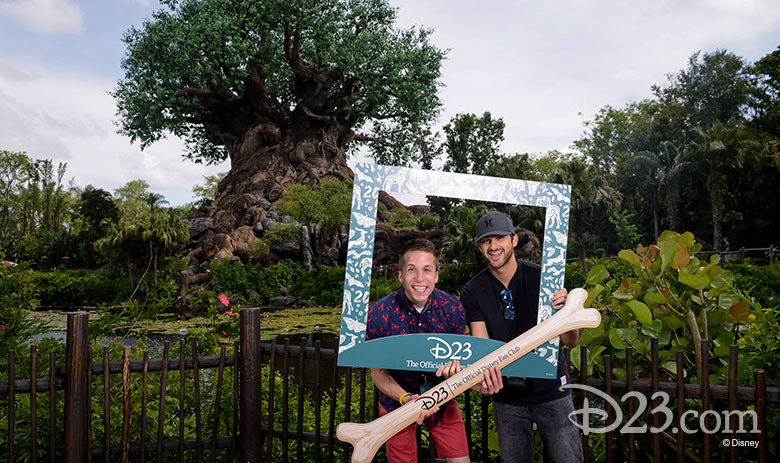 Throughout the day, attendees were able to use three additional FastPasses at Disney's Animal Kingdom and some members took the opportunity to see the brand-new show UP! A Great Bird Adventure. Members also had the chance to enjoy a D23-exclusive photo opportunity, with the beautiful Tree of Life in the background!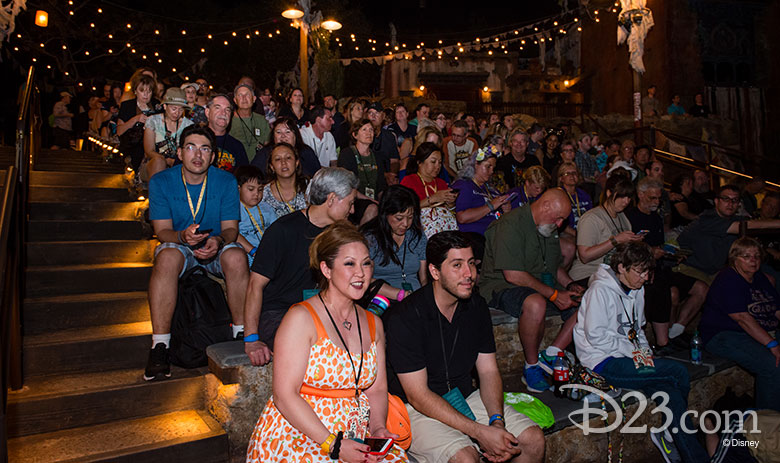 Members were invited to take advantage of a 20th-anniversary merchandise pre-order that allowed them to spend more time enjoying the park, along with reserved viewing for the beautiful Rivers of Light nighttime spectacular.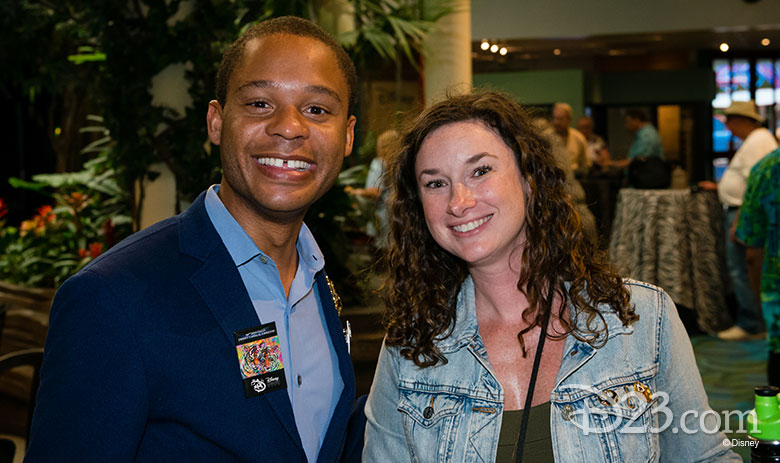 The VIP guests also enjoyed reserved viewing for one of the most popular shows at Walt Disney World, Festival of the Lion King. Following the show, they were escorted to an after-hours train ride to the Conservation Station, where they dined on delicious appetizers and mingled with fellow D23 Members and the Walt Disney World Ambassadors!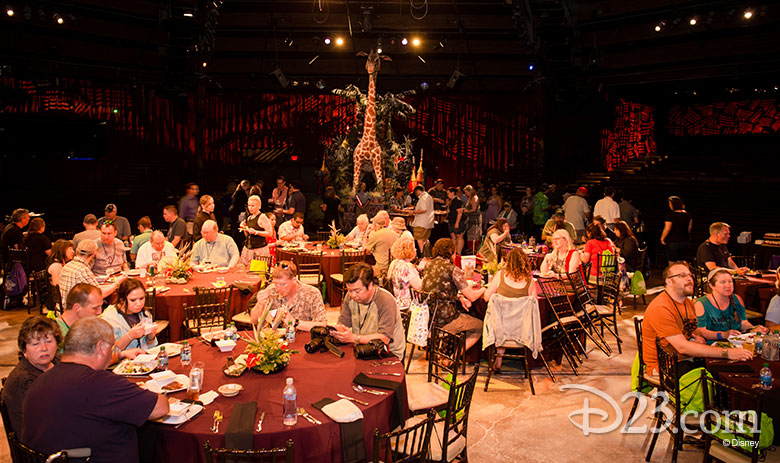 The VIP evening culminated with a behind-the-scenes dinner inside the Festival of the Lion King theater! The menu featured fan-favorite food items from all around Disney's Animal Kingdom, including the Restaurantosaurous Baked Potato Soup, Tiffin's Strip Loin, and the Tusker House Banana Bread Pudding.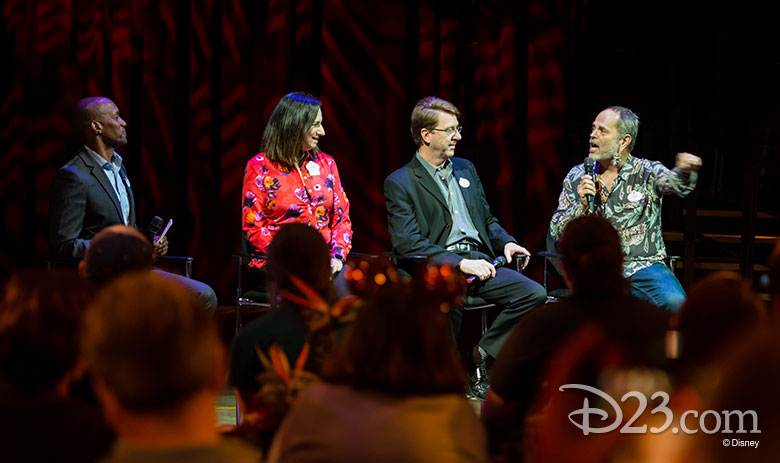 In addition to the delicious desserts, the true icing on the cake was the D23-exclusive Q&A with Vice President of Disney's Animal Kingdom Djuan Rivers; Conservation Director Dr. Anne Savage; Vice President, Animals, Science and Environment, Dr. Mark Penning; and Portfolio Creative Executive for Walt Disney Imagineering Joe Rohde! The fantastic four shared some of their favorite highlights over the past 20 years.
It truly was a magical Earth Day celebrating 20 years of this park.