By Megan Deppe
For 20 years, Disney's Animal Kingdom has highlighted the importance of conservation and love for the natural world. As its milestone anniversary approaches, Disney's Animal Kingdom is kicking off several new events to celebrate and promote the protection of wildlife all around the world. If a visit to Disney's Animal Kingdom is part of your summer plans, here are some upcoming events that you definitely won't want to miss.
1. Party for the Planet
Disney's Animal Kingdom is giving you a chance to connect with nature in a whole new way with a two-week "Party for the Planet." The celebration begins with a festive kick-off in front of the Tree of Life on Earth Day (April 22) and also includes exclusive PhotoPass opportunities and backstage experiences at Rafiki's Planet Watch. There will also be family-friendly educational activities and animal care experts scattered throughout the park, giving up-and-coming Wilderness Explorers the chance to learn more about how they can help the planet from their own backyard (as well as earn a limited-edition badge).
2. Donald's Dino-Bash
Donald Duck has made a huge discovery about his family tree—his ancestors were among the earliest creatures to ever roam the Earth, dinosaurs! To celebrate this discovery, Donald, Daisy, Goofy, Pluto, Scrooge McDuck, and Launchpad McQuack will gather in DinoLand USA to honor the history of the dinosaurs. The "Dino-Bash" begins on May 25 and features colorful décor and dino-inspired costumes for the characters—you might even see Chip and Dale get in on the fun!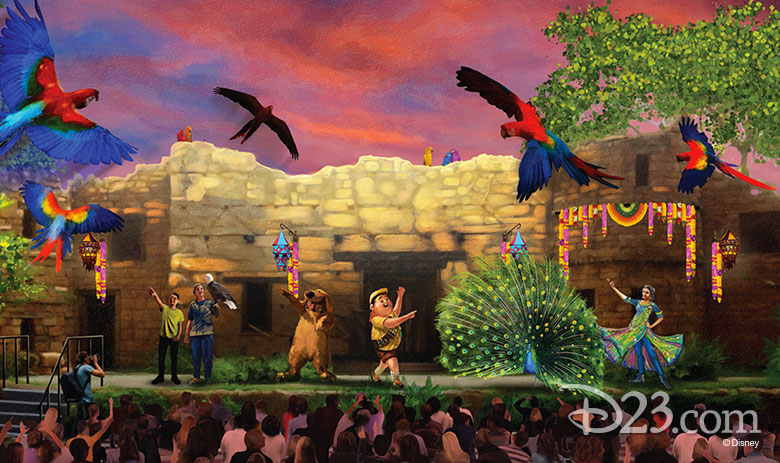 3. UP! A Great Bird Adventure
Like any good Wilderness Explorer, Russell wants you to appreciate the world around you! Starting on April 22, he and Dug will work alongside senior Wilderness Explorer Anika in an all-new show called UP! A Great Bird Adventure to give you an up-close look at various species of birds from all around the world, including the marabou stork, which boasts a 10-foot wingspan!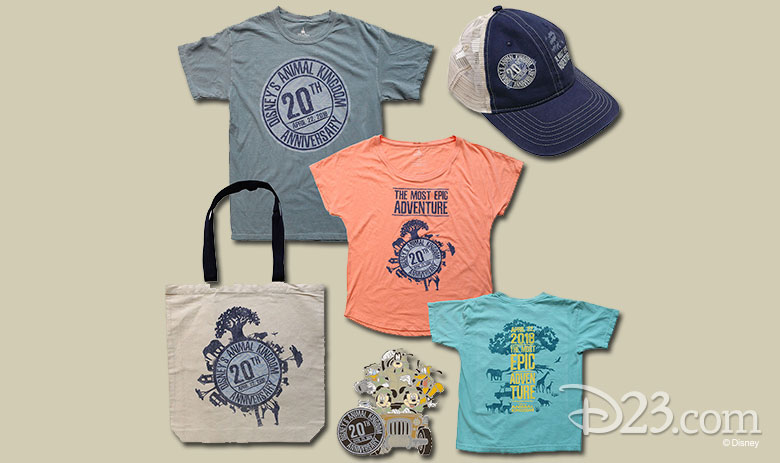 4. 20th Anniversary Special Merchandise
To celebrate the anniversary of Disney's Animal Kingdom, you can purchase nature-inspired merchandise and take special PhotoPass pictures all over the park. Special merchandise includes limited-release shirts, a limited-release interactive Banshee, and a special-edition print created by Imagineer Joe Rohde. You can also stop by special photo-op locations to take a selfie with themed props, hand-held frames, and more.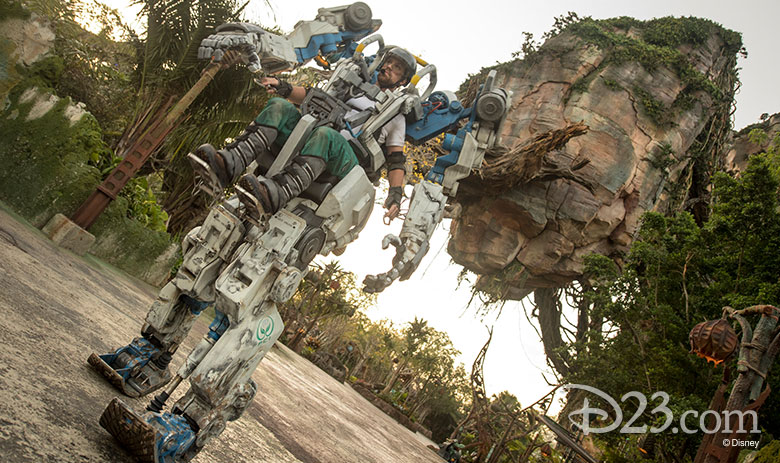 5. Pandora's Utility Suit
Not only is it Animal Kingdom's 20th anniversary, but it is also the first anniversary of Pandora – The World of Avatar—making this the perfect time to debut the Pandora Conservation Initiative Utility Suit. The Pandora Conservation Initiative pilot wanders the land, speaking with guests about the planet's beautiful flora and fauna and telling the story of Pandora.