By Tyler Slater,
D23 Members' excitement rivaled that of coronation day in Arendelle as they gathered in New York City on Saturday, March 24, to celebrate the opening of Disney's Frozen!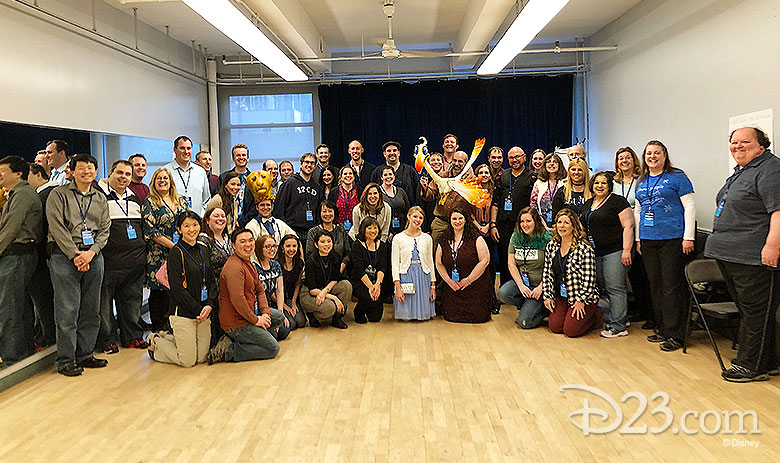 To begin the day, our VIP guests checked in at the Ripley-Grier Studios—a functioning Broadway rehearsal studio where, during our visit, auditions and rehearsals for the latest shows heading to the Great White Way were underway. Our Members had the opportunity to be the first ever to take part in "The Art of Puppetry," a brand-new workshop from Disney Theatrical that debuts in 2018.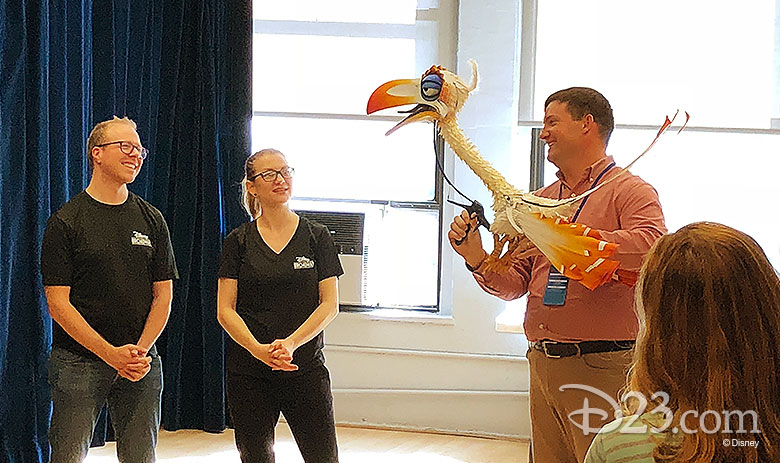 The group had the opportunity to see (and even hold) the actual Zazu puppet from Disney's The Lion King, as well as learn more about the Olaf and Sven puppets used in Disney's Frozen. Attendees were then tasked to put on their thinking caps and break into groups to create innovative ways to use their newly acquired puppetry techniques with some of the puppets currently in The Lion King.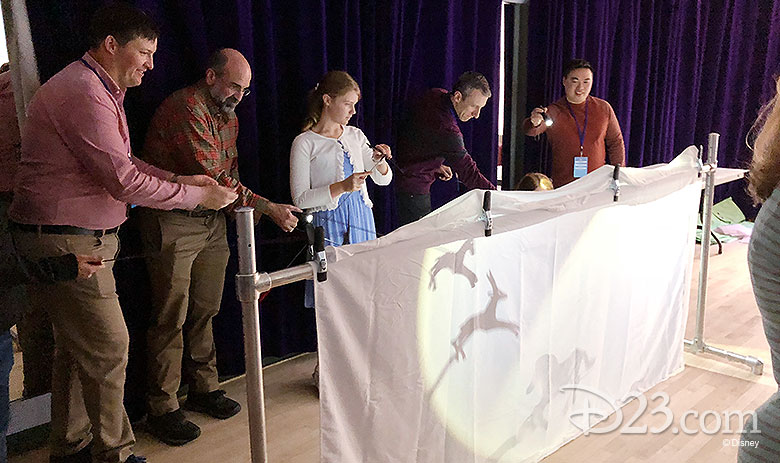 At the conclusion of the workshop, VIP attendees received a never-before-released series of beautiful costume designs by Disney's Frozen designer Christopher Oram.
VIP guests then enjoyed a brief 90-minute break that enabled them to take advantage of their exclusive Disney Store discount at the Times Square location, as well as get ready for the remainder of the fun-filled evening.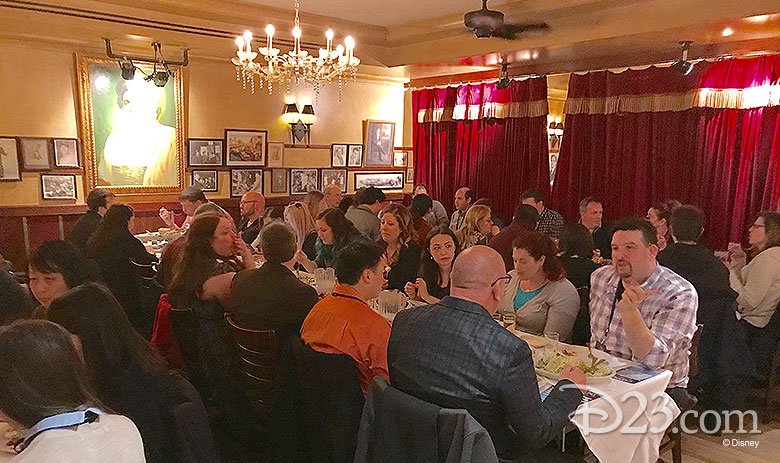 The VIP group reconvened at the iconic Carmine's Italian Restaurant for a delicious family-style four-course meal.
A little closer to curtain, the D23 team excitedly greeted the rest of our D23 attendees outside the St. James Theatre and distributed the coveted opening weekend tickets. In addition, the team revealed that all attendees would receive a Disney's Frozen window card autographed by the original cast!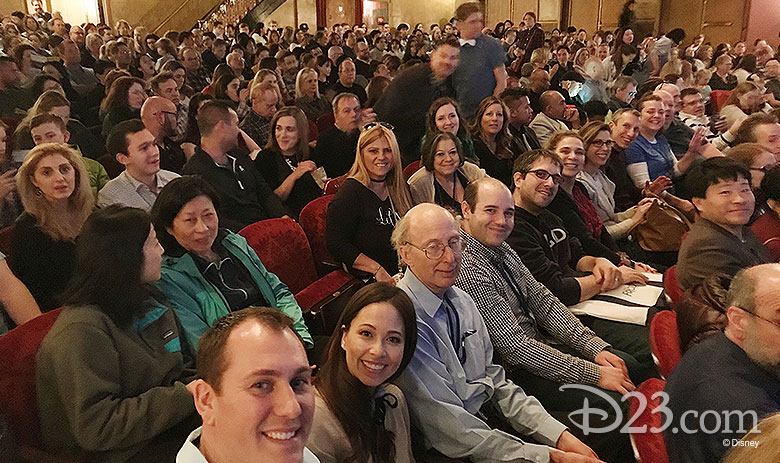 The VIP group headed to the first eight rows of Orchestra Center, while our additional members also had a prime vantage point in Orchestra and Front Mezzanine seats.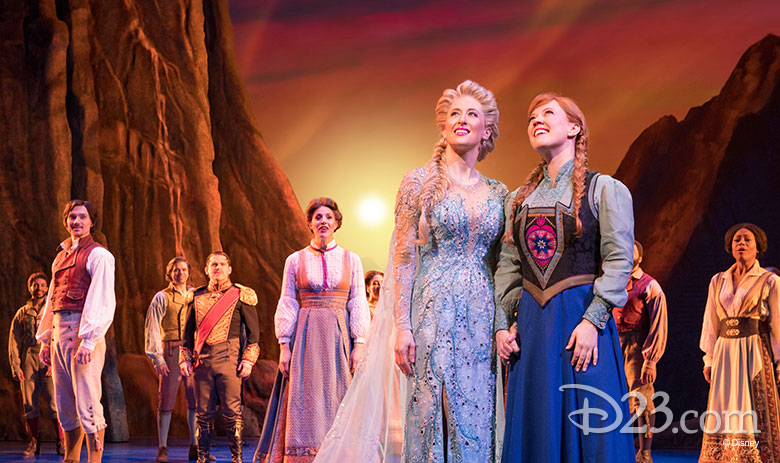 From beloved songs such as "Love is an Open Door" and the fan-favorite "Let It Go," to new numbers like the show-stopping "Monster" and fun-filled "Hygge," our members returned to Arendelle in a whole new way.
Tell the guards to open the gates because Disney's Frozen is now open in New York City and it's a must-see Broadway experience for all Disney fans.