By Tyler Slater
On Monday, August 6, 2018, a group of D23 Gold Members had the opportunity to go behind-the-scenes at Pixar Animation Studios for truly a once-in-a-lifetime experience.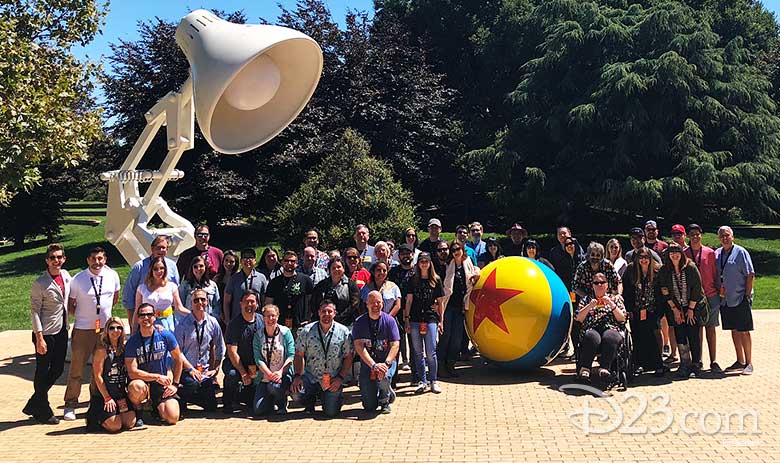 The morning began with a welcome breakfast reception next to Luxo and Luxo Jr. that included a special introduction by none other than the president of Pixar: Ed Catmull!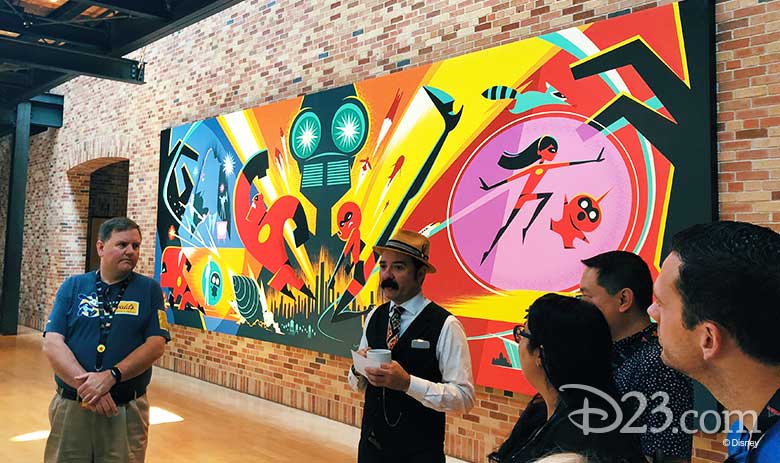 Then, attendees were split into smaller groups to enjoy a tour of the beautiful campus. From concept sketches to fun stories, our Pixar tour guides gave members a day in the life of what it was like working on films such as Coco and Incredibles 2.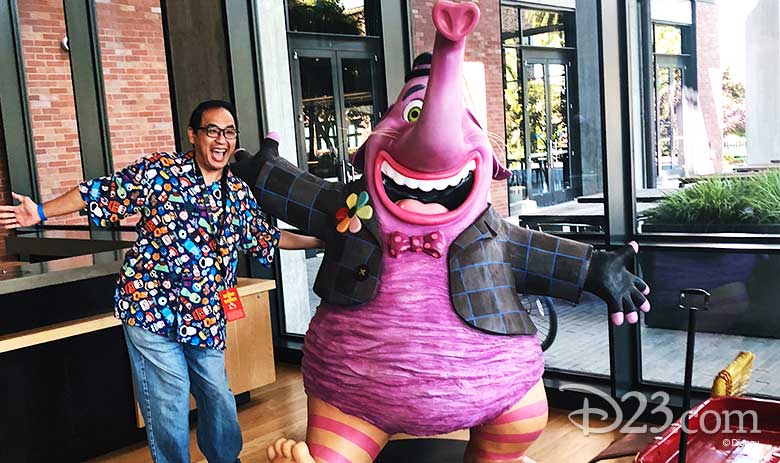 Following the tour, guests were escorted into one of the theaters for a D23-exclusive presentation that included a surprise visit by Chief Creative Officer Pete Docter, and a behind-the-scenes look at the Pixar animated short Bao by the writer and director herself, Domee Shi! Plus, attendees were treated to a D23-exclusive sneak peek at upcoming Pixar projects.
After the presentation, the group enjoyed lunch in the Steve Jobs Building and had the opportunity to mingle with more Pixar employees to learn more about how their integral part of the Pixar process comes to life every day.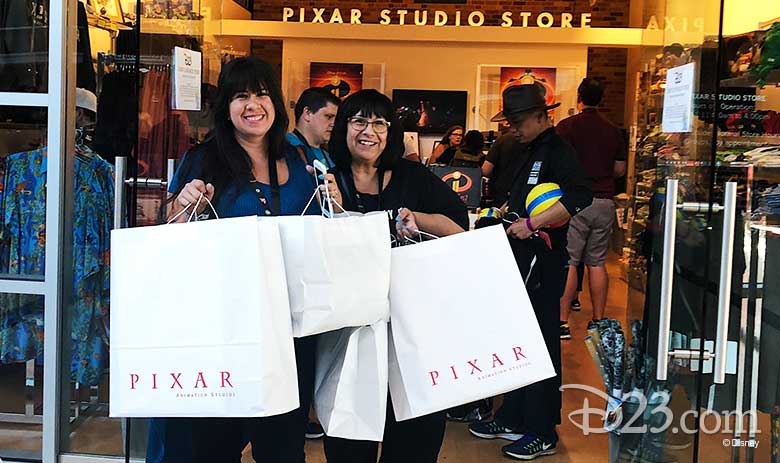 Of course, the day would not have been complete without the opportunity to shop in the Pixar Studio Store!
Exclusive screenings, behind-the-scenes peeks, talking with the animators, and tours of the campus—this special D23 day at Pixar was truly a dream come true.
You've got a friend in D23, Pixar.