By Zach Johnson
Strange but true: Today marks five years since Marvel Studios' Doctor Strange opened in theaters around the world! Directed by Scott Derrickson, the film brought renowned neurosurgeon Dr. Stephen Strange (Benedict Cumberbatch)—a character who debuted five decades earlier in the pages of Marvel Comics—to the Marvel Cinematic Universe (MCU). Ever since he began studying sorcery, it's been a strange ride for the Super Hero.
Cumberbatch went on to reprise his role across multiple MCU titles, most recently in the animated series What If…? To celebrate the fifth anniversary of Doctor Strange's MCU debut, we've rounded up and ranked his top five moments… so far! After all, he'll be back soon in Spider-Man: Far from Home and later in Doctor Strange in the Multiverse of Madness…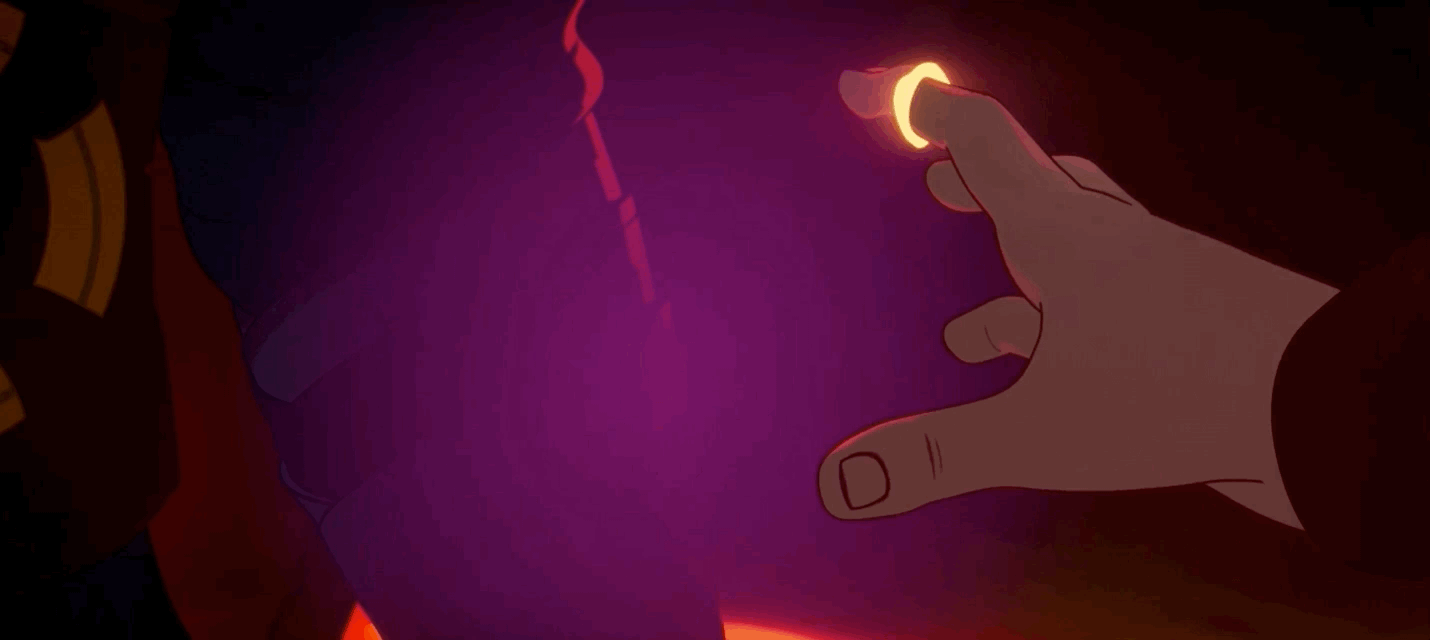 5. Doctor Strange Meets His Match.
What's better than one Doctor Strange? Two Doctor Stranges! (Or is it Doctors Strange? Hmm.) The fourth episode of What If…? explored an alternate reality in which Stephen lost his heart instead of his hands. After traveling to Kamar-Taj to learn the Mystic Arts, he discovered the Eye of Agamotto, which can manipulate time. There was a catch, of course: Using it could destroy reality. But after the death of his girlfriend, Dr. Christine Palmer (voiced by Rachel McAdams), a distraught Stephen tried using the Eye of Agamotto to change her fate—to no avail. Using the power of the Dark Dimension, The Ancient One (voiced by Tilda Swinton) split him into two versions: one who accepted Christine's death, and one who grew powerful by absorbing other mystical beings, becoming Strange Supreme.
4. No One Puts Doctor Strange in a Corner.
Midway through Doctor Strange, the New York Sanctum was attacked by Kaecilius (Mads Mikkelsen) and his zealots. Although he was still a student of the Mystic Arts, a brave Stephen leapt into action and singlehandedly managed to fend them off. (Sure, the Cloak of Levitation helped, but it doesn't have hands.) He ultimately imprisoned Kaecilius, albeit briefly—but it marked the first glimpse at just how powerful Stephen was destined to be.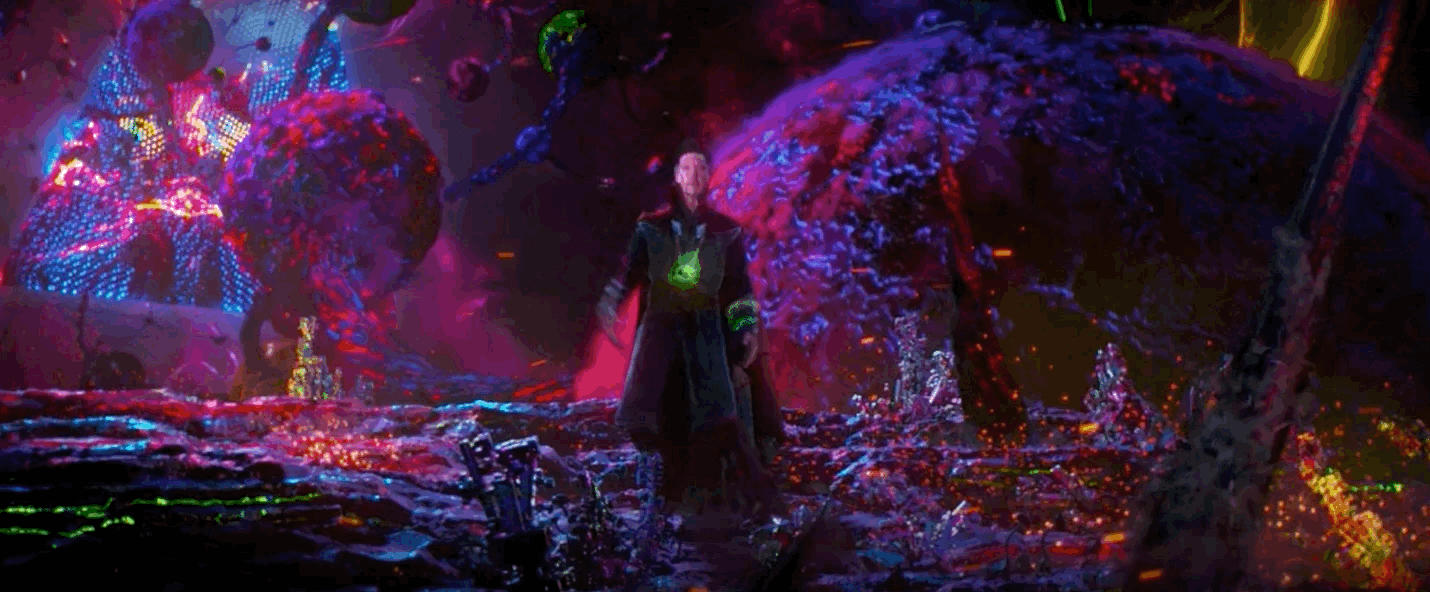 3. Like Steve Rogers, Doctor Strange "Could Do This All Day."
How do you defeat Dormammu, ruler of the Dark Dimension? If you're Doctor Strange, you use the Eye of Agamotto to basically annoy him into submission. Dormammu tried killing him thousands of times, only for Stephen to turn back time and "come to bargain" again. The endless loop disturbed Dormammu so much that he begged to be set free, and Stephen agreed—provided he removed the Zealots and swore to never attack Earth again.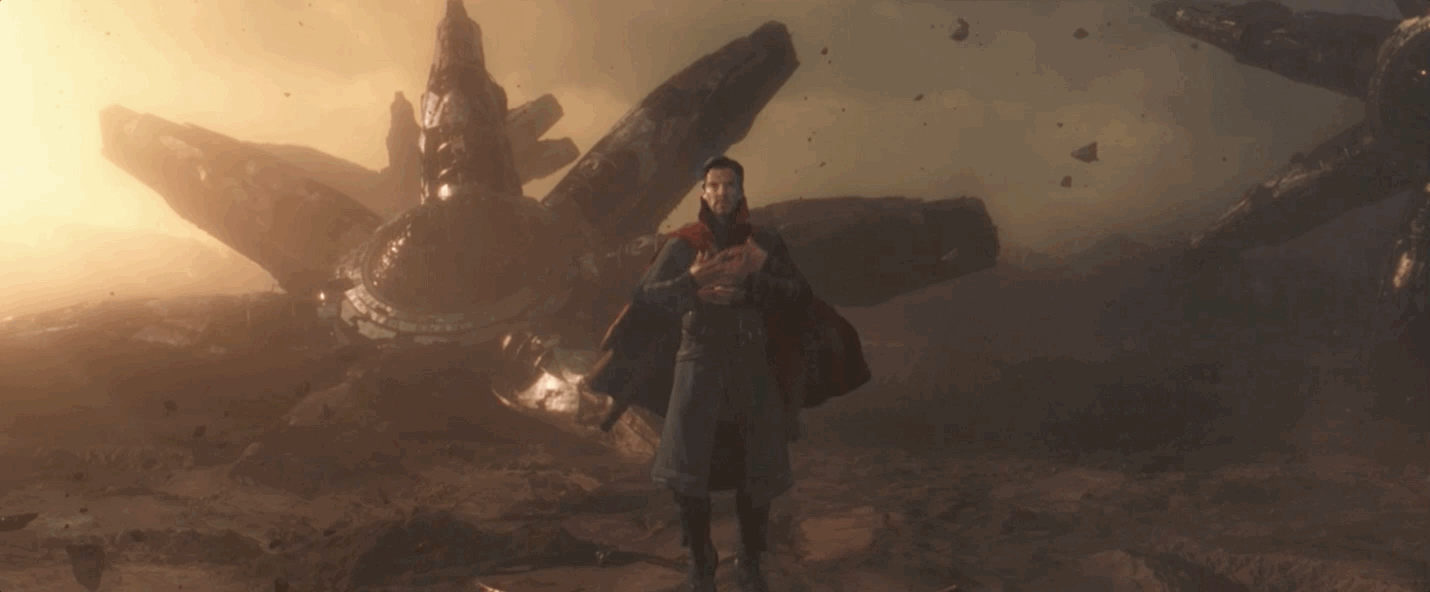 2. Doctor Strange Is Everywhere You Look.
If two Doctor Stranges (Doctors Strange?) weren't enough for you in What If…?, in 2018, Avengers: Infinity War gave us dozens… of illusions, that is. While fighting Thanos (Josh Brolin) on Titan alongside Iron Man (Disney Legend Robert Downey Jr.), Spider-Man (Tom Holland), Star-Lord (Chris Pratt), Drax the Destroyer (Dave Bautista), Mantis (Pom Klementieff), and Nebula (Karen Gillan), Stephen managed to outwit Thanos a few times. He ultimately gave up the Time Stone, betting on the 1 in 14,000,605 chance that the Avengers and their allies would prevent Thanos from killing half of all life in the universe.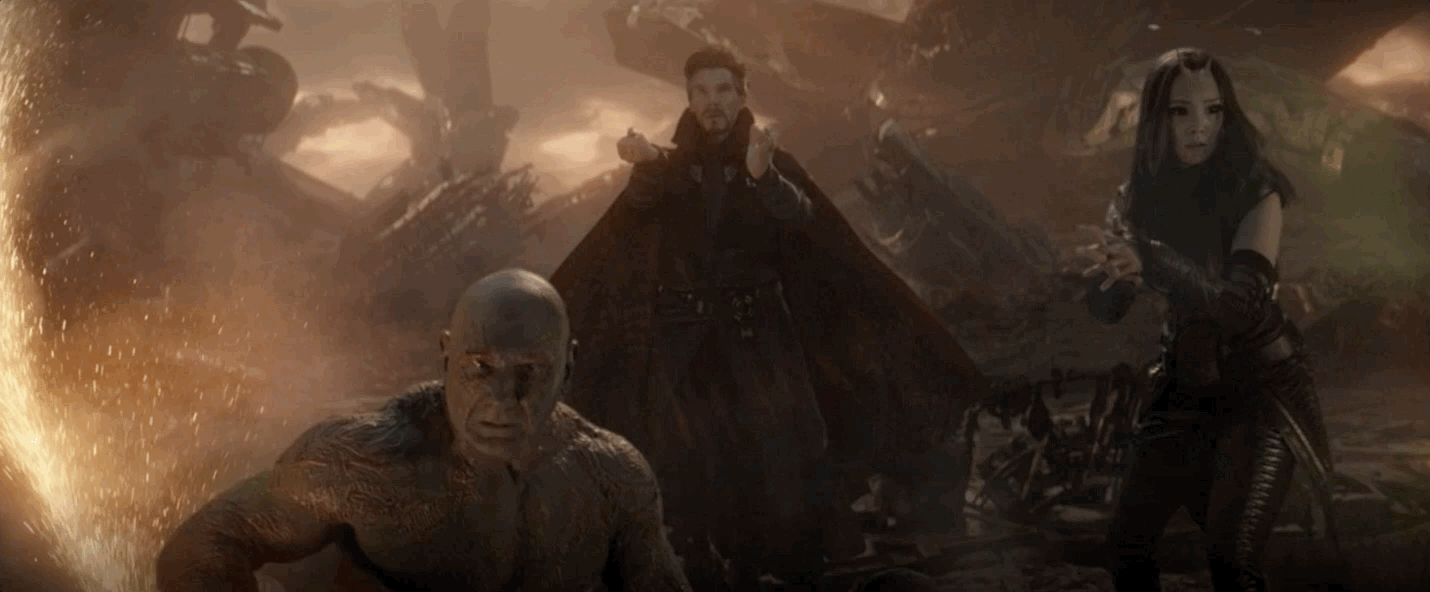 1. Hope Has Arrived.
Against all odds, Captain America (Chris Evans) was ready to take on Thanos and his army by himself. But then, Doctor Strange and his fellow sorcerers began to open up portal after portal, providing backup and hope. No, we're not still crying about it. (OK, maybe a little…)
Continue the fifth anniversary celebration of Doctor Strange by streaming the film, along with Avengers: Infinity War, Avengers: Endgame and What If…?, now on Disney+.