By Zach Johnson
Five-time Emmy® Award winner Laura Karpman is renowned for creating imaginative, powerful scores that push the boundaries of storytelling—making her the perfect person to compose the music for Marvel Studios' What If…?, which flips the script on the Marvel Cinematic Universe (MCU), reimagining famous events from the films in unexpected ways. With the animated series about to reach its midseason point this Wednesday on Disney+, we phoned Karpman to find out more about her creative process and how she put her own unique spin on the music of the MCU. This interview has been edited for length and clarity.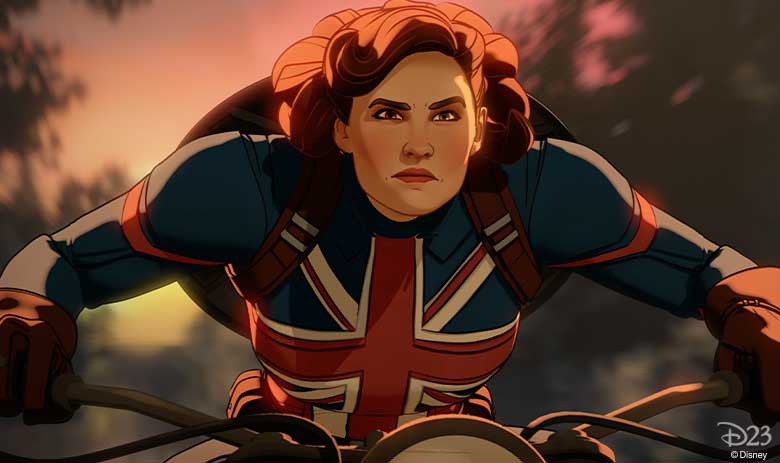 D23: How did you first get involved with What If…?
Laura Karpman (LK): It's a funny thing. I had been talking to the people at Marvel about doing various things, and this was the one that seemed to fit. They wanted somebody who could really do a lot of styles, because they knew that they had a war episode, a zombie episode, etc. They wanted a composer who had a voice but who also had the flexibility to do a number of styles and genres. I am that person. It's a really good fit for me in the MCU.
D23: How does working on an animated series compare to past live-action projects?
LK: You know, it wasn't different—and I think that's a good thing. I mean, it was different in the sense that it was a beautiful, highly collaborative project that had absolutely no hiccups. But I will tell you a funny little story. I had written the main title, and I was driving during a long weekend when I got a call: "[Director] Bryan Andrews and [executive producer] Brad Winderbaum want to talk to you right away." I thought, "Oh, God…" When you're a composer and you get urgent calls, it's usually like, "Oh, boy. What's going on? They hate it." But they both said, "We love it!" It's not that there weren't notes and paces to go through, because there absolutely were. But all of the people I collaborated with at Marvel were completely wonderful and super happy—and they really love music. They wanted the music to be bold, to have a voice and a presence. It was a great place to work.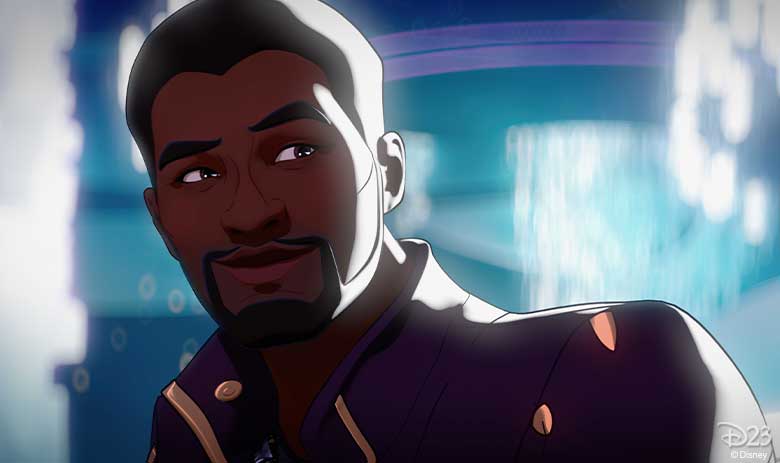 D23: What did your initial conversations with the creative team entail?
LK: [Laughs] I think the real discussions were: "How do we do this? Where do we touch on the MCU musically? Where do we not?" The first one we really talked about was Captain Carter. I don't know if I'd say she's a mirror image, but she's another version of Captain America—a new version of Captain America. So, what are we going to do with that theme? How can it reflect Captain Carter? Do we want something completely new? Do we want to come out of the Captain America world? Every episode had its own challenges, and we'd ask, "What should we do here?" We also had a discussion about what the music would sound like in T'Challa's bar in the second episode. What kind of playlist would he have going? I suggested jazz remixes. Episode three is a murder mystery. Episode four is an epic love story. So, every single episode, you would have to have that initial discussion to ask, "Okay, what are we doing? How are we going to do it? What is going to be the signature?"
D23: How did you incorporate familiar themes for various characters across the MCU and adapt them for your own story needs? How did you put your own stamp on them?
LK: That's such a great question. I learned a lot from working on video games, which are very collaborative. Oftentimes, you have a lot of composers on a single score, so I'm used to working with other people; it's comfortable for me. For What If…?, I didn't look at any of the sheet music. I didn't do that on purpose, because I wanted to be able to take down stuff by ear, but then be able to make it different—to re-harmonize and re-voice things and repurpose them. My style of orchestration and the way I hear music will find its way into everything, whether I'm working with Alan Silvestri or Ludwig Göransson. I approach it differently, just because of where I've been musically and what my experiences have been.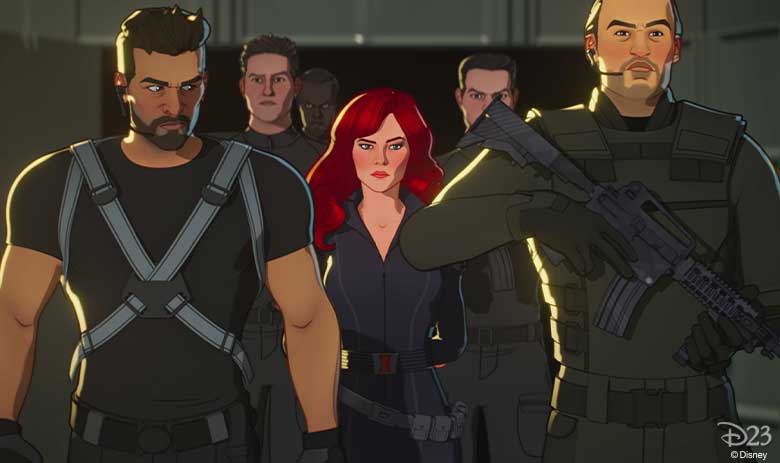 D23: Were you able to freely interpret the scripts as you composed the score?
LK: This is the first time I've ever gonna use this analogy: It's like a Chia Pet. You've got the seed of something, but then you put water on it, and it becomes something completely different. It's a metamorphosis. Our series is not the same as the films, but it grows out of what the films are. The music has to do that, but it has to become its own thing. And it has.
D23: Do you have a favorite score you composed for the series?
LK: I love episodes three and four. I like the mystery assassin stuff, too. I like the modernism in that music. They let me do Loki music in it, which is kind of ancient. I loved writing the love theme [in "What If… Doctor Strange Lost His Heart Instead of His Hands?"]. It's really only four chords, and it repeats over and over again—for obvious reasons. The story is trying to fix it and fix it and fix it, and I thought a lot about my kid. When he was really little, something would go wrong, and he'd always want to have a redo. I kind of love that. In life, when things go wrong, you can start again and say, "Okay, let's redo that." But obviously, in episode four, it has a different outcome. I think this idea of taking a simple musical motif and growing it and growing it and making it more complex—and sometimes ugly as Doctor Strange becomes ugly—was hard but amazingly satisfying.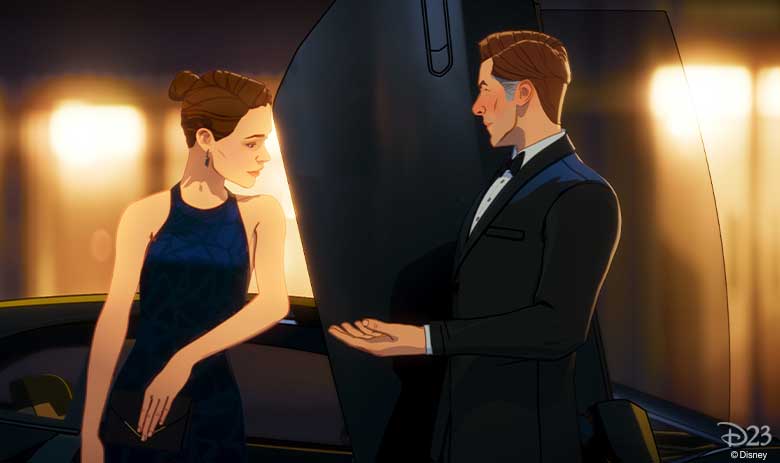 D23: What inspires the titles of your compositions? "A Prince Goes Home," for example, almost seems to have a double meaning after Chadwick Boseman's passing.
LK: First of all, we need to be careful that they won't reveal any storylines. But I'm always looking for things that have a multiplicity of meanings, and that's a perfect example of one. That example relates to the story, to Chadwick—to everything. It's meant to do all of that.
D23: How did the COVID-19 pandemic impact your recording sessions?
LK: Basically, we created individual groups so you never have the brass, the woodwinds, and the strings in one place. We had the strings, who were all masked. We had the brass, who couldn't be masked, obviously, but were spread out. I used a woodwind player I like very much, who plays a lot of instruments. And then keyboard, percussion, piano—all of that was played by me in my studio. When we had a choir, it was people individually in their own homes. It's been a massive learning experience and a total exercise in resilience.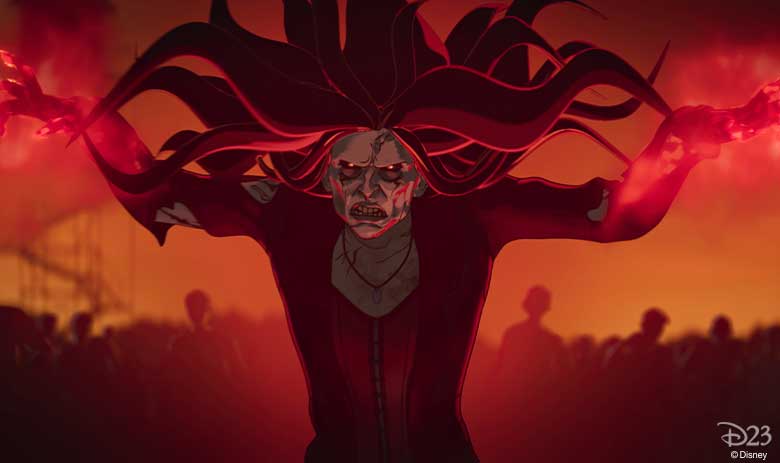 D23: What are some of the more creative things you've got to do on What If…?
LK: Do you remember at very beginning of the episode ["What If… Zombies?!"] when the Avengers appear? You hear the theme and think everything's gonna be okay… and then it's revealed that they are now zombies! We recorded that music before, during a previous session, and then I took that music and reversed it. So, just as you realize they're zombies, you hear the Avengers theme music going backwards, just getting completely weirded out.
D23: Have you hidden any musical Easter eggs fans have yet to find?
LK: Nobody has asked me about the lyrics in the main title. I'm not going to say anything about it. Come on, people! Figure it out. I don't want to say it; I want people to figure it out.