By Courtney Potter
Disney gets 10 nods from the Academy, and the Parrs are joined by some newbies in Incredibles 2… See more, along with other news from around Disney, in this week's news briefs!
Congratulations to Disney's Academy Award® Nominees!
We're smack in the middle of awards season, and the nominees for the biggest awards of the year were just announced! The Academy of Motion Picture Arts and Sciences revealed the nominees for the 90th Oscars®—and all told, Disney garnered a fabulous 10 nominations, including Disney•Pixar's Coco for best Animated Feature Film! Read up on all our nominees right here at D23.com.
Save the Date!
Be sure to mark these upcoming Disney events on your calendar:
D23 and Walt Disney Archives


February 2, 2018


D23 Member Night at Disney's Aladdin at the Hollywood Pantages Theatre


February 3, 2018


D23's Magical Screening Series: Peter Pan on the Lot


February 10, 2018


D23's Magical Screening Series: Peter Pan in Florida


February 14, 2018


Tour Turner Studios in Partnership with TCM Backlot!


February 20, 2018


D23 Member Night at Disney's The Lion King in Orlando


March 24, 2018


Celebrate the Opening Weekend of Frozen on Broadway in New York City
Parks


January 12–February 19, 2018




Epcot International Festival of the Arts




January 26–February 18, 2018




Lunar New Year Festival at Disney California Adventure




February 28–May 28, 2018




Epcot International Flower & Garden Festival




March 2–April 12, 2018




Disney California Adventure Food & Wine Festival




April 13, 2018




Pixar Fest begins at the Disneyland Resort




April 26, 2018




Disney•Pixar Toy Story Land opens at Shanghai Disneyland




Summer 2018




Pixar Pier opens at Disney California Adventure




Summer 2018




Toy Story Land opens at Disney's Hollywood Studios




2019


Star Wars-Themed Lands Opening at Disneyland and Walt Disney World



Studios




February 16, 2018


Marvel Studios' Black Panther opens in U.S. theaters


March 9, 2018


Disney's A Wrinkle in Time opens in U.S. theaters


May 4, 2018


Marvel Studios' Avengers: Infinity War opens in U.S. theaters


May 25, 2018


Solo: A Star Wars Story opens in U.S. theaters


June 15, 2018


Incredibles 2 opens in U.S. theaters


July 6, 2018


Marvel Studios' Ant-Man and the Wasp opens in U.S. theaters opens in U.S. theaters


August 3, 2018


Disney's Christopher Robin opens in U.S. theaters


November 2, 2018


The Nutcracker and the Four Realms opens in U.S. theaters


December 19, 2018


Mary Poppins Returns opens in U.S. theaters


Television




March 4, 2018


The Oscars air live on ABC (8 p.m. ET/5 p.m. PT)


March 11, 2018


American Idol premieres on ABC (8–10 p.m. ET)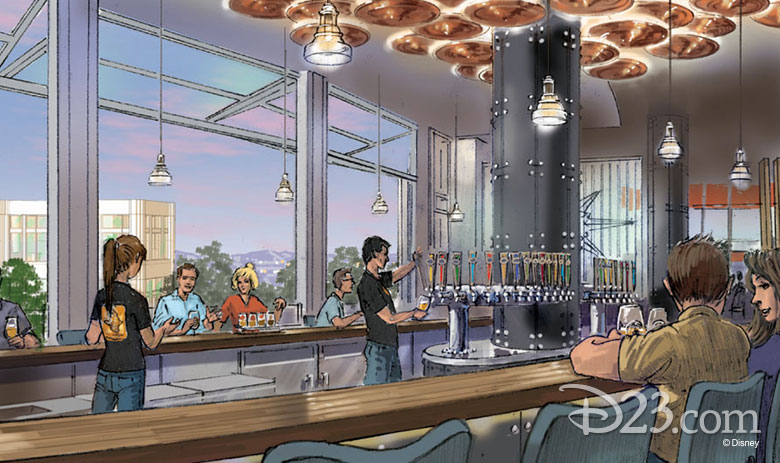 Check Out These Cool Changes Coming to Downtown Disney District!
It's transformation time for the Downtown Disney District at the Disneyland Resort, and the changes coming in 2018 are as exciting as they come! Multiple new venues and major refurbishments to well-known restaurant and retail locations are in view, and it's all to create a truly one-of-a-kind Disney experience—full of family-friendly shopping, dining, and fabulous entertainment.
Case in point: Popular San Diego-based brewer Ballast Point will open its very first Orange County location in Downtown Disney later this year. (Check out some new concept art for the location, above.) The restaurant pairs award-winning beers (including its flagship Sculpin IPA) with an extensive menu of SoCal cuisine using local, sustainable, and seasonal ingredients. The space will house Downtown Disney's first-ever on-site brewery, as well as a tasting room, kitchen, and outdoor beer garden.
Plus, World of Disney will be reimagined into a new—and distinctly Disney—retail environment. Don't worry: This flagship store will remain open to guests for shopping during the majority of the refurbishment, with work expected to be completed in phases throughout 2018. The store will continue to offer the largest selection of Disney toys, souvenirs, accessories, collectibles, and more at the Disneyland Resort.
Remember, the amazing new multi-sensory experience Star Wars: Secrets of the Empire, from ILMxLAB and The VOID, is already open! And stay tuned for more Downtown Disney District transformation news as it becomes available…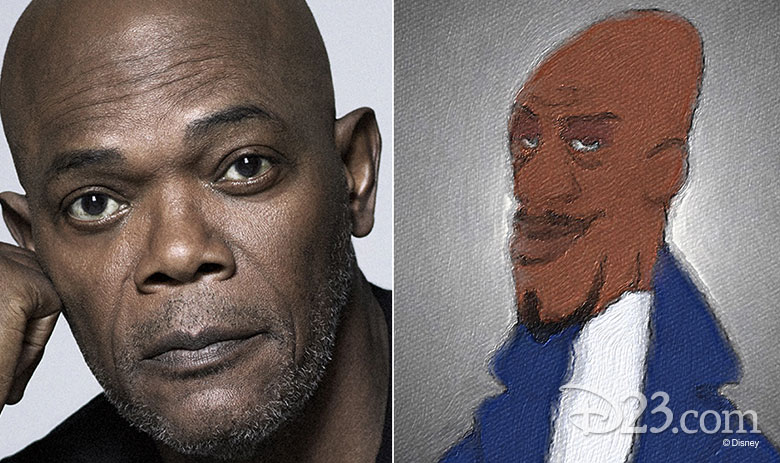 Get Heroic with Just-Revealed Cast from Incredibles 2
Honestly, there's no better superlative to call this news other than… super! The cast of Disney•Pixar's Incredibles 2 was recently divulged—and we're happy to report there's a fantastic mix of returning favorites and fabulous newcomers.
Joining original stars Craig T. Nelson (Bob Parr), Holly Hunter (Helen Parr), Sarah Powell (Violet Parr), Samuel L. Jackson (Frozone), and Brad Bird (Edna "E" Mode) are newbies Huckleberry "Huck" Milner as Dashiell Parr, Bob Oedenkirk as Winston Deavor, Catherine Keener as Evelyn Deavor, Jonathan Banks as Rick Dicker, Sophia Bush as Voyd, and Isabella Rossellini as the Ambassador.
In Incredibles 2, everyone's favorite family of superheroes is back—but this time, Helen (aka Elastigirl) is in the spotlight, leaving Bob (otherwise known as Mr. Incredible) at home with kids Violet and Dash to navigate the day-to-day heroics of "normal" life. But it's a tough transition for everyone, made tougher by the fact that the Parrs are still unaware of baby Jack-Jack's emerging superpowers. When a new villain hatches a brilliant and dangerous plot, the family (plus best pal Frozone) must find a way to work together again… which is easier said than done, even when they're all, well, Incredible. Directed by Brad Bird (The Incredibles) and produced by John Walker (The Incredibles) and Nicole Grindle (Sanjay's Super Team, Toy Story 3 associate producer), Incredibles 2 will burst into theaters on June 15!
Minnie Mouse Rocks the Dots on Hollywood Walk of Fame
The streets of Hollywood were awash with adorable this week, when Minnie Mouse herself received a most coveted honor—a star on the Hollywood Walk of Fame! And it was all to commemorate her amazing 90th anniversary of delighting Disney fans young and young at heart. Special guests included ABC's American Idol judge (and self-described "lifelong Minnie devotee") Katy Perry and Disney Chairman and CEO Bob Iger. D23.com was there; read our rundown of the big celebration here.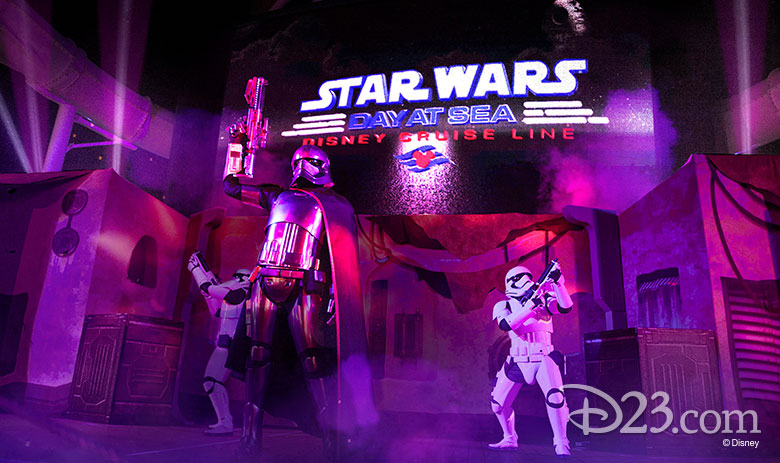 Disney Cruise Line Announces Return of Star Wars Day at Sea and Marvel Day at Sea
Disney Cruise Line is getting ready to bring massive fun to the high seas in 2019, with special return engagements of two of their most popular itineraries: Star Wars Day at Sea and Marvel Day at Sea! Spanning two Disney cruise ships, and sailing across the Caribbean and Bahamas, these cruises are sure to bring Disney and fan-favorite fun to families and guests of all ages.
From January to early March 2019, nine special seven-night Disney Fantasy sailings will transport guests to the Caribbean and "a galaxy far, far away." Star Wars Day at Sea is an experience unlike any other, where guests can celebrate the legendary adventures and iconic characters from the Star Wars saga, attend deck parties with spectacular fireworks, meet some of the galaxy's most formidable and heroic characters, enjoy unique food and beverage options; and participate in Star Wars-themed activities for the whole family.
Also from January to early March 2019, 10 special five-night Disney Magic sailings will take guests to the Caribbean and Bahamas, along with an action-packed, day-long Marvel Day at Sea. Guests will meet some of the mightiest Marvel Super Heroes (and their fantastic foes), special merchandise, Marvel-themed youth activities, and a truly extraordinary deck show.
To learn more about these incredible 2019 sailings, visit DisneyCruise.com.
Final Episodes of Disney XD's Star Wars Rebels Begin February 19
Speaking of Star Wars: The epic adventures of Star Wars Rebels are about to come to a gripping conclusion… and it all starts this February 19, on Disney XD. Three new episodes will usher in the show's climactic 90-minute finale on March 5 at 8:30 p.m. EST.
As teased in the brand-new Star Wars Rebels trailer, above, Emperor Palpatine makes his series debut in these final episodes, voiced by actor Ian McDiarmid—who reprises this iconic role from the Star Wars live-action films. Plus, here's an interesting tidbit: To avoid spoilers, and allow fans to experience the episodes together during each telecast (we love that!), new episodes will be available on VOD and digital platforms the day after their premieres on Disney XD and the DisneyNOW app. And don't forget, viewers can also catch all previously-aired Star Wars Rebels episodes from Season 4 right now on DisneyNOW.
Star Wars Rebels, which first rocketed into our galaxy in 2014, stars Freddie Prinze Jr. as Kanan, Vanessa Marshall as Hera, Steve Blum as Zeb, Tiya Sircar as Sabine, Taylor Gray as Ezra, Dee Bradley Baker as Captain Rex, David Oyelowo as Kallus, Mary Elizabeth McGlynn as Governor Pryce, Lars Mikkelsen as Grand Admiral Thrawn, and Warwick Davis as Rukh.
Disney Parks are Ready to Celebrate the Year of the Dog
In case you hadn't yet heard, 2018 is the Year of the Dog—which kicks off with some incredible Lunar New Year celebrations at Disney Parks around the world this winter and early spring. Read up on all the fun visitors can expect here on D23.com.
Are You the Next Visionary Filmmaker? Disney's A Wrinkle in Time Wants to Know!
Calling all hopeful film "auteurs": Walt Disney Studios Motion Pictures, along with Nissan North America, has launched a nationwide search for the next visionary filmmaker in celebration of the upcoming release of A Wrinkle in Time. This new contest seeks to inspire directors—especially female filmmakers—to share their voice. Aspiring directors ages 18 and up are asked to submit a two-minute video showcasing their journey as a filmmaker; submissions will be judged on their unique storytelling voice, their creativity and originality, and their depiction of a powerful line of dialogue in A Wrinkle in Time… namely, "Be a Warrior"!
"Searching for the Next Visionary Filmmaker" will award one lucky winner $100,000 to create their own film, as well as flights to Hollywood on JetBlue to attend the world premiere of A Wrinkle in Time and an all-new 2018 Nissan LEAF. Other sponsors include W Hotels (providing the winner's stay in Hollywood) and HP (awarding an HP ZBook 17 Mobile Workstation to help the winner with their future filmmaking).
Hear all about the contest from A Wrinkle in Time director Ava DuVernay—plus cast members Oprah Winfrey, Reese Witherspoon, and Mindy Kaling—in the clip above. And to find out all about the contest's rules, visit AWITFilmChallenge.com.
Epcot's Latest Pop-Up Shop is a Feast for the Senses
Epcot is currently hosting its International Festival of the Arts, now through February 19—and in celebration, they've created a very cool pop-up shop at the Odyssey Festival Showplace. The Disney Book Shop features all manner of books about Disney's incredible history of art. Read up on what kind of tomes are available here.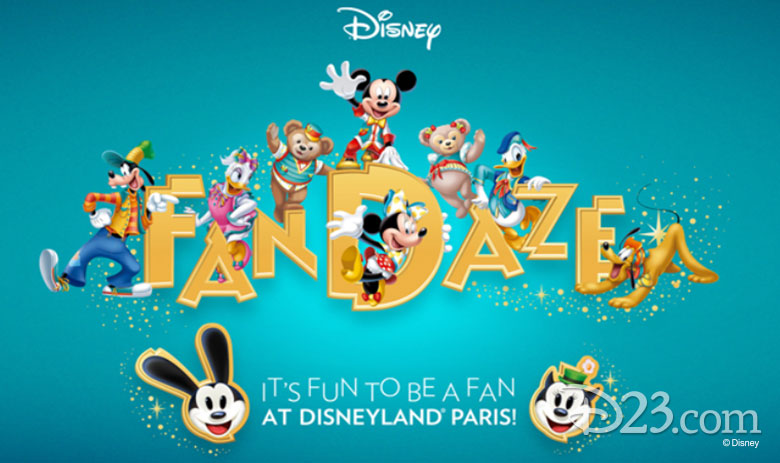 This Summer: Disneyland Paris to Host Ultimate Disney Fan Experience!
If you're planning a trip to la belle France this summer (and might we add, lucky you!), there's a huge new event you might just want to add to your itinerary. For one night only, Disney fans "across the pond" can take part in the ultimate Disney fan experience at Walt Disney Studios Park with exclusive new shows, rare Disney character encounters, original dining menus, and a chance to hear from Disney Imagineers… and it's all a part of Disney FanDaze, a totally unique, inaugural event only at Disneyland Paris!
The separately ticketed event will feature the first-ever Disney Parks appearance of Ortensia, best friend to Oswald the Lucky Rabbit—as well as the Dance Your DuckTales parade, the Jumba & Pleakley's Mission: Stitch! interactive show, a huge Farewell Street Party to close the evening, and much, much more.
It all goes down on June 2, 2018—so get those passports ready, and visit FanDaze.DisneylandParis.com for information!