By Courtney Potter
See the new trailer for Marvel Studios' latest, and celebrate Coco's Golden Globe win with its filmmakers… Read more, along with other news from around Disney, in this week's news briefs!
Another Thrilling Look at Marvel Studios' Black Panther
We're about a month out from the huge premiere of Marvel Studios' Black Panther—and during this week's 2018 National Championship Game on ESPN, fans got another super-exciting look at the film… take a gander at the new trailer, above.
Black Panther follows T'Challa who, after the death of his father, the King of Wakanda, returns home to the isolated, technologically advanced African nation to succeed to the throne and take his rightful place as king. But when a powerful old enemy reappears, T'Challa's mettle as king—and Black Panther—is put to the test. Faced with treachery and danger, the young king must rally his allies and release the full power of Black Panther to defeat his foes and secure the safety of his people and their way of life.
Directed by Ryan Coogler, and starring Chadwick Boseman, Michael B. Jordan, Lupita Nyong'o, Danai Gurira, Martin Freeman, Angela Bassett, Forest Whitaker, and Andy Serkis, Black Panther roars into theaters on February 16.
Save the Date!
Be sure to mark these upcoming Disney events on your calendar:
D23 and Walt Disney Archives


January 12, 2018


Lunch with a Disney Legend—Bob Gurr


January 13, 2018


The Official Walt Disney Studios Tour—Presented by D23


February 2, 2018


D23's Magical Screening Series: Peter Pan on the Lot


February 3, 2018


D23 Member Night at Disney's Aladdin at the Hollywood Pantages Theatre


February 10, 2018


D23's Magical Screening Series: Peter Pan in Florida


February 20, 2018


D23 Member Night at Disney's The Lion King in Orlando
Parks


January 12–February 19, 2018




Epcot International Festival of the Arts




January 26–February 18, 2018




Lunar New Year Festival at Disney California Adventure




February 28–May 28, 2018




Epcot International Flower & Garden Festival




March 2–April 12, 2018




Disney California Adventure Food & Wine Festival




April 13, 2018




Pixar Fest begins at the Disneyland Resort




Summer 2018


Star Wars: Pixar Pier opens at Disney California Adventure


2019


Star Wars-Themed Lands Opening at Disneyland and Walt Disney World



Studios




February 16, 2018


Marvel Studios' Black Panther opens in U.S. theaters


March 9, 2018


Disney's A Wrinkle in Time opens in U.S. theaters


May 4, 2018


Marvel Studios' Avengers: Infinity War opens in U.S. theaters


June 15, 2018


Incredibles 2 opens in U.S. theaters


Television




March 4, 2018


The Oscars air live on ABC (8 p.m. ET/5 p.m. PT)


March 11, 2018


American Idol premieres on ABC (8–10 p.m. ET)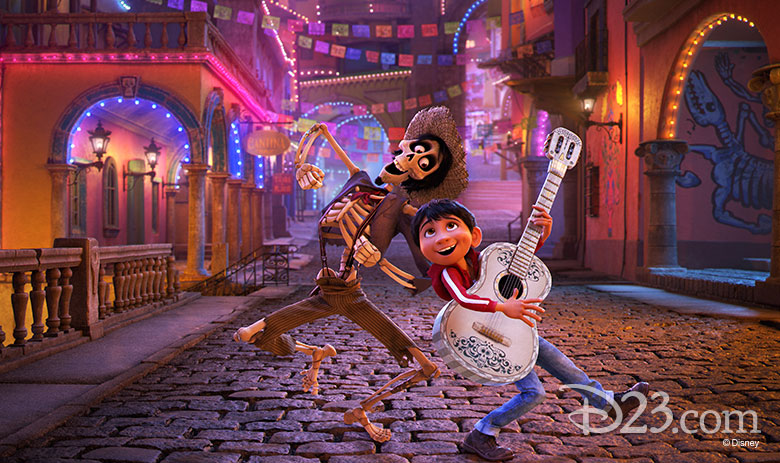 Coco Wins Big at Golden Globes
Great news, amigos! At this past weekend's 75th Annual Golden Globe® Awards, Disney•Pixar's Coco took home the coveted "Best Motion Picture, Animated" award from the Hollywood Foreign Press Association. Read up about the filmmakers' reactions to winning right here at D23.com.
Latest A Wrinkle in Time Trailer Dazzles and Delights
Speaking of last Sunday's big ceremony, Disney debuted a brand-new trailer for A Wrinkle in Time the same evening… and it's made us even more excited to see this film in theaters this March. Check the trailer out for yourself, above.
Directed by visionary Emmy® winner and Oscar® and Golden Globe nominee Ava DuVernay, A Wrinkle in Time is an epic adventure based on Madeleine L'Engle's timeless classic. Through one girl's transformative journey led by three celestial guides, audiences will discover that strength comes from embracing one's individuality—and that the best way to triumph over fear is to travel by one's own light.
Starring Oprah Winfrey, Reese Witherspoon, Mindy Kaling, Gugu Mbatha-Raw, Michael Peňa, Zach Galifianakis, Chris Pine, and Storm Reid, Disney's A Wrinkle in Time opens across the country on March 9.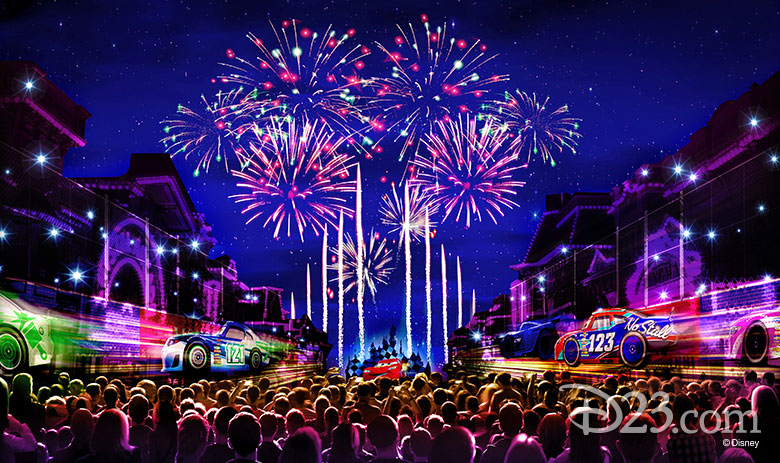 Tons of Fun in Store This Year at Disneyland Resort
If you're anything like us, you follow the goings-on at the Disneyland Resort with churro-scented bated breath… so when our pals over at the Disney Parks Blog posted an excellent rundown of all the new stuff to expect there in this new year, we made several notes (in red ink!) on our calendar.
From the brand-new adventure, inspired by Star Wars: The Last Jedi, at Star Tours—The Adventures Continue at Disneyland park to Disney California Adventure (DCA) park's Lunar New Year celebrations and this spring's Food & Wine Festival; and from the kick-off of Pixar Fest to the return of the Paint the Night parade (this time over at DCA); plus, let's not forget the permanent transformation of DCA's Paradise Pier into Pixar Pier… all told, there are mass quantities of fun on the horizon!
Keep your eyes peeled for more info on many of these exciting additions in the coming months.
Disney Launches Sixth Annual Magic of Storytelling Campaign
Book lovers, unite! Disney|ABC Television and Disney Publishing Worldwide recently announced they'll donate up to 1 million books to First Book, a nonprofit that provides new books to educators and organizations serving children from low-income families, as part of Disney's sixth annual Magic of Storytelling campaign—going on now through March 31, 2018. The Magic of Storytelling campaign aims to inspire families' imaginations; cultivate a lifelong love of reading in kids; and bring books to underserved communities across the country…
Over the years, Disney has helped First Book provide more than 61 million books to children in need—and has encouraged millions to take action to help bring new books and resources to kids across the country. The books Disney donates are distributed by First Book to educators in schools and programs exclusively serving children from low-income families around the United States.
The campaign's brand-new PSA, narrated by A Wrinkle in Time star Oprah Winfrey, debuted recently during ABC's Good Morning America. Give it a looksee, above! And for more information about how you can donate—as well as your chance, through the Magic of Storytelling sweepstakes, to win a trip to Aulani, A Disney Resort & Spa—visit MagicofStorytelling.com.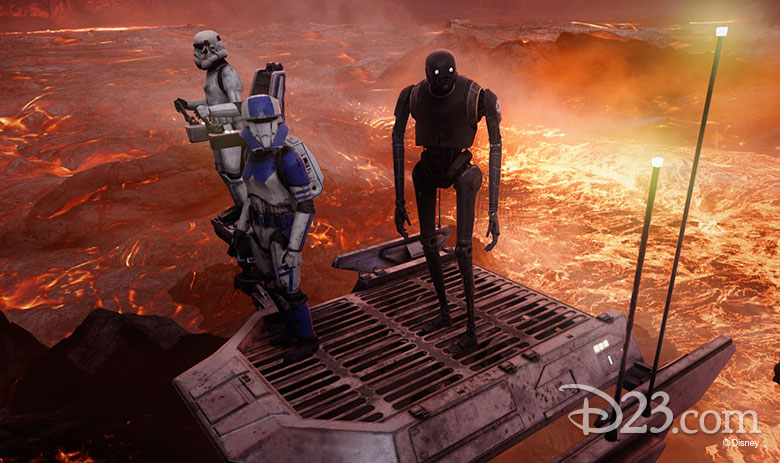 Experience Star Wars Like Never Before—Now at Disneyland and Walt Disney World Resorts
D23.com was lucky enough to chat with Cliff Plumer, CEO of The VOID, about his company's brand-new hyper-reality experience Star Wars: Secrets of the Empire—created in collaboration with Lucasfilm's ILMxLAB and now open at both Downtown Disney® District at Disneyland Resort and Disney Springs at Walt Disney World Resort. See what he had to say about this thrilling new encounter here.