By D23 Team
Nominations for the 90th Oscars® were announced this morning and members of the Academy are more than "un poco loco" for Disney•Pixar's Coco, which follows up its recent Golden Globe® win with a nomination in the Animated Feature Film category. Coco's signature ballad, "Remember Me," was also nominated for Original Song. Disney releases received 10 nominations in nine categories, including four for Star Wars: The Last Jedi.
Coco's director, Lee Unkrich, and producer, Darla K. Anderson, expressed their gratitude to the Academy on behalf of everyone at Pixar. "What began as research trips to Mexico to learn more about the celebration of Día de Muertos, became our story about family, traditions, and honoring our ancestors. The warmth and beauty of Mexico's people and culture made Coco possible, and showed us the benefits of building bridges rather than walls," they said. "We were also reminded to keep our loved ones in our minds and in our hearts—something we hope everyone remembers to do."
Kristen Anderson-Lopez and Robert Lopez, Oscar®-winning songwriters for Frozen in 2014, were thrilled to be nominated for "Remember Me." "We are so grateful to our collaborators at Pixar for challenging us to write a song that could have so many meanings," they said. "Although, in its most authentic form, 'Remember Me' is a very personal song about saying goodbye to those you love, while staying connected through music. We couldn't be prouder of what these filmmakers have achieved in Coco, a film that has always strived to faithfully portray and celebrate Mexican culture—and we are grateful to the Academy for the recognition!"
Disney's live-action Beauty and the Beast was nominated in two categories, including Production Design. Additionally, Costume Designer Jacqueline Durran was recognized for her stunning creations, such as Belle's iconic yellow dress, which was stitched with 3,000 feet of thread and features gold-leaf filigree and more than 2,000 Swarovski crystals. Durran, also nominated for Darkest Hour, learned of her nominations in a phone message this morning. "I am absolutely thrilled, even a bit overwhelmed, at being nominated twice. It is a great honor to receive two nominations and for such different films," she said. "Of course, it is also a recognition of the work of a great costume team who bring the ideas to life, as well as a celebration of the creative collaboration between departments (with Sarah Greenwood and Katie Spencer also receiving two nominations). It's really wonderful."
Production Designer Sarah Greenwood received the good news while she was walking her dogs in London's Hyde Park. "Text and calls coming in—what a thrill, what an honor. Amazing!! We loved making Beauty and the Beast… we had the most fantastic, talented, and wonderful crews, without whom we would be nothing. Here's to them, here's to the Academy, and here's to Disney, and most of all here's to our fabulous amazing director, Bill Condon, who made Beauty and the Beast such a joy."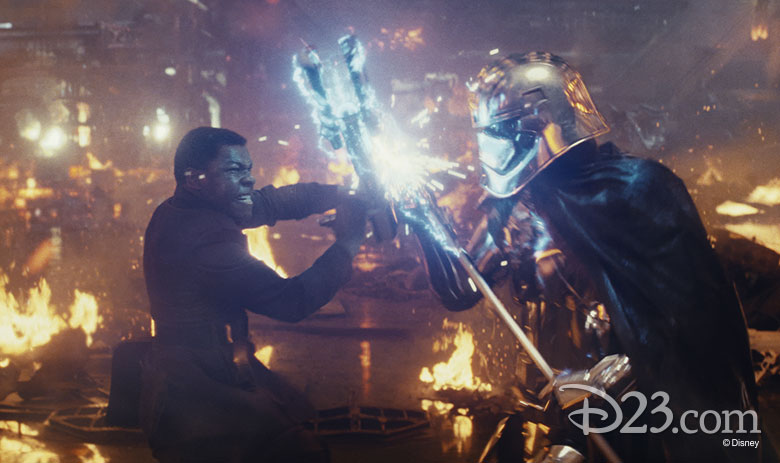 Legendary composer John Williams received his 51st Oscar® nod for Star Wars: The Last Jedi. Williams holds an Oscar record, boasting more Academy Award® nominations than any other living person. "It was a privilege and a joy to be a part of Rian Johnson's fabulous film, and I'm extremely grateful to the Academy for this recognition," said Williams. Star Wars: The Last Jedi was also nominated for Sound Editing, Sound Mixing, and Visual Effects.
Marvel Studios' Guardians of the Galaxy Vol. 2 was also nominated for Visual Effects and Disney Pixar's Lou is up for best Short Film (Animated). "As artists who struggled with the typical challenges of growing up and fitting in—thinking we were the only ones feeling like outsiders—this nomination is more meaningful than anyone could imagine," said Dave Mullins, director of Lou and Dana Murray, producer. "This is dedicated to the Lous of the world, who use the power of kindness to change the world for the better, one JJ at a time. Thank you to the Academy, and to Disney and Pixar, and to the entire crew of LOU, without whom this film and this moment would never have happened."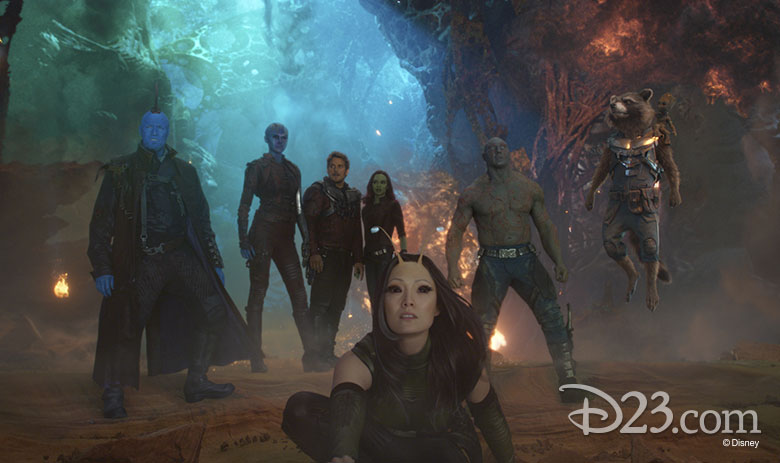 We'll find out who the Oscars go to on Oscar Sunday, March 4, in a live broadcast hosted by Jimmy Kimmel beginning at 8 p.m. ET/5 p.m. PT on ABC. Here is the full list of nominees from Disney-released films:
Costume Design
Beauty and the Beast—Jacqueline Durran
Original Score
Star Wars: The Last Jedi—John Williams
Music (Original Song)
"Remember Me"—Disney•Pixar's Coco
Kristen Anderson-Lopez and Robert Lopez
Production Design
Beauty and the Beast—Production Design: Sarah Greenwood; Set Decoration: Katie Spencer
Sound Editing
Star Wars: The Last Jedi—Ren Klyce, Matthew Wood
Sound Mixing
Star Wars: The Last Jedi—David Parker, Michael Semanick, Ren Klyce and Stuart Wilson
Visual Effects
Star Wars: The Last Jedi—Ben Morris, Mike Mulholland, Neal Scanlan and Chris Corbould
Marvel Studios' Guardians of the Galaxy, Vol. 2—Christopher Townsend, Guy Williams, Jonathan Fawkner and Dan Sudick
Animated Feature Film
Disney•Pixar's Coco
Short Film (Animated)
Disney•Pixar's Lou