By Courtney Potter
Disney•Pixar's Coco is a colorful celebration of love, life, and familia—and recently, D23 "seized our moment" for a chance to hear some behind-the-scenes anecdotes from the stars and filmmakers themselves! On a recent sunny Southern California afternoon, director Lee Unkrich, co-director/writer Adrian Molina, and producer Darla K. Anderson gathered members of the film's voice cast—including Benjamin Bratt and Edward James Olmos—to share stories from the making of the film… and what the heartwarming finished product means to them.
Read on for a rundown of some of their magnifico tales!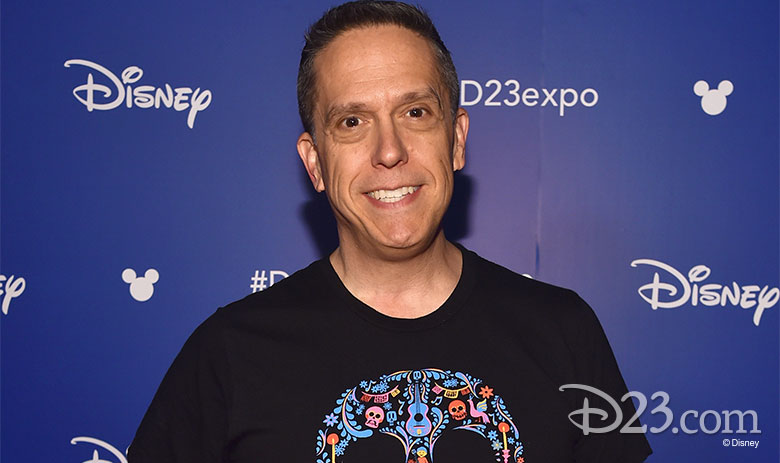 1. Director Lee Unkrich recalls the origins of the Coco story.
"Darla and Adrian and I all worked on Toy Story 3 together," explained Unkrich. "And when we finished that film, I started to think about what was next… one of [my ideas was] telling a story set against Dia de los Muertos [Mexico's Day of the Dead celebration]. I had always been interested in the tradition, and I spent some time doing some research and really trying to understand more than I already knew. And the more that I dug in, the more that I learned about how central family is to this celebration… I just started to see the potential to tell a unique story—to tell a story that could only be told in animation, that could be visually dazzling, but also had the potential to have a real emotional core to it. And that was really kind of the beginning of this journey. We immediately headed down to Mexico on the first of what proved to be many lengthy research trips, and spent time learning about the traditions, learning about the culture, and spending a lot of time with many beautiful families down in Mexico."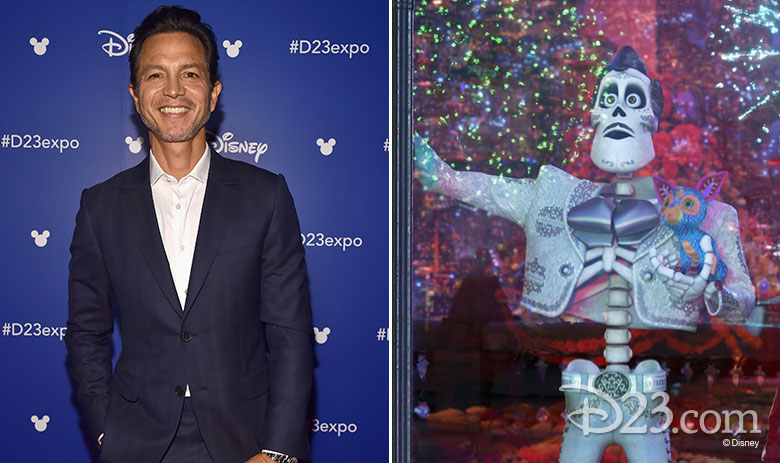 2. Benjamin Bratt explains some of the inspiration for his character, music and film legend Ernesto de la Cruz.
"The first inspiration you draw from is the image that they create," said Bratt. "Clearly, this guy, even in a skeleton form, he's got swagger, y'know? So it's easy to adopt that idea, principally. But Lee and Adrian and Darla [also] pointed me in the direction of studying some of the movie clips of Pedro Infante and Jorge Negrete. These were film stars, and music stars, in the equivalent strata of someone like Frank Sinatra—guys who were as beloved and as admired for their singing prowess as they were for their acting chops… Beyond that, my own father—who's now deceased, and who I lost touch with many years before he passed on… although he was quite a bit different than Ernesto de la Cruz, he was larger than life: 6 feet 3 inches, massive frame, broad shoulders, and a booming voice. The kind of person who, no matter which room he walked into, would command attention… [It] was the kind of thing that I could draw on because it was familiar to me."
"The brilliance of it was the real beauty of the storytelling… "
3. Alanna Ubach, who plays Mamá Imelda, had a surprise in store for her mother during the film's premiere.
"I was sitting in between my husband and my mother," said Ubach, "and I told my mother that I had a surprise for her, because she used to sing [the Mexican folk song] 'La Llorona' to me when I was a little girl, in order to make me go to sleep… But I kept telling her, 'I have a surprise for you.' And she said, 'Oh, I can't wait. I love surprises!' And so the lights dim, and she's watching it, and she sees Coco, the abuella [grandmother], for the first time—and she says, 'Ay! Mi Alanna! You're Coco!' I'm like, 'No, no, no, Mom. Just keep watching.' She said, 'Okay.' I watched her cry three times, and then Miguel is finally introduced. 'Ay! Alanna, you're Miguel! You're the voice of Miguel!' I'm like, 'No, Mom, keep watching. Keep watching.' And finally 'La Llorona' came on, and it was just waterworks!"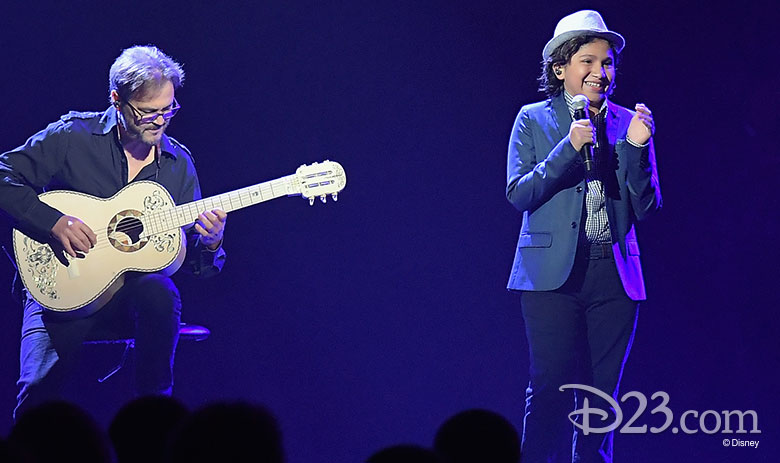 4. Lee Unkrich chats about Anthony Gonzalez's (voice of Miguel) initial audition for the role.
"At his very first audition," says Unkrich, "we had him read a bunch of scenes [and] script pages. And then when we were all done, he took out a CD and said, 'I brought a song I want to sing to you.' And at that point, we didn't even know if Miguel was going to be singing in the movie, so that wasn't part of the audition. And unfortunately, we didn't have a CD player that day, where we were. So Anthony, true to his great spirit, just said, 'Oh, well, whatever—I'll just sing it a cappella!' And he launched into this beautiful, 10-minute-long, sweet rendition of this song, sung just to the few of us. And you know, we were already wowed by his audition, and then that just really sealed the deal."
5. Oscar® nominee Edward James Olmos—who voices Chicharrón, a pivotal character in the film's colorful Land of the Dead—reveals what it was like to see Coco for the first time…
As Olmos explained, "I hadn't seen the movie [until a few days' ago]… I walked in and sat down… and then the movie started. And an amazing feeling came across me immediately—the quality was superb; the feeling, the music, the sound, everything. The performances were extraordinary! And as it went along, my part came in, and I said, 'Oh my!' I felt emotional for this guy. And Chicharrón, within a matter of a few minutes, became someone that I could identify with—a relative, a friend… So then the story started to evolve. And by the time it got to the end, I was in heaving sobs… not only has pride taken over, because I am Mexican, full-blooded on everybody's side; not only am I a person who has been inside of [the movie industry] for over 50 years; not only have I really tried to understand myself inside of this art form—but this film became something really profound. And I looked around, because I was in the last chair in the back, and the other people were all crying [too]… The brilliance of it was the real beauty of the storytelling."
Don't miss Disney•Pixar's Coco, in U.S. theaters November 22!