By Jocelyn Buhlman
As Disney fans, we want to make the most of all the magical experiences out there—from epic movie nights to dream-come-true Disney Parks trips—but with new Disney fun debuting all the time, it can be tough to keep track of what's happening in our wonderful world. That's why we've rounded up seven Disney things you might have overlooked that are happening in the month of July—and are perfect for fans like you to try. Pull out your pixie-dusted planner and take note, because we've rounded up some timely favorites at Disney parks, new merchandise at shopdisney.com, plus things you need to check out on the big (and small) screens.
Disney Parks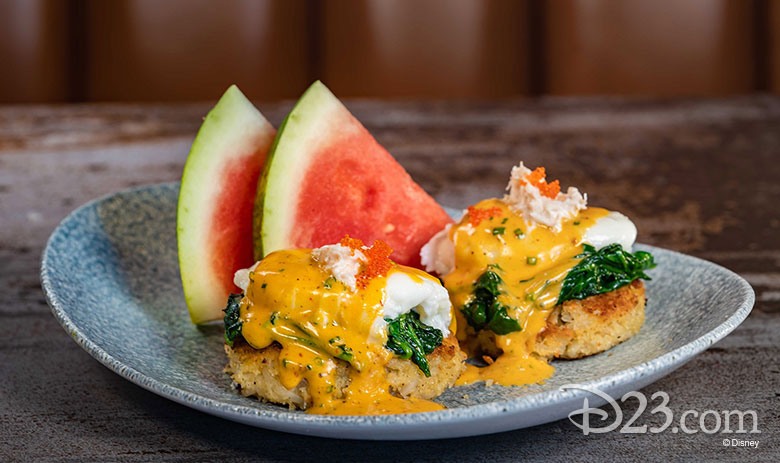 1. Lamplight Lounge Brunch
Is there anything dreamier than a pier-side brunch full of cool drinks and tasty treats? If brunch is at the top of your summer to-do list, head over to Disney California Adventure on Saturdays and Sundays for a brand-new brunch at the Lamplight Lounge on Pixar Pier (which recently celebrated its one-year anniversary!). Grab your brunch buddies and settle into the downstairs dining room for a gorgeous view of the pier and a delicious brunch menu, including Indulgent French Toast, the Brunch Burger, Crab and Potato Cake Benedict, and more!
A specialty menu needs specialty drinks, of course! So while you enjoy your New York Avocado Toast or Potato Flautas, take a sip of the Cinnamon Toast Cocktail or the mimosa flight, including the classic orange juice mimosa along with versions featuring mango, watermelon, and other fruity flavors. If this sounds like your summer wish come true, find out more over at Disney Parks Blog.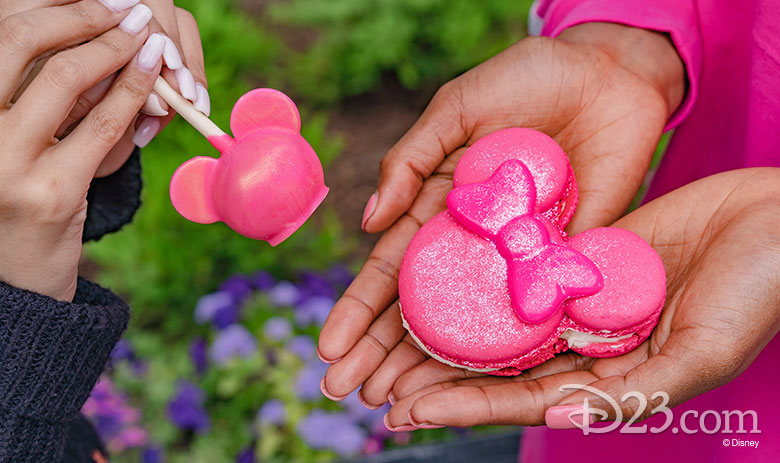 2. Imagination Pink Food
This month, we challenge you to think pink! That's right, the latest color craze sweeping Disney parks is Imagination Pink, the bright and bubbly shade perfect for adorning your hats, spirit jerseys, mouse ears, and even food! Added near the end of June to select locations at Disneyland Resort and Walt Disney World, Imagination Pink treats are the summer must-tries for all the Disney foodies out there.
Overwhelmed by the plethora of pink perfection to try? Here are two of our favorites: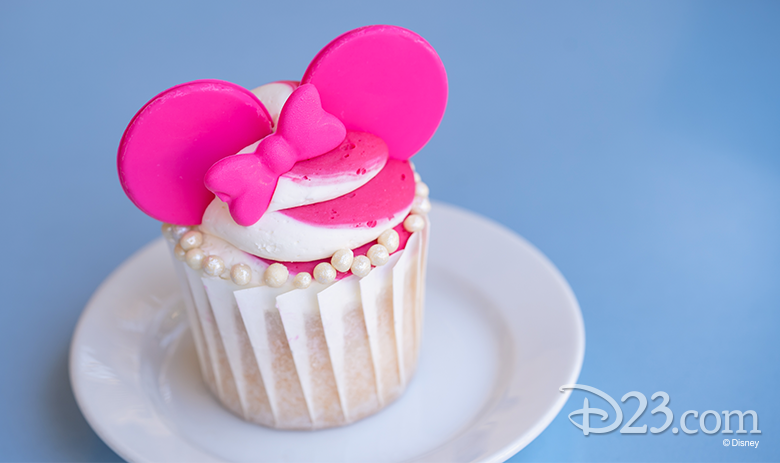 Imagination Pink Cupcake (available at the Jolly Holiday Bakery Café at Disneyland Park)
This cupcake has style, just like you! The cupcake itself is pound cake with raspberry marmalade filling, all topped with raspberry buttercream swirl frosting.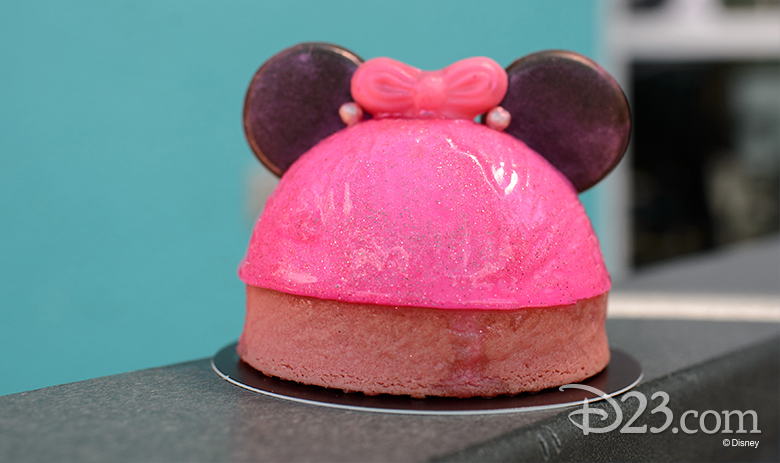 Pretty in Pink Strawberry Tart (available at World Premier Food Court, Intermission Food Court, and End Zone Food Court at Disney's All-Star Resorts)
Strawberry popping pearls and strawberry-raspberry mouse are topped with pink glitter glaçage, chocolate ears, pink crispy pearls, and a pink chocolate bow.
For your complete guide to must-try pink treats, check out this post from our friends at Disney Parks Blog here.
Movies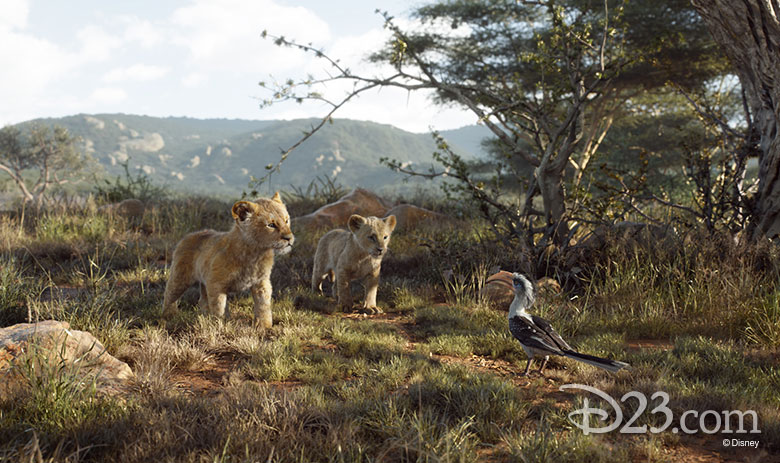 3. The Lion King
Start working on your roars, Disney film fanatics, because The Lion King is making its regal debut in theaters in just a few weeks! This stunning reimagining of the 1994 animated classic features state-of-the-art special effects and a star-studded voice cast fit for royalty themselves. If you're a D23 Gold Member in New Jersey or Illinois, check out our special preview screenings near you—otherwise, keep July 19 marked on your calendar, because that's the day we can start reliving the epic story.
Apps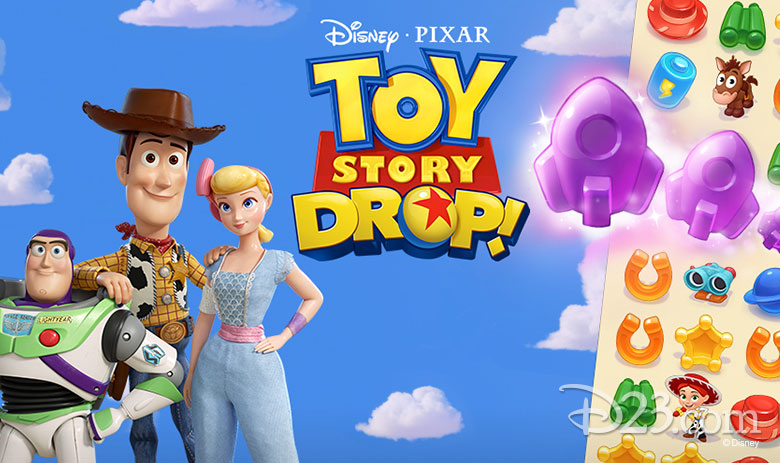 4. Toy Story Drop!
Looking for a new Disney app addiction? Toy Story Drop! recently (ahem) dropped into the App Store, the Google Play store, and Amazon and features hundreds of exciting puzzles featuring familiar friends from the Toy Story universe, such as Woody, Buzz, Bo Peep, and more! In the game, you can explore classic locations such as Andy's Room and Pizza Planet, but there's more to explore this month if you're headed to Disney Springs, such as a brand-new pop-up experience featuring a claw-some photo location and limited-edition merch. And, of course, you can try the game out for yourself. Learn more (and get to playing!) at toystorydrop.com.
Television
5. Make a Wand ID in the DisneyNOW app
Whether you're young or young at heart, many of us have grown up watching our favorite Disney Channel stars introduce the next episode of their show by waving a wand and reminding us that, "…you're watching Disney Channel!" Have you ever longed to imitate your favorite star—or practiced making a Wand ID yourself? Well, this summer your Disney Channel Dreams can come true if you download the DisneyNOW app. Using the #DisneyChannelStar activity, you can film your very own Wand ID to share with your friends (or to watch on repeat while imagining your guest appearance on Andi Mack… We won't judge).
Shopping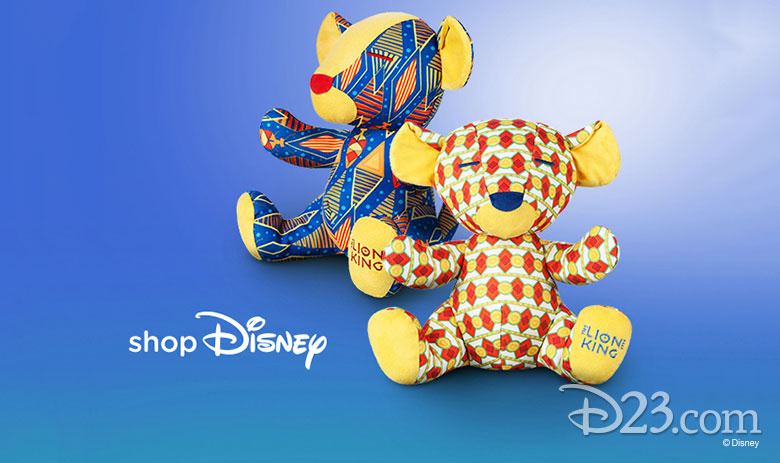 6. Special Edition Simba and Nala Plush
If you just can't wait to see King, head over to shopDisney.com for the cutest way to bide your time: Special Edition Simba and Nala plush that support the Lion Recovery Fund (LRF). For each plush sold globally, Disney will donate US $5 to the Wildlife Conservation Network in support of the LRF and its local partners. These plushes are part of Disney's Protect the Pride campaign, which you can learn more about here.
Purchase the plushies now at Disneyland Resort and Walt Disney World Resort, or on shopdisney.com.
D23 Discounts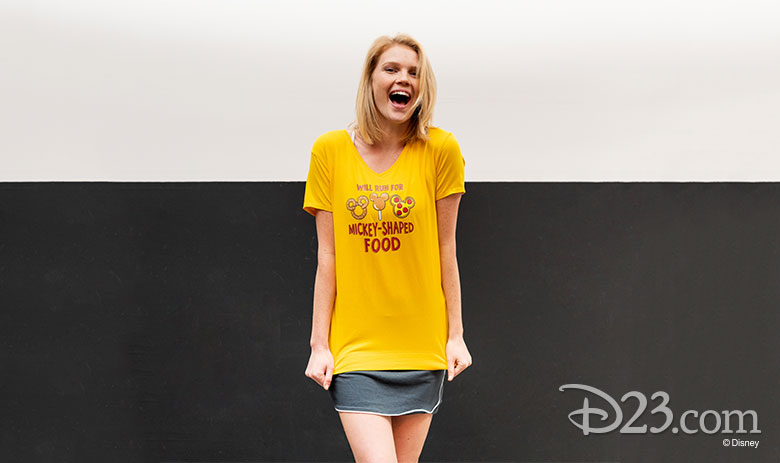 7. Rock Your Raw Threads Discount
If one of your summer goals is to pick up a new exercise habit (or maybe you just plan on doing a lot of walking on your next Disney Parks trip), Raw Threads has the perfect collection of Disney-inspired athletic clothes to rock while you work out. D23 Gold Members are especially in luck—enjoy a 15-percent-off site-wide discount on Raw Threads through the end of the year! Your fitness goals will never be more magical than when you're exercising with extra Disney style.
Plus—next month at D23 Expo, our friends at Raw Threads are helping us showcase your Disney style during our Mousequerade costume contest on Friday, August 23. Tickets are still available if you want to see the amazing costumes in person.