The crypt doors are creaking and the tombstones are quaking, which only means one thing … grim-grinning ghosts are soon to socialize! With Halloween just around the corner, we went hunting for all manner of Disney ghosts, ghouls, and goblins. But these particular spirits are not-so-scary—they're more likely to make you laugh, or even offer good advice.
Our dearly departed faves include the newest member of the "999 Happy Haunts" Club, some revered Chinese ancestors, and Jack Skellington's loyal pup. Did your favorite silly spectre make our list?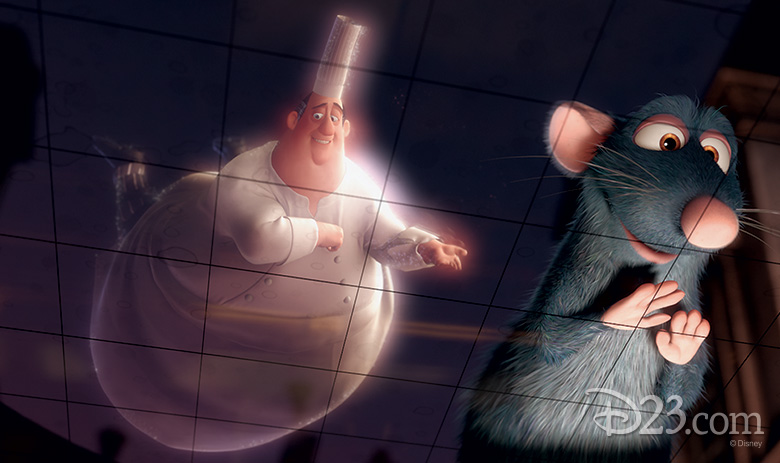 Gusteau from Ratatouille
In the world of 2007's Ratatouille, Auguste Gusteau and his five-star restaurant were once the toast of Paris—that is, until Anton Ego (France's top food critic) had his way in the press. Brokenhearted, Gusteau died shortly thereafter. But his spirit lives on, both as Remy's conscience and Linguini's culinary "guardian angel."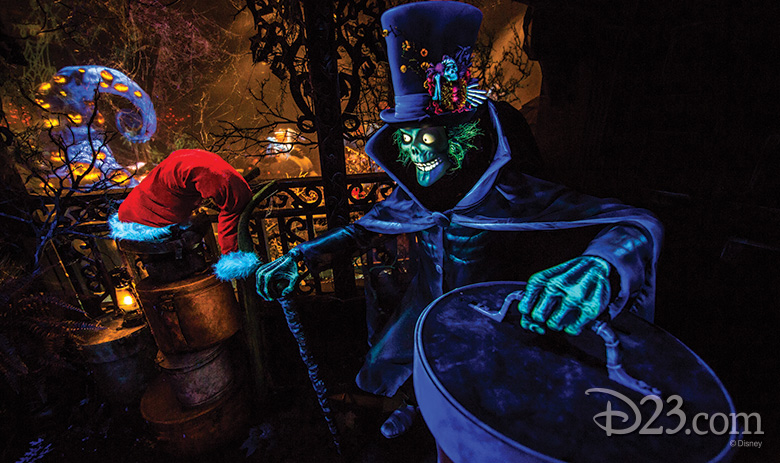 The Hatbox Ghost at the Haunted Mansion
The Hatbox Ghost was one of Haunted Mansion's original "999 Happy Haunts"—but he mysteriously disappeared just as the attraction opened at Disneyland Park in 1969. Thankfully, the reclusive spectre recently rematerialized (just in time for the park's Diamond Celebration). He's currently decked out in his wintery best for Haunted Mansion Holiday!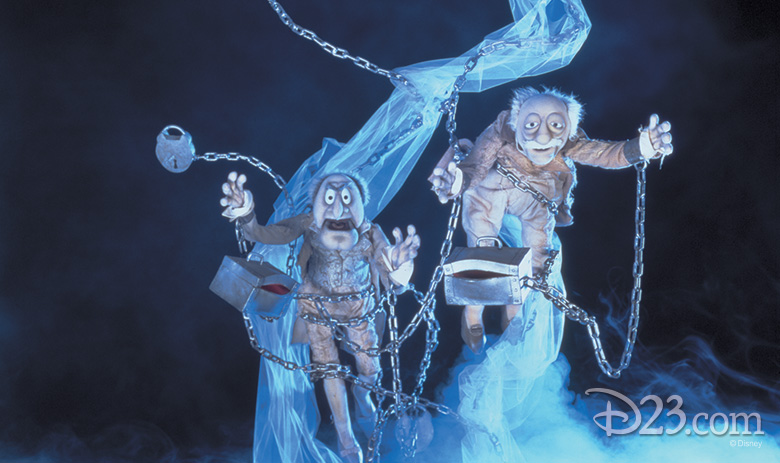 Jacob and Robert Marley from A Muppet Christmas Carol
Leave it to The Muppets to take Jacob Marley, Ebenezer Scrooge's ghostly former business partner, and turn him into a pair of persnickety hecklers! In A Muppet Christmas Carol, Jacob and Robert come from beyond to warn Ebenezer about his greedy ways.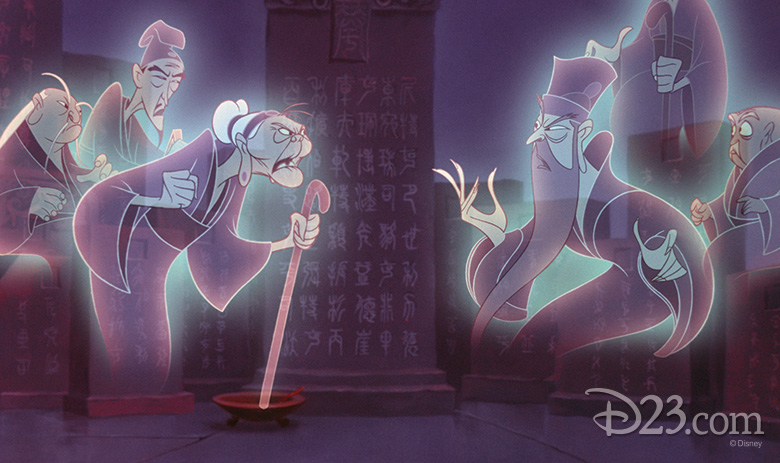 The Fa Family Ancestors from Mulan
Made up of various deceased relatives from Fa Zhou's family, the Ancestors are spirits tasked with looking after Mulan once she decides to impersonate a soldier and fight the Huns in her father's stead. They are keepers of ancient wisdom, but they also know how to throw a pretty great party! Side note: Best to keep them away from energetic little dragons.
Lonesome Ghosts
In this 1937 cartoon, a few overconfident spirits hire "professional" (read: bumbling) ghost-exterminators Mickey, Donald, and Goofy to try and get rid of them, hoping for a little fun in the process. Shockingly, the trio succeeds—by scaring the ghosts out of the house! Lonesome Ghosts is especially noteworthy for its use of a special transparent paint created by Disney animators.
The Hitchhiking Ghosts from The Haunted Mansion
You can't blame us for including several of Haunted Mansion's happy haunts on our list! The Hitchhiking Ghosts have delighted fans at Disney Parks across the world for decades.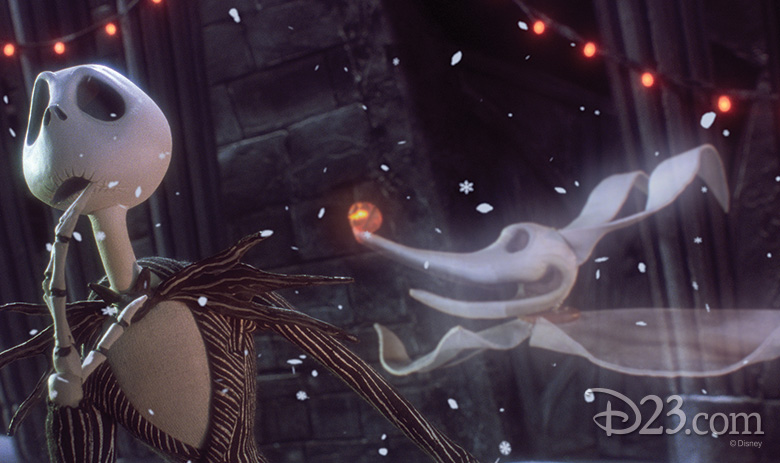 Zero from Tim Burton's The Nightmare Before Christmas
Jack Skellington's trusty ghost dog from the 1993 stop-motion animation film has floppy ears (reminiscent of Pluto, if you ask us) and a body made from what looks like a single white sheet. His biggest triumph? Leading Jack's sleigh through thick fog—via his glowing jack o' lantern nose—to deliver presents across Halloween Town.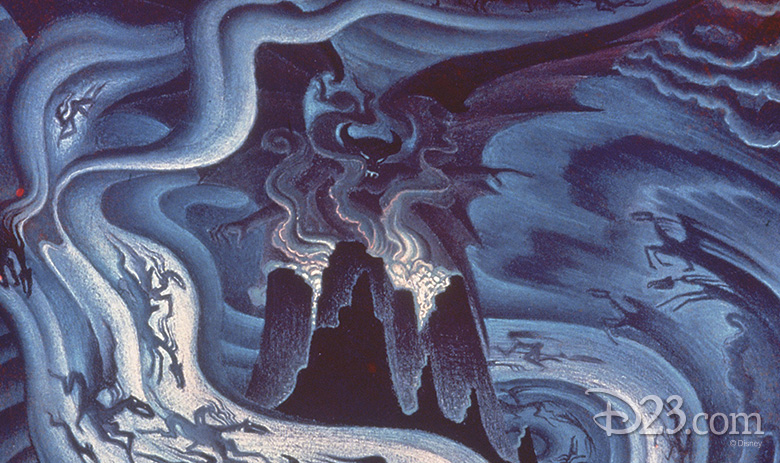 Chernabog's Minions in Fantasia's "Night on Bald Mountain"
OK, so this one's just a little scary. In one of the more dramatic sequences in 1940's Fantasia, the giant demon Chernabog emerges from Bald Mountain to summon all manner of demons from a nearby village graveyard. Almost as soon as they appear, he throws them into a fiery pit! Ultimately, Chernabog himself is overcome once the sun rises.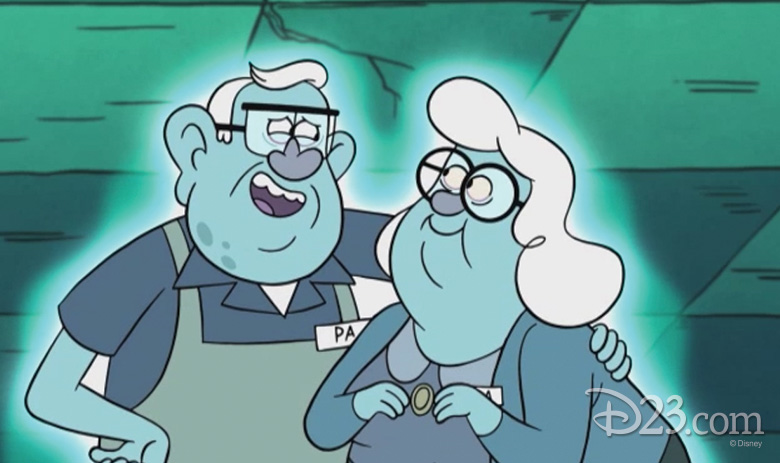 Ma and Pa Duskerton from Gravity Falls
These two ghostly senior citizens once owned the town's Dusk 2 Dawn convenience store, and they hated the local teenagers so much that they tried banning them from their establishment. That probably wasn't the best idea, as the teens retaliated by playing loud rap music with "shocking" lyrics… causing the pair double heart attacks!
"The Seven Ghosts" Mickey Mouse Comic
Mickey had his hands full with supernatural shenanigans during a story arc in the super-popular Mickey Mouse newspaper comic strip, originally published from August 10 through November 28, 1936. Written by Floyd Gottfredson, it was later reprinted in the first issue of the Walt Disney's Mickey Mouse comic book from Gladstone Publishing.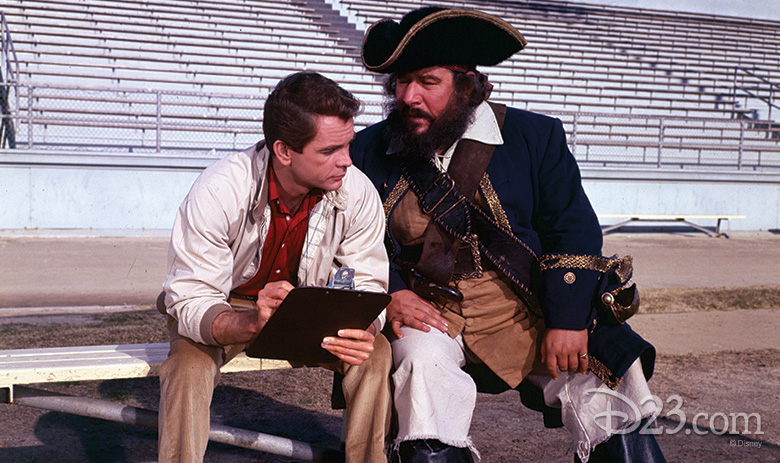 Blackbeard's Ghost
Disney Legend Dean Jones starred in this 1968 Walt Disney Pictures adventure as Steve Walker, a track coach who moves to a seaside town and inadvertently summons the ghost of notorious pirate Captain Blackbeard (Peter Ustinov). Hijinks ensue, but good ol' Blackbeard earns his desired eternal rest by helping Steve coach his track team to victory, outwit some gangsters, and even get the girl.
Thackery Binx from Hocus Pocus
Let's face it: Hocus Pocus is a treasure trove of supernatural Disney fun! Out of all the fantastic characters, we decided to give some love to Thackery Binx—the adorable 17th century farmboy-turned-black-cat who helps Max, Dani, and Allison defeat the Sanderson Sisters in present-day Salem. Towards the end of the film, Thackery turns back into a human apparition and reunites with his long-deceased sister, Emily.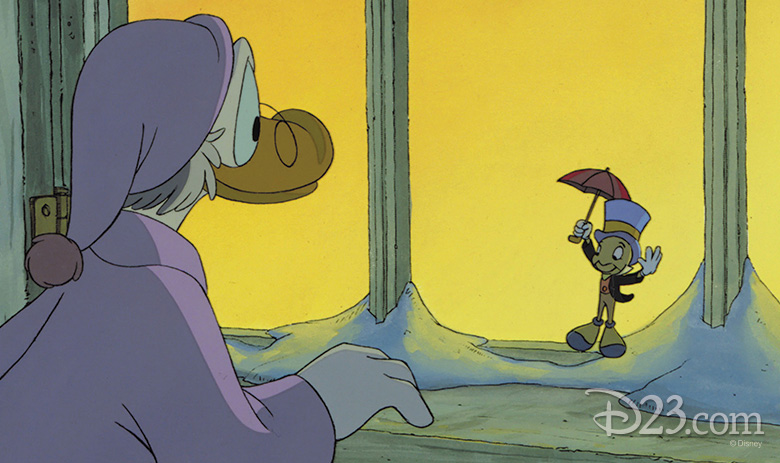 Ghost of Christmas Past (Jiminy Cricket) from Mickey's Christmas Carol
Jiminy Cricket was the perfect Disney choice to play the Ghost of Christmas Past in the 1983 short film. The jovial insect takes Ebenezer Scrooge (portrayed here by Scrooge McDuck) on a tour through his past—explaining how Scrooge's growing love of money led him to break his fiancée Isabelle's heart.