By Will Keck
This week kicks of the new season of ABC's most popular shows and introduces us to new series starring such fan faves as Nathan Fillion (Castle), Ron Livingston (Sex and the City) and Alec Baldwin. Here's the complete schedule with premiere dates and hints of what's in store for the characters we love welcoming into our homes each week.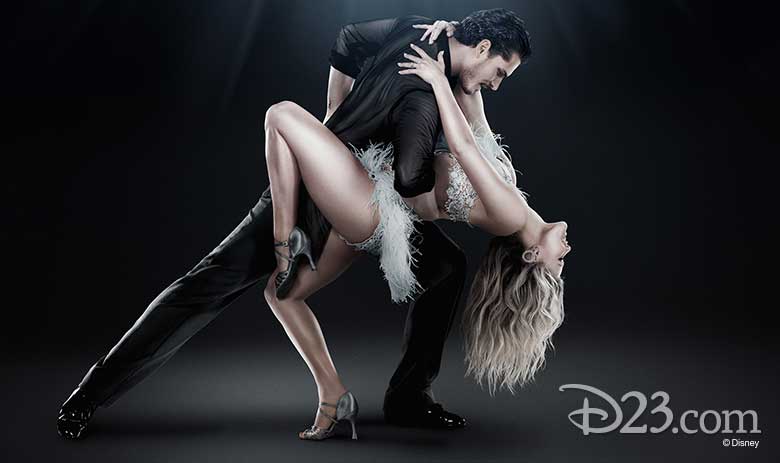 MONDAY, SEPTEMBER 24
8–10 p.m. ET/PT: Dancing with the Stars (Season premiere)
A Duke brother from Hazzard County, a former Facts of Life schoolgirl, a gymnastics legend who scored perfect 10s and a visually impaired ski champ are among the compelling contestants vying for this season's 27th mirrorball trophy. Here's the full lineup of competitors:
John Schneider: Best known for playing Bo Duke on The Dukes of Hazzard. In more recent years he's recorded country music hits and starred on Tyler Perry'sThe Haves and the Have Nots.
DeMarcus Ware: One of the NFL's greatest defensive players who spent nine seasons with the Dallas Cowboys before signing with the Denver Broncos and helping them win Super Bowl 50.
Milo Manheim: The handsome son of TV star Camryn Manheim (The Practice) who plays Zed on Disney Channel's ZOMBIES and is set to appear in the new season of American Housewife.
Mary Lou Retton: In the 1984 Summer Olympics, she became the first American woman to win a gold medal in gymnastics (scoring two perfect 10s) and get her own Wheaties box.
Nikki Glaser: A stand-up comic who hosts Comedy Central's live daily morning show, You Up with Nikki Glaser, and appeared in the Amy Schumer film Trainwreck.
Joe Amabile: A fan favorite from season 14 of The Bachelorette and season five of Bachelor in Paradise who is known as "Grocery Store Joe."
Danelle Umstead: At the age of 13, Danelle began losing her vision and her spotted vision now limits her sight to less than five feet without any detail. But this challenge didn't stop Danelle and her husband Rob from making history at the 2010 Vancouver Winter Paralympic Games as the first husband-and-wife visually impaired ski race team to compete and medal for Team USA.
Evanna Lynch: Best known for playing Luna Lovegood in the Harry Potter series.
Bobby Bones: Host of the No. 1 nationally syndicated country music morning radio show and mentor on American Idol.
Alexis Ren: A social media influencer and model with 12 million fans.
Juan Pablo Di Pace: An Argentine-born actor best known for playing Petros in Mamma Mia! and the passionate Fernando on Fuller House.
Tinashe: A multiplatinum-certified R&B singer, writer, and dancer.
Nancy McKeon: As The Facts of Life's motorcycle-riding Jo Polniaczek, she always stirred up trouble. Nancy will debut her dancing skills with pro dance fave Val Chmerkovskiy, who is newly engaged to fellow DWTS pro Jenna Johnson.
10–11 p.m. ET/PT: The Good Doctor (Season 2 premiere)
There are some staffing changes at the fictional San Jose St. Bonaventure Hospital. House's Lisa Edelstein scrubs in as Dr. Blaize, an oncologist who'll oversee the treatment of cancer-stricken Dr. Glassman (Richard Schiff).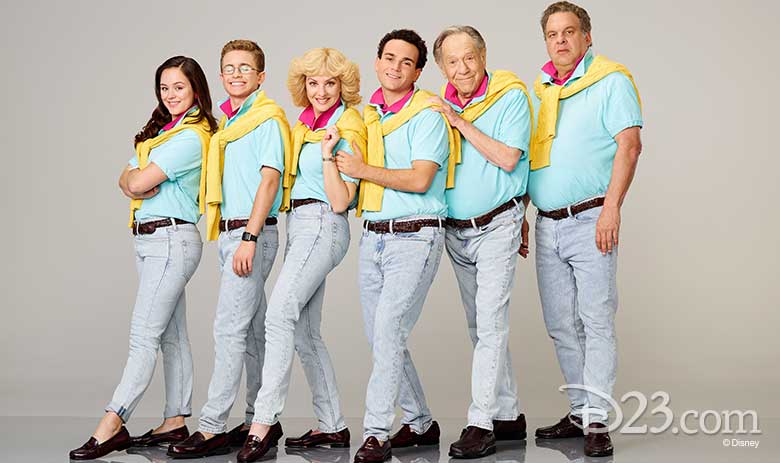 WEDNESDAY, SEPTEMBER 26
8–8:30 p.m. ET/PT: The Goldbergs (Season 6 premiere)
Sean Giambrone, who plays son Adam, tells D23 the season premiere will be something special. "We usually do one homage episode a season, and in our first episode back my character turns 16 so we're doing (an homage to the film) Sixteen Candles, which is a lot of fun. And then we pick up the crazy way we left things off in the finale, with Barry having proposed to Lainey. Erica dropped out of college, so the family has to figure all that out." Look forward to a guest appearance from '80s rock icon Rick Springfield (as Erica's boss at a karaoke bar) in the October 10 episode, and Robert Englund reprising his iconic Freddie Kreuger role from the Nightmare on Elm Street films in the Halloween episode.
8:30–9 p.m. ET/PT: American Housewife (Season 3 premiere; new time)
New challenges arise for Katie Otto (Katy Mixon), a confident, unapologetic Westport, Connecticut wife and mother of three, as she tries to compete with the wealthy town's "perfect" mommies.
9–9:30 p.m. ET/PT: Modern Family (Season 10 premiere)
Series co-creator Chris Lloyd has fans guessing ever since he announced that a significant character would die, inspiring both tears and bittersweet laughter in the beloved comedy's 10th season.
9:30–10 p.m. ET/PT: Single Parents (Series premiere)
"The show represents a significant part of the population we haven't heard a lot about: single parents," star Brad Garrett (Everybody Loves Raymond) teases to D23. "It's both funny and realistic." In the first episode, the group of parents to 7-year-olds welcome a new single dad (Saturday Night Live vet Taran Killam) into the fold.
10–11 p.m. ET/PT: A Million Little Things (Series premiere)
This new emotion-charged drama in the spirit of thirtysomething and This is Us finds a group of Bostonian friends—some thriving, some struggling—dealing with the devastating and perplexing suicide of their pal Jon (Sex and the City's Ron Livingston).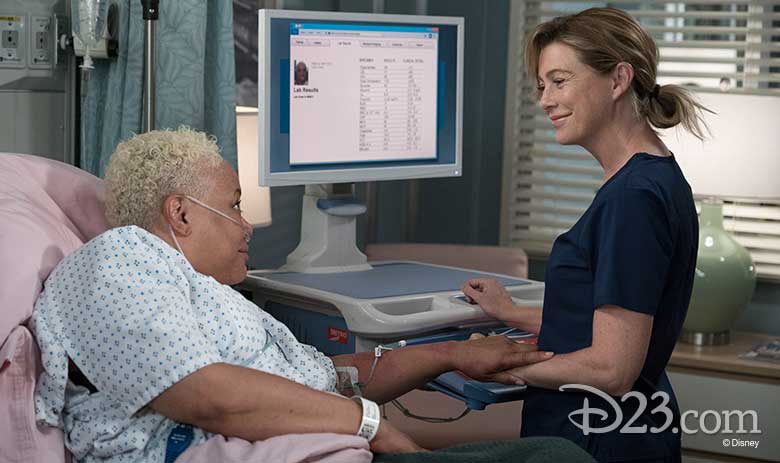 THURSDAY, SEPTEMBER 27
8–10 p.m. ET/PT: Grey's Anatomy (Season 15 premiere; two hours)
After weathering some heavy deaths over the past few years, Kim Raver, who plays pregnant doc Teddy Altman, tells D23 that the long-running hospital drama's 15th season will be the season of love. "Even though the idea of love terrifies Teddy and she keeps trying to find it, she is all about love. I think this season is going to reveal so much about how she's going to try to move forward with Owen, but it's not going to be the typical love triangle with Amelia. We're all going to figure it out together… with love." And producers promise that the widowed Meredith (Ellen Pompeo) will also be opening up her heart after Derek's death a few seasons back. Could it be with new orthopedic surgeon Link (The O.C.'s Chris Carmack), who previously served as the team doctor for the Seattle Mariners? Also look for Jackson (Jessie Williams) to make a life-changing decision.
10–11 p.m. ET/PT: How to Get Away with Murder (Season 5 premiere)
In the wake of last season's turmoil, a flash forward—described as "startling"—will introduce a new mystery that promises to shake things up for all the characters, including some fresh young students selected by Annalise (Viola Davis) to work at her new legal clinic.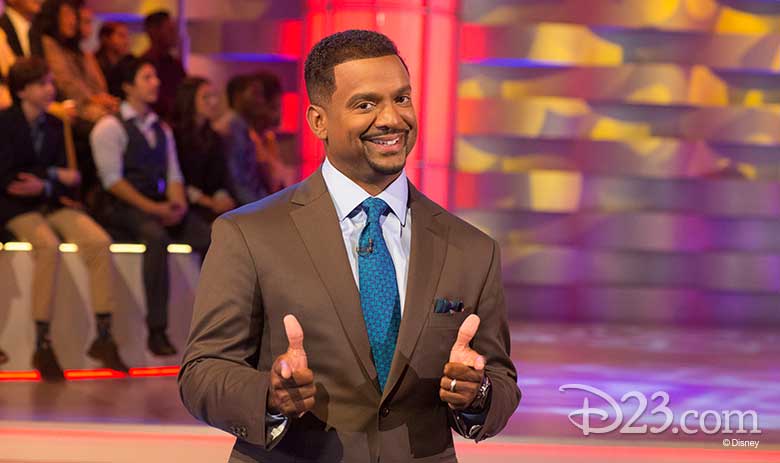 SUNDAY, SEPTEMBER 30
7–8 p.m. ET/PT: America's Funniest Home Videos (Season 29 premiere)
Host Alfonso Ribeiro is back hosting ABC's longest-running primetime entertainment show of all-time, and introducing new LOL clips sent in by Americans hoping their relatable fiascos will win them fame and fortune.
THURSDAY, OCTOBER 4
9–10 p.m. ET/PT: Station 19 (Season 2 premiere)
Seattle's heroic firefighters are back risking their lives as first responders as new challenges erupt. New to the station is a seasoned firefighter with a mysterious past played by Code Black heartthrob Boris Kodjoe.
FRIDAY, OCTOBER 5
8­–8:30 p.m. ET/PT: Fresh Off the Boat (Season 5 premiere; new day and time)
Louis' visit to a car dealership to buy a new RV introduces him to special guest star Jaleel White (Family Matters' Urkel) who plays a sarcastic and underappreciated general manager.
8:30–9 p.m. ET/PT: Speechless (Season 3 premiere; new day)
Cedric Yarbrough (Kenneth) tells D23, "We start the show on the front lawn of the DiMeo house after they lost their home at the end of season two. We're sleeping outside, so the family ends up moving in with me, which goes about as well as expected. I need to get them out of my house. Then, we all fly to London to find Maya's dad, played by John Cleese. And something happens involving Buckingham Palace. I can't believe they let us do all that we did."
9–10 p.m. ET/PT: Child Support (Season 2 premiere; new time)
Fred Savage is back as the host posing questions to adult contestants, who receive support from five kids who have been asked the same questions by edgy funnyman Ricky Gervais.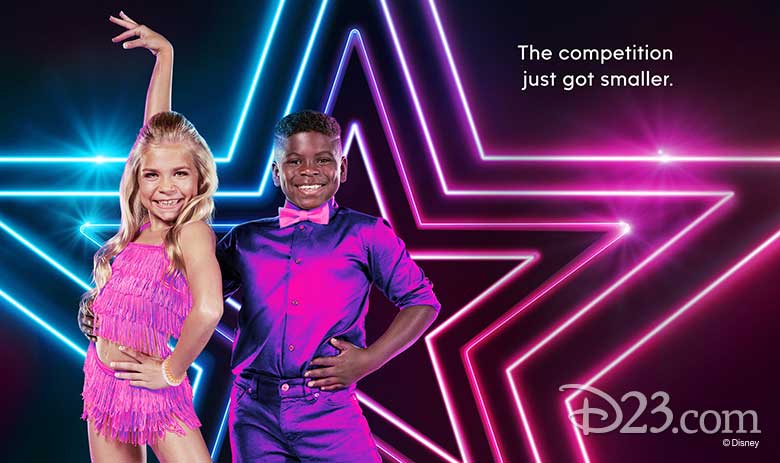 SUNDAY, OCTOBER 7
8–10 p.m. ET/PT: Dancing with the Stars: Juniors (Series premiere; two hours)
Former Malcolm in the Middle child star Frankie Muniz is all grown up and hosting this kids version of Dancing with the Stars, alongside song-and-dance sensation Jordan Fisher, who actually won Dancing with the Stars' mirrorball trophy in season 25. "Everyone knows Dancing with the Stars, but there's a huge twist with kid celebrities, as well as the kids of celebrities," Muniz tells D23. "My nieces are so excited to get to watch other kids their own age dancing. It's so fun. And just wait until you hear the things these kids say."
10­–11 p.m. ET/PT: Shark Tank (Season 10 premiere and 200th episode)
Joining the returning judging panel and fan favorites such as Alex Rodriguez and Bethenny Frankel will be three brand-new Guest Sharks, including basketball legend Charles Barkley, business titan Matt Higgins and former Shark Tank entrepreneur turned Shark, Jamie Siminoff, who went on to sell his invention, Ring, to Amazon for over a billion dollars. The series will air in its regular 9 p.m. ET/8 p.m. CT timeslot beginning the following Sunday, October 14.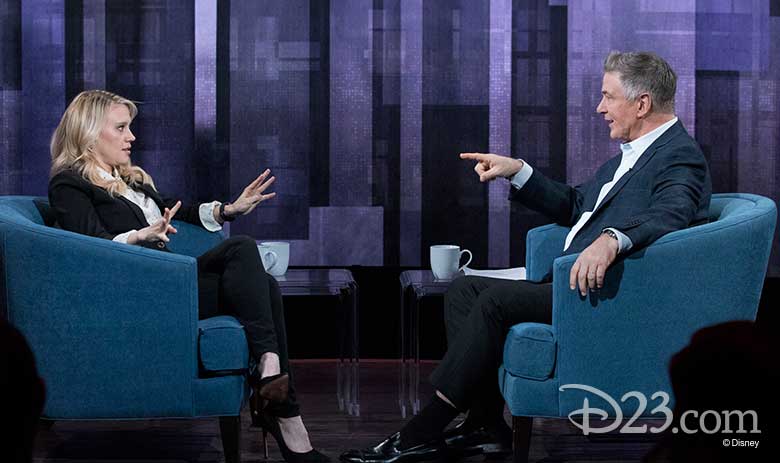 SUNDAY, OCTOBER 14
10–11 p.m. ET/PT: The Alec Baldwin Show (Series premiere)
Three-time Emmy® winner Alec Baldwin is back with more in-depth interviews with his famous friends and newsmakers after a special sneak peek aired last spring following the Academy Awards®.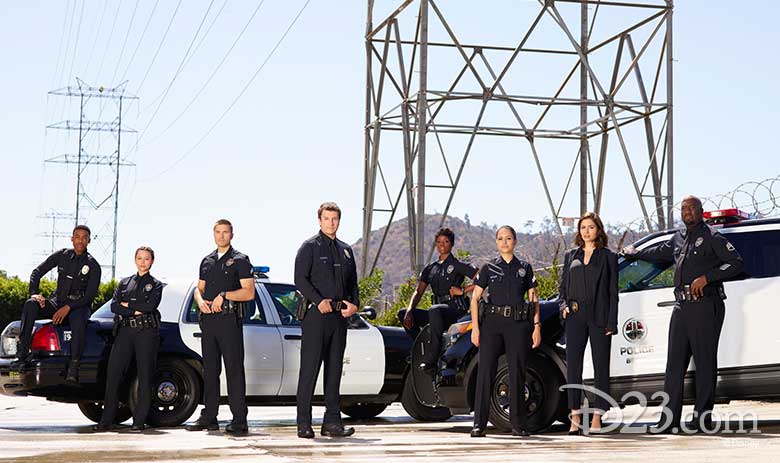 TUESDAY, OCTOBER 16
8–8:30 p.m. ET/PT: The Conners (Series premiere)
Dan (John Goodman), Jackie (Laurie Metcalf), Darlene (Sara Gilbert), Becky (Lecy Goranson), and D.J. (Michael Fishman) continue to face the daily struggles of life in Lanford—from parenthood and dating to financial pressures and aging—in The Conners, and now the beloved characters will also grapple with a sudden and unexpected turn of events. Maya Lynne Robinson joins the cast as D.J.'s wife and childhood playmate, Geena, who returns from active duty overseas in Afghanistan, to her husband and daughter, Mary (Jayden Rey).
8:30–9 p.m. ET/PT: The Kids Are Alright (Series premiere)
Like ABC's The Goldbergs, this new series is set in another decade (this time the '70s) and is inspired by the childhood of series creator Tim Doyle. The Clearys are a traditional Irish-Catholic working-class family with a household filled with eight boisterous sons, all having to share one bathroom. Yikes!
9–9:30 p.m. ET/PT: black-ish (Season 5 premiere)
Season 5 starts on a happy note, with Dre (Anthony Anderson) and Rainbow's (Tracee Ellis Ross) 20-year marriage back on track. Now they'll have to deal with Junior heading off to college, while twins Jack and Diane find some difficulty adjusting to middle school. Fans can also look forward to a special 100th episode, set to air November and sure to be full of surprises.
9:30–10 p.m. ET/PT: Splitting Up Together (Season 2 premiere)
Lindsay Price, who plays Camille, the best friend of Jenna Fischer's Lena, tells D23, "When we ended the season, (exes) Martin (Oliver Hudson) and Lena had gotten together, and now we have to figure out what to do next. And Arthur (Bobby Lee) and Camille saw Martin's ex-girlfriend buying a pregnancy test, so that has to be untangled." Uh-oh!
10–11 p.m. ET/PT: The Rookie (Series premiere)
Castle star Nathan Fillion returns to ABC as John Nolan, who signs up as the L.A. police department's oldest rookie after surviving a life-threatening incident.