By Tyler Slater
We are just a little more than one month away from the grand opening of the Shanghai Disney Resort! Today, D23 continues the ultimate countdown to June 16 with an inside look at another land created especially for Shanghai Disneyland—one that celebrates the joy of imagination and the wonders of nature: Gardens of Imagination.
Located at the center of the park, where the traditional "hub" is at Disneyland and the Magic Kingdom, Gardens of Imagination contains seven individual gardens with themes of family, friendship, and fun: Garden of the Twelve Friends, Melody Garden, Romance Garden, Woodland Garden, Garden of the Magic Feather, Fantasia Garden, and Storybook Castle Garden. Each beautiful area is filled with engaging activities, floral and woodland displays, and playful photo opportunities. At night, each of the gardens has a cascade of twinkling lights– as if Tinker Bell and her fairy friends are sprinkling enchanted pixie dust throughout the land. Charming bridges and trails form crossroads to other lands of the park, making this land a central gathering place to meet friends and family.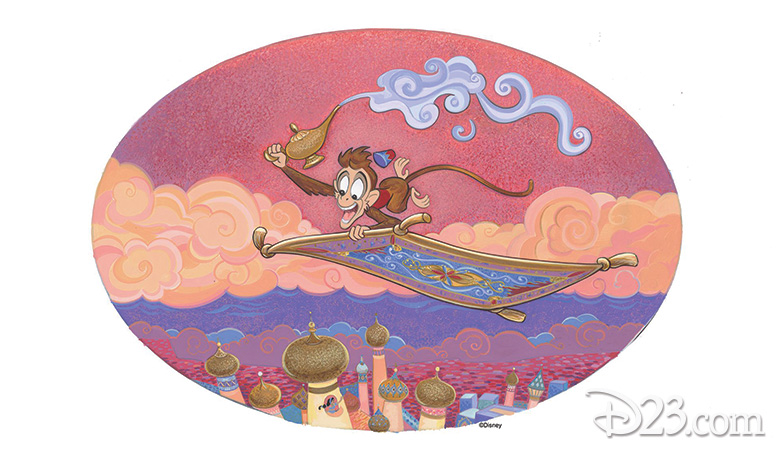 One of the most distinct destinations is the Garden of the Twelve Friends, starring Disney and Disney•Pixar characters in Chinese Zodiac style. This whimsical garden features 12 larger-than-life mosaic murals, each depicting a favorite character representative of a Chinese zodiac animal symbol.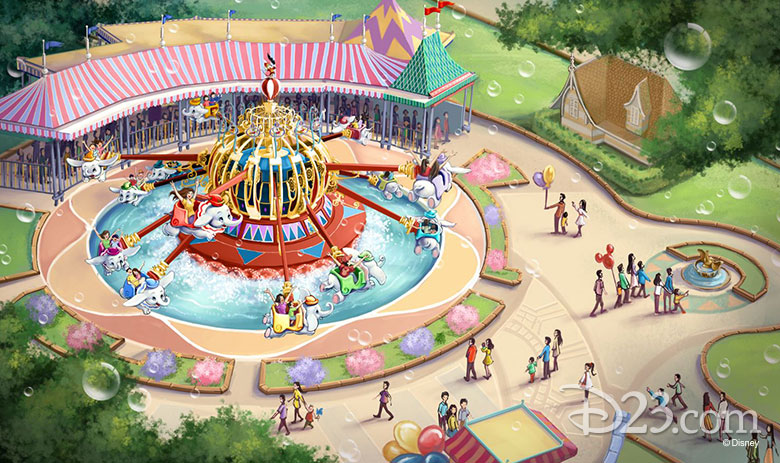 Speaking of beloved Disney characters, a circus has come to the garden, bringing Dumbo the Flying Elephant to guests at Shanghai Disneyland! Sixteen elephant vehicles carry guests through the air and offer a magical sky-high view of the theme park. Fans will be thrilled to see this classic attraction in a brand new Disney park, and for the first time ever, outside Fantasyland.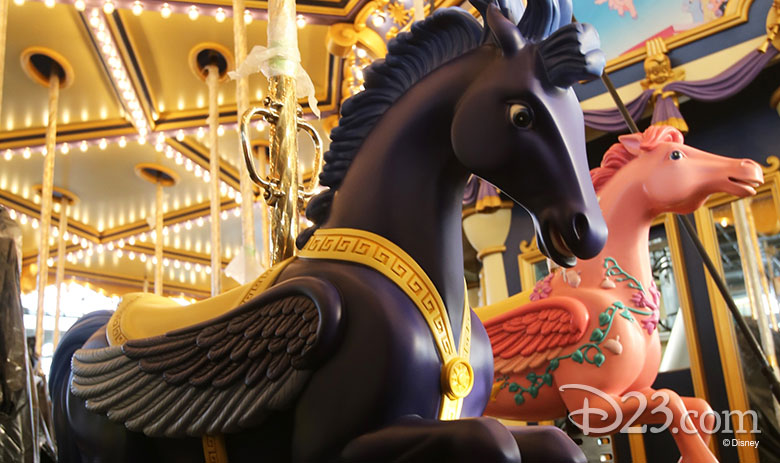 Fantasia Carousel is a fresh take on a classic attraction "plussed" for the Gardens of Imagination. Featuring characters and symphonic music from the groundbreaking Disney film Fantasia, this grand carousel features 62 magnificent flying horses and two chariots all created by Chinese artists. It is the first carousel in a Disney theme park to feature classical music and multihued, winged horses, distinctly different from traditional medieval-style horses.
The Gardens of Imagination are also the perfect place to meet Disney friends, like Mickey Mouse, who guests may greet at the end of a visit to an enchanted gallery exhibit. Super-heroes-in-training can also be on the lookout for Captain America and Spider-Man inside Marvel Universe.
Iconic Disney Princesses celebrate their songs and stories in a beautiful performance at Enchanted Storybook Castle during Golden Fairytale Fanfare. This musical stage spectacular features Snow White, Anna, Elsa, Ariel, and Merida as they welcome guests to be part of the fun, romance, joy, and adventure of "happily ever after."
Traveling along the longest parade route in a Disney park, Mickey's Storybook Express is a dazzling daytime parade that transports fantasy, romance, music, and merriment throughout several lands of Shanghai Disneyland. A line of themed "train cars," led by a whimsical locomotive, features a colorful cast of performers, as well as its own exciting musical soundtrack!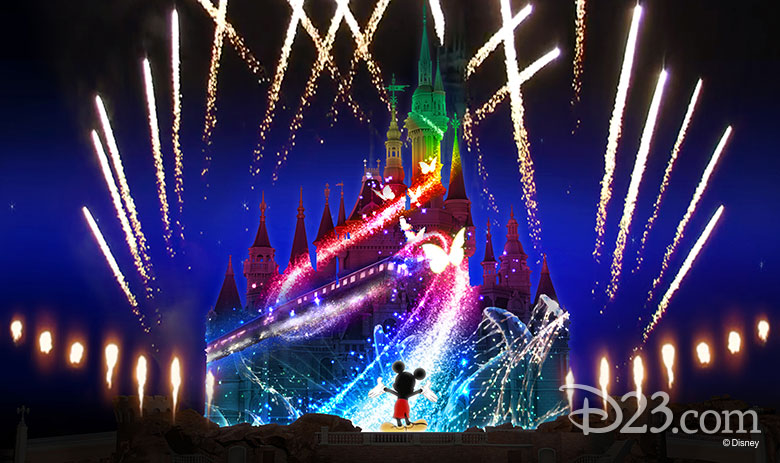 Once the sun has set, the majestic Enchanted Storybook Castle transforms with Disney magic as it lights up the night with stunning special effects during Ignite the Dream: A Nighttime Spectacular of Magic and Light! During the spectacular, Mickey Mouse shares the magic of dreams and the power of imagination by summoning breathtaking projections, lasers, fountains, and fireworks—awakening the dreamer inside every guest at Shanghai Disneyland.
Also unique to Shanghai Disneyland is the timeless Wandering Moon Teahouse. This beautifully detailed restaurant honors the restless, creative spirit of China's wandering poets, as well as the diverse and beautiful landscapes that inspired them. This teahouse recreates authentic Chinese architecture, with symbols from the mountains, ocean, desert, forest, and rivers.
With attractions, unique restaurants, character experiences and spectacular spectaculars, Gardens of Imagination is the first land inside a Disney park designed as a garden and tailored to the Chinese people's love of gardens.
Stay tuned in the upcoming weeks as D23 continues the ultimate countdown to the opening of the Shanghai Disney Resort, including an in-depth look at the 12 characters selected for the Garden of Twelve Friends!
Looking for more of the countdown? Catch up here: