By Courtney Potter
Walt Disney and television… It's a legendary partnership that began before Disneyland even opened its doors. First broadcast in 1954, Walt Disney's Disneyland was an anthology series with features themed to each of the park's first four lands. Besides teasing what Disneyland would entail, each episode might also contain a "making-of" featurette about the latest Disney animated feature, or a True-Life Adventure documentary about forest animals. The series was ultimately renamed The Wonderful World of Disney—and its aim remained true: to tell fantastic Disney stories to TV audiences around the world. In some capacity, a Walt Disney TV anthology series has delighted viewers (on several different networks) since that first episode in '54… it's the second-longest-running primetime television program ever!
The series' most recent incarnation, ABC's The Wonderful World of Disney, kicked off on September 28, 1997, with the network television premiere of Toy Story. We're celebrating its big 20th anniversary today with a look at some of this version's most memorable movie premieres. From the feature-film debut of a certain pop superstar, to the backstory behind a Disney Parks attraction, these seven TV movies continue the show's grand tradition of unforgettable entertainment.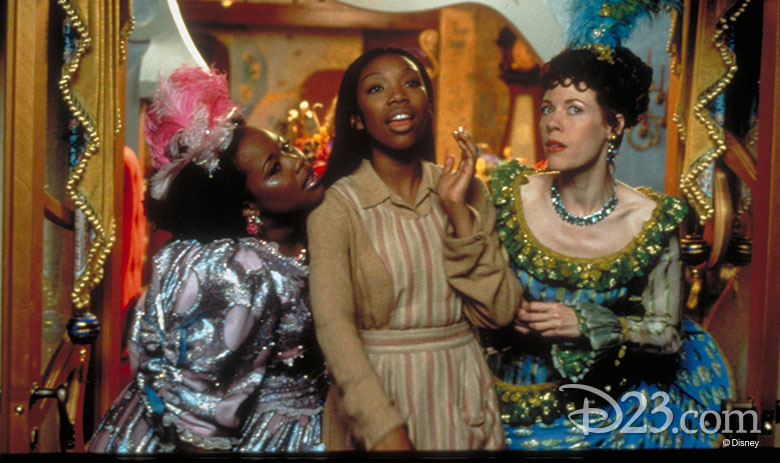 1. Rodgers & Hammerstein's Cinderella
Perhaps the "grande dame" of this incarnation of The Wonderful World of Disney, Rodgers & Hammerstein's Cinderella was a fresh take on the classic 1957 TV musical featuring Julie Andrews. Debuting on November 2, 1997 (a full 40 years later), this Cinderella starred pop chanteuse Brandy as the girl in the cinders—plus the legendary Whitney Houston as the Fairy Godmother, Whoopi Goldberg as Queen Constantina, Alias' Victor Garber as King Maximilian, Jason Alexander (Seinfeld) as the herald, and Broadway's Bernadette Peters as the wicked Stepmother.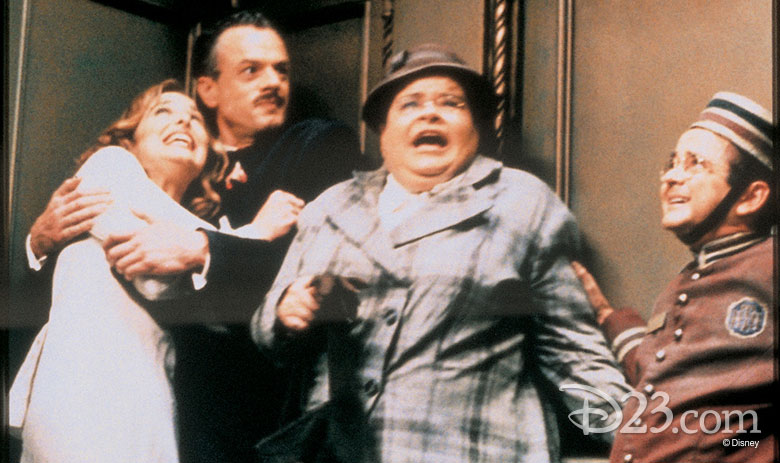 2. Tower of Terror
Originally airing on October 26, 1997, Tower of Terror stars Steve Guttenberg as Buzzy Crocker—a journalist who believes he can solve the mystery of the Hollywood Tower Hotel. Back in 1939, five glamorous guests disappeared while taking the elevator up to the hotel's swank Tip Top Club for a Halloween party. Following the bizarre incident, the hotel closed its doors—and fell into disrepair. It's up to Buzzy, his niece Anna (Kirsten Dunst), and old flame Jill Whitman (Nia Peeples) to uncover the hotel's haunted secrets. Fun fact: This movie is, quite possibly, the first to be based on a park attraction—and not the other way around…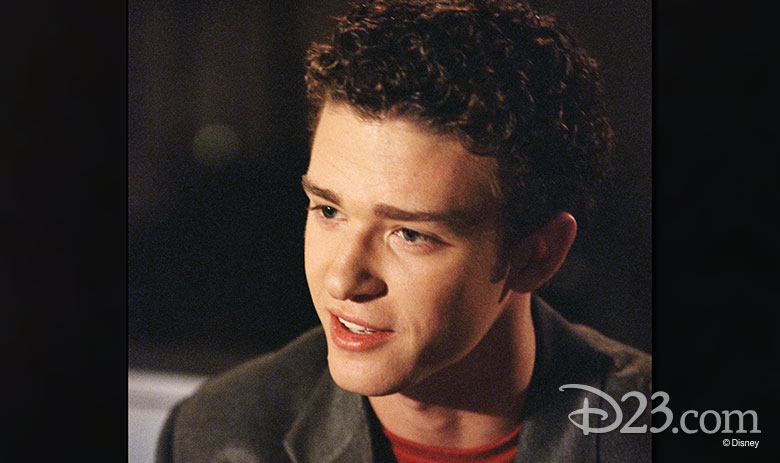 3. Model Behavior
This particular The Wonderful World of Disney TV movie is notable for several reasons—chief among them, it's the feature-film debut of one Justin Timberlake (who was smack-dab in the midst of *NSYNC mania at the time)… Premiering on March 12, 2000, Model Behavior stars Maggie Lawson as Alex and Janine—teen girls with strikingly similar features. Alex is a glasses-wearing "geek," while Janine is a successful fashion model with a domineering "momager" (Kathie Lee Gifford). The two meet and decide to trade places, turning their mutual lives upside-down. Justin co-stars as Jason Sharpe, a sweet, handsome male model who's been dating Janine but (spoiler alert!) winds up falling for Alex.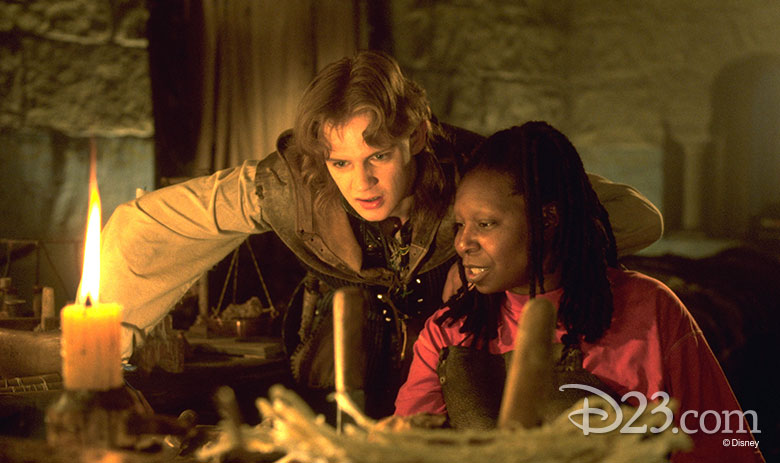 4. A Knight in Camelot
Loosely based on Mark Twain's A Connecticut Yankee in King Arthur's Court, A Knight in Camelot premiered on The Wonderful World of Disney on November 8, 1998. Whoopi Goldberg—who'd later become a Disney Legend—stars as Vivien Morgan, a computer programmer who finds herself transported back to 589 A.D. at the court of the legendary King Arthur (Michael York). Vivien uses her 20th-century know-how to convince the court she has magical powers; several rivals soon appear, however, including the mysterious Merlin (Ian Richardson). Filmed on location in England and Budapest, Hungary.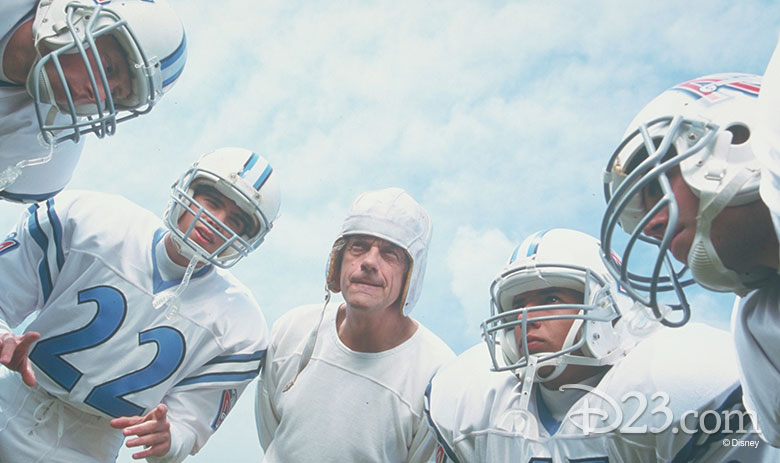 5. Angels in the Endzone
Angels in the Endzone, the sequel to Disney's 1994 live-action feature Angels in the Outfield, debuted on November 9, 1997. Christopher Lloyd returns as Al the Angel, who—this time 'round—visits the small town of Westfield to help their high school's hopeless football team. In the process, he changes the lives of two young brothers (Matthew Lawrence and David Gallegher) devastated by the recent loss of their father. The film was shot at Vancouver College in British Colombia, Canada—which meant the football field had to be re-marked. (Did you know Canadian football is played on a 110-yard-long field? You learn something new every day…)
6. Switching Goals
Mary-Kate and Ashley Olsen were something of an entertainment juggernaut once their run on ABC's Full House ended, and this TV movie (which first aired on December 12, 1999) is a good example. The twins star as sisters Sam and Emma Stanton—opposites in every way. They decide to use their unique situation to help their dad's (Eric Lutes) youth soccer team win the big championship… but, as they so often do, best-laid plans go hilariously awry. Never fear: Everyone wins in the end! The movie is also notable for an early-in-his-career appearance by Michael Cera (Arrested Development).
7. H-E Double Hockey Sticks
This is the second Matthew Lawrence film on our list—except this time, he costars with Boy Meets World's Will Friedle in a film based on an opera by Lucas Foss and Alastair Reid. Debuting on October 3, 1999, H-E Double Hockey Sticks follows underachieving devil-in-training Griffelkin (Friedle) as he's sent to the surface to earn his horns by stealing the soul of Dave Heinrich (Lawrence), a hotshot hockey player with Stanley Cup dreams. Griffelkin eventually questions his mission's objective, and angers Ms. B. (Rhea Perlman)—head of the Beelzebub Vocational Institute, where he has been studying—in the process.