By Ingrid Meilan
Just like shopping for school supplies and picking out a Halloween costume, welcoming the lineup of new TV shows and celebrating the return of familiar favorites is a treasured autumn tradition. ABC's 2017­–18 slate offers something for everyone, taking viewers everywhere from the epic adventures of Marvel's Inhumans, to the suspenseful mystery of Ten Days in the Valley, to the comforting living room of the Connor family in the reboot of the classic sitcom Roseanne.
"We've focused on some of the universal themes that unite us—exciting stories, relevant dramas and of course, lots of laughs," said ABC Entertainment President Channing Dungey in May, while unveiling the network's fall lineup at their Upfront presentation at New York City's Lincoln Center. "Our goal is to focus on the unique points of view of our show creators, but make shows that have broad appeal."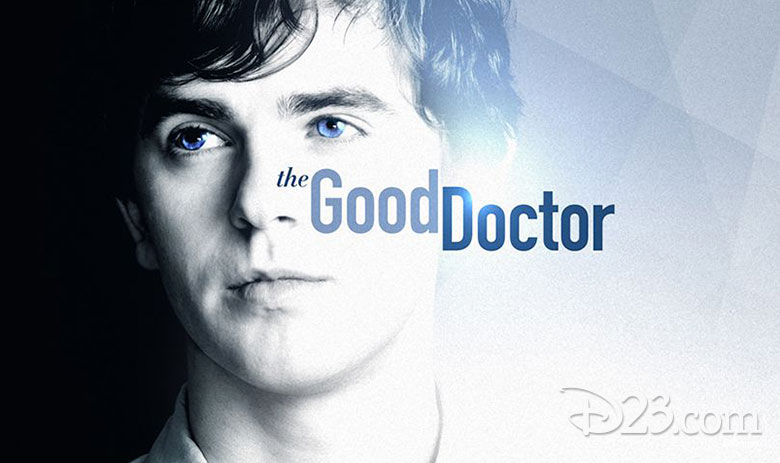 Kicking off the lineup on Monday nights (10 p.m. ET) following Dancing with the Stars' 25th season is The Good Doctor, starring Freddie Highmore as Shaun Murphy, a gifted young doctor living with autism and savant syndrome. At the TCA Summer press tour, Highmore explained that he hopes his character has a big impact on viewers and how they view people with autism. "The character was a fascinating one," he said. "What we are trying to do is moving away from perhaps the stereotypical versions of people with autism that have been shown on television and in certain movies in the past, the No. 1 thing being that they are somehow devoid of emotion, that they don't experience as broad a range of emotions as neurotypical people do and, of course, that's complete nonsense."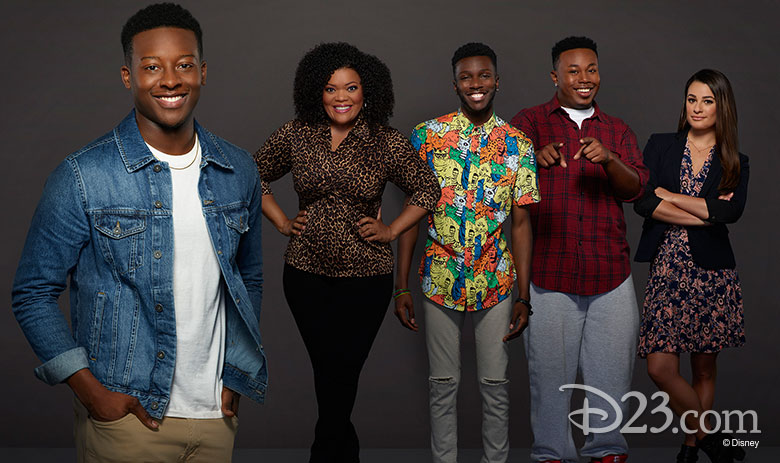 On the lighter side, new comedy The Mayor, premiering Tuesday, October 3 (9:30 p.m. ET), following hit returning sitcom black-ish (airing at a brand-new day and time), is one of the year's most anticipated series. Starring Brandon Micheal Hall as an aspiring young rapper who runs for mayor of his hometown as a publicity stunt and wins, the series follows the ups and downs of an unprepared leader who becomes devoted to helping the community that he loves. Executive produced by Tony® Award-winner Daveed Diggs, the very funny cast also includes Yvette Nicole Brown as the title character's supportive mother, and Lea Michele, who described her character by saying, "I [play] his friend from high school, who's incredibly politically savvy and comes in to help him with his newfound leadership."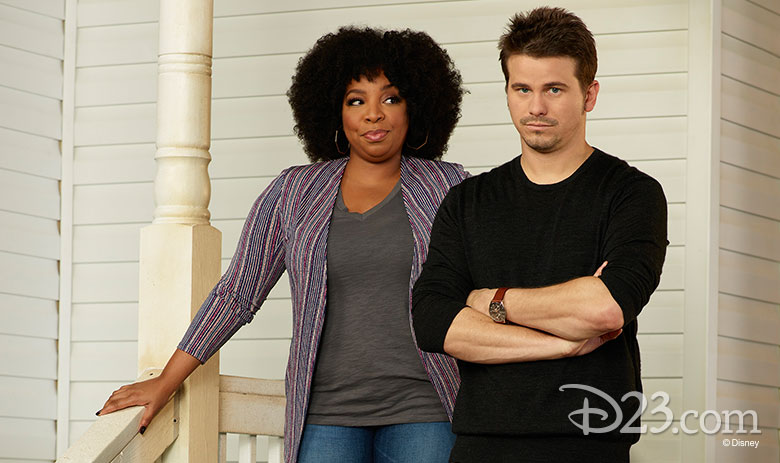 Following The Mayor on Tuesday nights comes another highly anticipated show, Kevin (Probably) Saves the World, debuting October 3 (10 p.m. ET). The dramedy follows hapless Kevin Finn (Jason Ritter), a man whose life is on a downward spiral. After he's forced to move in with his sister (JoAnna Garcia Swisher), a celestial being (Kimberly Hebert Gregory) appears to him and gives him one simple task: Save the world. Discussing the show during the TCA press tour, co-creator and co-showrunner Tara Butters explained, "We use the spiritual storytelling to tell a human story. Whether you believe in God or don't believe in God, the fact is I want to see stories about real people and what they're going through, but in a slightly highlighted way." During the same TCA presentation, Gregory emphasized that while she plays a spiritual guide for the titular character, she's not exactly playing an angel. "She has her own mission," Gregory explained. "Her purpose is really bigger than just helping Kevin do what he needs to do. She's bucked the universe, and she's sacrificed greatly [to come to Earth] because she loves humanity. Her love for humanity is so great, she's almost playing God."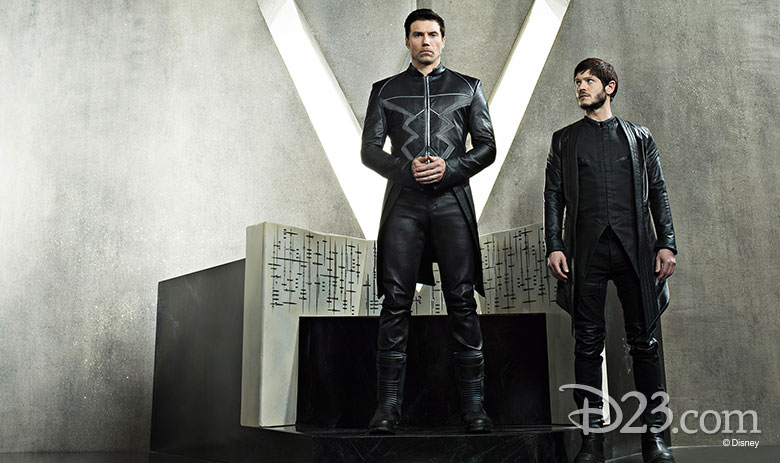 The TGIT block comes back to Thursday nights, with returning series Grey's Anatomy and How to Get Away with Murder and what will be the final season of Scandal. Friday nights will send fans into a world of fantasy with returning favorite Once Upon a Time (8 p.m. PT) and then straight to the Marvel universe with the debut of the exciting new series Marvel's Inhumans. Premiering on September 29 (9 p.m. ET), Inhumans brings the epic adventures of the Royal Family of Inhumans from the famed comic book series to life.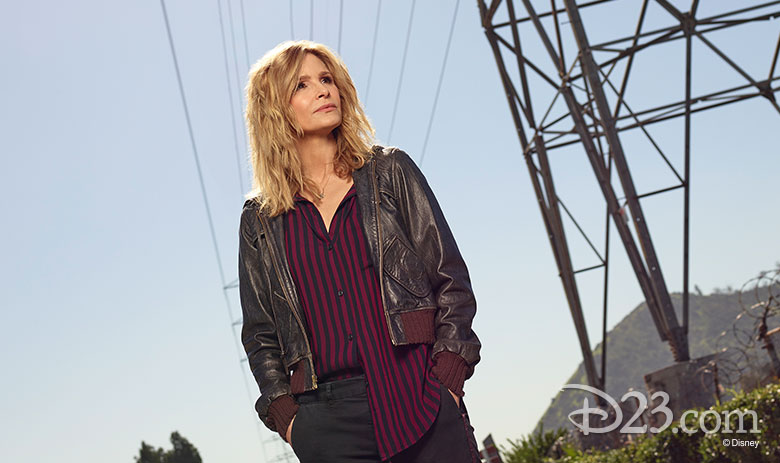 Finally, following the family-friendly block of America's Funniest Home Videos, To Tell the Truth and Shark Tank on Sunday evenings, comes suspenseful new drama Ten Days in the Valley (airing at 10 p.m. ET—after the kids have gone to bed!) Starring Golden Globe®-winner Kyra Sedgwick as a harried television producer whose world is rocked when her young daughter goes missing, the limited series promises to unravel all of its characters' deepest secrets. "I was interested in doing a show where I'm not solving a mystery; I am a mystery," Sedgwick said.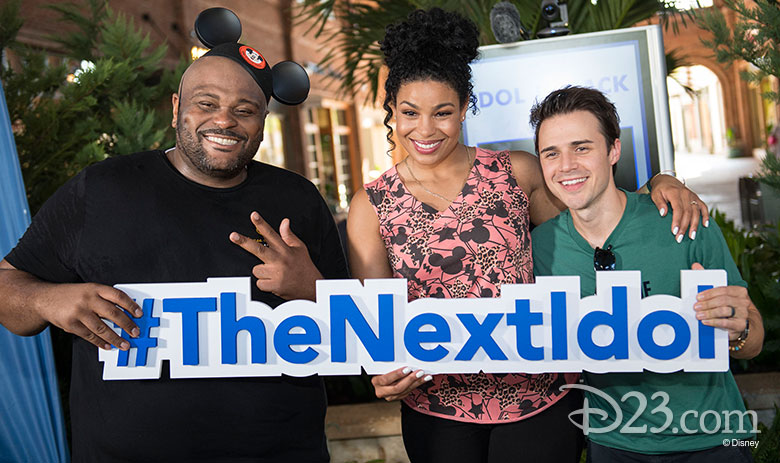 There's more to come as the 2017–18 season continues, with new titles Alex, Inc., The Crossing, For the People and Splitting Up Together, along with a few familiar ones: the beloved 1990s sitcom Roseanne, which returns for an eight-episode reboot starring the original cast, as well as American Idol, hosted again by Ryan Seacrest, with pop icon Katy Perry anchoring the judges' table.
So set your DVR—whether you're into adventure, fantasy, comedy, mystery, or drama, the 2017 ABC fall lineup includes something you'll love.