By Jocelyn Buhlman
The Lunar New Year begins on Saturday, January 28, and we're crowing with delight about celebrating the Year of the Rooster. We've rounded up some of our favorite feathered friends from animated classics to help us celebrate.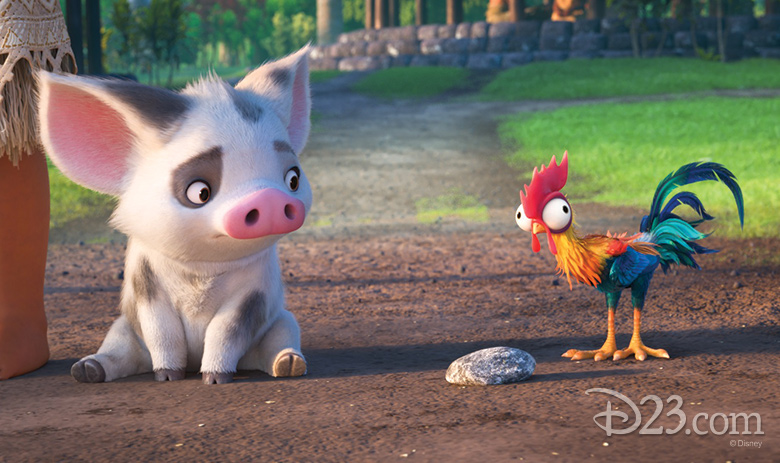 1. Heihei (Moana, 2016)
He doesn't say much and would rather snack on rocks than actual food, but there's no telling how far Moana's rooster sidekick, Heihei, will go when he stumbles into an adventure!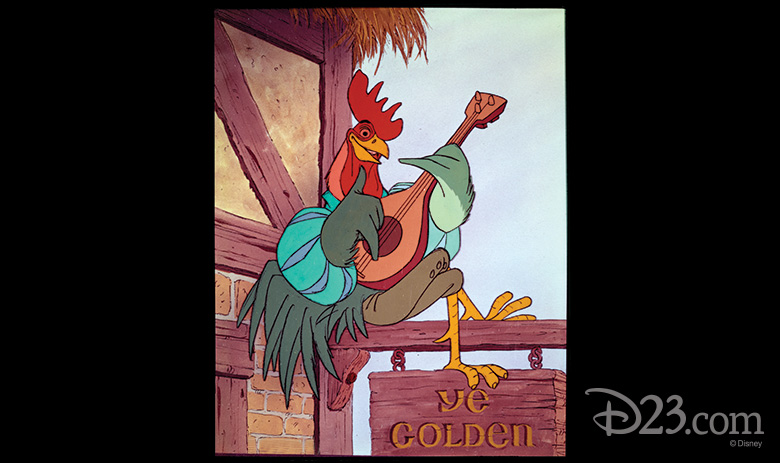 2.Allan-a-Dale (Robin Hood, 1973)
Serving as the narrator to the charming tale of Robin Hood, Allan-a-Dale is the wandering minstrel whose musical musing we love to hear. Oo-De-Lally!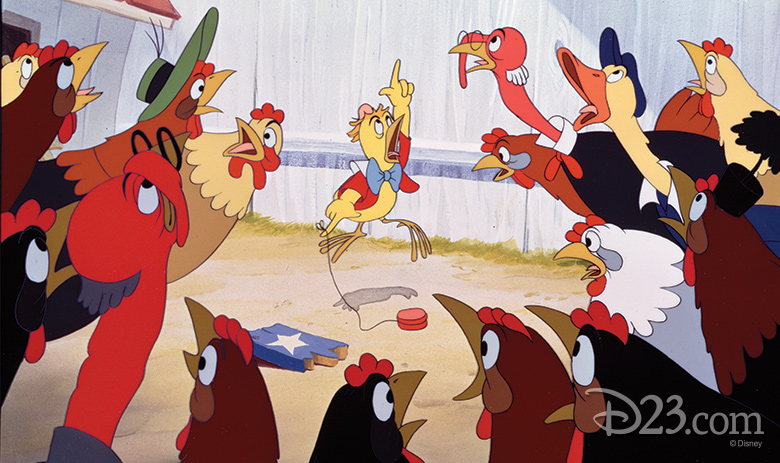 3. Chicken Little (Chicken Little, 1943)
Disney's original Chicken Little was a childlike chicken in a roost ruled by the influential Cocky Locky in a Disney animated short with themes relating to the political atmosphere of World War II.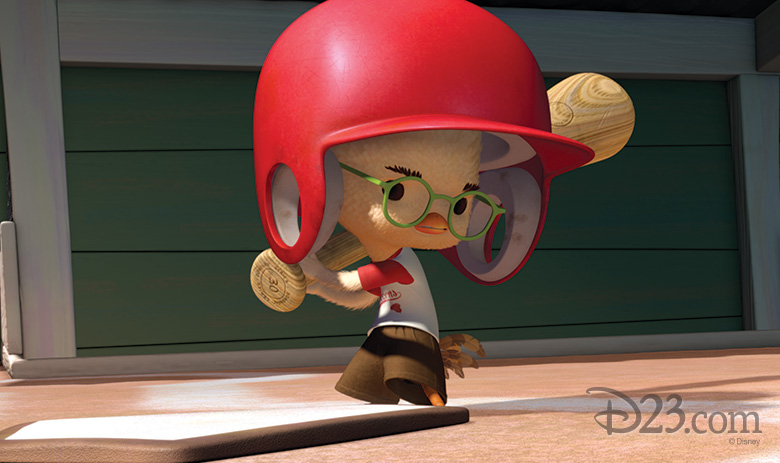 4. Chicken Little (Chicken Little, 2005)
This version of the tale of Chicken Little features Ace "Chicken Little" Cluck as a social outcast who isn't afraid to speak the truth even when everyone else thinks he's crazy for claiming that the sky is falling.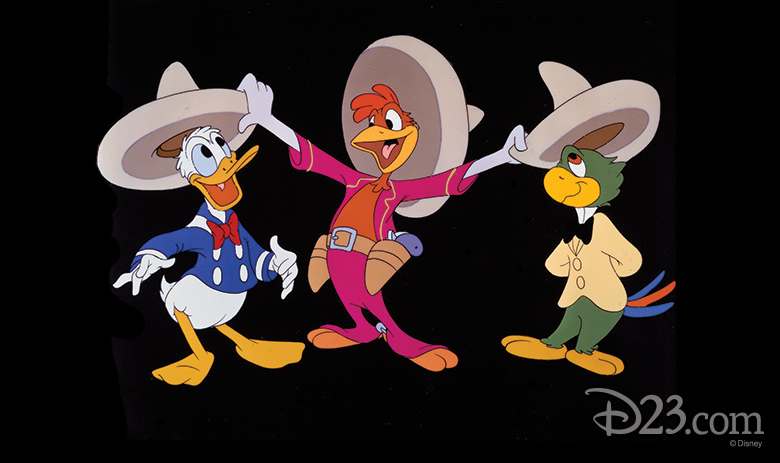 5. Panchito (The Three Caballeros, 1944)
This fun-loving rooster is one-third of the Three Caballeros and known for playing practical jokes with his friend José Carioca and an unsuspecting Donald Duck.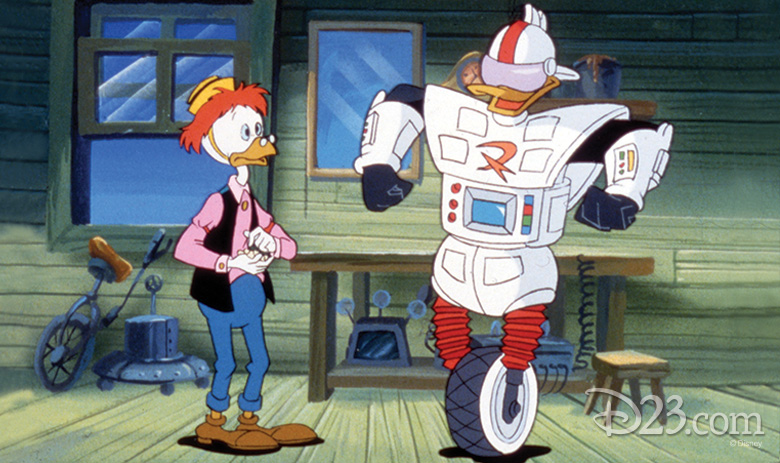 6. Gyro Gearloose (DuckTales, 1987)
This daring inventor first appeared in comics in the 1950s but is best known for creating gizmos and gadgets in Duckburg on the beloved TV series DuckTales.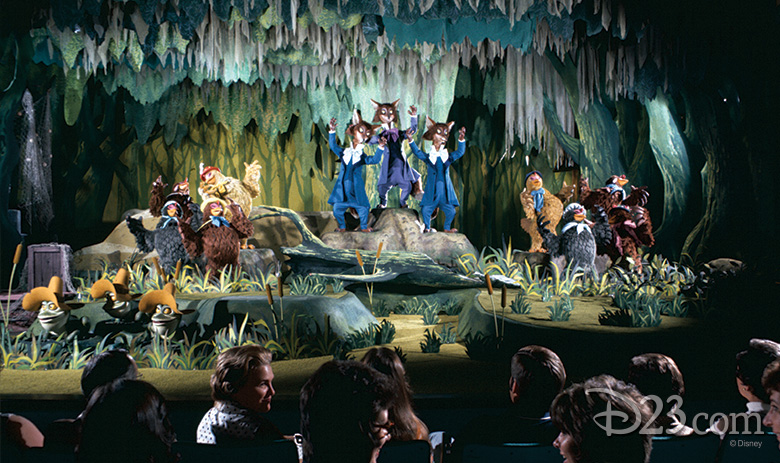 7. America Sings' Roosters and Hens (America Sings, 1974 Splash Mountain, 1989)
If you're ready to have a rockin' good time celebrating a history of Americana music, we have some fine, feathered friends for you. Performing songs like "Down by the Riverside" and "Hound Dog," these roosters and chickens rocked the stage in the classic Disneyland attraction America Sings, although nowadays you're more likely to find them having a Zip-A-Dee-Doo-Dah day on Splash Mountain.