By Jocelyn Buhlman
Halloween is the time of year when you can tap into your Disney side and pretend to be some of your favorite characters for a night. But amidst the hustle and bustle of daily life, sometimes there just isn't time to make your own princess ball gown or superhero armor. D23 may not be a fairy godmother who can make your costume magically appear, but we can point you in the direction of a different trove of wonders untold: your closet! Below are 13 magical, silly, or just plain scary Halloween costume ideas that you can make with items you can find in your own closet!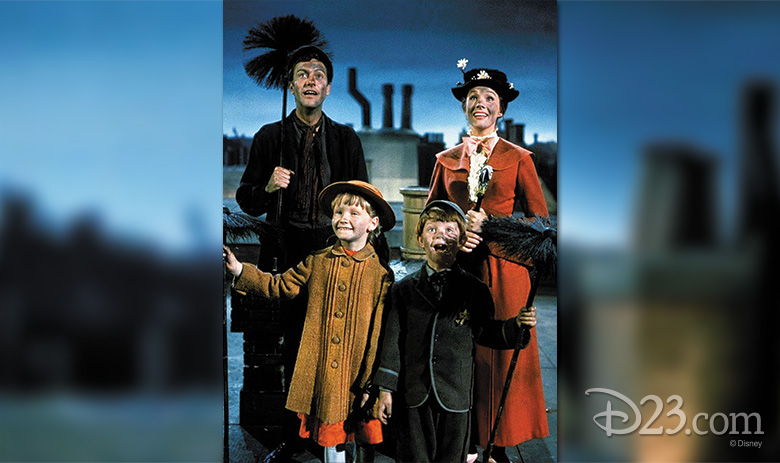 Bert and Mary Poppins (Mary Poppins)
If you want your Halloween to be a Jolly Holiday, grab a friend and get ready to make your trick or treating practically perfect!
For Bert, find a black jacket, a red scarf, and a black hat, and you're ready to sweep the chimneys of London.
For Mary, put on a coat, your most proper bow tie, and stick some flowers in your hat.
To complete the costumes, use makeup to make your faces look sooty so everyone knows you've been stepping in time across the rooftops!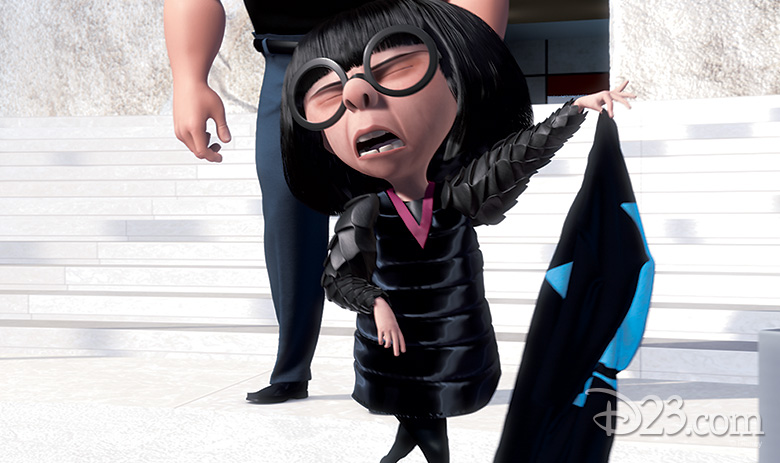 Edna Mode (The Incredibles)
Last-minute doesn't mean your costume can't be fashion-forward! Channel your inner fashion super star by dressing like The Incredibles' fashionista of the superhero world, Edna Mode. All you need is your most stylish black dress, a pink necklace or tie, big glasses, and a sassy attitude.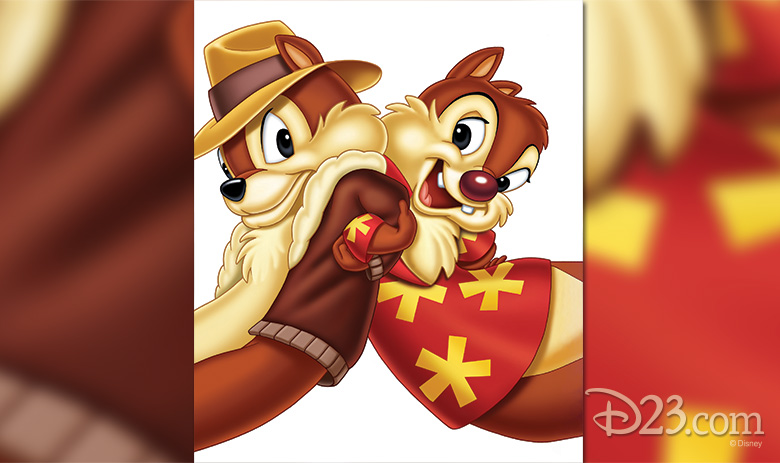 Chip 'n' Dale (Chip 'n' Dale Rescue Rangers)
If you're looking for costumes for heroes who are a bit smaller, you can always call on Chip 'n' Dale Rescue Rangers! Revisit your favorite cartoon show by grabbing a friend and your sense of adventure.
For Chip, put on a fedora and a leather jacket.
All Dale needs is his signature Hawaiian shirt to solve crimes.
If you're really wanting to get into character, use some face paint to give Chip a black nose and Dale a red one, and you're ready to save the day!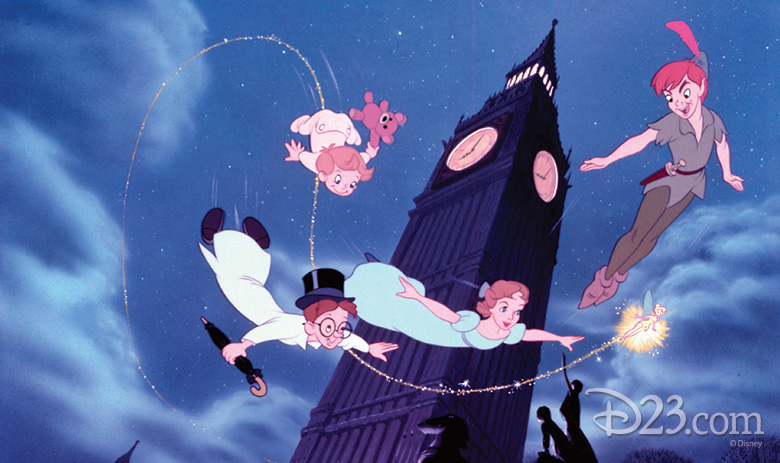 Wendy, John, and Michael Darling (Peter Pan)
Some days you and your friends just don't feel like getting dressed up and would rather stay in your pajamas. If that's the case, then the Darling children are the perfect costumes for you!
If you want to dress like Wendy, wear your prettiest nightgown and a big, blue bow in your hair.
John makes his white nightshirt more dapper with a top hat—and don't forget to wear some round glasses!
If you want a cuddly friend to come along on your Halloween adventures, pair your pajamas with a cute teddy bear, and you are ready to be Michael.
Of course, no costume interpretation of the Darling children is complete without a little faith, trust, and pixie dust!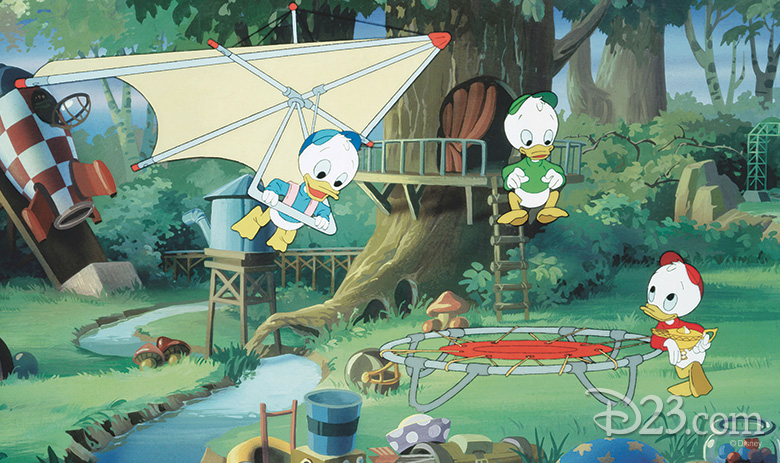 Huey, Dewey, and Louie (DuckTales)
Are you so excited for the new DuckTales cartoon that you just can't wait until it premieres in 2017? Then grab two more friends and let Halloween be your own DuckTales adventure!
All you need are matching baseball caps and T-shirts: For Huey, wear red; for Dewey, choose blue; and for Louie, dress yourself in green. Together the three of you can bother Donald Duck or stop the Beagle Boys' mischief! Woo-oo!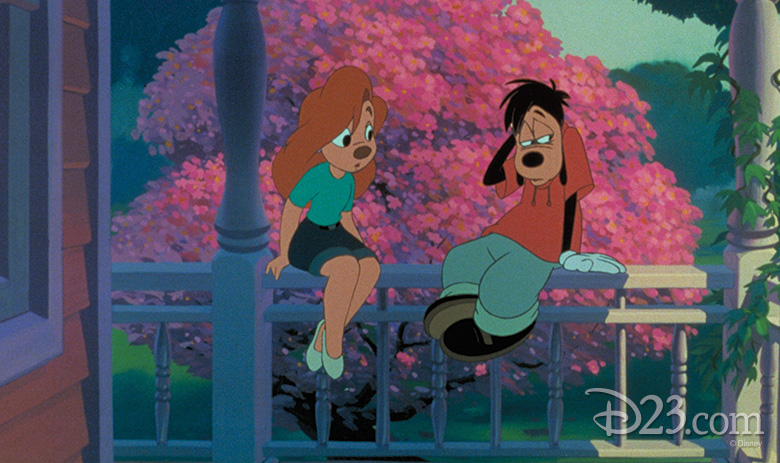 Roxanne and Max (A Goofy Movie)
This Halloween, why not take the opportunity to be the cartoon couple that everyone wishes they could be? Roxanne and Max have a timeless, easy-to-copy style that can make a quick couple's Halloween costume that's as classic as A Goofy Movie.
To imitate Roxanne's fun fashion sense, put on a teal shirt and some high-waisted shorts—and don't forget to draw her beauty mark on your cheek!
For Max's teenage style, pull on a red shirt or sweatshirt and some baggy jeans.
Whether you're out to collect candy or staying in to watch a Powerline concert on TV, your costume will be certain to stand out from the crowd!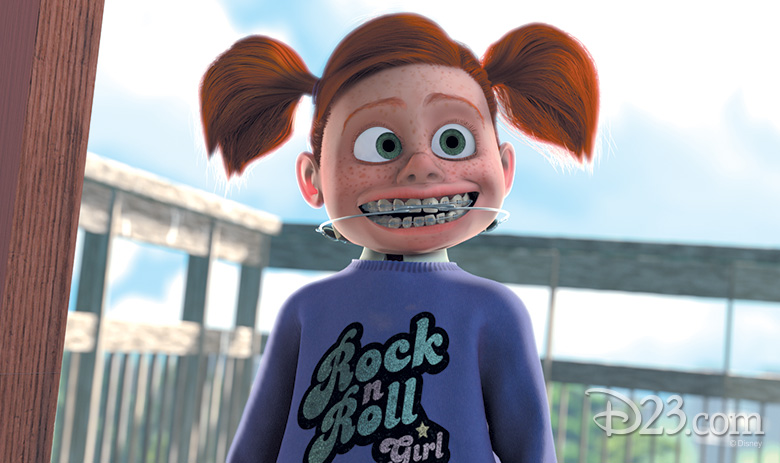 Darla (Finding Nemo)
Don't have enough time for a complex costume but still want to be scary? Become the face that fish fear by putting on a purple sweater or sweatshirt, a black skirt, and white tights. But please don't actually bother any fish—we all want Nemo to have just as much fun on Halloween as you!
Kim Possible (Kim Possible)
Short on time but still want your costume to be so not the drama? Maybe it's time to channel your favorite basic, average girl who's here to save the world—Kim Possible! Save the world in style by wearing a black crop top and khaki pants, and all Halloween people will be asking you, "What's the sitch?"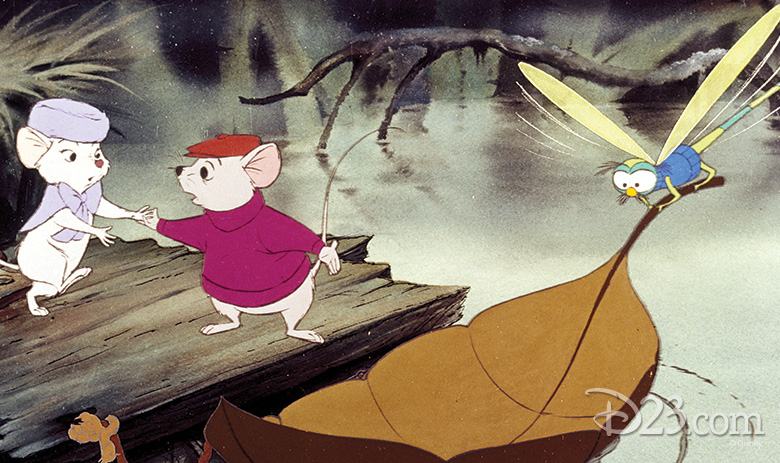 Bernard and Miss Bianca (The Rescuers)
If you want to dress up like some smaller-scale heroes, it's time to transform into one of everyone's favorite mice from the Rescue Aid Society!
To dress as Bernard, all you need is a cozy, red sweater and a red hat.
If you're feeling more glamorous, channel Miss Bianca with a purple scarf and matching purple, fuzzy hat.
Together you can rescue poor little Penny from the horrible Madame Medusa—or you can rescue candy as you trick-or-treat!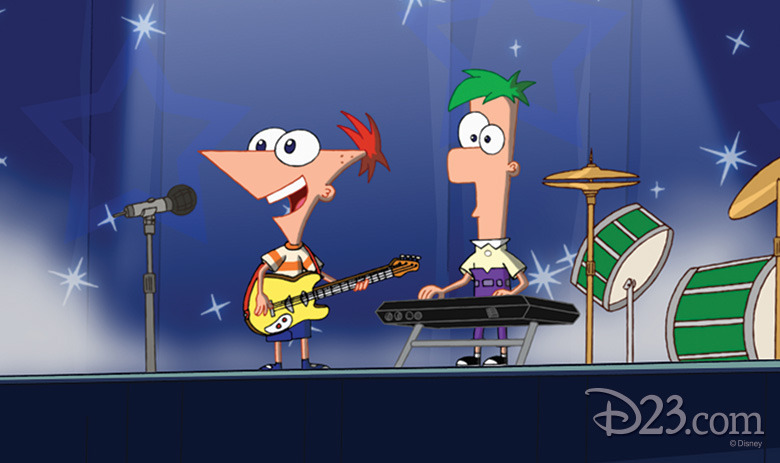 Phineas and Ferb (Phineas and Ferb)
Is Halloween making you sit around and wonder, "What are we going to do today?" If that's the case, then maybe these inventive stepbrothers are the costume inspiration for you!
If you want to dress like the mastermind behind so much summer fun, grab an orange-and-white striped shirt and some shorts, and your transformation into Phineas will be complete!
More of the silent, "get it done" type? Pull up your purple pants and button up a polo shirt to become Ferb (green hair is optional).
With such an easy costume, you know you and your friends are going to have a great day!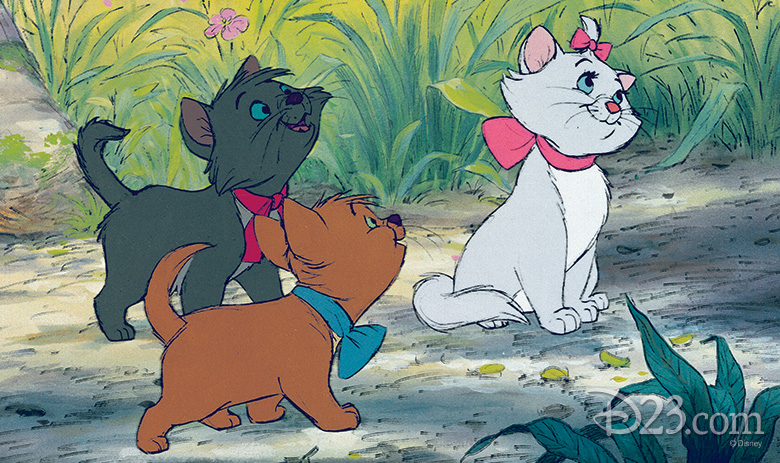 Marie, Berlioz, and Toulouse (The Aristocats)
Everybody wants to be cat, so to become the only cats who know where it's at, grab two of your friends and some bow ties to dress as the lovable siblings from The Aristocats.
For Marie, you need two pink bows: one for your head, and one to go around your neck, so everyone knows that you're a lady—and ladies don't start fights (they finish them).
If you want to "practice your biting and clawing" like Berlioz, wear a red bow tie or tie a red ribbon around your neck.
To be Toulouse—the feistiest of the kittens—put on a blue bow tie or ribbon, and maybe your dreams of meeting a "tough alley cat" will come true!
With this easy costume, you're sure to look purrfect, but before you go out, don't forget to practice your scales and arpeggios!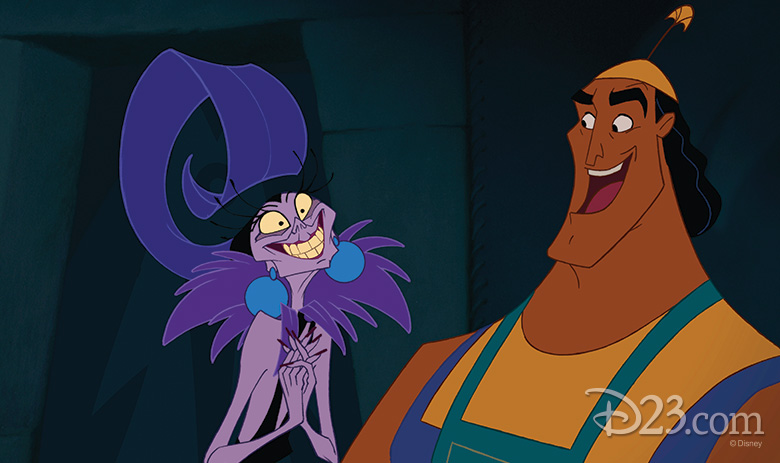 Yzma and Kronk (The Emperor's New Groove)
Are the costumes on this list not villainous enough for you? Well, maybe it's time to become scary beyond all reason and channel your inner Yzma (and her less scary sidekick, Kronk) with this easy Halloween costume. Dress like you're headed to the secret lab and put on some lab coats, black gloves, and dark sunglasses, but remember to pull the right lever when you head in!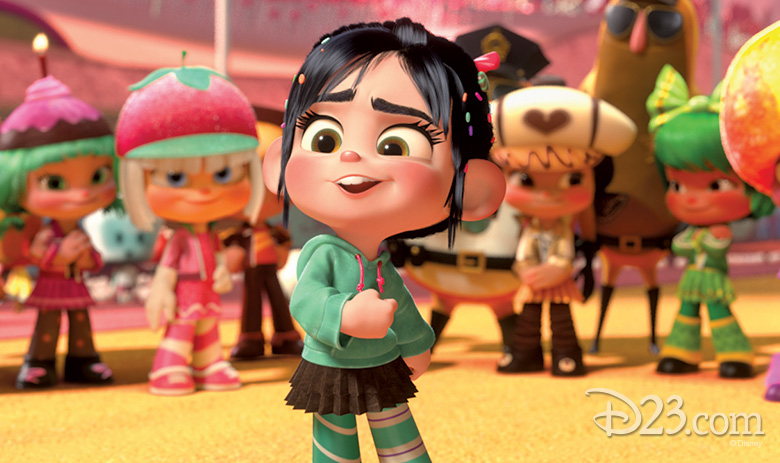 Vanellope von Schweetz (Wreck-It Ralph)
If Halloween is all about the candy for you, then you should try being the princess (or president) of Sugar Rush by dressing as Vanellope von Schweetz! Put on a green sweatshirt and dark skirt, and pull your hair back into a ponytail with Vanellope's signature red scrunchie (although yours doesn't have to be made from licorice). If you want to go the extra mile in letting everyone see your sugary side, decorate your hair with fun clips—or even real candy!—to complete Vanellope's sweet sense of style.