By Greg Ehrbar
When the Walt Disney Archives restored Walt's office at the Walt Disney Studios earlier this year, they placed every available item just as Walt left it 1966 (thanks to Dave Smith's meticulous documentation). In his private office, on a shelf to what would be Walt's right, is a selection of vinyl LP records, including these: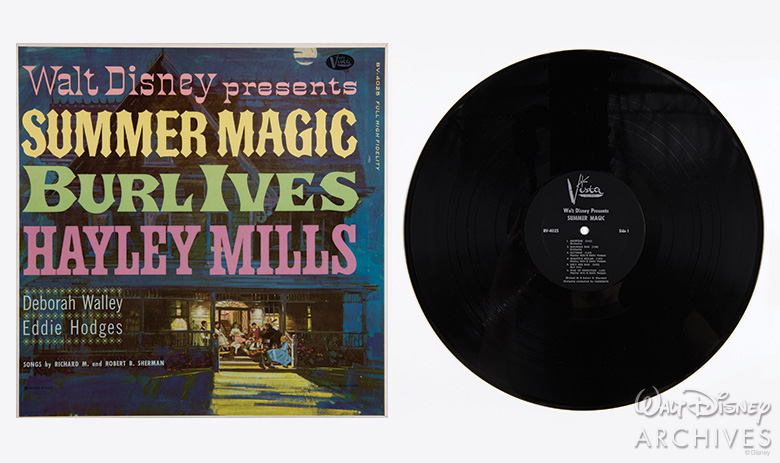 Summer Magic* (Buena Vista STER-4028, 1963)
It's no surprise to find an album from Walt's own Buena Vista Records record company—with music by Richard M. Sherman and Robert B. Sherman. With a few more songs than 1961's The Parent Trap, Summer Magic was another step toward the full-scale musical form of Mary Poppins.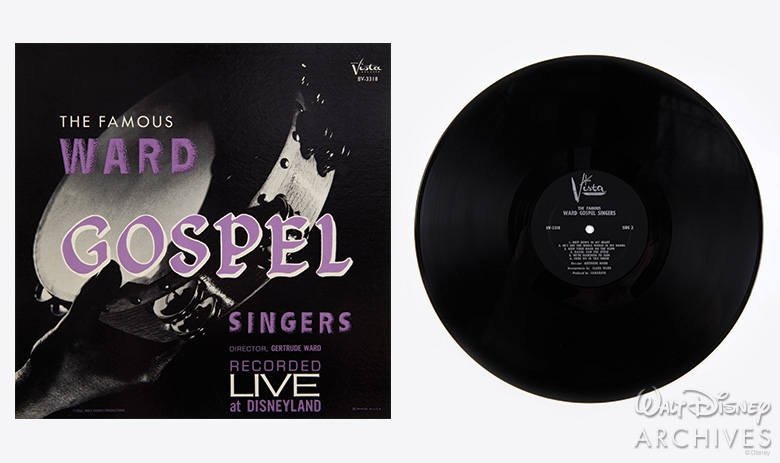 The Famous Ward Gospel Singers* (Buena Vista BV-3318, 1963)
In the book The Gospel Sound, historian Anthony Heilbut stated, "The Ward Singers have to be counted as the most influential Gospel group." Recorded at Disneyland park, this is one of the earliest live albums recorded by the label.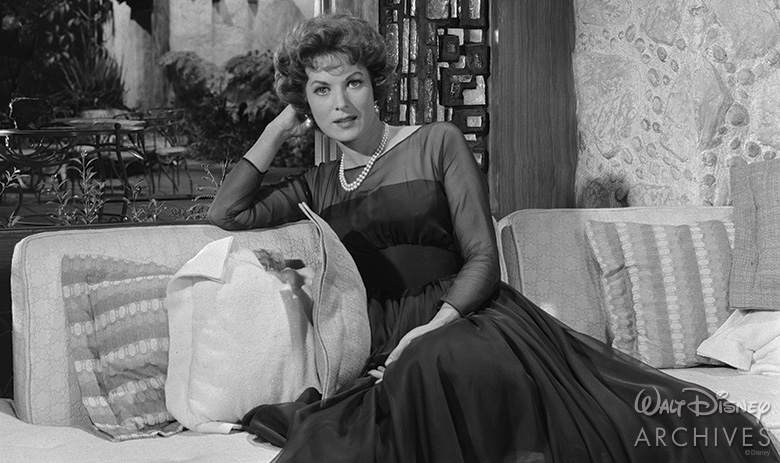 Love Letters from Maureen O'Hara* (RCA Victor LPM-1953, 1958)
She hummed the Sherman classic "For Now, For Always" in The Parent Trap, but if you heard the complete version on Tutti Camarata's album of that score, you know that Ms. O'Hara's talent and beauty were vocal, as well as visual. She also recorded the Broadway Cast LP of Christine for RCA Victor.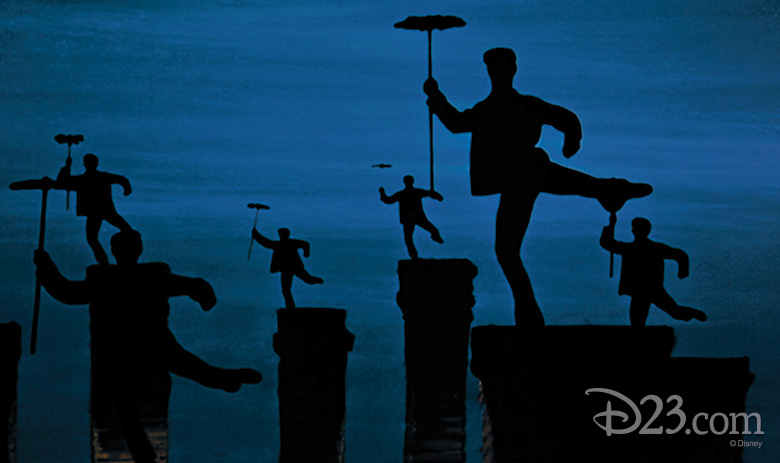 My Favorite Songs from Mary Poppins—Ray Walston (Vee-Jay VJ-11110, 1965)
Mary Poppins—Lawrence Welk (Hamilton 152, 1965)
Music from Mary Poppins*—Ray Conniff (Columbia CS- 9166, 1965)
Disneyland-Vista Records president Jimmy Johnson may have brought these albums to Walt's attention, as he aggressively sought out "cover versions" like these to maximize music publishing profits. In addition to Ray Walston (of TV's My Favorite Martian), numerous stars recorded Mary Poppins tunes, including Mary Martin, whom Walt considered for the title role. An LP of Duke Ellington's version (Reprise, 1965) was located in Walt's secretarial office.
More Hit TV Themes—Nelson Riddle (Capitol T-1869, 1962)
The Rogues: Music from the TV Series—Nelson Riddle (RCA Victor LPM-2976, 1964)
We may never know whether Walt listened to these albums by Nelson Riddle (arranger/composer for Frank Sinatra, Judy Garland, Ella Fitzgerald, and many others) to consider him for film or TV work, if Mr. Riddle was a friend, or Walt just liked the music.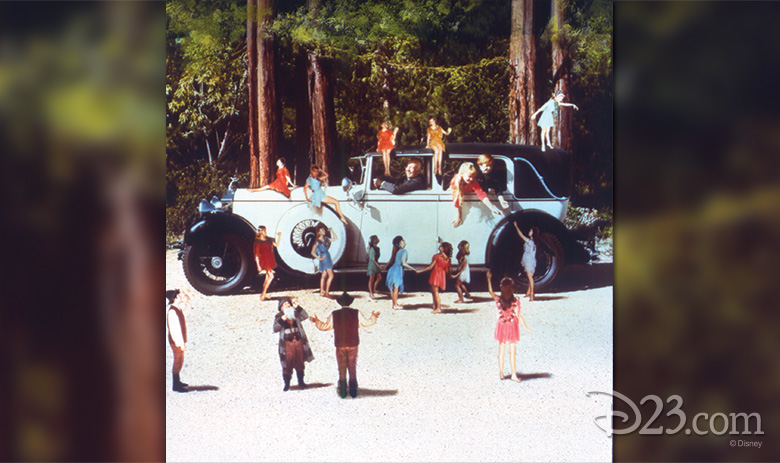 Mama Sang a Song—Walter Brennan (Liberty LRP-3266, labeled WDP Record)
This Oscar® winner played dual roles in one of Walt's last films, The Gnome-Mobile. He recorded several albums in which he narrated and "talk/sang" songs and verse—similar to the way he performed the Sherman song, "Drummin', Drummin', Drummin'" in 1968's The One and Only, Genuine, Original Family Band.
Other LP's on Walt's shelf include: Duchin Plays Cole Porter (RCA Columbia 36541); Paris: Its Sounds and People (Capitol T-10142); and The Benny Goodman Show (private pressing, BGTV-1), which was the soundtrack of a Disneyland-based TV special. Walt stored other records in drawers and boxes. One of these was a 1944 Decca album of music from Victor Herbert's Babes in Toyland (with The Red Mill)*, starring Kenny Baker (The Jack Benny Program), possibly reviewed by Walt during the planning stages of his own 1961 version of the musical).
In a cabinet near the records is Walt's record player. What did Walt have on the turntable? "Blue Rain" by Glenn Miller.* (RCA Victor 20-1536-A, 1939).
Want to experience Walt's playlist for yourself? The above records marked with an asterisk (*) are still available as digital purchases. Pre-owned copies of the others pop up every so often in record stores and online.
To learn more about treasures from the office of Walt Disney, visit D23.com/OfficeofWaltDisney.