By The D23 Team
Pixar Animation Studios has taken us to infinity and beyond since Disney+ launched in November 2019. Since then, subscribers have had unfettered access to their favorite Disney and Pixar titles, all in one place—including record-breaking box office smashes like Toy Story 4; original short-form content such as Forky Asks a Question; the recent documentary series Inside Pixar; two-time Oscar®-winner Soul; and the forthcoming animated series Monsters At Work.
For the uninitiated, Disney+ offers ad-free programming and adds original feature-length films, documentaries, live-action, and animated series, and short-form content in its library; here's a glimpse at both current and upcoming Pixar content available to Disney+ subscribers: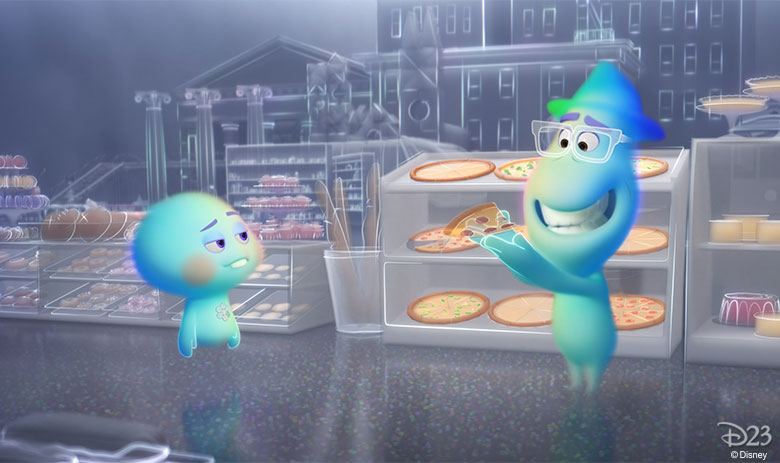 Soul
This newly minted Oscar-winning animated feature follows Joe Gardner (voice of Jamie Foxx), a middle school band teacher who dreams of being a professional jazz musician. But soon after he gets his big break, a tragic misstep sends Joe to The Great Before—the place where souls get their interests, personalities, and quirks. Aided by a wise-cracking, centuries-old soul named 22 (voice of Tina Fey), Joe must find a way back to Earth in order to fulfill his lifelong dream.
22 vs. Earth
Speaking of 22, that quirky soul is at the center of Pixar Animation Studios' latest short, 22 vs. Earth—now streaming on Disney+. Set before the events of Soul, the short follows 22 as she defies the rules of The Great Before and refuses to go to Earth, enlisting five new souls to join her rebellion. But when the new souls' activities lead to unexpected results, 22 discovers her subversive scheme might have unearthed a surprising revelation about the meaning of life…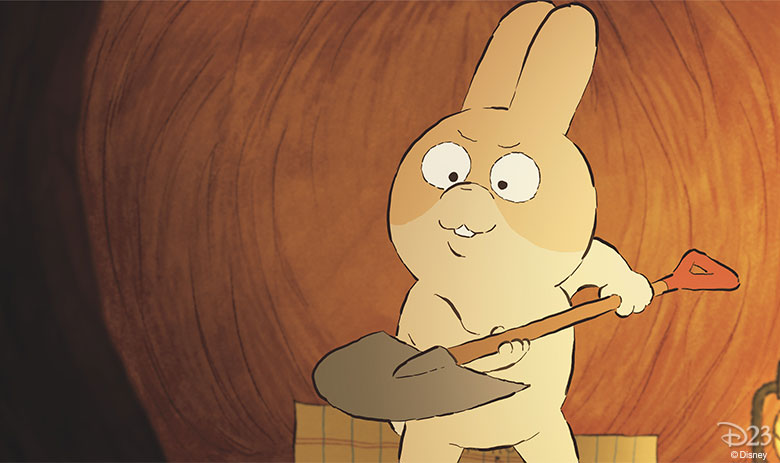 SparkShorts
Disney+ is the exclusive home of SparkShorts, the Pixar Animation Studios short film series spotlighting new voices and exploring new storytelling techniques. One of the more recent SparkShorts Disney+ has debuted is the Academy Award®-nominated Burrow, in which a young rabbit embarks on a journey to dig the burrow of her dreams, despite having no idea what she's doing. Also look for Float, where a father discovers that his son is different from other kids in the most unusual way. Among the other titles available are Purl, Smash and Grab, and Kitbull.
Inside Pixar
Disney+'s Inside Pixar is a 15-episode documentary series uncovering the personal and cinematic stories to reveal the people, artistry, and culture of Pixar Animation Studios. Look for episodes following Soul co-director and screenwriter Kemp Powers; Onward director Dan Scanlon; and Pixar Animation Studios facilities director Patty Bonfilio.
Forky Asks a Question
Forky (voice of Tony Hale), a crafts project created from trash in Toy Story 4, has important questions about how the world works, such as: What is love? What is time? What is cheese?" Watch him explore these mysteries and more in a series of 10 shorts.
Lamp Life
This all-new animated short film centers on Bo Peep (voice of Annie Potts) and finally answers the questions regarding why she was M.I.A. during the events of Toy Story 3.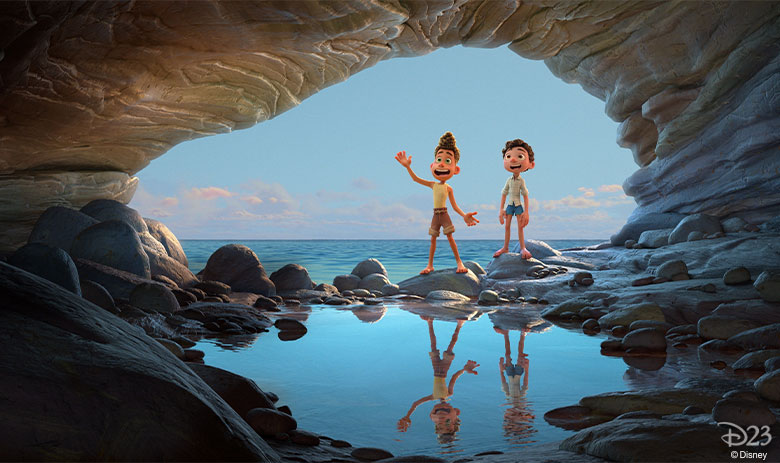 Luca
Debuting June 18 on Disney+, Disney and Pixar's Luca is a fin-tastic coming-of-age story that follows the adventures of teenage sea monsters Luca Paguro (voice of Jacob Tremblay) and Alberto Scorfano (voice of Jack Dylan Grazer) over the course of one life-changing summer on the Italian Riviera. Though their friendship may seem somewhat unlikely at first, Luca and Alberto's instant bond runs as deep as the waters they call home.
Whereas Luca is careful and logical, Alberto is adventurous and outgoing. It doesn't take long before Alberto rubs off on Luca, convincing him to swim above the water's surface for the first time. With a newfound bravado, Luca sets foot—er, fin—on land, where he soon discovers he has the magical ability to transform into a human. Riveted by this revelation, Luca finds himself spending more and more time broaching the surface to plan the "perfect" summer with Alberto—one filled with delicious food and endless scooter rides.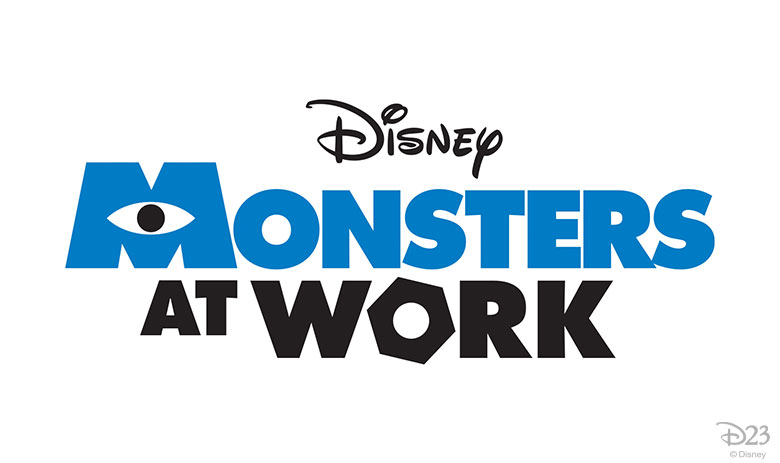 Monsters At Work
Premiering on Friday, July 2, exclusively on Disney+, this brand-new animated series from Disney Television Animation picks up the day after the Monsters, Incorporated power plant started harvesting the laughter of children in order to fuel the city of Monstropolis—thanks to Mike and Sulley's discovery that laughter generates 10 times more energy than screams. Tylor Tuskmon (voice of Ben Feldman), an eager and talented Monsters University graduate, always dreamed of becoming a Scarer… until he lands a job at Monsters, Incorporated and discovers that scares are out and laughs are in! After being temporarily reassigned to the Monsters, Inc. Facilities Team (MIFT), Tylor must work alongside a misfit bunch of mechanics as he looks toward becoming a Jokester.
Returning cast members include Disney Legends Billy Crystal (Mike Wazowski) and John Goodman (James P. "Sulley" Sullivan)—alongside John Ratzenberger (as Yeti, and Tylor's dad, Bernard), Bob Peterson (voicing Roze, the twin sister of his original Monsters, Inc. character Roz), Bonnie Hunt (Ms. Flint), and Jennifer Tilly (Celia Mae). Joining them are Feldman; Aisha Tyler as Tylor's mom, Millie; Mindy Kaling as fellow MIFT member Val Little; Henry Winkler as scatterbrained boss Fritz; Lucas Neff as Duncan, an opportunistic plumber; Alanna Ubach as officious rule follower Cutter; and Stephen Stanton as Smitty and Needleman, the bumbling custodial team at Monsters, Inc.
Dug Days
Dug discovers the dangers of suburbia like puppies, fireworks, and… SQUIRRELS!! Dug Days will premiere on Disney+ in Fall 2021.
Cars
This new Disney+ series will Lightning McQueen and Mater on a road trip across the country. Featuring new characters, old friends, and imaginative destinations; coming to the streaming service in Fall 2022.
Win or Lose
Pixar's first-ever long-form animated series, which debuts exclusively on Disney+ in February 2023, follows a middle school softball team in the week leading up to their championship game, and each episode is told from the perspective of a different character.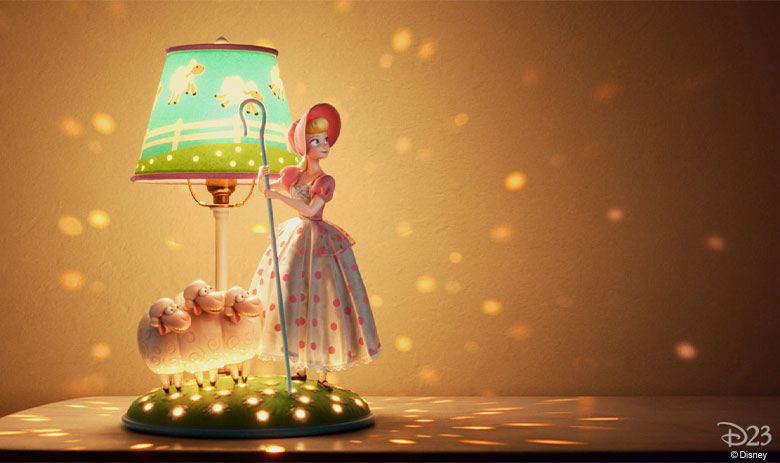 Disney+ will also serve as the exclusive streaming home of The Walt Disney Studios' blockbuster hits and beloved animated shorts, including:
Animated Shorts:
Mater and the Ghostlight
Your Friend the Rat
Presto
BURN-E
Partly Cloudy
Dug's Special Mission
George and A.J.
Day & Night
La Luna
The Legend of Mor'du
The Blue Umbrella
Party Central
Lava
Sanjay's Super Team
Riley's First Date?
Piper
Lou
Bao
Auntie Edna
Lamp Life
Pixar Popcorn (mini short collection)
Feature Films:
Toy Story
A Bug's Life
Toy Story 2
Monsters, Inc.
Finding Nemo
The Incredibles
Cars
Ratatouille
WALL•E
Up
Toy Story 3
Cars 2
Brave
Monsters University
Inside Out
The Good Dinosaur
Finding Dory
Cars 3
Coco
Toy Story 4
Onward
Want more Disney+ news? Click here to stay up-to-date with what's streaming!