By Courtney Potter
The Nightmare Before Christmas As Told By Emoji Offers Big Holiday Fun!
Tim Burton's The Nightmare Before Christmas manages to bridge two totally different holidays—in the coolest way possible, of course! So although we're now stashing the Halloween decorations away for another year, that doesn't mean we can't enjoy Disney Interactive's latest addition to their As Told By Emoji lineup…
Watch as Jack Skellington discovers all things yuletide in The Nightmare Before Christmas As Told By Emoji, above—which also features adorable emoji versions of rag doll Sally; confused yet kindly Sandy Claws; hooligans Lock, Stock, & Barrel; and even dastardly Oogie Boogie. And as a bonus, iPhone users can now add some Nightmare Before Christmas emoji stickers to your iMessages, via the iTunes store. Frightfully festive!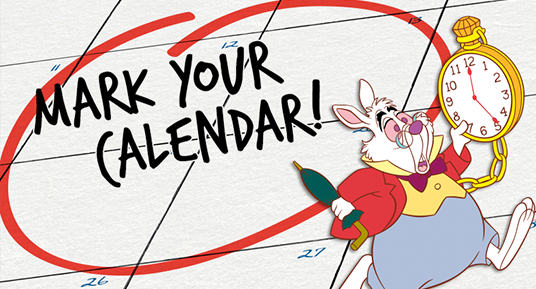 Save the Date!
Be sure to mark these upcoming Disney events on your calendar:
D23 and Walt Disney Archives


November 4


Lunch with a Disney Legend: Glen Keane


November 5


The Official Walt Disney Studios Tour—Presented by D23


November 19–20


D23 Destination D: Amazing Adventures


December 4


Light Up the Season with D23


December 11


Holiday Gingerbread House Workshop at Downtown Disney


December 13


D23's Disney Springs Holiday Celebration


December 13


D23's Moonlight and Mistletoe Dinner


July 14-16, 2017


D23 Expo 2017


Studios




November 4, 2016


Doctor Strange opens in theaters


November 23, 2016


Moana opens in theaters


December 16, 2016


Rogue One: A Star Wars Story opens in theaters


March 17, 2017


Beauty and the Beast opens in theaters
Parks


September 14–November 14, 2016




Epcot International Food & Wine Festival




November 7, 8, 10, 11, 13, 15, 18, 27, 29; December 1, 2, 4, 6, 8, 9, 11, 13, 15, 16, 18, 22




Mickey's Very Merry Christmas Party at Walt Disney World Resort




Television




November 11, 2016


Frozen makes its broadcast debut on ABC at 8 p.m. ET/PT


November 20, 2016


Elena and the Secret of Avalor is simulcast on Disney Junior and Disney Channel at 7 p.m. ET


November 24, 2016


Freeform's Countdown to 25 Days of Christmas begins


December 1-25, 2016


Freeform's 25 Days of Christmas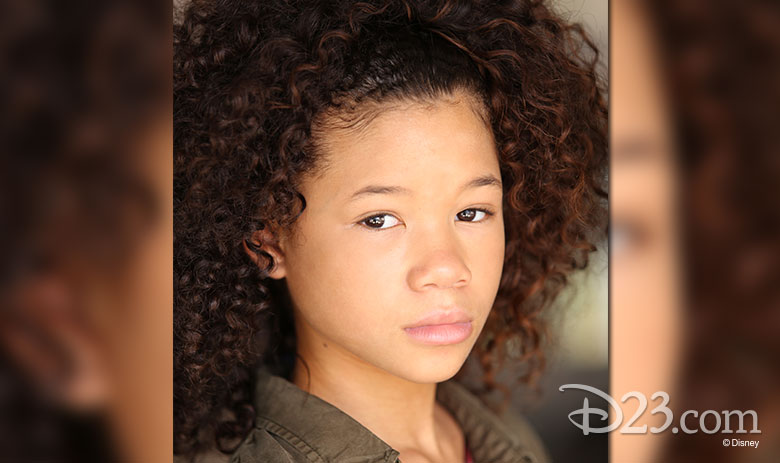 Disney's A Wrinkle in Time Begins Production in Los Angeles
One of the most anticipated films in recent memory, Disney's A Wrinkle in Time is starting production this week in Los Angeles! In case you haven't heard about the movie's stellar cast, A Wrinkle in Time will feature Oprah Winfrey as Mrs. Which, Reese Witherspoon as Mrs. Whatsit, Mindy Kaling as Mrs. Who, Chris Pine as Mr. Murry, Zach Galifianakis as The Happy Medium, Bellamy Young (ABC's Scandal), Rowan Blanchard (Disney Channel's Girl Meets World), and newcomer Storm Reid as the iconic literary character Meg Murry.
Directed by Ava DuVernay (Selma), the film is a reimagining of Madeleine L'Engle's classic novel that takes Meg, her brilliant brother Charles Wallace, and their friend Calvin on an unexpected journey into alternate dimensions on a mission to bring home their father. Produced by Jim Whitaker (Pete's Dragon) and Catherine Hand, from a script written by Jennifer Lee (Frozen), A Wrinkle in Time will be shot primarily in California, with two weeks of production in beautiful New Zealand (lucky ducks!). Watch this space for more info on the film as it becomes available…
Alessia Cara Sings "How Far I'll Go" from Moana
Can you believe it's already November?! Boy, has this year flown by! And you know what might be most exciting about this month? The big premiere of Walt Disney Animation Studios' latest, Moana!
Just a few days ago, the good folks at Walt Disney Music gave everyone a fantastic new taste of the music of Moana with the release of "How Far I'll Go," a song from the film as interpreted by up-and-coming pop singer Alessia Cara. Written by the inimitable Lin-Manuel Miranda, "How Far I'll Go" will be sung in the film by Moana herself (voiced by newcomer Auli'I Cravalho); Cara's version will grace the end credits.
Moana sails into a cinema near you on November 23!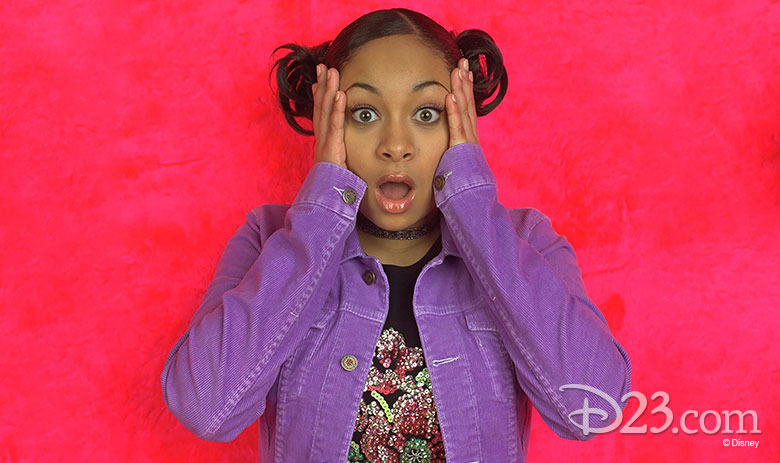 That's So Raven Spin-Off in Development at Disney Channel
It's hard to imagine now—with their fabulous slate of multi-camera productions—but Disney Channel was once a sitcom-less network. That all changed when That's So Raven debuted in 2003; starring former child actor Raven-Symone, the half-hour series followed Raven Baxter, a teenager whose ability to glimpse flashes of the future often got her into hilariously hot water.
Lately, Raven-Symone has been at the hot-topic table of ABC's The View… but there's big change on the horizon: The actress is currently working with Disney Channel on developing—and doing some preliminary casting for—a family sitcom that will continue the story of Raven Baxter! The pilot episode is set to introduce the character (once again played by Raven-Symone) as a divorced mother with two pre-teen kids, one of whom has inherited her ability to look into the future. (As star and executive producer of the new series, the actress will be leaving her position at The View by the end of 2016.) More info on That's So Raven spin-off shenanigans soon!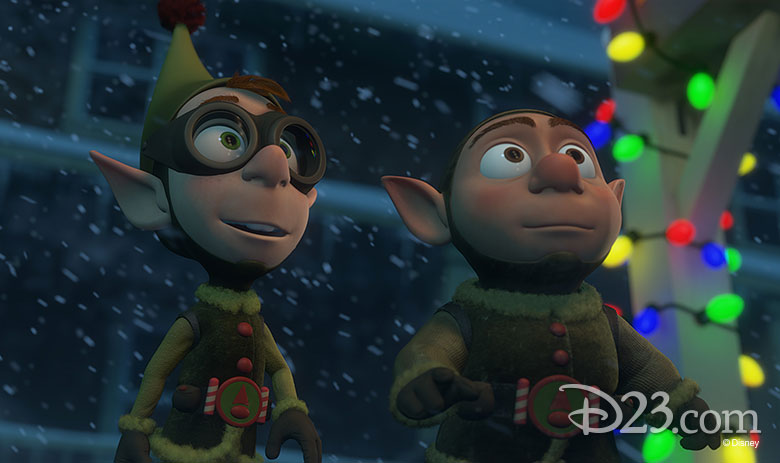 Celebrating Two Decades of 25 Days of Christmas
Hard to believe, but Freeform (formerly ABC Family) is celebrating the 20th anniversary of bringing Christmas cheer to viewers, in the form of 25 Days of Christmas—one of the biggest TV programming events of the year! The 25 continuous days of holiday-themed entertainment for the whole family runs from December 1 through 25, during which viewers can ring in the season with festive specials, classic holiday movies, and all kinds of returning favorites.
This year's merriest offerings include the network television premiere of Holiday Joy and the Freeform premieres of Santa Paws 2: The Santa Pups, Snow Buddies, and Just Friends. (Holiday lovers can get an early peek of Holiday Joy on the Freeform app beginning December 1.) Additionally, Freeform is launching 25DaysofChristmasTV.com, which will post fun new holiday content each day—such as daily polls and holiday "shareables," including gifs and short-form videos that viewers can post to social media.
Ready for your yearly viewing of The Santa Clause? Or Mickey's Once Upon a Christmas? Then tune in to 25 Days of Christmas beginning December 1.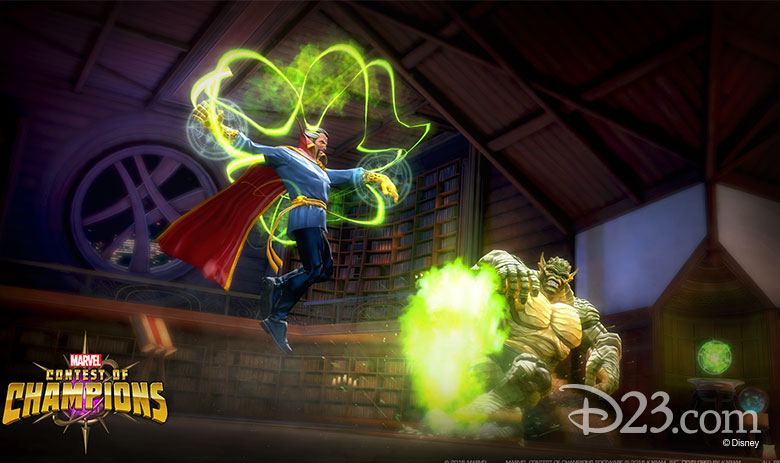 Doctor Strange Comes to Marvel Games
Calling all gamers! And calling all fans of Doctor Strange himself! It's the best of both worlds, just in time for the film's release this week: Doctor Strange-inspired content is coming to almost all of Marvel's PC and mobile games over the next few days, including Marvel Contest of Champions, Marvel Future Fight, Marvel Heroes 2016, Marvel Tsum Tsum, Marvel Avengers Academy, and Marvel Puzzle Quest.
Look for new characters, new modes, and new challenges… all heading up to the good Doctor's debut in theaters on November 4. "Expand your mind" and get in on all the gaming action now!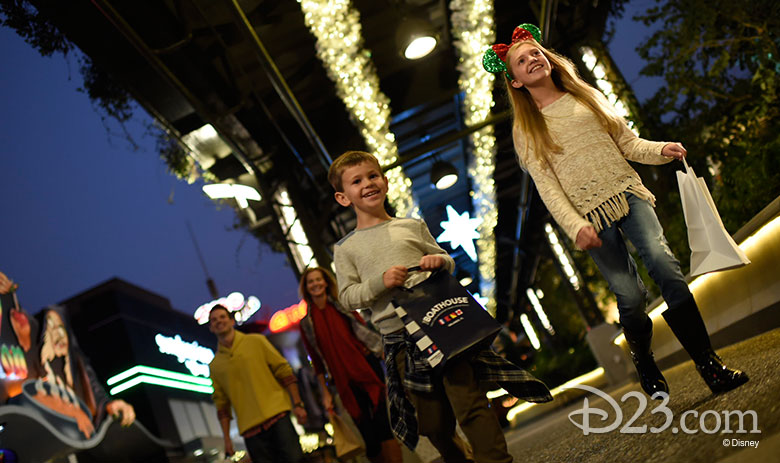 Christmas Tree Trail to Spring Up at Disney Springs
Disney Springs Marketplace, the latest offering from our friends at Walt Disney World Resort, is a themed retail, dining, and entertainment center inspired by Florida's historic architecture and natural beauty. And, as you might imagine, they're ready to get into the 2016 holiday spirit in a big way. Case in point: their upcoming Christmas Tree Trail walk-through experience!
As you visit the 15 different themed Christmas trees, you'll wind through a lovely winter wonderland complete with a gentle snow fall, toy soldiers, singers, and lots of photo opportunities. Planned tree themes include Mickey and Minnie Mouse; all manner of Disney Villains; films like The Princess and the Frog, Frozen, and the upcoming Moana; and even the Muppets.
The Disney Springs' Christmas Tree Trail will debut on November 11 and continue through January 8, 2017. Deck the halls, indeed…