By Zach Johnson
The world, according to Jeff Goldblum, is meant to be explored—and he's doing just that with his new Disney+ series The World According to Jeff Goldblum, premiering at launch on November 12. Produced by National Geographic and Nutopia, each episode will feature Goldblum seeking out the history and science behind a deceptively familiar object—think coffee, denim, and RVs—as he questions the how, the now, and the why.
The series is a passion project for Goldblum. "I think I was always inquisitive," he said last week at the IDA Presents: Disney+ Nonfiction Storytelling Showcase in Hollywood. Mentioning his 4- and 7-year-old sons, the host and executive producer added, "These kids are very inquisitive and curious and excited and confused about every little thing. As we know, they've never tasted all sorts of things, or seen all sorts of things, and so they are interested in learning. They are sponges. I'm sure I was some variation of that."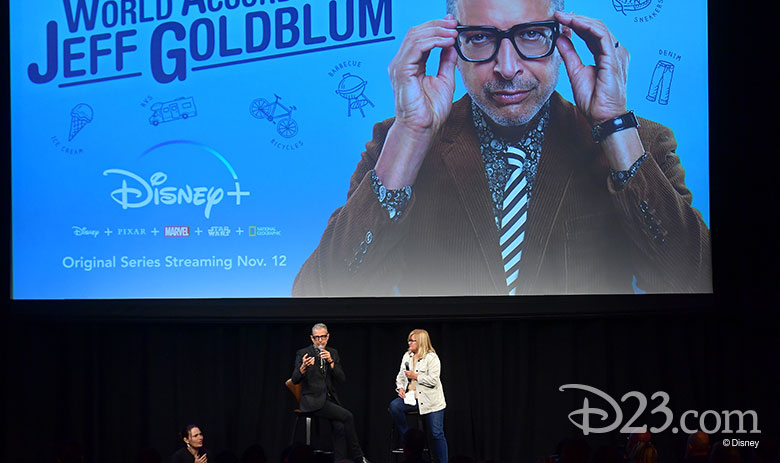 Goldblum said he "got a big kick" out of hosting three episodes of National Geographic Explorer in 2017, and he impressed network executives. It wasn't long before Goldblum was in discussions to host his own show. "We started to talk about it," he said, "and it evolved organically out of our conversations." At the start of production, Nutopia had asked Goldblum to record his musings about anything, hoping to find some inspiration. "I enjoyed doing that, too, just by myself—as you can imagine!" Goldblum said with a laugh. "Some of that material became useful, because it had to do with my interests, associations, experiences, curiosities, and strong feelings about some of these topics."
Disney+ eventually acquired The World According to Jeff Goldblum from National Geographic, and the first trailer debuted during the D23 Expo 2019 in Anaheim, California. Goldblum considers himself lucky to be making the series, and he already has ideas for more episodes. "Time and time again I would say, 'When, besides the opportunity of [making] this series, would I be here meeting these interesting people? Very rarely, or never," he said. "It was almost like a bucket-list, delightful odyssey. A great experience."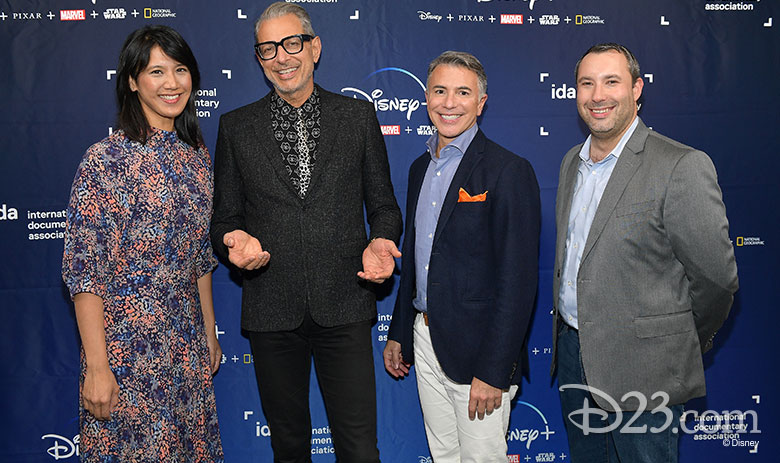 The World According to Jeff Goldblum allows its titular star to use his curiosity to inspire the same feeling in others. From the beginning, he said, "I told National Geographic, 'I think I can contribute something that you'll like, that may skin the cat and be of interest to people. And I'll certainly enjoy it if I can be free and if you would allow me to be free.'"
Goldlbum got his freedom, and it's evident in his fun, insightful conversations. "I enjoy meeting people," he said. "They're very sweet, and I'm proud of whatever they may know me from. And once we get into it, from my standpoint, they're more interesting than I am, certainly. Soon, they know I'm genuinely interested—and we get interested together, sitting side by side in some mental posture of this thing that we're exploring."
Want more Disney+ news? Click here to stay up-to-date with what's streaming!