By Beth Deitchman
Today, during a very special showcase event hosted by the International Documentary Association, Disney+ shared an incredible inside look at some of the documentaries that will be available on the streaming service when it launches on November 12—and revealed a host of exciting titles that will debut in the future.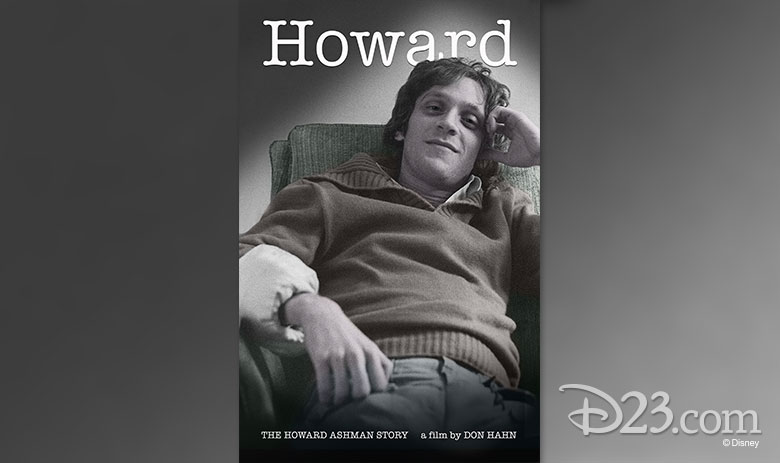 Howard, from director Don Hahn (Beauty and the Beast)
This critically acclaimed documentary shines a new light on Howard Ashman, who penned the unforgettable lyrics for Disney classics like Aladdin, Beauty and the Beast, and The Little Mermaid and who created musicals such as Little Shop of Horrors. Howard will stream exclusively on Disney+ in 2020.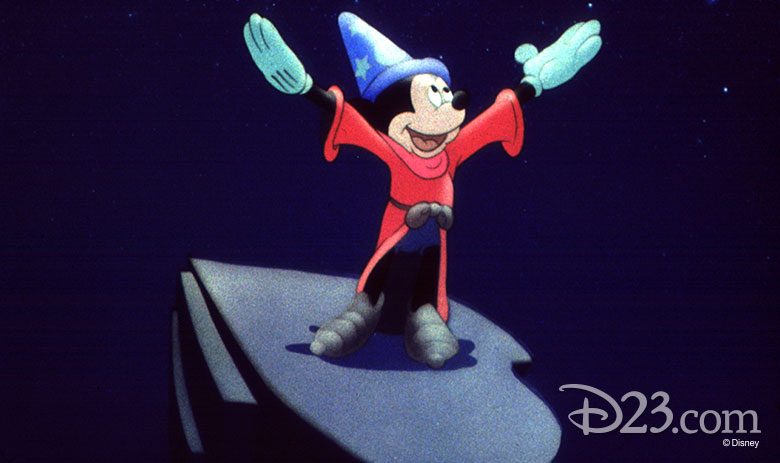 Untitled Mickey Mouse Documentary
Hot dog! Oscar®-, Grammy®-, and Emmy®-winning documentarian Morgan Neville—whose credits include Won't You Be My Neighbor? and 20 Feet From Stardom—will produce this look at the mouse that started it all, focusing on his deeper significance and what his cultural impact says about each of us and about our world. Jeff Malmberg (Marwencol, Shangri-La) directs.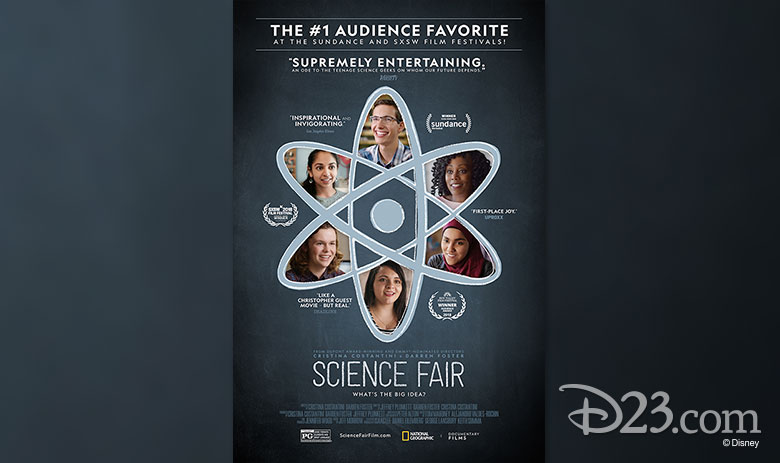 Science Fair
National Geographic's Emmy Award-winning feature documentary will stream exclusively on the service—and you'll be able to watch it the day Disney+ launches. Science Fair took top honors from audiences at the Sundance Film Festival and SXSW, who were captivated by the journey of nine high school students from around the globe on their journey to compete at The International Science and Engineering Fair—navigating rivalries, setbacks and, of course, hormones along the way.
Additionally, today Disney+ announced a trio of new projects from Supper Club as part of the production company's overall deal with the service:
People & Places
This upcoming series will present true stories from all around the globe about real—and extraordinary—people who embody the Disney ethos. A mix of up-and-coming and established filmmakers will bring to life People & Places, continuing the tradition established by Walt Disney in his Academy Award®-winning series of documentary short films from the 1950s and 1960s.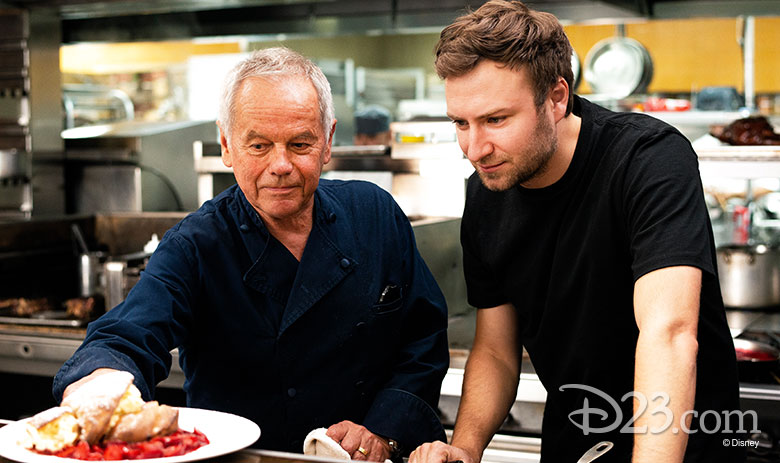 Wolfgang
Directed by Supper Club co-founder David Gelb (Jiro Dreams of Sushi), this delicious doc takes a close look at the life and work of the original "celebrity chef," Wolfgang Puck.
Marvel's 616
This previously announced anthology series, streaming exclusively on Disney+ in 2020, will delve into a wide variety of topics—from Marvel's influence and relationship with hip-hop and the cosplay community to illustrators from around the world. The first episode, "Higher, Further, Faster," will be directed by actress/filmmaker Gillian Jacobs (Love, Community) and will spotlight the incredible trailblazing women of Marvel Comics and the stories of representation and inclusion that they were determined to tell. Paul Scheer, David Gelb, and Andrew Rossi are among the directors of subsequent episodes.
Today's event also featured a special look at several documentary series that are already at the top of our must-stream list for November 12, including:
Encore!, from executive producer Kristen Bell, who shared an extended look at the unscripted series that brings together former cast members of high school musicals and follows them as they re-create their original performance for a high school reunion like never seen before. The Sound of Music, Beauty and the Beast, and Annie are among the beloved musicals they'll revisit.
Marvel's 616 isn't the only documentary series taking us to a different corner of the Marvel Universe. Today Sarah Amos, vice president, Development & Production, Marvel New Media; Supper Club's Jason Sterman; and Gillian Jacobs provided a glimpse into the original nonfiction stories that complement and explore the 80-year legacy of Marvel including Marvel's Hero Project, which will also be available at launch.
We're hard-pressed to think of a more creative space than Walt Disney Imagineering, and the six-hour saga, The Imagineering Story, will look at its 67-year history. Prolific documentarian and Academy Award and Emmy Award-nominated director and producer Leslie Iwerks (The Pixar Story, Citizen Hearst) shared an inside look at the series.
The World According to Jeff Goldblum invites fans into the actor's mind as he explores familiar objects—such as sneakers or ice cream—and inspires us to look at them in a brand-new way, unraveling a wonderful world of astonishing connections, fascinating science and history, amazing people, and a whole lot of surprising big ideas and insights. Also available at launch, The World According to Jeff Goldblum is from National Geographic and Nutopia. Goldblum stars and executive produces.
Of course, these incredible, provocative stories join an already mind-blowing lineup of original feature-length films, documentaries, live-action and animated series, and short-form content that will all be available on Disney+ on November 12. The clock is ticking… streaming begins soon!
Want more Disney+ news? Click here to stay up-to-date with what's streaming!