By Jocelyn Buhlman
As we speed closer and closer to the premiere of Cars 3, driving into theaters June 16, we can't help but be all about automobiles and the adventures we can enjoy when we hit the highway. And what cars are cooler than the ones you can find at Disney parks all over the world? From limos to omnibuses to remote-controlled cars, we've rounded up a list we think you'll wheel-y like!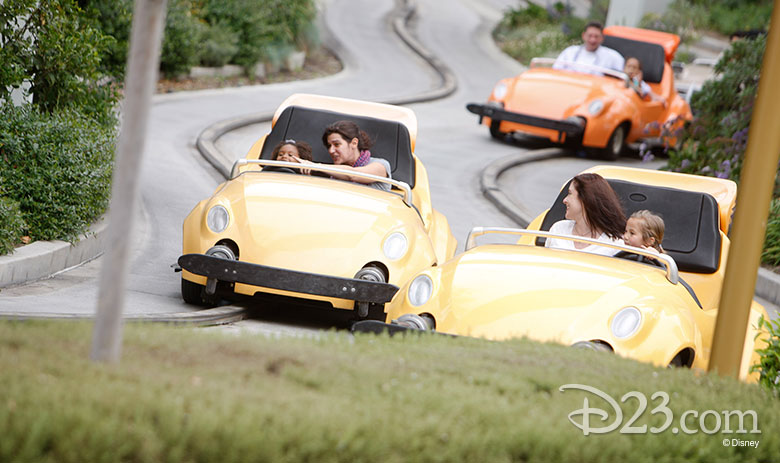 1. Autopia Cars, Autopia, Disneyland Park (Anaheim, Paris, Hong Kong)
Kids everywhere are enchanted by the chance to drive these cars around Disneyland Resort! This classic ride dates back to Disneyland's opening in 1955 and gives younger guests the magical experience of driving their parents around for a change!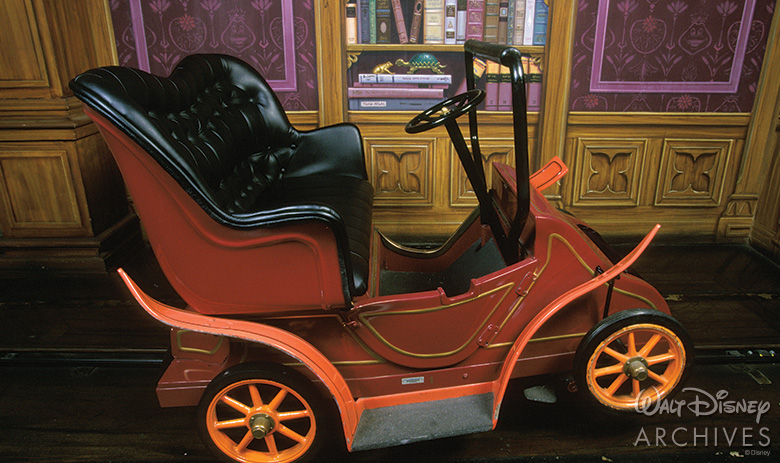 2. Toad's Automobile, Toad's Wild Ride, Disneyland Park (Anaheim)
This classic Fantasyland dark ride lets guests hitch a ride in Mr. Toad's beloved motorcar, so that they can experience his Motormania firsthand! Can you escape the perils of weasels, dynamite, and the police? You might have a chance in this beloved automobile.
3. Moteurs… Action! Stunt Show Spectacular Cars, Walt Disney Studios (Disneyland Paris)
Cars can't fly, but this amazing stunt show at Disneyland Paris may have you thinking otherwise, thanks to the tricks of some very cool stunt cars and a talented cast of stunt drivers who skid, swerve, jump, and even fly through fire to give you a behind-the-scenes look at the spectacular world of car stunts.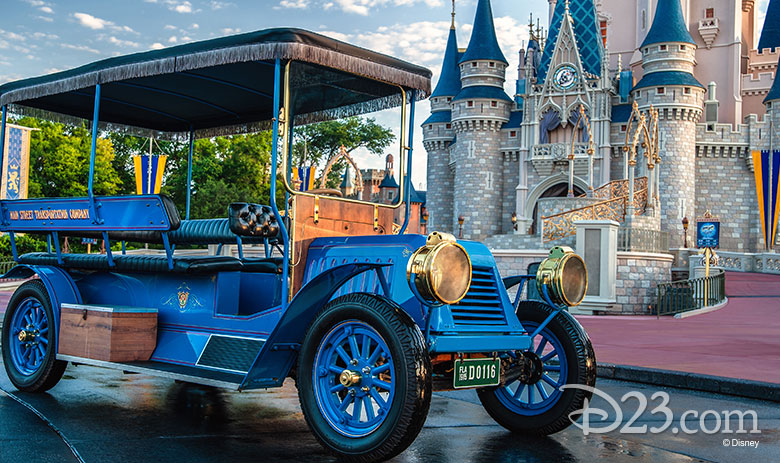 4. Main Street Vehicles, Disneyland Park (Anaheim, Hong Kong, Paris, Tokyo), Magic Kingdom
Sometimes you need a break from walkin' right down the middle of Main Street, U.S.A., and the Main Street Vehicles are here to help. Whether you board a classic horse-drawn streetcar, omnibus, jitney or fire engine, the Main Street Vehicles let you travel back in time while you enjoy a relaxing trip down this iconic street.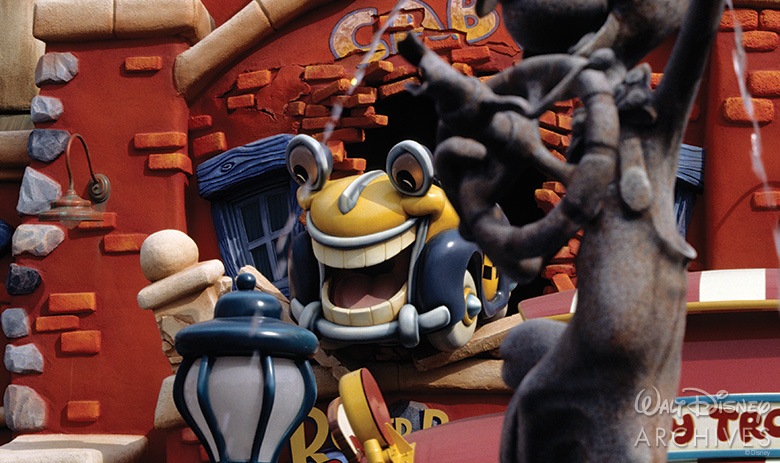 5. Benny the Cab, Roger Rabbit's Cartoon Spin, Disneyland Park (Anaheim)
Just stick out your thumb and this cartoon cab will come spinning by! He's your vehicle of choice as you take a wacky ride on Roger Rabbit's Cartoon Spin, helping you avoid those nefarious weasels and the deadly dip!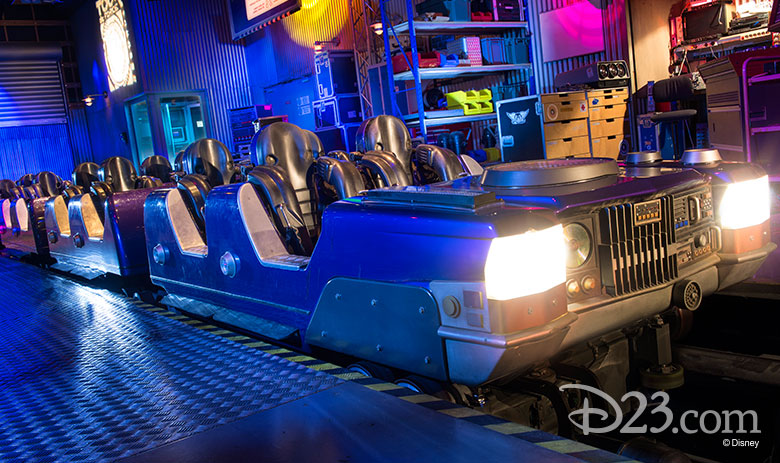 6. Stretch Limos, Rock 'n' Roller Coaster, Disneyland Park (Paris), Magic Kingdom
Travel in V.I.P.-style on the super-stretch limos, courtesy of Aerosmith. Be sure to hold on tight, however, because these limos like to go fast and the roads they take may involve loops—so buckle in!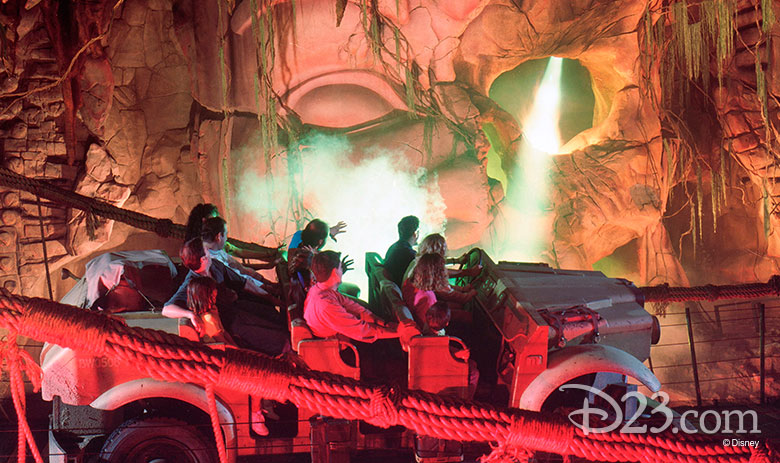 7. Jungle Transports, Indiana Jones Adventure, Disneyland Park (Anaheim)
Can you escape the dangers of the Temple of the Forbidden Eye? With the help of a sturdy jungle transport, you'll be dodging giant snakes and navigating perilous bridges, and maybe even driving to the aid of Indiana Jones himself.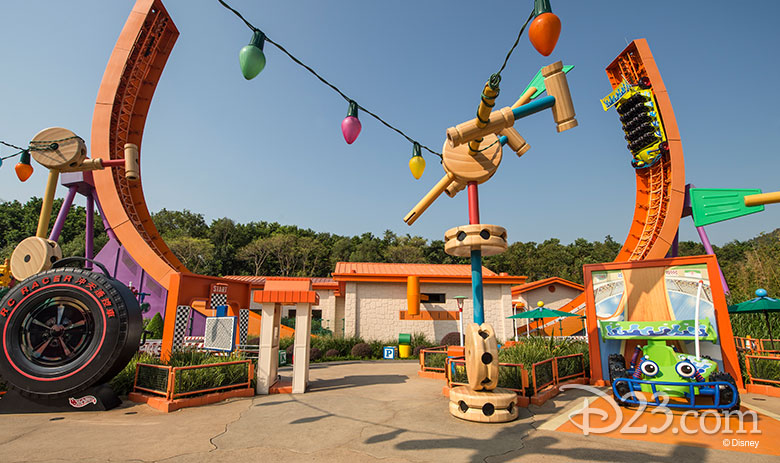 8. RC Racer, RC Racer, Disneyland Park (Hong Kong), Walt Disney Studios
Andy has unpacked his action-packed playset at Walt Disney Studios Park in Paris and Hong Kong Disneyland. You can be part of the Toy Story adventures by hitching a ride on RC Racer and enjoy the thrills of the orange half pipe.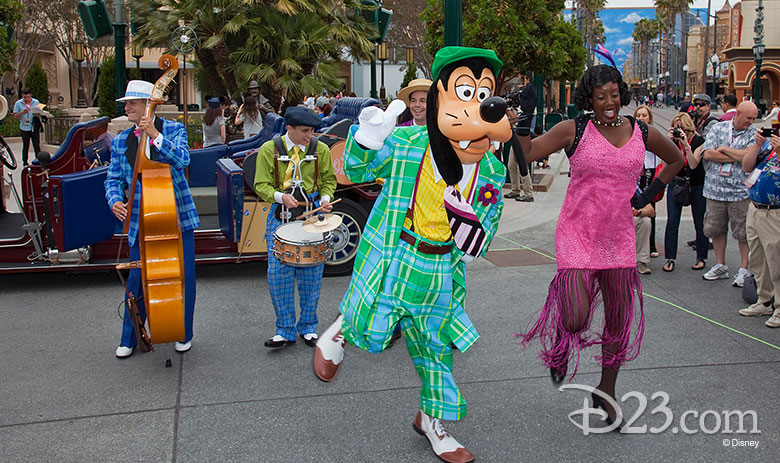 9. Five & Dime's Jalopy, Disney California Adventure
When you hear the sounds of this jazzed-up jalopy motoring down Buena Vista Street, you know you're in for a swingin' time! Five & Dime use their car to drive around with their best pal Goofy and spread their happy spirit around Disney California Adventure with some sweet songs and dashing dances!
10. Mickey and Goofy's Cars, Mickey and Goofy's Houses, Disneyland Park (Anaheim)
Turn up your toon style in these tricked-out town cars! Mickey's red roadster and Goofy's green machine are parked out front of their owners' houses, ready for guests to pose for a picture or two.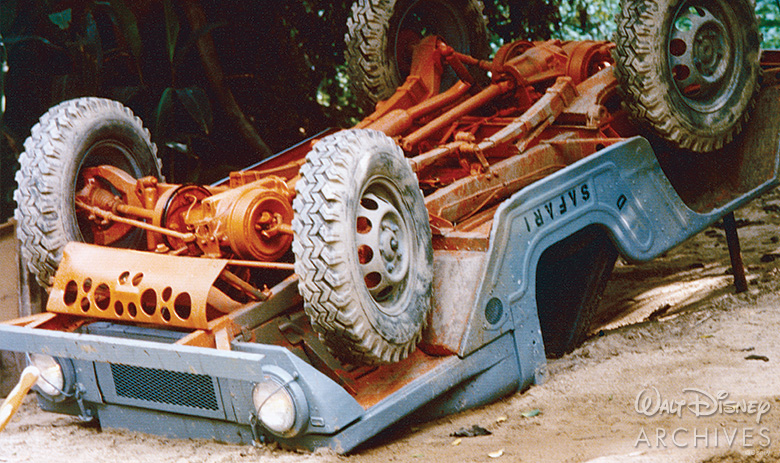 11. Campsite Jeep, Jungle Cruise, Disneyland Park (Anaheim, Hong Kong, Tokyo), Magic Kingdom
Well, maybe this isn't the best car since it took a lot of monkeying around to get it to turn over, but this jungle jeep has attracted a lot of ape-pologists. It's not really in a fit state to drive since the monkeys took over the campsite, but if the situation gets bananas, one might still use the jeep to peel out of there.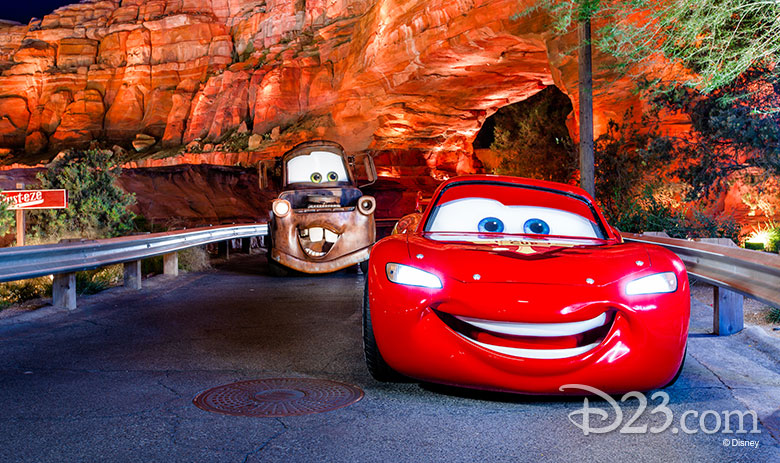 12. Lightning McQueen and Friends, Cars Land, Disney California Adventure
Stepping into Cars Land at Disney California Adventure is like stepping directly into the world of Cars, so who better to welcome you to Radiator Springs then Lightning McQueen, Mater, Red, and DJ? The charismatic cars are happy to take a photo with guests, so don't forget to wish Lightning good luck in the Florida 500, which you can watch yourself on June 16, when Cars 3 races into theaters!