By Nicole Nalty
Our favorite flying elephant is soaring onto the big screen on March 29 in a live action reimagining of the 1941 animated classic. Before Dumbo makes his triumphant flight into theaters, we're celebrating something almost as iconic as the film itself—the Disney theme park attraction, Dumbo the Flying Elephant.
Making its debut in Disneyland park just a month after the park's opening, Dumbo the Flying Elephant is quite possibly the most recognizable attraction throughout the world of Disney Parks. Some of us may remember soaring above King Arthur Carrousel in Disneyland park, or behind Cinderella Castle in Magic Kingdom park; newer generations might have first memories of flying with Dumbo in the Gardens of Imagination at Shanghai Disneyland. While you can find Dumbo in the sky at every Disney Resort around the world, each view is unique to its location. Here's where you can see an elephant fly: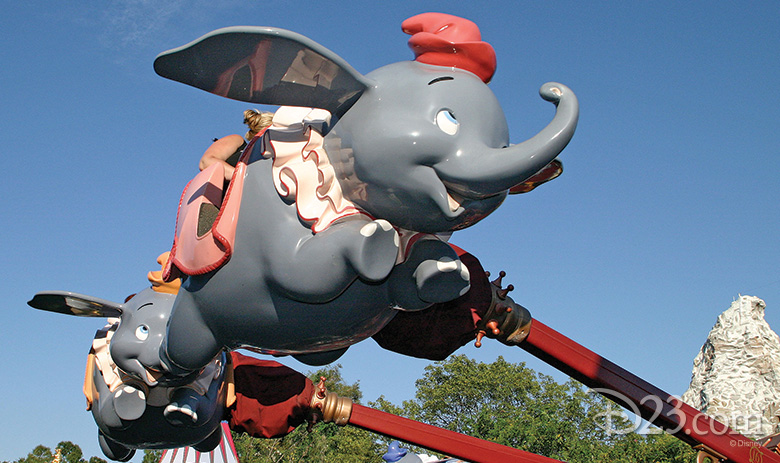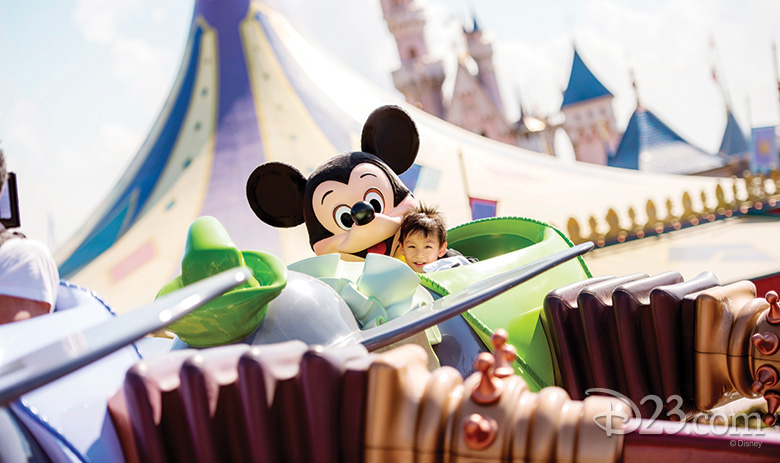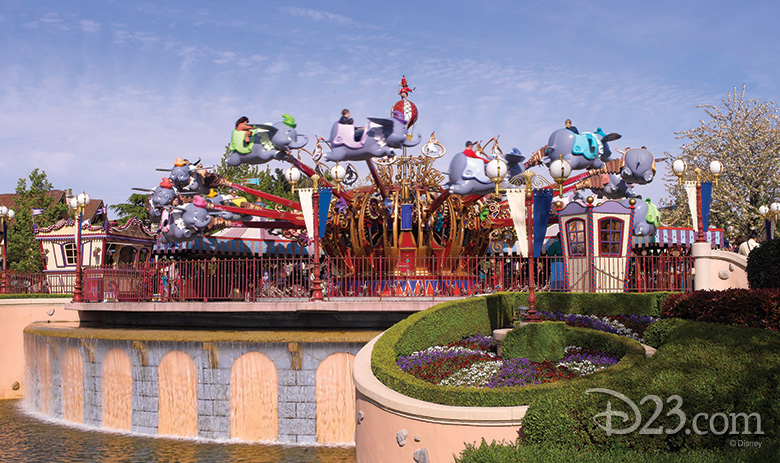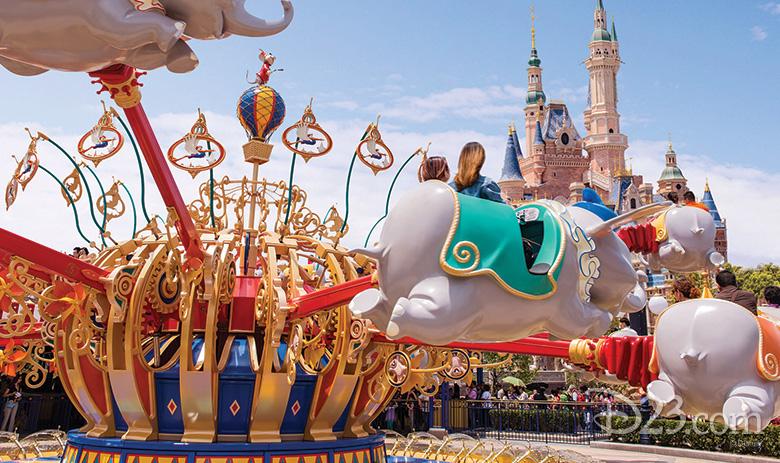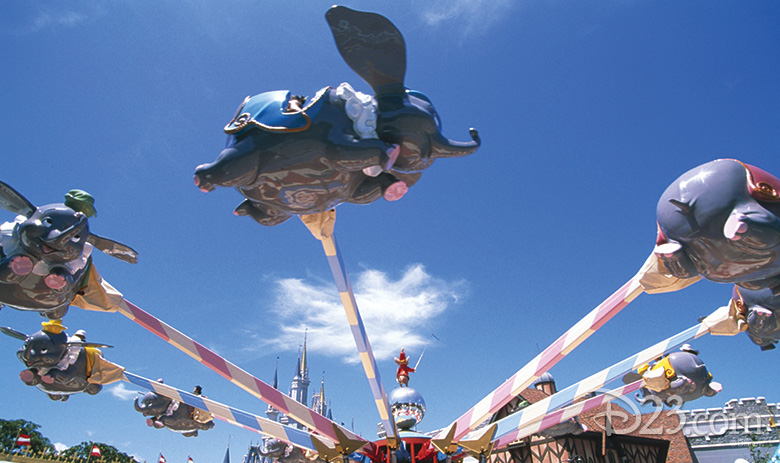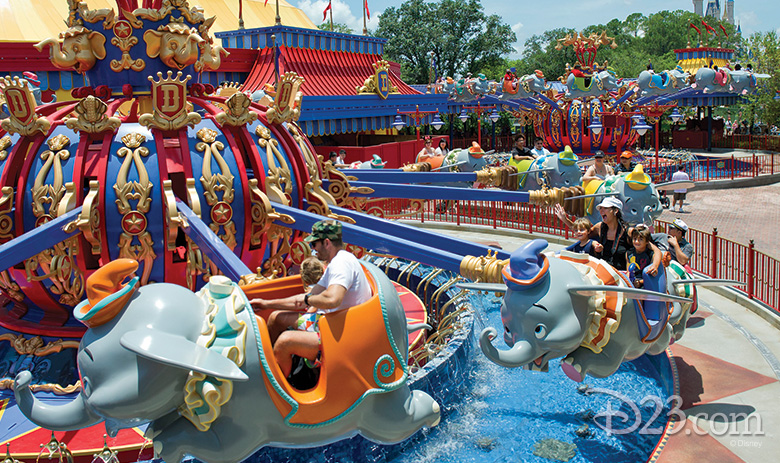 Want even more adventures with Dumbo? Check out a special sneak peek of the film at Disneyland's Main Street Opera House or at Disney Hollywood Studios' Walt Disney Presents attraction.