By Karina Schink
On the evening of March 11, the the fifth floor of the Dolby Theatre was transformed. Aerial dancers took flight in hoops above and jugglers on stilts began to perform as bells chimed from the carnival games and the smell of hot dogs and popcorn filled the air. The circus had come to town.
But this was no ordinary circus, for this troupe of carnival characters accompanied Disney's all-new, live-action Dumbo to town.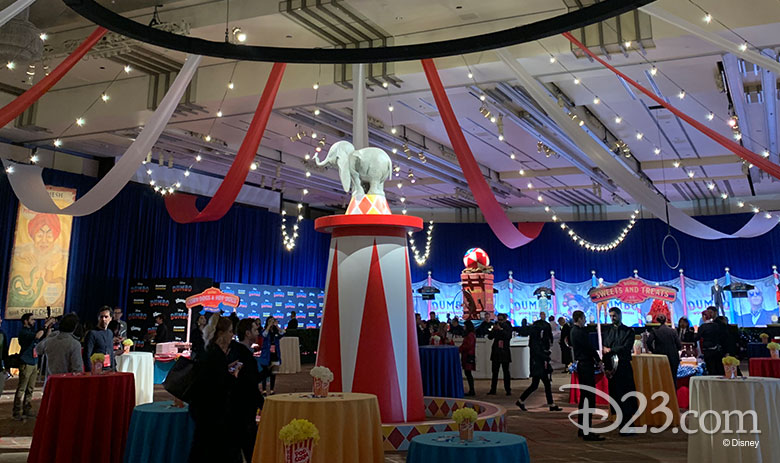 Dreams Take Flight
Last night we were thrilled to be on hand for the world premiere of Tim Burton's live-action take on the 1941 classic Dumbo. While underneath the tented ceiling, we spoke with many of the film's talented actors and filmmakers, who shared these behind-the-scenes details.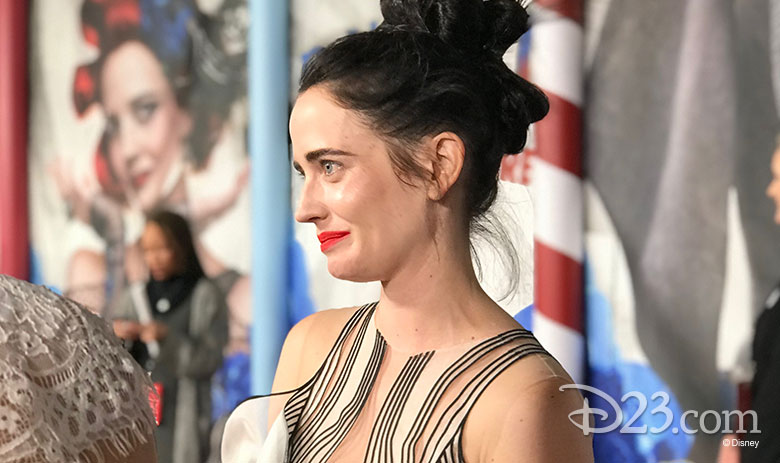 Eva Green, who plays French trapeze artist Colette Marchant, had to overcome her phobia of heights and jump right into training to prepare for the role. A team of circus performers stepped in to train Green to become an aerial performer. "I would never have thought I'd be able to go up there and do things, and I owe them because I faced my fear."
One Peculiar Pachyderm
As we head to the circus in the new film, we're all eager to see one thing within those red and white stripes: the elephant, the myth, the legend—Dumbo. In this live-action take on the classic story, Dumbo himself, brought to life by CGI, didn't actually appear in the film until post-production. We had a chance to ask producer Justin Springer what that was like.
An All-New Disney Villain

We all love a good baddie, and there's none quite like a Disney baddie. Joseph Gatt is a newcomer to the world of Disney villains. We asked him to give us a little (spoiler-free) description of Neils Skellig, and he makes a comparison to a little ol' villain we think you'll know.
Pink Elephants on Parade Once More

It's no secret that Tim Burton and Danny Elfman's partnership is one for the history books, and they've delivered movie music magic once again. Arcade Fire provides a new rendition of the tear-jerking "Baby Mine" for the end credits; Sharon Rooney (who portrays Miss Atlantis) sings the song in the film. Elfman composed the film's score. He told us what it was like to revisit the animated Dumbo in search of musical inspiration.
Of course, these weren't the only stars in attendance. Tim Burton, Colin Farrell, Michael Keaton, Danny DeVito, Nico Parker, DeObia Oparei, and Finley Hobbins also dazzled at the spectacular premiere.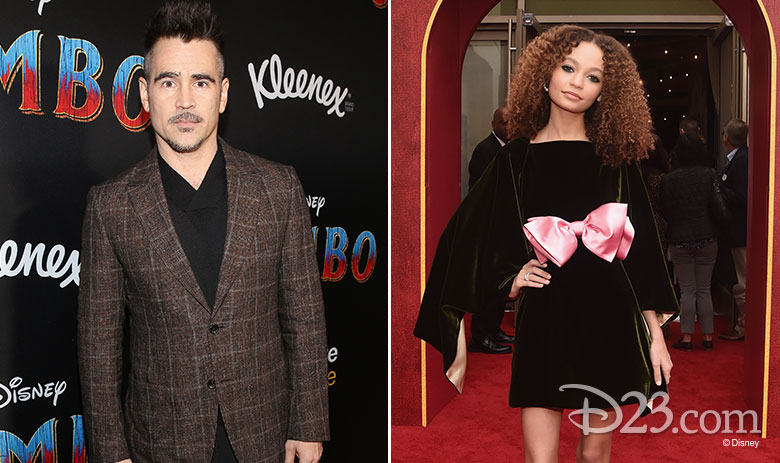 We couldn't have asked for a better night inside that circus tent, and we certainly can't wait to see our favorite baby elephant take flight on March 29 when Dumbo debuts in theaters everywhere.