By Megan Deppe
Tucked inside "The Happiest Place on Earth" is Mickey's Toontown, a wacky, fun-filled metropolis that is home to Mickey, Minnie, and all of their friends. As the town celebrates its 25th anniversary, we take a look at all the zany details, whimsical designs, and laugh-out-loud gags that make Mickey's Toontown such a madcap, rollicking place.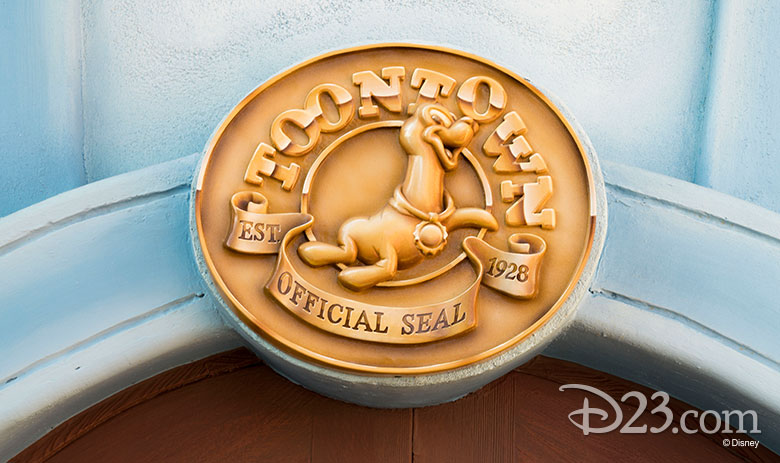 1. Toontown Official "Seal"
Every town has an official seal, but in Mickey's Toontown it goes one step further. True to the crazy spirit of this place, the town "seal" is an actual seal—you know, the kind that claps its fins and bounces balls on its nose. Perfect.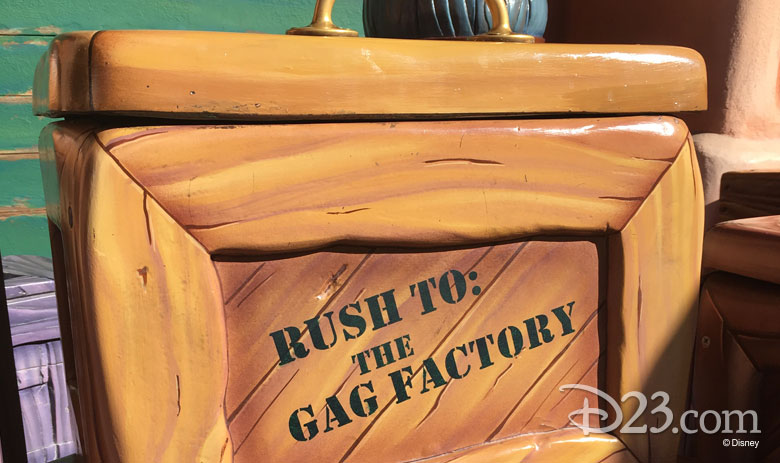 2. Noisy Gag Crates
In Mickey's Toontown, even the small details add up to lots of fun. For example, if you're over by Roger Rabbit's Car Toon Spin, open up the wooden crate boxes and be prepared for the surprises inside. Pay special attention the crates labeled Goofy's Bounce House or the Gag Factory—you'll be glad you did.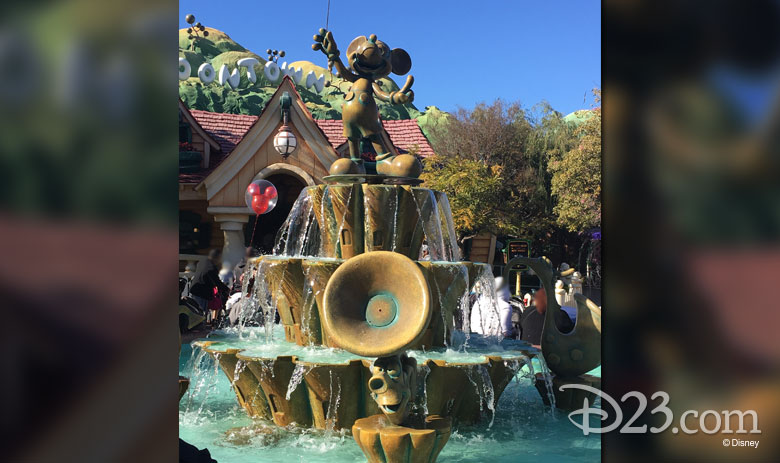 3. Mickey's Musical Fountain
Just outside Mickey's house there's a very special fountain that's sure to delight the music lovers in your group. All around the base of fountain, you'll find golden buttons with pictures of instruments on them. As you step on the buttons, the statue of the corresponding instrument in the fountain will start to play.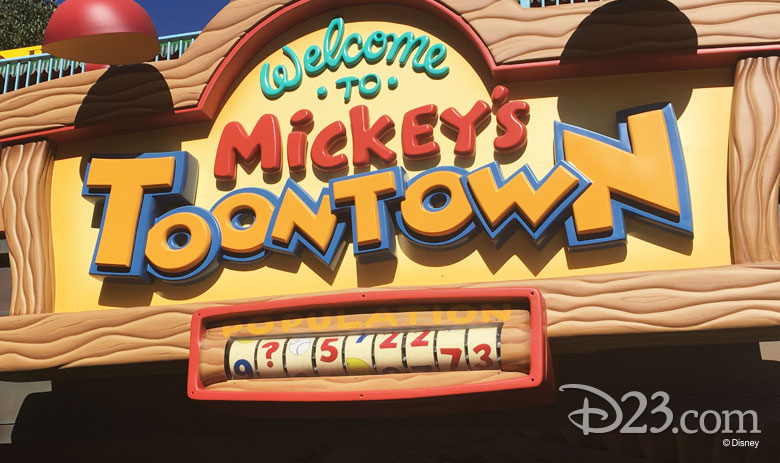 4. Growing Population
It wouldn't be Mickey's Toontown if everything, even the population, wasn't just a little bit out of whack! As you enter the land, the population wheel above your head spins wildly, letting you know how crazy (and fun!) this area is.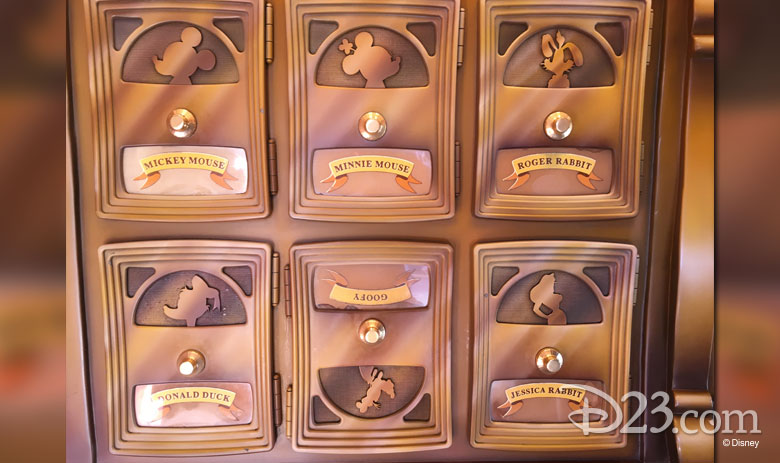 5. Talkative Post Office Boxes
Head over to the Mickey's Toontown post office to see where all your favorite characters—Mickey, Minnie, Donald, Goofy, Roger Rabbit, and Jessica Rabbit—pick up their fan mail. If you twist the knob on each of their mailboxes, they might also have a special greeting for you.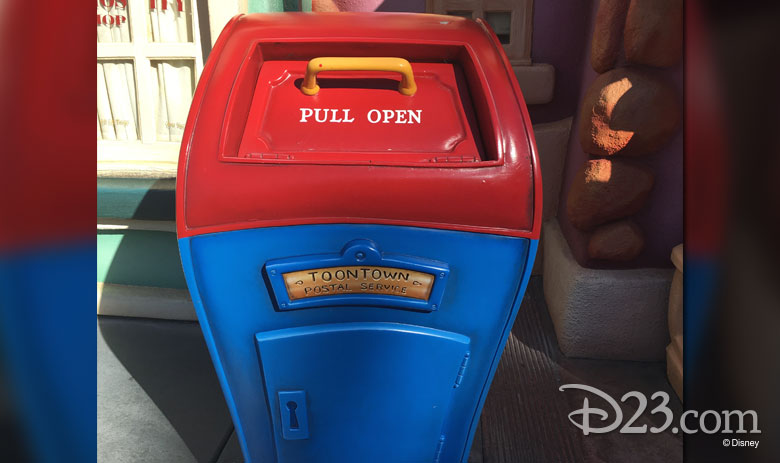 6. Post Office Hidden Character
Just outside the post office is a mailbox to send letters. But this being Mickey's Toontown, you know things aren't always what they seem. When you pull open the lid, you discover that this particular mailbox—just like all the other mailboxes in town—has its own distinctive character.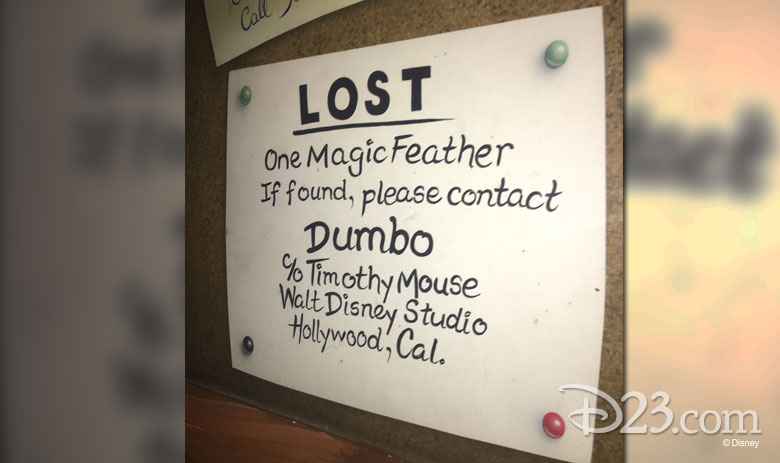 7. Dumbo's Missing Feather Advertisement
As you wait in line for Roger Rabbit's Car Toon Spin, make sure to check out the fun Easter eggs featuring Roger Rabbit along with some of your other favorite Disney characters. And don't miss the advertisement on the wall about a certain feather that's been lost and needs to be returned to its big-eared, flying elephant.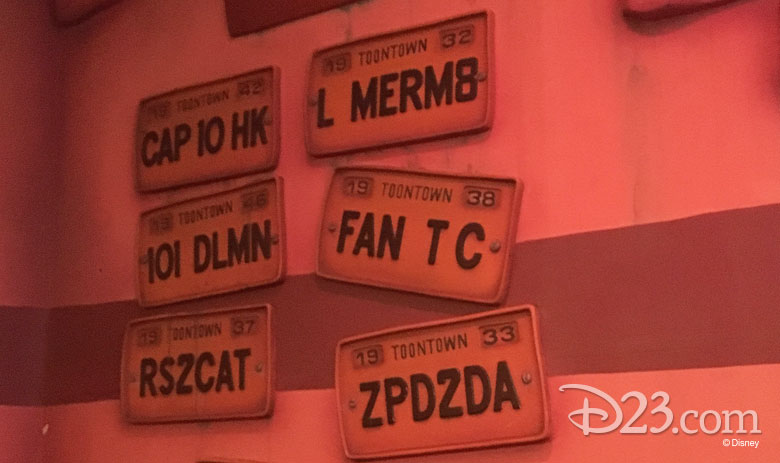 8. Disney Vanity Plates
Let's face it, we all want our cars decorated with Disney memorabilia, and the Disney-themed vanity plates hanging in Roger Rabbit's Car Toon Spin are at the top of our wish list! Celebrating our favorite movies and animated characters, the vanity plates are the perfect way to take home some of that Disney magic.