By Zach Johnson
It's almost time to roll out the red carpet!
We're just days away from the Academy Awards®, and we're keeping our fingers crossed for all of Disney's 2019 nominees. Before Hollywood's biggest stars hit the red carpet, we've put together a handy guide of all the information you need to make the most of your Oscar® Sunday.
The 91st Oscars® will be held at the Dolby Theatre at Hollywood & Highland in Hollywood on Sunday, February 24, and will be televised live on ABC. In addition to directing his fourth consecutive Oscars®, Glenn Weiss will co-produce the show with Donna Gigliotti. "Donna and Glenn will infuse new energy and vision into this 91st awards presentation," Academy President John Bailey said last October, "and we are excited about a broad-based creative relationship with these two artists."
The Academy Awards® will be simulcast in more than 225 countries and territories worldwide.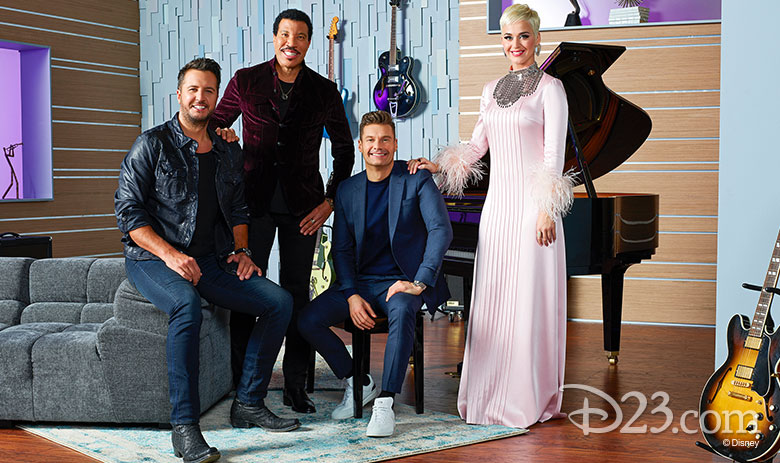 Immerse Yourself in All Things Oscars®
Planning an Oscars® viewing party has never been easier, since ABC's pre-show programming will begin seven hours before the ceremony. Its comprehensive coverage will include exclusive interviews with Hollywood's biggest stars—and, of course, a look at all the red carpet fashions. Adding to the excitement, ABC will also broadcast a 30-minute special, American Idol: A New Journey Begins, where host Ryan Seacrest will sit down with judges Luke Bryan, Katy Perry, and Lionel Richie to discuss the popular series' return and to preview this year's crop of new talent. In addition to a behind-the-scenes look at American Idol, viewers will also be treated to a momentous musical performance featuring auditionees from the upcoming premiere episode.
Here is ABC's broadcasting schedule for Sunday, February 24:
Eastern Standard Time

1– p.m.: Oscars Countdown: The Red Carpet LIVE!
4–4:30 p.m.: American Idol: A New Journey Begins
6:30–8 p.m. : Oscars Opening Ceremony: Live From the Red Carpet
8–11 p.m. : The Oscars
11:35 p.m.–12:35 a.m. : Whiskey Cavalier—"Pilot: Sneak Peek"

Pacific Standard Time

10 a.m.–1 p.m.: Oscars Countdown: The Red Carpet LIVE!
1–1:30 p.m.: American Idol: A New Journey Begins
3:30–5 p.m.: Oscars Opening Ceremony: Live From the Red Carpet
5–8 p.m.: The Oscars
10–11 p.m.: Whiskey Cavalier—"Pilot: Sneak Peek"
ESPN and ABC News correspondent Chris Connelly, actress/singer Laura Marano, and writer/comic/journalist Louis Virtel will also co-host Oscars® All Access: Red Carpet Live on Twitter at 6:30 p.m. EST/3:30 p.m. PST. You're encouraged to get involved and submit questions for nominees, performers and presenters using the hashtag #OscarsAllAccess. With footage from up to 10 cameras strategically placed along the red carpet, Oscars® All Access: Red Carpet Live will provide an immersive look at the glamorous event. "Twitter is the place to be during the Oscars®," says Sarah Rosen, head of U.S. Entertainment Partnerships at Twitter. "It's where the conversation about everyone's favorite films and actors unfolds, and where actors go to connect with their most passionate fan base. We are thrilled to be able to offer fans the chance to be part of that conversation by tweeting their questions and having the opportunity to have them answered live on camera during the award-winning live Oscars® All Access."
Play Along With the Official Oscar® Game
Participate in Hollywood's biggest night with real-time trivia, polls, and category predictions. You can sign up at Oscar.com/Game starting Saturday, February 23, at 8 p.m. EST/5 p.m. PST, then play along as you watch the Oscars® live Sunday, February 24, at 8 p.m. EST/5 p.m. PST on ABC. Earn points for correct trivia answers, category predictions, and participation in fan polls, and share game content and scores on social media using the hashtags #Oscars and #OscarGame. The more you participate, the more chances you have to win, since each point earned throughout the Oscars® will grant you access into the grand prize drawing for $50,000!*
Movie buffs who play The Oscar® Game will also be given access to exclusive award show content, including backstage photos, behind the scenes trivia and a look at the audience-cam.
(*No purchase necessary. Sweepstakes is open only to legal residents of the 50 U.S. & D.C., 18 or older. Game play for a chance to win takes place only in conjunction with the live telecast of the Oscars®, which begins on or about 5 p.m. PT on 2/24/19 and is scheduled to end no later than 9 p.m. PT on 2/24/19. Game play ends with the conclusion of the live telecast. Each point accumulated results in one (1) entry into the random drawing. See Official Rules for full details including eligibility restrictions, how to play, odds & limitations. Void where prohibited.)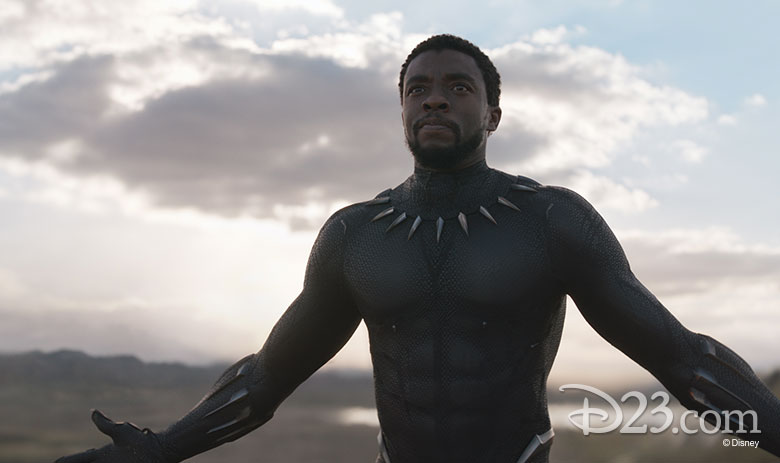 Watch Disney's Brightest Stars Shine Onstage
Stars from the Marvel Cinematic Universe will be out in full force, as Black Panther's Angela Bassett, Chadwick Boseman, Danai Gurira, and Michael B. Jordan are all set to appear on the show. Before Captain Marvel flies into theaters March 8, stars Brie Larson and Samuel L. Jackson will take the stage, and Avengers: Endgame co-stars Chris Evans and Paul Rudd—aka Captain America and Ant-Man—have been recruited to reveal some winners. Disney Legend Whoopi Goldberg, Laura Dern (Star Wars: The Last Jedi), Keegan-Michael Key (Toy Story 4), and Helen Mirren (The Nutcracker and the Four Realms), among other stars, will also be presenting.
As always, you can expect some unforgettable show moments. "The array of talent anchoring the show this year has brought some of the most indelible moments in recent cinematic memory to audiences around the world," said Gigliotti and Weiss. "They join together to reconnect us with the nominees, their tremendous movies, and outstanding performances."
The Academy has tapped 11 luminaries from a variety of professions to present the nominees for Best Picture: Chef José Andrés, Dana Carvey, Queen Latifah, Congressman John Lewis, Diego Luna, Tom Morello, Mike Myers, Trevor Noah, Amandla Stenberg, Barbra Streisand, and Serena Williams. As Gigliotti and Weiss said in a press release, "Movies connect us all. They move us, and they create moments and memories that unite us. We are thrilled to assemble this well-known array of film lovers to introduce and share their reflections on the Best Picture-nominated movies."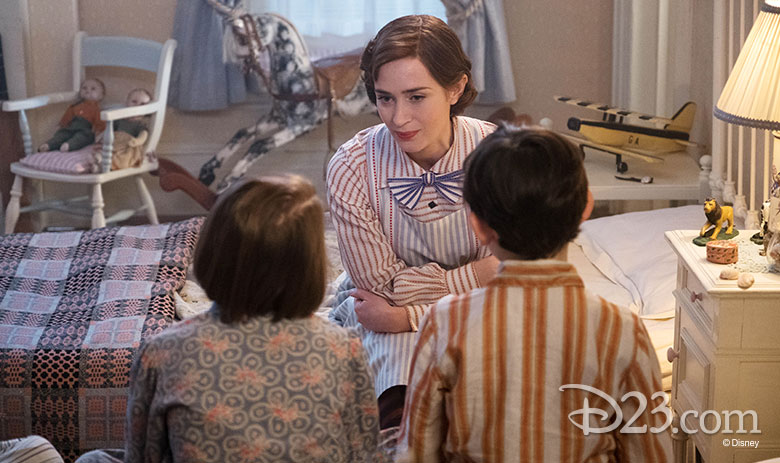 Turn Up the Volume for Show-Stopping Performances
 A stellar lineup of performers will take to the Dolby stage for a host of can't-miss musical moments, including Queen and Adam Lambert, who will open the Oscars® in support of Bohemian Rhapsody; Bette Midler who performs, "The Place Where Lost Things Go," the tender lullaby sung onscreen by Emily Blunt as Mary Poppins in Mary Poppins Returns; and Gustavo Dudamel and the Los Angeles Philharmonic who will provide a very special soundtrack for the In Memoriam tribute.
 Root for Disney's 17 Nominations in 10 Categories
Black Panther leads with seven nominations, including Best Picture, followed by Mary Poppins Returns (4), Avengers: Infinity War (1), Bao (1), Christopher Robin (1), Incredibles 2 (1), Ralph Breaks the Internet (1), and Solo: A Star Wars Story (1). Disney's complete nominations include:
Best Picture

Black Panther (Kevin Feige, producer)

Best Animated Feature Film

Incredibles 2 (Brad Bird, John Walker, and Nicole Paradis Grindle)
Ralph Breaks the Internet (Rich Moore, Phil Johnston, and Clark Spencer)

Best Short Film (Animated)

Bao (Domee Shi and Becky Neiman-Cobb)

Best Costume Design

Black Panther (Ruth Carter)
Mary Poppins Returns (Sandy Powell)

Best Music (Original Score)

Black Panther (Ludwig Göransson)
Mary Poppins Returns (Marc Shaiman)

Best Music (Original Song)

"All the Stars" from Black Panther (Music by Kendrick Lamar, Mark "Sounwave" Spears, and Anthony "Top Dawg" Tiffith; Lyric by Kendrick Lamar, SZA, and Anthony "Top Dawg" Tiffith)
"The Place Where Lost Things Go" from Mary Poppins Returns (Music by Marc Shaiman; Lyric by Scott Wittman and Marc Shaiman)

Best Production Design

Black Panther (Production Design: Hannah Beachler; Set Decoration: Jay Hart)
Mary Poppins Returns (Production Design: John Myhre; Set Decoration: Gordon Sim)

Best Sound Editing

Black Panther (Benjamin A. Burtt and Steve Boeddeker)

Best Sound Mixing

Black Panther (Steve Boeddeker, Brandon Proctor, and Peter Devlin)

Best Visual Effects

Avengers: Infinity War (Dan DeLeeuw, Kelly Port, Russell Earl, and Dan Sudick)
Christopher Robin (Christopher Lawrence, Michael Eames, Theo Jones, and Chris Corbould)
Solo: A Star Wars Story (Rob Bredow, Patrick Tubach, Neal Scanlan, and Dominic Tuohy)
 Watch More Drama Unfold After the Last Winner Is Revealed
ABC will air a special sneak preview of its highly anticipated dramedy Whiskey Cavalier in advance of its series premiere on Wednesday, February 27 (10–11 p.m. EST/PST). The series follows the international adventures of FBI agent Will Chase (code name: "Whiskey Cavalier"), played by Scott Foley, and CIA agent Frankie Trowbridge (code name: "Fiery Tribune"), played by Lauren Cohan, as they lead an inter-agency team of flawed, funny spies. Actors Vir Das, Josh Hopkins, Ana Ortiz, and Tyler James Williams round out the ensemble cast.
Wake Up With Oscar® Winners on Live
Kelly Ripa and Ryan Seacrest will be up bright and early Monday morning to continue the festivities with Live's After Oscar Show. The hosts will chat with winners, conduct exclusive backstage interviews with the night's biggest stars, recap the show's standout moments, and weigh in on the most talked about red carpet fashions (the good and the bad).