By Jocelyn Buhlman
No pastime challenges the mind more than the strategy game of chess. Created in sixth-century India, chess soon spread all over the world, testing the intellects of players everywhere. Would you believe that the game spread so far that it even reached the wonderful worlds of Disney? You can watch knights and rooks move across the board in Queen of Katwe (starring Lupita Nyong'o and David Oyelowo), when the film opens in theaters on September 23.
D23 searched far and wide, and we found these eight examples of characters who have tested their brains instead of their brawn: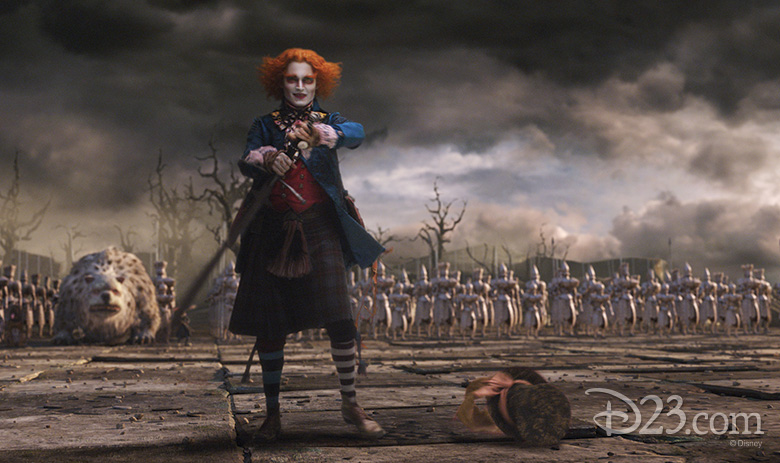 Wonderland is well known for its talking decks of cards, but did you know that chess pieces also come to life in Tim Burton's live-action adaptation of Alice in Wonderland? While the Red Queen makes her army out of armored playing cards, the White Queen relies on an army of chess pieces instead, taking them to battle with Alice herself at the lead.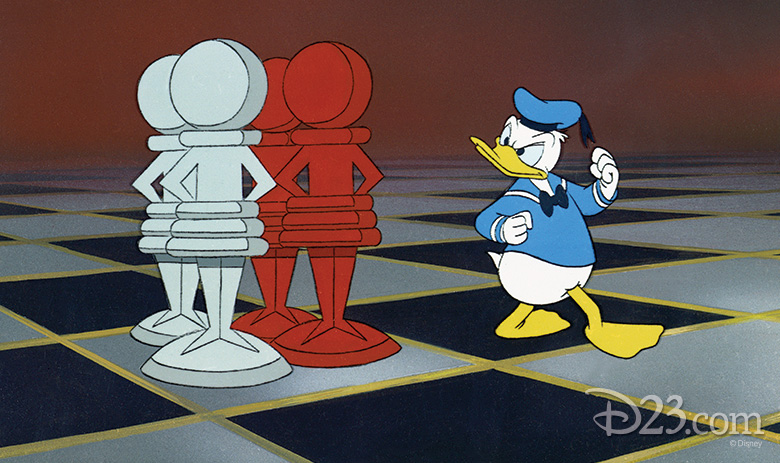 Donald Duck in Mathmagic Land (1959)
Chess's influence isn't just found in Wonderland, but also in Mathmagic Land, a true wonderland of mathematics that Donald Duck adventures through in an animated short. Donald used to think that math is for "eggheads," but as he explores a life-sized chess set made of living chess pieces, he learns how sometimes math is just all fun and games!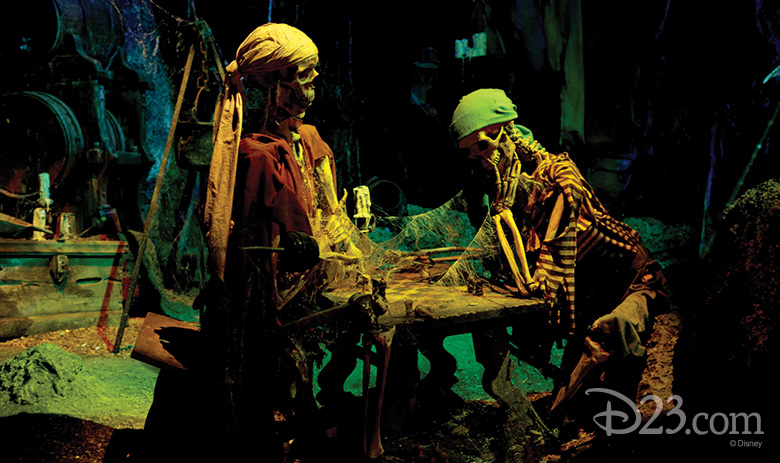 Pirates of the Caribbean (Magic Kingdom)
Sometimes chess games can be so tough that they last for hours—but only one has lasted for so long that its players became skeletons! As you pass through the queue of Pirates of the Caribbean at the Magic Kingdom, be sure to keep your eyes peeled for two pirates who were so stumped by their game of chess that they are still playing it in the afterlife. The gag, conceived by Imagineer Marc Davis, later found its way to Pirates of the Caribbean at Disneyland.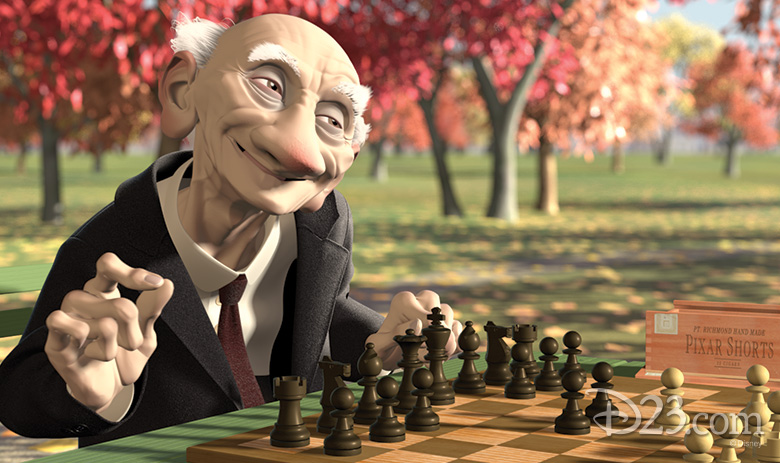 Geri's Game (1997)
No opponent is harder to play against then yourself—or at least that's what it feels like watching Geri's Game, Pixar's animated short about a man locked in a heated game of chess against himself! Sharp-eyed fans can also find Geri in another Pixar film. When he's not playing chess, you can find Geri as the toy repairman in Toy Story 2, and if you have a quick eye, you can spot some some chess pieces he keeps in his carrying case.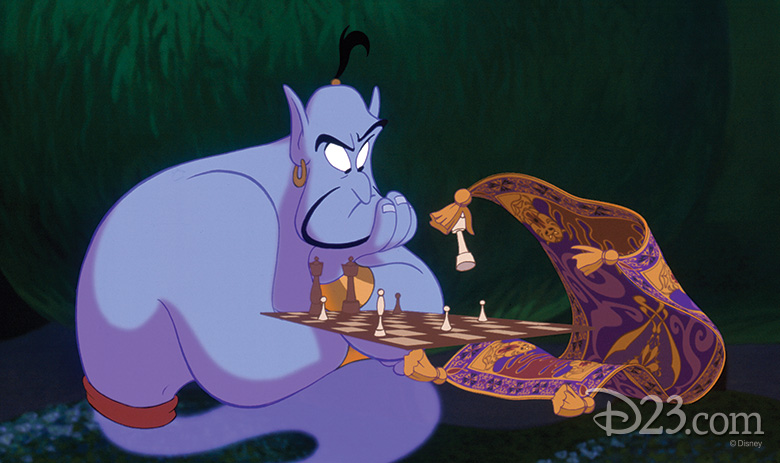 "I can't believe it—I'm losing to a rug!" Genie may be shocked at Carpet's chess skills, but we aren't. In the Disney animated film Aladdin, the enchanted flying carpet, simply named "Carpet," is always there to help out Aladdin, be it pointing the way to the magic lamp or helping woo the princess of Agrabah. With that much cleverness inside one carpet, it's not wonder that Genie can't keep up at chess!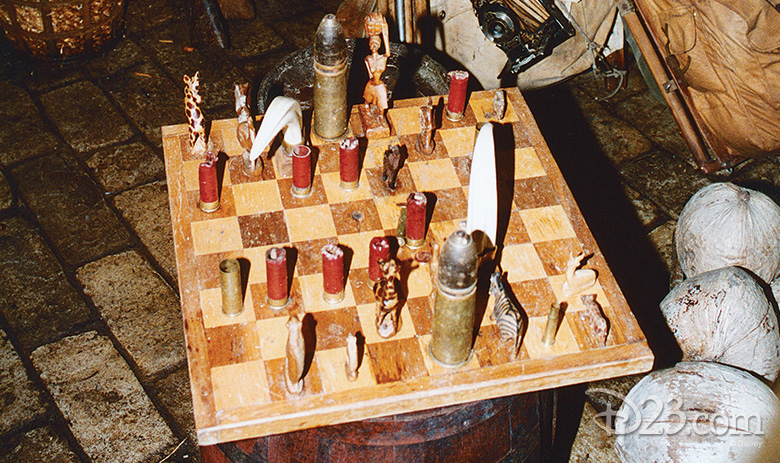 When you ride on the Jungle Cruise at Disneyland, you get to see the alleged "Eighth Wonder of the World" when you pass by the backside of water, but have you ever noticed the wonders you can see just from the ride's queue? Amongst the decorations of safari gear and old radios, you can also spot a unique chess set made of shotgun shells and carved animals. No one is there to play the game, however; all the skippers are too busy lion around.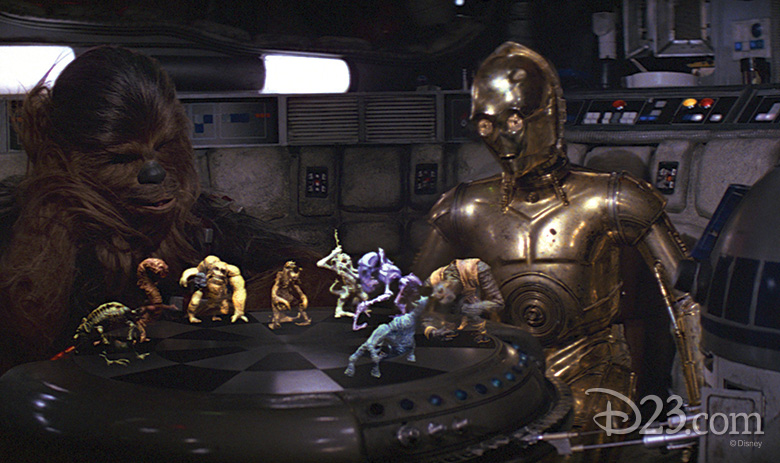 Star Wars: A New Hope (1977)
Chess became a galactic game when C-3PO played against Chewbacca in Dejarik, the version of chess played on a round table in Star Wars. The table shape isn't the only difference in this holographic board game—the strategy is different, too. The focus was less on getting a checkmate and more on survival, as Han advised, "Let the Wookiee win."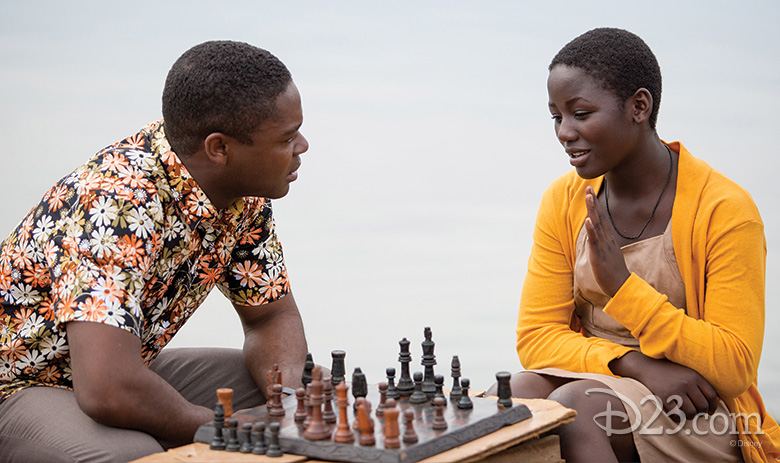 The game of chess features prominently in many of Disney's worlds, from Wonderland, to Mathmagicland, to the Millennium Falcon speeding through space. But sometimes the most magical games of chess can be found in the real world. Queen of Katwe, set in rural Uganda, tells the vibrant, true story of a young girl who becomes an international chess champion. Queen of Katwe opens in limited release on September 23, expanding September 30, 2016.