By Courtney Potter
Sophie's Adventures with The BFG in New Trailer
"Hold your breath, cross your fingers, here we go!" Roald Dahl's epic tale The BFG comes to life this summer, courtesy of legendary director Steven Spielberg… and we've got a brand-new trailer to (re)whet our whistle, above.
Disney's The BFG tells the über-imaginative, colorful story of a young girl (newcomer Ruby Barnhill) and the dim-witted but kind-hearted giant (Oscar® winner Mark Rylance) who introduces her to the wonders and perils of Giant Country. Also starring Penelope Wilton (Downton Abbey), Jemaine Clement (Flight of the Conchords), and Bill Hader (Inside Out), the film bursts into theaters on July 1.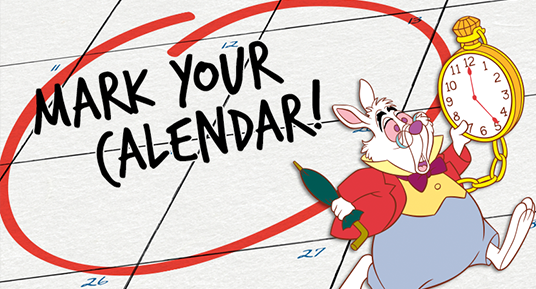 Save the Date!
Be sure to mark these upcoming Disney events on your calendar:
D23 and Walt Disney Archives


May 20


Mickey's of Glendale • Orlando Shopping Event


May 21


Finding Nemo: D23 in the Big Blue World (Florida)


June 4


D23's Afternoon in the Sea: Finding Nemo


June 8


D23 Member Night at Newsies—On Tour in Salt Lake City, Utah


August 22-26


D23 Presents Aloha Aulani!


November 19-20


D23 Destination D: Amazing Adventures


Studios




May 27


Alice Through the Looking Glass opens in theaters.


June 17


Finding Dory opens in theaters.


July 1


The BFG opens in theaters.


August 12


Pete's Dragon opens in theaters.


November 23


Moana opens in theaters.


December 16


Rogue One opens in theaters.
Parks


March 2—May 30




Epcot International Flower & Garden Festival




June 16




Shanghai Disney Resort to open




June 17


Soarin' Around the World Debuts at Disney California Adventure and at Epcot


September 2, 8, 11, 13, 16, 18, 20, 23, 25, 29, 30 and October 2, 4, 6, 7, 10, 11, 13, 14, 16, 18, 20, 21, 23, 25, 27, 28, 30, 31




Mickey's Not-So-Scary Halloween Party at Walt Disney World Resort




November 7, 8, 10, 11, 13, 15, 18, 27, 29 and December 1, 2, 4, 6, 8, 9, 11, 13, 15, 16, 18, 22




Mickey's Very Merry Christmas Party at Walt Disney World Resort




Television




May 27




100th DCOM Celebration Kicks Off on Disney Channel at 10 a.m.




June 24


Adventures in Babysitting Premieres on Disney Channel at 8 p.m. EDT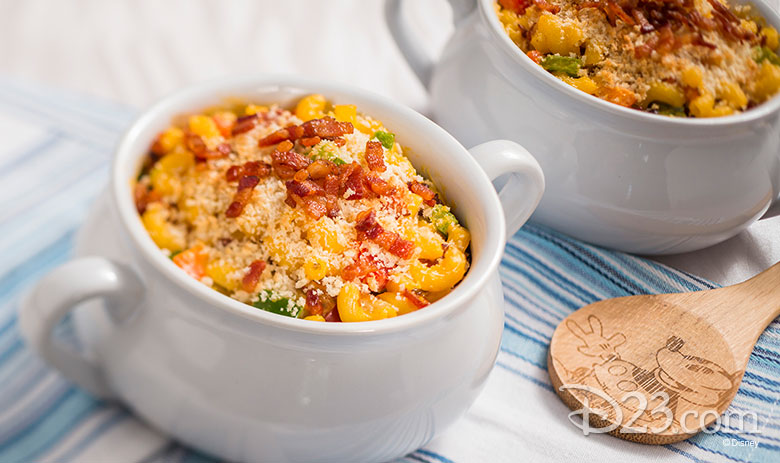 2016 Epcot International Food & Wine Festival—Now 62 Days of Fun!
How much delicious food, delectable wine, and amazing music can you pack into a little more than two months? Epcot aims to find out with this year's edition of their International Food & Wine Festival—which is expanding by nine days! Now in its 21st year, the Food & Wine Festival allows guests to sample global cuisines, wines, and beers; enjoy cooking demonstrations from some of the world's best chefs; and revel in the dulcet tones of concerts from well-known music artists.
With the nine-day expansion, you can bet that the 2016 edition will bigger and better than ever! Celebrity chefs—including Buddy "Cake Boss" Valastro, Cat Cora, and Jamie Deen—will be on hand (with more added in the weeks to come), and all-new, hands-on experiences with chefs, bakers, and "mixologists" will be offered in the Festival Center. Additionally, look for brand-new dishes to taste—like beef brisket and vegan Greek nachos! And don't forget the Festival's "Eat to the Beat" concert series; this year, eight new acts will join returning favorites including Wilson Phillips and Boyz II Men (featuring recent Dancing with the Stars competitor Wanya Morris).
The 2016 Epcot International Food & Wine Festival runs from September 14 to November 14—and most activities are included in your Epcot park admission! For more info, click here.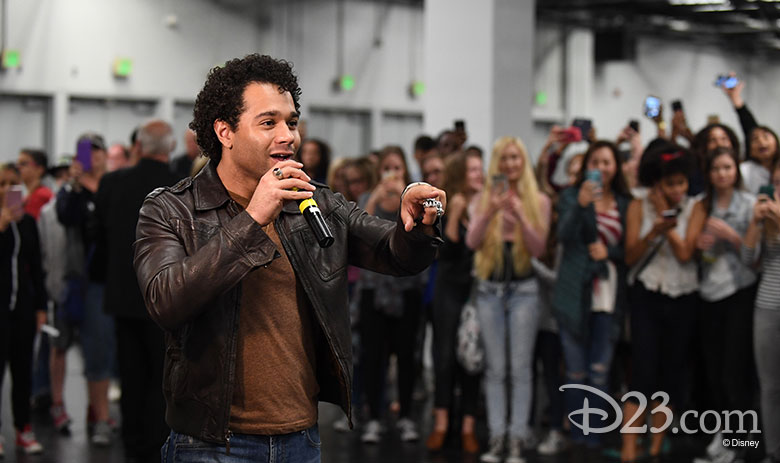 High School Musical 4 Open Call Attracts 5,000 Wannabe Wildcats
A few weeks ago, we alerted all you singin' and dancin' teenager-types (or those with teens in the family) about an upcoming High School Musical 4 open casting call in Anaheim, CA. Well, that open call happened on Sunday, May 15—and an estimated 5,000 hopefuls descended upon the Anaheim Convention Center for their chance at Disney Channel stardom!
That's not all: High School Musical star Corbin Bleu surprised the young performers (many of whom traveled from all over the country) to encourage and support them before their audition. These 5,000 singers, dancers, and actors join the more than 13,000 online submissions that have come into the casting team through the Disney Applause app.
Who will be "all in this together"? Which unknown actors will "get their head in the game"? Stay tuned…
Star Power for Star Wars Celebration Europe
Star Wars fans "across the Pond" (or those of you willing to travel), listen up! Some very cool celebrity guests are queuing up for this year's Star Wars Celebration Europe, which blasts into orbit in July.
Gareth Edwards, director of the upcoming Rogue One: A Star Wars Story, will join Lucasfilm president Kathleen Kennedy and some special, yet-to-be-announced guests for a Rogue One panel at Celebration Europe on July 15—and from what we can gather, it'll be a totally "can't-miss" event. They'll be joining previously announced Celebration guests including Warwick Davis (who'll be acting as host), Carrie Fisher, and Mark Hamill! Keep your eyes peeled for more Star Wars Celebration Europe news as it becomes available. And for those fans that want to attend in person, visit StarWarsCelebration.com for tickets.
Disneyland Guests Go Through the Looking Glass with Johnny Depp
Ever imagined interacting with Alice Through the Looking Glass' Mad Hatter, as portrayed (with impish delight) by Disney Legend Johnny Depp? That dream recently came true for some unsuspecting Disneyland Park guests, when Depp—hidden somewhere in Underland—appeared as the Hatter via appropriately magical video at the park's entrance.
Check out the adorable clip, above… and don't forget to follow Alice as she helps the Hatter reclaim his "muchness" when Alice Through the Looking Glass debuts in theaters on May 27.
Get Inside Disney Parks with New Video Series
Our friends over at the Disney Parks Blog recently premiered their very own weekly video series, entitled Inside Disney Parks. Each newscast will feature the blog's latest stories, as well as video not shared anywhere else. Viewers will get a true "insider's look" at amazing Disney destinations the world over, and will be the first to know about what's happening right now and what's to come.
The first installment features the new Tree of Life at Disney's Animal Kingdom; a look at the new Luigi's Rollickin' Roadsters at Disney California Adventure; and a rundown of all the Star Wars fun coming to Disney Parks this summer. Take a gander, above…