Meet Baymax Again on Disney XD in 2017!
Did you love Baymax, Hiro, and their friends—control freak Wasabi, scientist Honey Lemon, fanboy Fred, and no-nonsense Go Go—so much that you've found yourself longing for more of their adventures? Disney XD made your wishes come true today with the announcement that an animated television series based on Walt Disney Animation Studios' Oscar®-winning feature film inspired by the Marvel comics, Big Hero 6, will premiere on the network and its platforms in 2017.
The series' creators and executive producers are Emmy® Award-winning producers Mark McCorkle and Bob Schooley—of Kim Possible fame—and they'll be joined by their Kim Possible colleague Nick Filippi, who serves as executive producer and supervising director. Produced by Disney Television Animation, the series picks up immediately following the events in the feature film, and continues the adventures and friendship of 14-year-old tech genius Hiro and his compassionate, cutting-edge robot Baymax. As the new prodigy at San Fransokyo Institute of Technology, Hiro now faces daunting academic challenges and the social trials of being the little man on campus. Off campus, the stakes are raised for the high-tech heroes as they must protect their city from an array of scientifically enhanced villains.
San Fransokyo, here we come!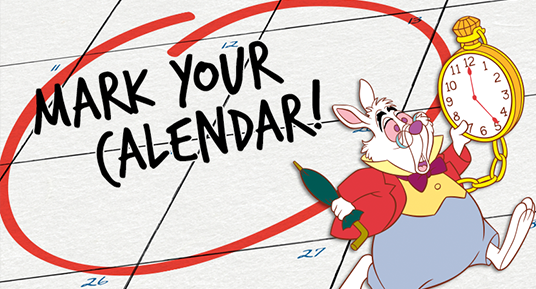 Save the Date!
Be sure to mark these upcoming Disney events on your calendar:
New Finding Dory Trailer: Have You Seen Her?
Can't wait 'til summer to get another fix of Dory, Marlin, and Nemo? Fear not! A brand-new trailer for Disney•Pixar's Finding Dory just hit the airwaves (courtesy of The Ellen DeGeneres Show)… check it out, above!
Finding Dory reunites Dory with her fishy friends on a search for answers about her past. What can she remember? Who are her parents? And most importantly, where did she learn to speak Whale? Directed by Andrew Stanton (Finding Nemo, WALL•E) and produced by Lindsey Collins (co-producer, WALL•E), the film features the voices of Ellen DeGeneres, Albert Brooks, Modern Family stars Ed O'Neill and Ty Burrell, Kaitlin Olson, Eugene Levy, and Diane Keaton. Look for it to swim into theaters on June 17!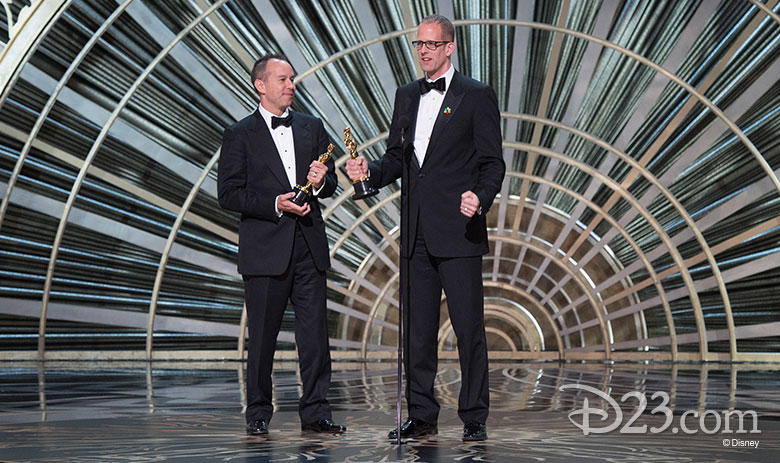 A Joyful Inside Out Win at the Academy Awards®
This past Sunday, Hollywood celebrated film's best and brightest of 2015 when the 88th Academy Awards® were handed out at the Dolby Theatre—and Disney releases received the Oscar® in two categories, with Inside Out taking home the coveted statue for Best Animated Feature!
In honor of Toy Story's 20th anniversary in late 2015 (where does the time go?), the newest Oscar-winning film from Disney•Pixar was presented its award by the animated stars of that very first Pixar feature—Sheriff Woody and Buzz Lightyear. Accepting the award were director Pete Docter (who previously won the Best Animated Feature Oscar for Up in 2009) and producer Jonas Rivera. "We are so lucky… because we get to make stuff," Docter said during his moving speech. "This film is really born from watching our kids grow up, which is not easy. Anyone out there who's in junior high, high school, working it out, suffering… There are days you're going to feel sad, you're going to feel angry, feel scared… That's nothing you can choose, but you can make stuff. Make films, draw, write—it can make a world of difference."
The second Oscar for a Disney release went to actor Mark Rylance, who was recognized for his supporting role in the DreamWorks production, Bridge of Spies. Congratulations to all of this year's winners! See the full list at Oscar.com.
What's Next for Disney Infinity 3.0
On Tuesday morning, the good folks over at Disney Consumer Products and Interactive revealed what's to come for Disney Infinity 3.0 in 2016 through the premiere of their brand-new online show, Disney Infinity Next, on YouTube. Some of the highlights include: plans to release four new Play Sets, compatible with Disney Infinity 3.0, in the months to come; the addition of Judy Hopps and Nick Wilde from Walt Disney Animation Studios' Zootopia; an exciting dive into the development of the upcoming Marvel Play Set, Marvel Battlegrounds, which includes three awesome new characters (Ant-Man, Black Panther, and Vision!); and much, much more.
Check out the full episode at the link above. And stay tuned for more episodes of Disney Infinity Next throughout the year…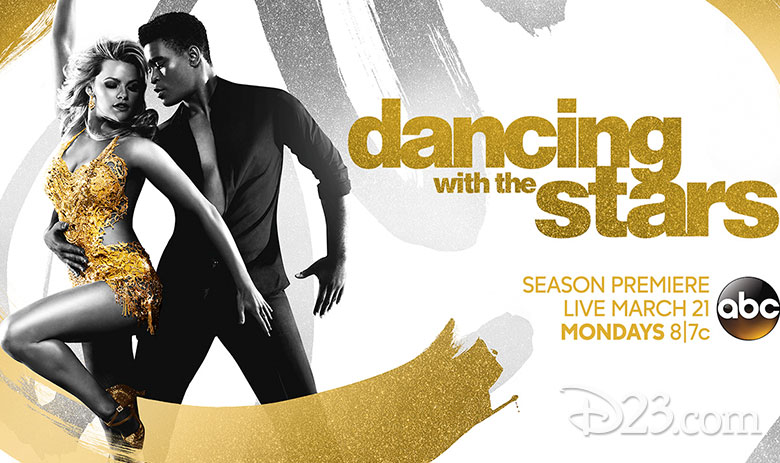 Who'll Be Dancing with the Stars? Find Out March 8!
It seems like just yesterday that Bindi Irwin took home the coveted Mirrorball trophy (with pro partner Derek Hough) on ABC's Dancing with the Stars… but in actual fact, it's already been three full months since Season 21 wrapped—which means another electrifying season is on the horizon! To that end, the full slate of new Dancing with the Stars (DWTS) celebrities will be revealed live on ABC's Good Morning America (GMA) on Tuesday, March 8.
While Julianne Hough won't be back in the ballroom as a judge this season, we will see the return of DWTS stalwart Len Goodman—who'll join Carrie Ann Inaba and Bruno Tonioli at the judges' table. And don't worry: Emmy® award winner Tom Bergeron and FOX Sports' Erin Andrews are back as hosts.
Will your favorite celebs be donning their dancin' shoes and ball-changing across the stage? Find out when GMA makes the big reveal on March 8… and look for Season 22 of Dancing with the Stars to kick off on Monday, March 21, only on ABC.
Luigi's Rollickin' Roadsters Opening Soon at Disney California Adventure
There's a new ride coming to Cars Land at Disney California Adventure—and it's set to open just days from now! Radiator Springs' favorite mechanic, Luigi, is back… only this time, he's brought a slew of Italian "cousins" with him. Luigi's Rollickin' Roadsters (which is replacing Luigi's Flying Tires) finds Luigi and his family from Carsoli participating in some Italian-style "folk dancing"; the ride allows guests to sit in brightly colored convertibles as a wireless computer-controlled communication system guides those cars around the track—and it's all set to peppy Italian music.
But that's not all: This ride has a place in Disney history! It's the first attraction at Disneyland Resort to use a trackless surface, much like Mystic Manor at Hong Kong Disneyland and Ratatouille at Disneyland Paris. Catch a sneak peek at the ride (and its amazing trackless technology) in the new video from our friends at the Disneyland Resort, above.
Take a spin with Luigi and family when Luigi's Rollickin' Roadsters opens on Monday, March 7! "Ciao!"
Disney Springs to Welcome 30 New Tenants
Disney Springs—Walt Disney World Resort's reimagined dining, shopping, and entertainment district—is almost ready to unleash its fun onto all manner of guests. A whopping 30 more high-profile tenants were just announced as setting up shop at Disney Springs in time for Summer '16, including Anthropologie, Under Armour, kate spade new york, Lucky Brand, Vera Bradley, D-Luxe Burger, and Sephora.
Disney Springs, which was inspired by Florida's waterfront towns and natural beauty, is finishing up its largest expansion in history. All told, the area will feature more than 150 retail, dining, and entertainment offerings in four distinct "neighborhoods": The Landing, Marketplace, West Side, and Town Center. Look for new shops and dining venues to open in phases beginning May 15.