By Courtney Potter
Disney Junior's Rise Up, Sing Out Inspiring Conversations
It's positively music to our ears! Earlier this week, Disney Junior debuted a brand-new series called Rise Up, Sing Out—an animated show featuring music-based shorts that showcase an inspiring, empowering, and optimistic message about race, culture, community, and celebrating differences. Check out a featurette about the making of the shorts, above.
The shorts feature music by Ahmir "Questlove" Thompson (director of the documentary Summer of Soul… Or, When the Revolution Could Not Be Televised, now streaming on Hulu) and Tariq "Black Thought" Trotter of the Grammy®-winning musical group The Roots, who also serve as executive producers alongside Latoya Raveneau (Disney+'s The Proud Family: Louder and Prouder). The shorts are produced in collaboration with Oscar®-winning animation studio Lion Forge Animation (Hair Love).
All eight episodes of Rise Up, Sing Out are currently streaming on Disney+, with the first episode having premiered this past Wednesday, February 2, on Disney Channel and Disney Junior. Additional episodes will roll out on Disney Channel and Disney Junior into next week. Keep your eyes and ears peeled for all the tuneful, inspirational fun!
5 Fantastic Things to Watch This Weekend
Leave it to the worlds of Disney to color your weekend with lots of incredible viewing… Take to Disney+ and celebrate the 77th anniversary of Disney's seventh full-length animated film, The Three Caballeros; find out if it's "Good to be Bad" with a Descendants marathon on Disney Channel; and so much more.
Disney+ Original Documentary More Than Robots to Premiere at SXSW
Our pals over at Disney+ just announced that the Gillian Jacobs–directed film More Than Robots, an original documentary presented by Supper Club and Disney+ and made in partnership with FIRST®, will premiere at the world-renowned SXSW (South by Southwest) Film Festival on March 14—followed by its exclusive streaming debut Friday, March 18, on Disney+. Take a gander at the official trailer for the film, above.
More Than Robots follows four teams of teenagers from around the world as they prepare for the 2020 FIRST Robotics Competition. Viewers will get to know teams from Los Angeles, Mexico City and Chiba, Japan, as they work towards the goal of taking their unique designs all the way to the highly competitive global championships. Despite facing challenges along the way—including limited community resources and the COVID-19 pandemic—the kids persevere… and learn that there is a lot more to the competition than just robots.
For more than 20 years, Disney has supported FIRST with financial, in-kind and mentorship resources. Together with Lucasfilm's philanthropic initiative Star Wars: Force for Change, FIRST continues to bring hands-on learning opportunities and mentorship to more young people around the world—empowering them not only to think big, but to develop the skills needed to be the next generation of innovators.
Actress Jacobs (Community) makes her feature-length documentary directorial debut with More Than Robots… make sure to mark those calendars!
Everything to Watch During Black History Month 2022
We're now firmly ensconced in Black History Month—and to honor the occasion (worthy of celebration all year long!), an incredible lineup of content can be viewed across Disney's streaming services and airing on Disney's linear networks. From can't-miss series (Abbott Elementary, grown-ish, The Proud Family: Louder and Prouder) to inspiring movie collections, D23 has curated the ultimate viewing guide for content from across the company.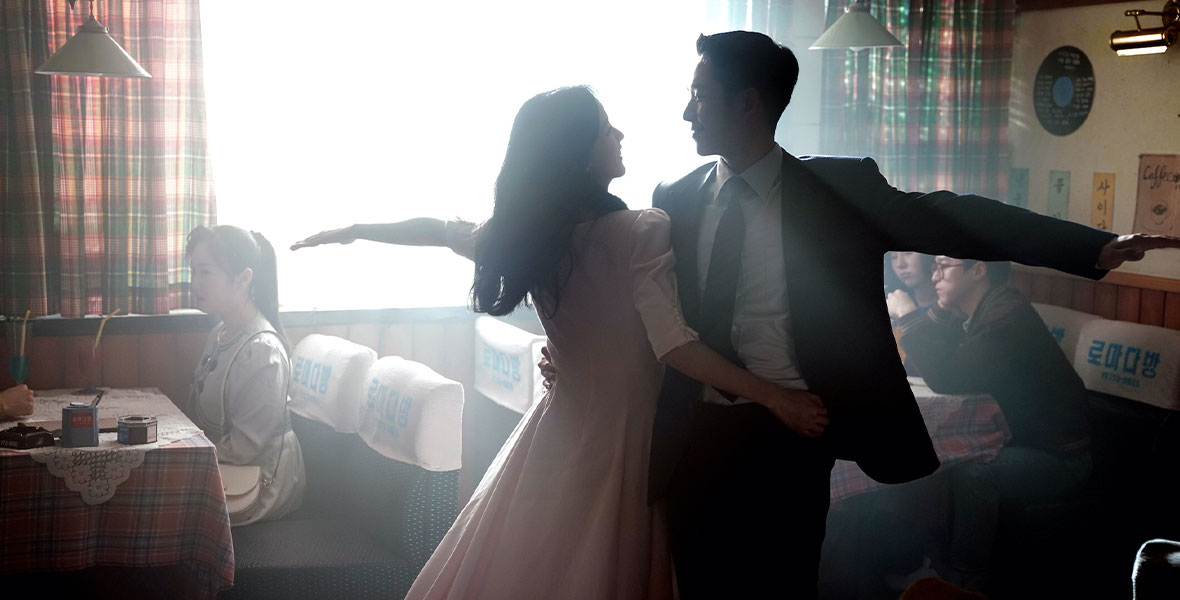 Korean Drama Snowdrop to Premiere on Disney+
Snowdrop, the highly anticipated original series from Korea, premieres on Disney+ this Wednesday, February 9. A period drama that explores the forbidden love between a young couple trapped in a time of political turmoil, the series features Jung Hae-In, star of Tune in for Love and While You Were Sleeping, and BLACKPINK's Jisoo in her leading-role debut. All 16 parts will drop (no pun intended) that same day…
When a blood-soaked man (Jung) bursts into the dormitory of a women's university in Seoul, Korea, Eun Yeong-ro (Jisoo) goes against her better judgment and risks being expelled to hide the man from his attackers and tend to his wounds. Unbeknownst to Yeong-ro, the man has a harrowing secret that threatens to put her friends' and family's safety at risk—and the two, who embark on an improbable romance, will have to work together to overcome ample obstacles… An emotional rollercoaster full of excitement, action, and romance, Snowdrop—written by Yoo Hyun-mi and directed by Jo Hyun-tak—follows Yeong-ro as she goes against both family and country to help the man she loves.
"Snowdrop is a heartwarming fictional melodrama about a young couple in love, and as the story unfolds, [they] find themselves enduring an unbearable pain that one rarely encounters in a lifetime," Jo recently said. "I hope global audiences find this heartfelt series also gripping and suspenseful, as the two come to face their fate."
Magic Kingdom Expands 50th Anniversary Festivities with New Parades
The fun continues at Walt Disney World Resort for their big 50th anniversary… and The World's Most Magical Celebration at Magic Kingdom Park at is adding even more magic with exciting new and returning entertainment.
Beginning Friday, February 11, the brand-new Disney Adventure Friends Cavalcade! super-sized parade stars nearly 30 of our favorite Disney and Pixar friends, including Nick and Judy from Zootopia, Baloo and King Louie from The Jungle Book, José Carioca and Panchito from The Three Caballeros, plus Merida, Moana, The Incredibles, and more—including the Magic Kingdom debut of Miguel from Coco in his mariachi finery.
The beloved Disney Festival of Fantasy Parade will return to Magic Kingdom Park on Wednesday, March 9—which happens to be the anniversary of the parade's debut in 2014. Dazzling guests since its debut, the parade features beloved Disney characters bringing their individual stories to life on enchanting floats that look as though the characters themselves had a hand in crafting them. One of the highlights? The breathtaking, fire-breathing Maleficent Dragon float, looming 26 feet above the parade route at a whopping 35 feet in length… and it's returning to the parade looking just as menacing as ever.
But that's not all: Mickey's Magical Friendship Faire will make its debut on the Cinderella Castle Forecourt Stage on Friday, February 25. The show, newly enhanced for Walt Disney World's 50th celebration, will incorporate favorite scenes inspired by Frozen, Tangled, and The Princess and the Frog—plus a new opening and a new finale with Mickey Mouse and pals in their sparkling, EARidescent best. Presented multiple times a day, the show includes an all-new, original song titled "Where the Magic Feels Like Home."
ICYMI: Your Guide to Valentine's Day Sweets and Treats at Disney Parks Around the World
It's almost time to celebrate love in all its many forms, and the good folks at Disney Parks around the globe have cooked up some truly delightful ways to win your heart—through your stomach! We'd recommend eating a snack before checking out D23's colorful rundown; if not, you'll definitely come away hungry. Don't say we didn't warn ya!