By the D23 Team
Kicking off this February, we're Celebrating Black Joy across The Walt Disney Company. And as part of that celebration, an incredible lineup of content is available across Disney's streaming services and airing on Disney's linear networks. From can't-miss series (Abbott Elementary, grown-ish, The Proud Family: Louder and Prouder) to inspiring movie collections, we've curated the ultimate viewing guide for content from across the company.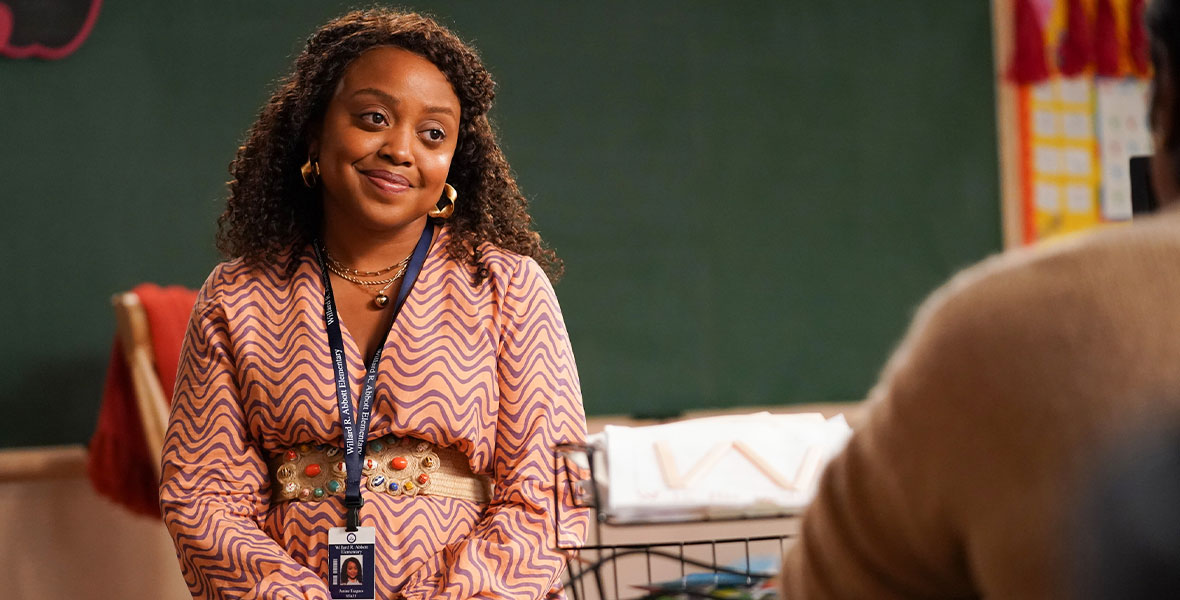 ABC
In Judge Steve Harvey, Steve Harvey serves as judge and jury as real people with real conflicts present their cases in his courtroom—ranging from family disputes, unpaid bets to sour friendships, and everything in between! The unscripted courtroom comedy series airs Tuesdays at 8 p.m. ET/PT. Meanwhile, the hit comedy Abbott Elementary, created by and starring Quinta Brunson, has been a hit with viewers and critics since it debuted with a special sneak peek last year. New episodes air Tuesdays at 9 p.m. ET/PT. The freshman series is followed by black-ish, now in its final season, at 9:30 p.m. ET/PT. Created by Kenya Barris, the award-winning comedy shines a light on current events through the lens of the Johnson family, and stars Anthony Anderson, Tracee Ellis Ross, Yara Shahidi, Marcus Scribner, Miles Brown, Marsai Martin, Laurence Fishburne, Jenifer Lewis, Peter Mackenzie, Deon Cole and Jeff Meacham. Closing out Tuesday nights is the hip-hop drama Queens, starring Eve, Brandy, Naturi Naughton, and Nadine Velazquez. Queens will air its last two episodes of the season on February 8 and February 15, both at 10 p.m. ET/PT.
ABC's Wednesday night comedy block includes The Wonder Years at 8:30 p.m. ET/PT. Narrated by Don Cheadle and starring Elisha "EJ" Williams, Dulé Hill, Saycon Sengbloh, and Laura Kariuki, the coming-of-age comedy is set in the late '60s and follows the lives of the Williams family in Alabama, as seen through the eyes of Dean (Williams).
Mark your calendars, because the dramas Station 19 and Grey's Anatomy return with all-new episodes on Thursday, February 24, at 8 p.m. and 9 p.m. ET/PT, respectively. On Sunday, February 22, at 10 p.m. ET/PT, the game show To Tell the Truth, hosted by black-ish's Anderson and featuring Mama Doris, returns. One week later, on Sunday, February 27, at 8 p.m. ET/PT, American Idol is back for its milestone fifth season on ABC (and 20th season overall). If you missed the limited series Women of the Movement, which told the story of Mamie Till-Mobley seeking justice for her son Emmett Till, all episodes are now available on Hulu.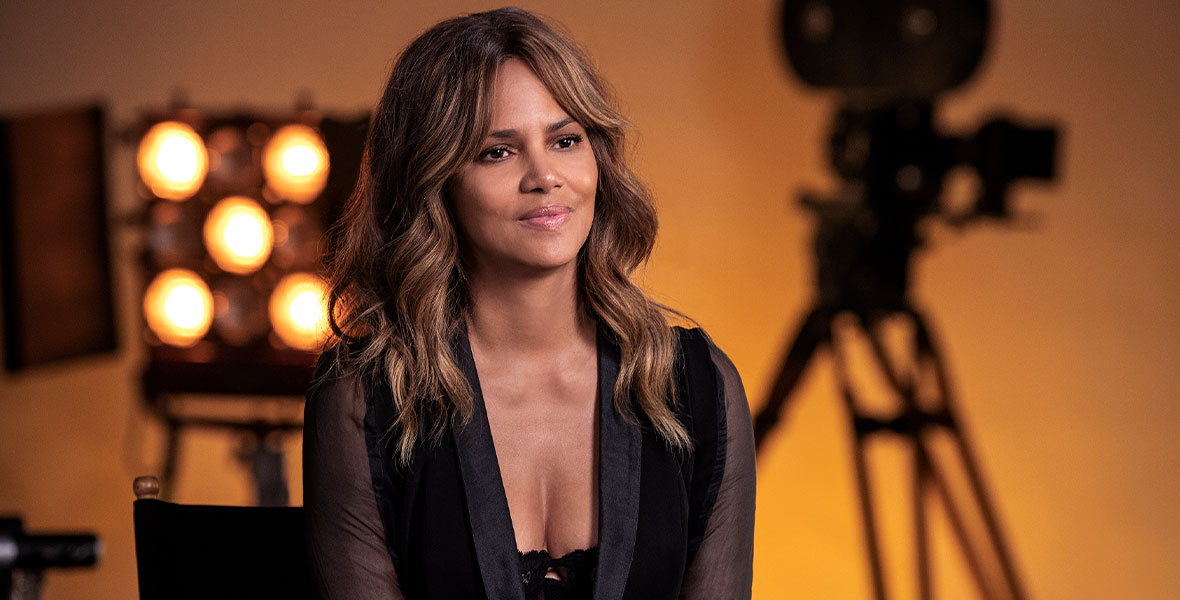 ABC News
On Thursday, February 3, at 8 p.m. ET/PT ABC News' Soul of a Nation returns on ABC with the special Screen Queens Rising, which explores how Black actresses, a historically overlooked and undervalued group in Hollywood, have in recent years begun to ascend to the top echelons of entertainment and American culture. That night at 9 p.m. ET/PT, ABC News' Soul of a Nation Presents: X / o n e r a t e d – The Murder of Malcolm X and 55 Years to Justice profiles Muhammad Abdul Aziz, a man who was wrongfully convicted of Malcolm X's assassination. Featuring the first TV interview with Aziz since his exoneration, conducted by Byron Pitts, the special retraces Malcolm X's shocking 1965 assassination, as well as Aziz's decades behind bars and on parole and the devastating impact on his family.
Good Morning America will honor Black history with daily features and stories throughout the month, including a two-part series around Black financial literacy, covering generational wealth and estate planning, and segments on civil rights activist Annie Abrams, the power of the Black vote, Black heart health, the 10th anniversary of Trayvon Martin's death, and more. Throughout Black History Month, World News Tonight with David Muir will honor figures, heroes, veterans, healthcare workers, teachers, politicians, and others. Nightline will offer an intimate look at the first police academy at a Historically Black College and University—featuring the first nine recruits ever—and additional content from the Soul of a Nation specials. This Week with George Stephanopoulos will focus on voters of color and examine the impact of sweeping changes to voting rights legislation across the country. GMA3: What You Need to Know will have an exclusive interview with General Charles Q. Brown Jr., the chief of staff of the Air Force and the first Black military service chief. Additional guests include Ken Welch, the first Black mayor of St. Petersburg, Florida, and Michelle Duster, the great-granddaughter of civil rights activist Ida B. Wells, among others.
The View kicks off Black History Month today with the start of its month-long celebration honoring unknown African American pioneers and trailblazers. The show's "Black History Month FYI" series, airing three days a week in February, will spotlight hidden figures who have made a significant impact on American life in politics, the arts, science, and business. Tamron Hall will continue to highlight groundbreaking and inspiring people in pop culture and beyond. In one episode, host Tamron Hall will sit down for a daytime exclusive hour with New Edition, discussing their impactful history as they prepare for their concert tour.
ABC News Live will present a special, The Spark: How Trayvon Changed America, with Deborah Roberts, airing on February 25, one day before the 10th anniversary of Trayvon Martin's death and featuring an interview with Martin's mother, Sybrina Fulton. ABC News Live will also reprise Conversations with Black Men and Conversations with Black Women.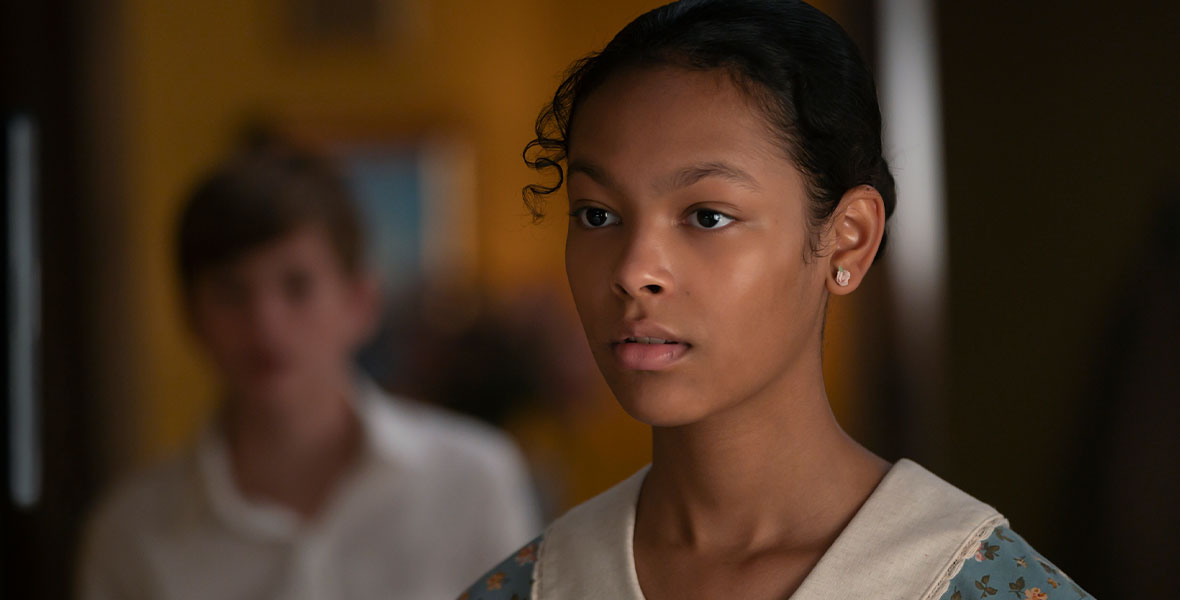 Disney Channel
The second season of Secrets of Sulphur Springs is streaming in its entirety on Disney+... but if you prefer to savor the mystery, episodes will air Fridays (February 4, 11, 18, and 25) at 8 p.m. ET/PT on Disney Channel. Watch as Griffin (Preston Oliver) and Harper (Kyliegh Curran) unravel new mysteries about The Tremont, and Harper follows the real ghost back to the 1930s to learn more about her family's deep-seated connection to the hotel. When the power source to the time machine is unintentionally taken and the portal disappears, Harper becomes trapped in the past with her great-uncle Sam (Ethan Hutchison) and great-great-grandfather Elijah (Robert Manning Jr.), while her great-grandmother Daisy (Curran) is left to navigate the present. With help from Savannah (Elle Graham) from her new life in 1962, the friends attempt to fix the time machine and restore the portal before it's too late and life is forever changed.
Stream all four seasons of Raven's Home—which stars Raven-Symoné, Issac Ryan Brown, Navia Robinson, Jason Maybaum, Sky Katz, and Anneliese van der Pol—on Disney+ and DisneyNOW. Plus, a fifth season is coming soon to Disney Channel! It will continue to follow the hilarious adventures driven by the psychic Raven Baxter (Raven-Symoné) and her son Booker (Brown), who has inherited his mom's gift to catch glimpses of the future.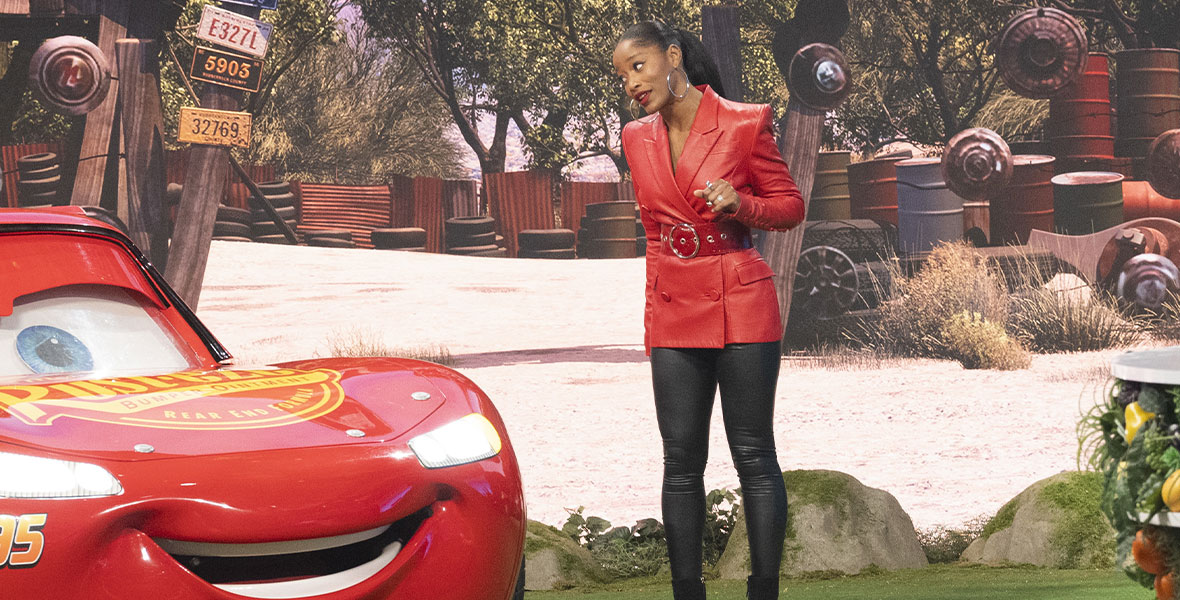 Disney+
Explore a full range of titles via the Celebrate Black Stories hub.
The Proud Family: Louder and Prouder, a continuation of the hit Disney Channel series The Proud Family, follows the adventures and misadventures of 14-year-old Penny Proud (voiced by Kyla Pratt) and her family as they navigate modern life. The 2020s bring new career highs for mom Trudy (voiced by Paula Jai Parker), wilder dreams for dad Oscar (voiced by Tommy Davidson) and new challenges for Penny... including a socially woke neighbor who thinks she knows it all (voiced by Keke Palmer); bullying social media influencers who want to cancel her; and her own teenage hormones. Penny's friends return, including Dijonay Jones (voiced by Karen Malina White), LaCienega Boulevardez (voiced by Alisa Reyes), Zoey Howzer (voiced by Soleil Moon Frye), and Michael Collins (voiced by EJ Johnson), and Suga Mama (voiced by Jo Marie Payton) is ready to dispense tough love or a gentle hand whenever Penny needs it. The series premieres Wednesday, February 23.
Foodtastic, which debuted on Disney+ last year, is an immersive global competition series in which highly skilled artists create extravagant scene work and larger-than-life sculptures made entirely out of food. Keke Palmer hosts, with FLOUR SHOP founder Amirah Kassem and NYC's City Cakes founder Chef Benny Rivera serving as the series' food art experts.
Marvel Studios' The Falcon and The Winter Soldier stars Anthony Mackie as Sam Wilson, aka The Falcon, and Sebastian Stan as Bucky Barnes, aka The Winter Soldier. The pair, who came together in the final moments of Avengers: Endgame, team up on an adventure that tests their abilities—and their patience—as Sam grapples with becoming Captain America.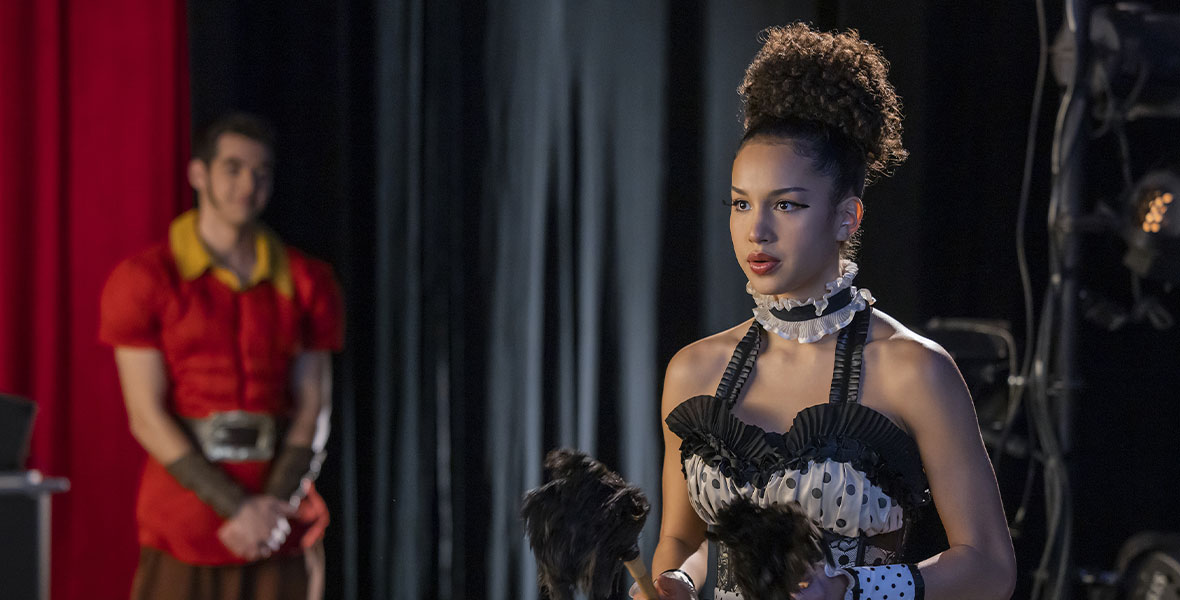 The mockumentary musical drama High School Musical: The Musical: The Series revisits East High School, where the original film trilogy was filmed, and follows theater students who are staging their own musical productions. The first two seasons, starring Olivia Rodrigo, Joshua Bassett, Matt Cornett, Sofia Wylie, Larry Saperstein, Julia Lester, Dara Reneé, Frankie Rodriguez, Joe Serafini, Mark St. Cyr and Kate Reinders, are available to stream now on Disney+—and the third season is currently in production in Los Angeles!
Get personal with Disney Legend Robin Roberts and some of Hollywood's groundbreaking women—including Debbie Allen, Mickey Guyton, and Raven-Symoné—as they bear witness to their incredible journeys on their path to purpose on Turning the Tables with Robin Roberts. Each episode is a profound conversation filled with emotion and inspiration.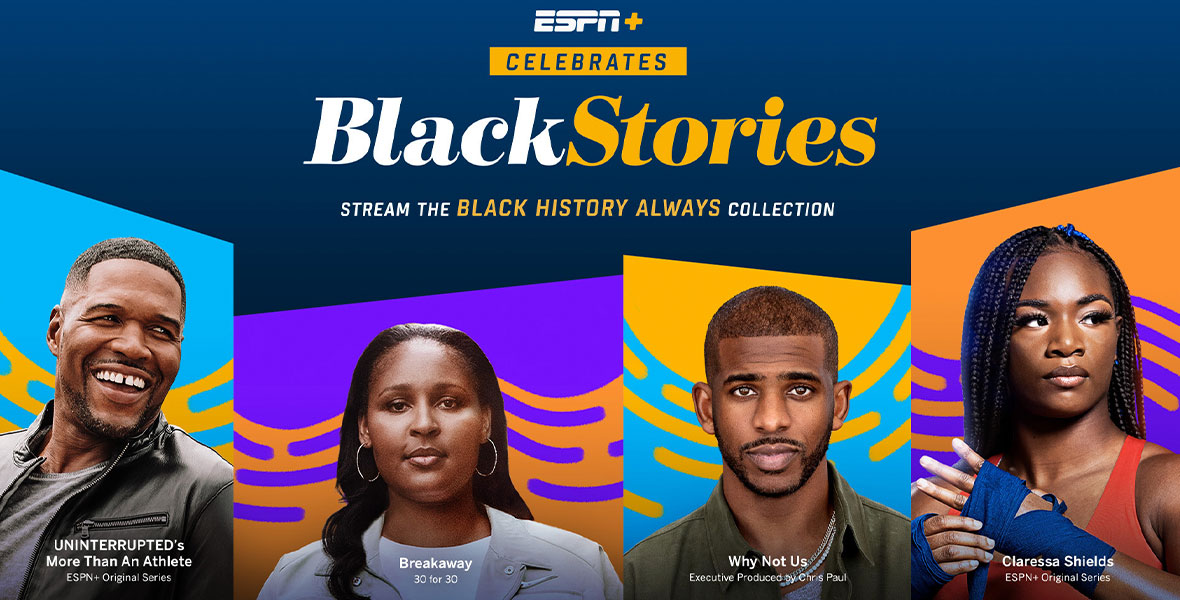 ESPN+
ESPN+ has curated the Black History Always collection to highlight existing and new content from ESPN that elevates sport stories and content for and about Black athletes, fans and communities. The collection is divided into five distinct sections: ESPN+ Originals, 30 for 30 films, O.J.: Made in America (Parts 1-5), Black History Always specials, and E60.
ESPN+ Originals
Why Not Us is an all-access docuseries executive produced by NBA All-Star Chris Paul and ESPN's Stephen A. Smith that takes viewers behind the scenes of the North Carolina Central University basketball team (Season 1) and the Florida A&M football program (Season 2). Each season examines the distinct culture, experiences and challenges of an HBCU (Historically Black Colleges and University) athletic program, its coaches, staff and student athletes. More Than an Athlete, produced in partnership with UNINTERRUPTED, examines the various stages and moments of LeBron James' journey from basketball prodigy to global sports icon, businessman and philanthropist (Season 1). The second season presents an intimate view of Michael Strahan's NFL career, intense work schedule and aptitude to stay authentic. Claressa Shields, a four-part, all-access series, gives fans an inside look at Claressa Shields' quest to become the greatest two-sport athlete of all time, simultaneously maintaining her dominance in boxing while making her debut in mixed martial arts. America's Caddie covers professional golf like never before, mixing feature segments and interviews with golf's biggest stars, as the series follows Michael Collins on his journeys across the country.
30 for 30 Films
The 30 for 30 film series—originally aimed to celebrate ESPN's 30-year anniversary with 30 of the best sports stories throughout history—has since soared past its original idea, winning Peabody and Emmy® awards. 30 for 30 films featured in the collection include 144, The Announcement, The Best That Never Was, Breakaway, Deion's Double Play, The Fab Five, No Crossover, Rodman, Run Ricky Run, You Don't Know Bo, Winning Time, and Vick.
O.J.: Made in America (Parts 1-5)
The Academy Award®–winning five-part film, directed by Peabody and Emmy winner Ezra Edelman, examines the history of race over the last several decades through the lens of O.J. Simpson's rise and fall.
Black History Always Specials
A Love Letter to Black Women, presented by The Undefeated on ESPN+ as the first Black History Always special, honors and celebrates the Black women who positively impact all of our lives. In We Are All Jackie, ESPN MLB analyst Doug Glanville, in addition to Brandon Bellamy (first Black majority owner of a baseball team), Howard Bryant (ESPN.com writer), Sharon Robinson (daughter of Jackie Robinson) and Lisa Salters (Monday Night Football sideline reporter) express the importance of Jackie Robinson's indelible role on and off the baseball field. Bearing Witness is a portrait of Darnella Frazier, who captured the moments leading up to the death of George Floyd, as told through the eyes of her community, the sports world and people around the country. Finding Free spotlights Ryan Russell's tough road to NFL re-entry, highlighting the challenges he faces as an LGBTQ+ athlete after revealing his long-hidden "secret" to the world. The 30-minute documentary Monochrome, filmed in black and white, dissects opportunities earned and denied because of a skater's environment and skin color. The 30-minute film Sole Survivor celebrates the elevation of the "sneakerhead" culture and its importance in the Black community past, present and future. Rhoden's HBCU Road Trip features award-winning journalist William C. "Bill" Rhoden as he chronicles the legacy, tradition, and rebirth of HBCU football, a sport he played as a standout student athlete at Morgan State University. In I Run With Maud, author and former NFL running back Warrick Dunn narrates the special about the fatal shooting of 25-year-old Ahmaud Arbery by three white men. Long Live Seven: The Bryce "Simba" Gowdy Story focuses on mental health and the underreported topic of suicide among young Black men.
E60
ESPN's award-winning, long-form storytelling franchise features revealing profiles, hard-hitting investigations, and exclusive interviews, blending top-notch journalism with unrivaled storytelling as it profiles the biggest names and the best stories in sports. E60s featured in the collection include "Bubba Wallace," "Bonds," "A Love Story," "Murder in Memphis," "2 Chainz Full Circle," "Lindor" and "Marshawn Lynch."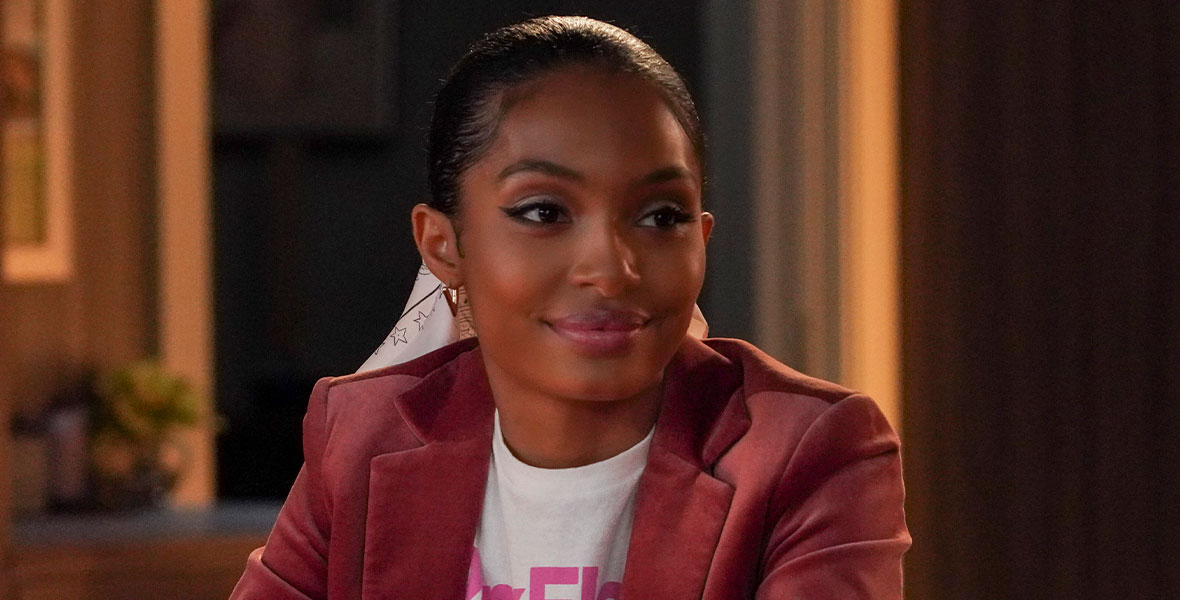 Freeform
grown-ish, the network's No. 1 comedy series, is back—and the countdown to graduation is on as senior year at Cal U is in full swing! From unexpected hookups to wild nights with the crew, new life choices are on the horizon. Let the celebrations—and the complications—commence! The Emmy®-nominated series stars Shahidi, Trevor Jackson, Francia Raisa, Emily Arlook, Jordan Buhat, Chloe Bailey, Halle Bailey, Luka Sabbat, and Diggy Simmons. New episodes of grown-ish will air Thursdays (February 3, 10, 17, and 24) at 10 p.m. ET/PT.
Meanwhile, Freeform's Good Trouble, a spinoff of The Fosters, follows the residents of Downtown Los Angeles' The Coterie as they juggle careers, love and friendship—all while learning that standing up for what you believe in requires making some noise and getting into trouble. Good Trouble stars Maia Mitchell, Cierra Ramirez, Tommy Martinez, Emma Hunton, Sherry Cola, Zuri Adele, Beau Mirchoff, and Josh Pence. All three seasons are streaming on Hulu.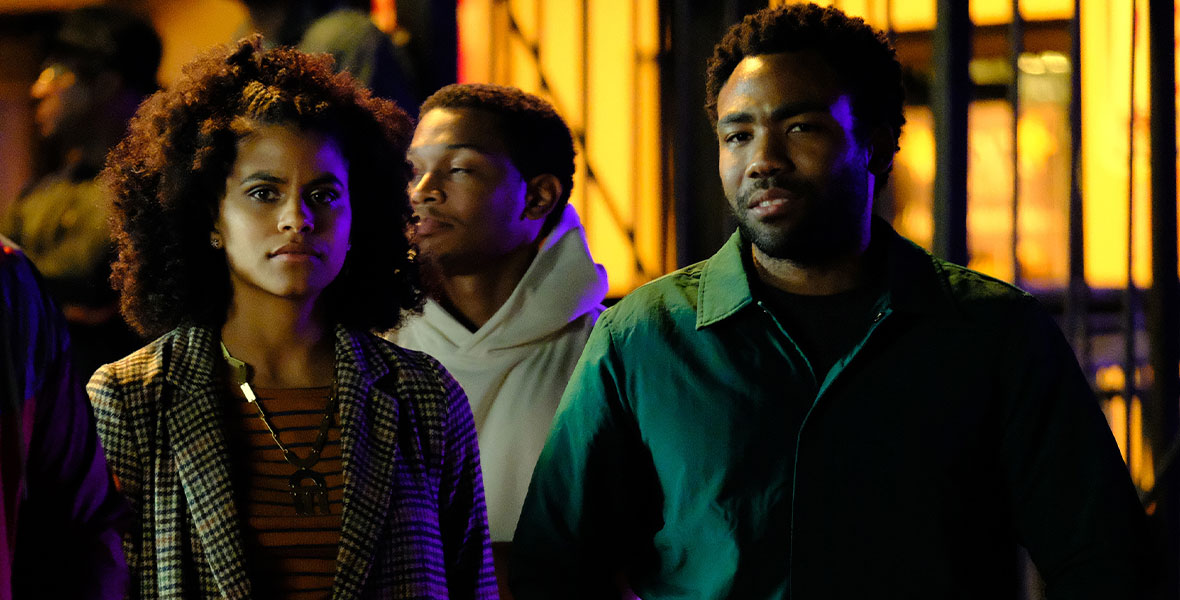 FX
Award-winning scripted series, including Atlanta and Snowfall, and buzzworthy docuseries, such as Hip Hop Uncovered, are available on demand and on Hulu. And make sure to tune in for a trio of broadcast movie premieres, beginning with Jumanji: The Next Level on Sunday, February 6, at 8 p.m. ET/PT. The film, starring Dwayne Johnson, Kevin Hart, Jack Black, Karen Gillan, Danny Devito, Nick Jonas, Danny Glover, and Awkwafina, is followed by Bad Boys for Life, starring Will Smith and Martin Lawrence, on Wednesday, February 23, at 7:30 p.m. ET/PT. Rounding out the network premieres is Charlie's Angels, starring Kristen Stewart, Naomi Scott, and Ella Balinska, on Monday, February 28, at 7:30 p.m. ET/PT.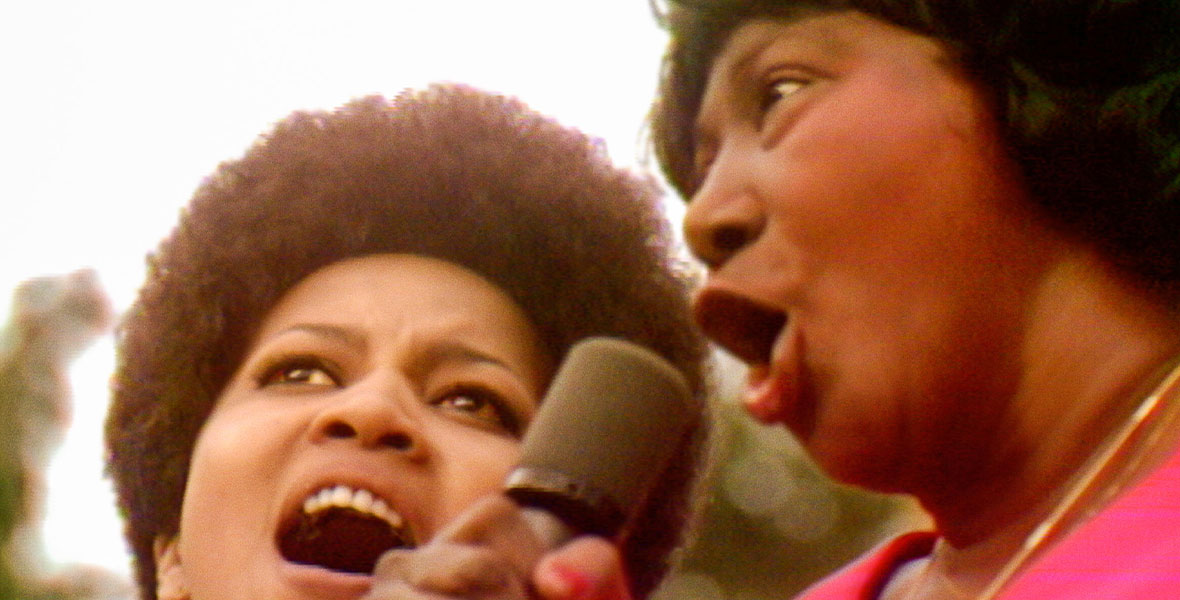 Hulu
Explore a full range of original and licensed titles via the Black Stories hub.
The documentary series Your Attention Please celebrates Black innovators and creators who are working to leave the world better than they found it. Hosted by Craig Robinson, the third season premieres today on the streaming service.
In last year's Summer of Soul (…Or, When the Revolution Could Not Be Televised), first-time filmmaker Ahmir "Questlove" Thompson presenteed a powerful and transporting documentary—part music film, part historical record created around an epic event that celebrated Black history, culture and fashion. Over the course of six weeks in the summer of 1969, just 100 miles south of Woodstock, The Harlem Cultural Festival was filmed in Mount Morris Park. The footage was never seen and largely forgotten—that is, until now.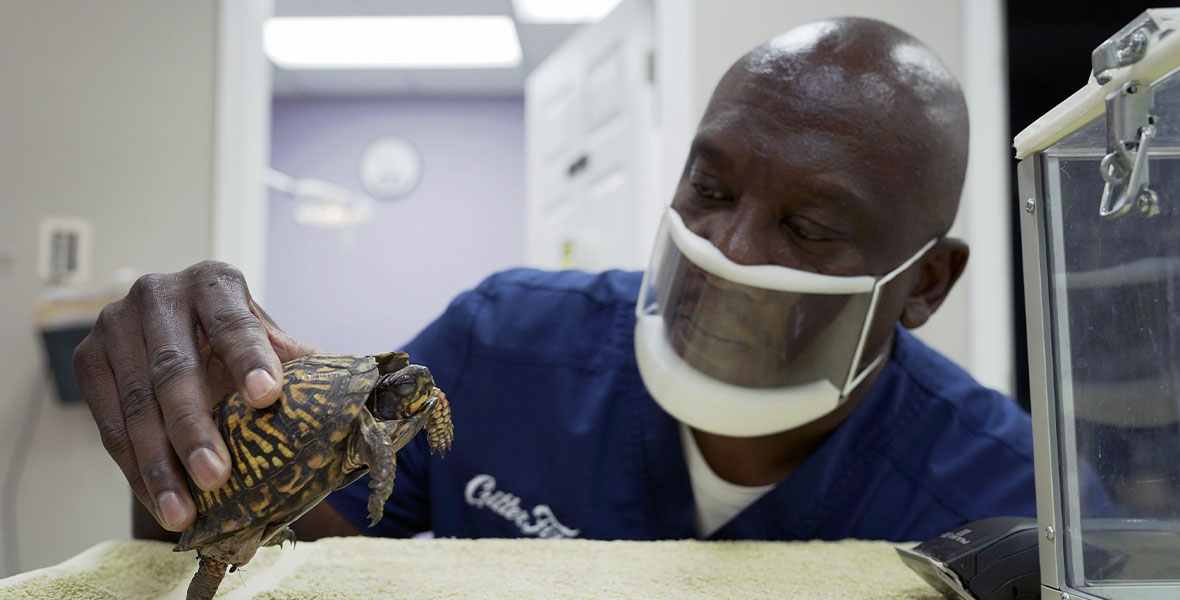 Nat Geo WILD
The new series Pop Goes the Vet with Dr. Joya has been popping with audiences ever since it debuted on Nat Geo WILD January 1. Dr. Joya Griffin is one of only three certified Black veterinary dermatologists in the United States—and she's seen it all! From impacted earwax to oozing cysts to massive hair loss, there's no case that's too mysterious or bizarre. Brand-new episodes will air across three Saturdays (February 5, 12, and 19) at 10 p.m. ET/PT.
Need to catch up on Nat Geo WILD's Critter Fixers: Country Vets? The first two seasons are streaming now on Disney+, and a third season is currently in production. Dr. Hodges and Dr. Ferguson are two lifelong friends who own and operate Critter Fixer Veterinary Hospitals, located 100 miles south of Atlanta. Together with their loving staff, these physicians bring real heart, soul, and humor to their treatment and care of more than 20,000 patients a year across two locations. Between emergency visits to the office and farm calls throughout rural Georgia, this special team is constantly tending to unique cases.
For more ways The Walt Disney Company is celebrating Black History Month, check out the Reimagine Tomorrow website!