By Andie Hagemann
Your weekend lineup is jam-packed with music and adventure! Celebrate the anniversary of The Three Caballeros on Friday. Then, find out if it's good to be bad with a Descendants marathon airing all-day Friday. Watch a climber explore his famous mountaineer father's legacy with the premiere of National Geographic Documentary Films' Torn. Toss your pixie dust in the air because Peter Pan is celebrating its 69th anniversary Saturday. Keep your Sunday scaries at bay with a viewing of Maleficent: Mistress of Evil that evening.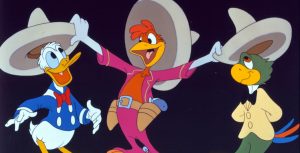 The Three Caballeros—Friday, February 4, on Disney+
Get your dancing shoes ready to celebrate the 77th anniversary of Disney's seventh full-length animated film! Donald Duck (voice of Clarence Nash) stars in this spectacular animated and live-action adventure that is full of surprises and toe-tapping songs. After Donald receives magical gifts from his Latin American friends, he's transported on a musical journey with José Carioca (voice of José Oliveira) and Panchito (voice of Joaquin Garay). The sensational music and spectacular colors are a treat for the whole family!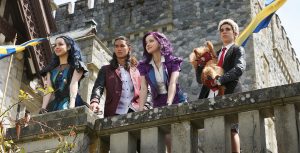 Descendants—Friday, February 4, at 10:55 a.m. ET, on Disney Channel
Kickstart your weekend with a magical Descendants marathon. In a present day Auradon, Ben (Mitchell Hope), the son of King Adam, aka Beast (Dan Payne), and Queen Belle (Keegan Connor Tracy), chooses to grant four children of iconic Disney villains—Cruella De Vil, Maleficent, Evil Queen, and Jafar—the opportunity to live in the kingdom, escaping their island prison and earning a chance at redemption. Are Mal (Dove Cameron), Carlos (Cameron Boyce), Jay (Booboo Stewart), and Evie (Sofia Carson) truly bad or just born that way? The sequels will follow immediately after on Disney Channel.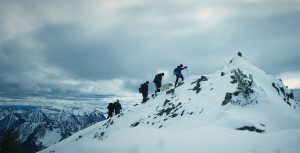 Torn—Friday, February 4, on Disney+
National Geographic Documentary Films' latest film examines the life of legendary climber Alex Lowe, who was tragically lost alongside cameraman and fellow climber David Bridges in a deadly avalanche on the slopes of the Tibetan mountain Shishapangma in 1999. Seventeen years after their deaths, the bodies of Lowe and Bridges were discovered, and Lowe's family traveled to the Himalayas to recover the men's remains. Watch archival footage of Lowe's adventures, home movies and emotional interviews with his family in this captivating documentary.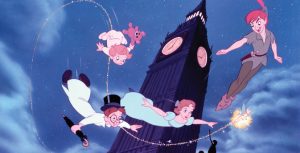 Peter Pan—Saturday, February 5, on Disney+
You can fly… and transport yourself to Never Land as this Disney classic celebrates its 69th anniversary. Wendy (voice of Kathryn Beaumont) and her two brothers Michael (voice of Tommy Luske) and John (voice of Paul Collins) are surprised when a magical boy named Peter Pan (voice of Bobby Driscoll) flies into their bedroom as he chases down his shadow. The children follow Peter and his fairy pal Tinker Bell back to Neverland, but his rival Captain Hook (voice of Hans Conried) and his band of pirates stir up trouble for all.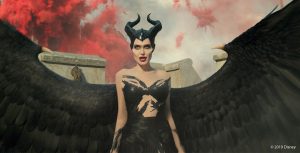 Maleficent: Mistress of Evil—Sunday, February 6, at 5:40 p.m. ET, on Freeform
In anticipation of the wedding of Aurora (Elle Fanning), Maleficent (Angelina Jolie) travels to meet Prince Phillip's parents for an intimate family dinner. The evening quickly goes south when Aurora's future mother-in-law, Queen Ingrith (Michelle Pfeiffer), angers Maleficent and starts a fiery fight that leaves the king near death. When Ingrith's plan to destroy the fairy population is revealed, Maleficent joins forces with a group of outcasts to battle the queen and her army.