By Beth Deitchman
Gabby Duran might not be exactly what Disney fans think of when they conjure images of a "practically perfect" caregiver. Sure, she's eager to serve up a spoonful of sugar… it just might come in the form of a box of super-sweet cereal or an extra-large bottle of soda. But when Gabby makes her debut this week, fans will surely understand why she holds the title "Best Babysitter in the Galaxy." A new kind of adventure in babysitting begins this Friday, October 11, on Disney Channel and in the DisneyNOW app with the series premiere of Gabby Duran & the Unsittables (9 p.m. EDT/ PDT).
The hilarious new live-action series centers on 13-year-old Gabby, as she adjusts to a new city and a new school. Her TV journalist mom and overachieving little sister are quick to rack up new successes, while Gabby, on the other hand, is still figuring out where she belongs. "She's navigating this world of adolescence, which is kind of an alien terrain in and of itself," explains Mike Alber, who, with Gabe Snyder, executive produces the series alongside Joe Nussbaum. And while Gabby might not have found her place, Alber emphasizes that she's far from lost. "It's less a show about trying to fit in and more about Gabby trying to be part of this world without changing who she is. That was really important to us," he says. The über-confident teen remains unflappable in every situation, making it no wonder that she finds herself tasked with babysitting a very important group of extraterrestrial children who are here on earth, living incognito with their families.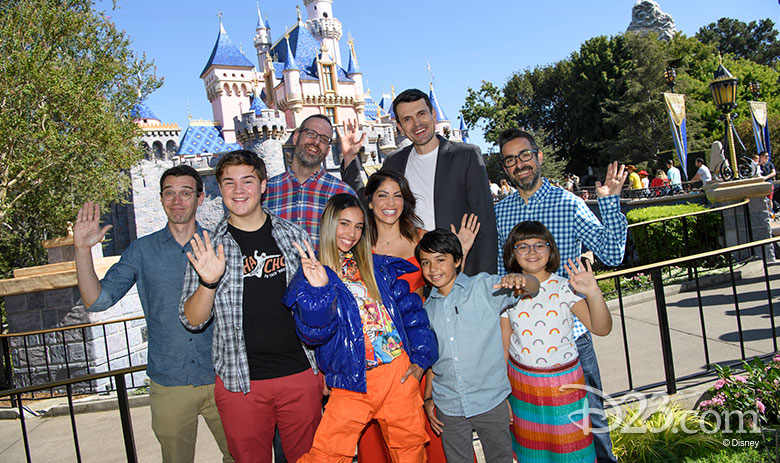 After meeting her, Alber and Snyder knew "immediately" that multitalented actress and musician Kylie Cantrall was the only person who could play Gabby. "So much of the show comes right from Kylie," Snyder says. "As soon as she came in, she had this whole great '90s hip hop vibe to her. In our original version of the pilot, the character was a little bit more of a hot mess—and then Kylie came in and was just so fun and cool."
Already a YouTube sensation at 14, Cantrall has interviewed musicians such as Pentatonix, Matty B., and Jordyn Jones and she's released numerous music videos—including her most recent video, "Feeling Some Kinda Way," which was released through the Disney Channel Voices initiative. Cantrall felt an instant connection to the character and finds her extremely relatable. "The cool thing about Gabby Duran is that is that she's not perfect. She messes up a lot of the time. She doesn't exactly know what she's going to do," she shares. "I think that tells people it's OK—you can be your own hero."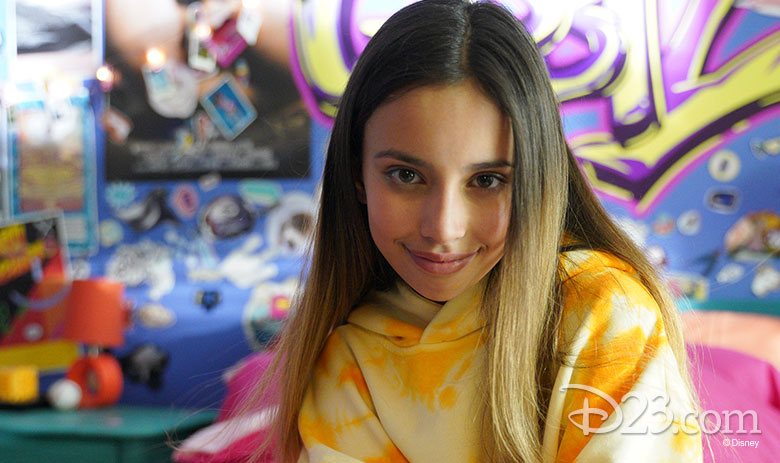 And sometimes, Gabby isn't simply trying to save herself; the fate of the galaxy just might be in her hands as she keeps a watchful eye on a wide variety of extraterrestrial children. Alber and Snyder, who began writing together while they were in high school in western Michigan, are longtime science fiction fans who infuse Gabby Duran & the Unsittables with some "classic alien tropes" that have been given a fresh twist with the help of both special effects and creative makeup and costumes. "On one hand, you'll have aliens with [characteristics such as] pointy ears or a nose ridge, and on the other end are completely CGI, visual effects-based aliens. We wanted to balance that out," Alber says.
"When I'm shooting it, I'm usually talking to a piece of green tape or a green screen," says Cantrall, who always looks forward to seeing the final result after all of the special effects have been added. "You really get that alien-human connection that I didn't have on set."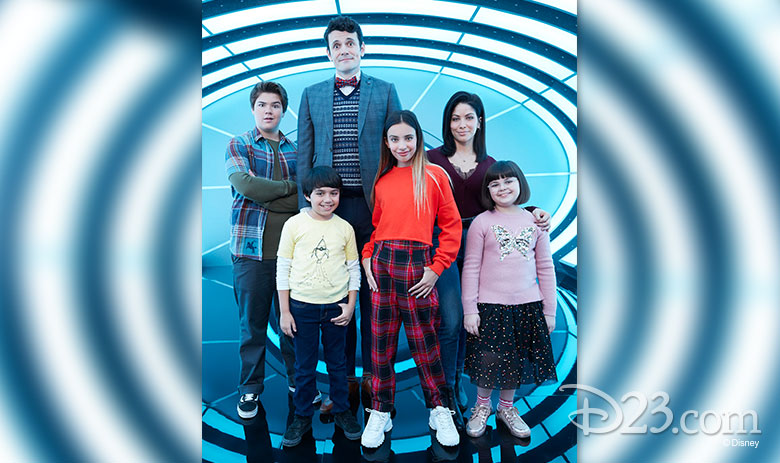 We posed the question to Cantrall, are there any Disney characters who she might consider "unsittable"? "Maybe Genie from Aladdin," she muses. "He just seems like, oh my gosh, you can't really tame him. He's just going to do his own thing no matter what." But as Gabby takes on her first babysitting assignment in the series premiere, a shape-shifting alien named Jeremy, it's clear that the character will face any challenge—most likely even a shape-shifting genie—with confidence and humor.
Ahead of its debut, Disney Channel announced this week that Gabby Duran & the Unsittables has already been picked up for a second season. Fans can look forward to more "alien hijinks" but, more important, themes and scenarios anyone can connect with. As Snyder points out, "The premise of the show really allows us to tell classic coming-of-age stories that are going to be really relatable to fans—but maybe do it in ways that they haven't seen before."