By Courtney Potter
The story of Maleficent and Princess Aurora continues, and there's a new TV spot for Ant-Man and The Wasp… See more, along with other news from around Disney, in this week's news briefs!
The Fairy Tale Continues: Maleficent II Goes into Production
In 2014, audiences learned the unique origin story of Sleeping Beauty's eerily enchanting villain when Maleficent, starring Angelina Jolie and Elle Fanning, swooped into theaters across the world. And now, that story continues with Maleficent II—a sequel that just this week went into production in the United Kingdom! Read up on what to expect here at D23.com.
Save the Date!
Be sure to mark these upcoming Disney events on your calendar:
D23 and Walt Disney Archives


June 3, 2018


D23's Incredible Mixer in San Francisco, California and in Phoenix, Arizona


June 9, 2018


D23's Mickey's of Glendale Shopping Experience in Florida


June 9, 2018


D23's Incredible Mixer in Bloomington, Minnesota


June 10, 2018


D23's Incredible Mixer in Atlanta, Georgia


June 14, 2018


Enjoy Complimentary Tickets to a Special Screening of Disney•Pixar's Incredibles 2


June 23, 2018


D23's Magical Screening Series: Robin Hood on the Lot


June 24, 2018


D23's Incredible Mixer in Altamonte Springs, Florida


June 29, 2018


Lunch with Disney Legend: Burny Mattinson


June 30, 2018


D23's Magical Screening Series: Robin Hood at Walt Disney World


November 16-18, 2018


Destination D: Celebrating Mickey Mouse


August 23-25, 2019


D23 Expo 2019
Parks


February 28–May 28, 2018




Epcot International Flower & Garden Festival




June 23, 2018




Pixar Pier opens at Disney California Adventure




June 30, 2018




Toy Story Land opens at Disney's Hollywood Studios


August 17, 24, 28, 31
September 3, 7, 9, 11, 14, 16, 18, 21, 23, 25, 28, 30
October 2, 4, 5, 8, 9, 11, 12, 14, 16, 18, 19, 21, 23, 25, 26, 28, 30, 31


Mickey's Not So Scary Halloween Party at Magic Kingdom Park




August 30-November 12, 2018




Epcot International Food & Wine Festival




September7-October 31, 2018




Halloween Time at the Disneyland Resort




Summer 2019


Star Wars: Galaxy's Edge Opening at Disneyland Resort


Fall 2019


Star Wars: Galaxy's Edge Opening at and Walt Disney World Resort




Studios




June 15, 2018


Incredibles 2 opens in U.S. theaters


July 6, 2018


Marvel Studios' Ant-Man and the Wasp opens in U.S. theaters opens in U.S. theaters


August 3, 2018


Disney's Christopher Robin opens in U.S. theaters


November 2, 2018


The Nutcracker and the Four Realms opens in U.S. theaters


December 19, 2018


Mary Poppins Returns opens in U.S. theaters


Television




June 9, 2018


Big Hero 6 The Series premieres on Disney Channel (9 a.m. ET/PT)


June 18, 2018


Big City Greens premieres on Disney Channel (9:30 a.m. ET/PT)

Ant-Man and The Wasp: New TV Spot and a Sneak Peek at Disneyland Park!
Marvel-related merriment shows no sign of stopping this summer—what with Marvel Studios' Avengers: Infinity War still thrilling moviegoers around the world… and now, the next adventure in the Marvel Cinematic Universe, Ant-Man and The Wasp, is just a few weeks away! Check out the film's brand-new TV spot (in which we get an ever-so-slightly more detailed peek at its mysterious villain, Ghost), above.
Plus, for those of you who are planning a summer "vacay" to Disneyland Resort, we've got cool news: Starting June 8, and for a limited time, guests can catch a preview of scenes from Marvel Studios' Ant-Man and the Wasp at the Tomorrowland Theater inside Disneyland park.
Set in the aftermath of Captain America: Civil War, Ant-Man and The Wasp finds Scott Lang (Paul Rudd) grappling with the consequences of his choices as both a Super Hero and a father. As he struggles to rebalance his home life with his responsibilities as Ant-Man, he's confronted by Hope van Dyne (Evangeline Lilly) and Dr. Hank Pym (Michael Douglas) with an urgent new mission. Ultimately, Scott must once again put on the suit and learn to fight alongside The Wasp as the team works together to uncover secrets from the past. Look for the film to zap into a theater near you on July 6!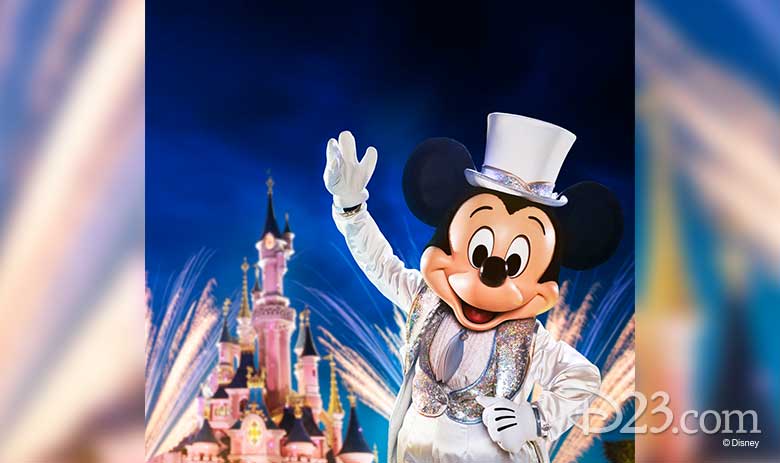 The World's Biggest Mouse Party is Coming to Disneyland Paris
Our friends "across the pond" at Disneyland Paris are getting into the spirit of Mickey Mouse's big 90th anniversary in un énorme moyen! (That means "a huge way" in French.) A rollicking 90-day celebration, The World's Biggest Mouse Party, kicks off this October and continues into 2019… and it features a veritable cavalcade of new experiences—including Mickey and His PhilharMagique Orchestra, which makes its debut at Disneyland Parks on October 1. The 3-D experience takes guests on a musical adventure through classic Disney animated films at Discoveryland Theatre in Disneyland Park.
Additionally, from October 1 through November 4, Mickey will appear in a brand-new float in the Halloween cavalcade, and he'll also reveal his mischievous side at Mickey's Illusion Manor, performing Halloween tricks from the front steps of his house. And during the holiday season (November 10, 2018, through January 6, 2019), everyone's favorite mouse will have everyone's heart jumpin' for joy when he plays drums in Mickey's Christmas Big Band in Walt Disney Studios Park.
It's sure to be a fête to remember!
This Adorable Christopher Robin Trailer is Everything We Need in Life
It's the trailer that felt like a cuddly, warm hug to moviegoers across the globe—and it's worth a second (or third, or maybe sixth; we're not here to judge) look. Take a gander at the just-released trailer for Disney's Christopher Robin, above.
In this heartwarming live-action adventure, the young boy who shared countless adventures with his band of lovable stuffed animals in the Hundred Acre Wood is now grown up (as portrayed by Ewan McGregor) and living in London… but he's lost his way. Now it's up to his childhood friends to venture into our world and help Christopher Robin rediscover the joys of family life, the value of friendship, and to appreciate the simple pleasures once again.
Starring Hayley Atwell, Bronte Carmichael, and Mark Gatiss—and featuring the voices of Jim Cummings, Brad Garrett, Peter Capaldi, and Sophie Okonedo—Disney's Christopher Robin is directed by Marc Forster (Finding Neverland). Look for it in your local cineplex this August.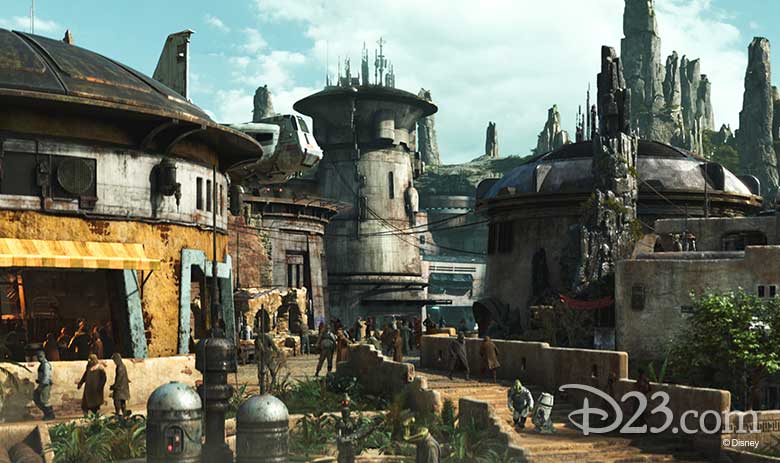 Star Wars: Galaxy's Edge Names Its Village
Fans at last weekend's Star Wars: Galactic Nights event down at Disney's Hollywood Studios were the first to hear some very exciting news—but don't worry, the word is spreading… and we're here to share: The village located within the Star Wars: Galaxy's Edge themed areas at Disneyland and Walt Disney World Resorts now has a name!
According to WDI Story Editor Margaret Kerrison, Black Spire Outpost is the largest settlement on the planet Batuu—and it's an infamous stop for traders, adventurers, and smugglers traveling around the Outer Rim and Wild Space. Off the beaten path, this outpost has become a haven for the galaxy's most colorful (and notorious) characters. Widely known for the petrified remains of its once towering ancient trees, the spires now stand guard across the river valleys and plains and have long captured the imagination of travelers to this planet. To the first settlers, these petrified spires became more than just landmarks; they became the heart of the outpost itself.
Along with our pals over at the Disney Parks Blog, we'll be sharing more news from the world of Star Wars: Galaxy's Edge as we get closer to its mega-huge premiere (in summer 2019 for Disneyland park, and late fall 2019 for Disney's Hollywood Studios). Keep those eyes peeled and those lightsabers at the ready!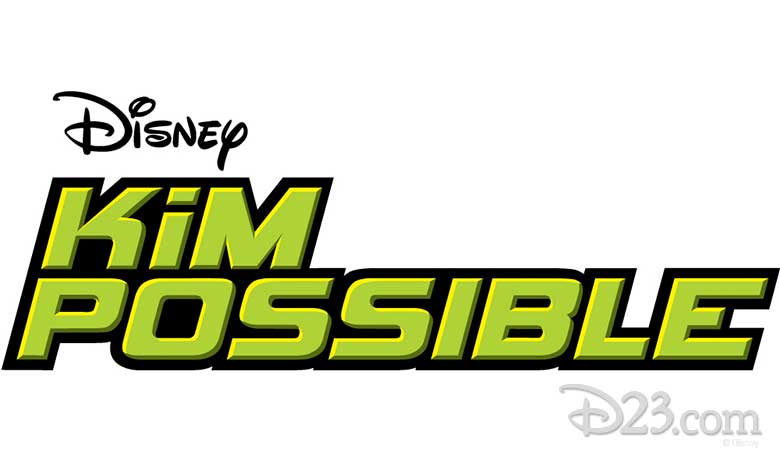 Cache of Awesome Actors Added to Kim Possible Live-Action Movie
"What's the sitch?" Well, we'll tell ya! A live-action Kim Possible original movie is coming to Disney Channel in 2019—and it already has its two leads, in the form of Sadie Stanley as Kim and Sean Giambrone as Ron Stoppable… Now, a slew of great co-stars has also been added to the mix! Joining Stanley and Giambrone are Alyson Hannigan (Buffy the Vampire Slayer, How I Met Your Mother, Disney Junior's upcoming Fancy Nancy) as Kim's mother, brain surgeon Dr. Ann Possible (aka Mom Possible)—and Connie Ray (The Big C) as Kim's grandmother, Nana Possible.
Also joining in on the fun are Todd Stashwick and Taylor Ortega as fan-fave villains Drakken and Shego, respectively; Ciara Wilson as new high school student Athena; and Erika Tham as Kim's childhood "frenemy," Bonnie. All we have to say is, "Boo-yah!"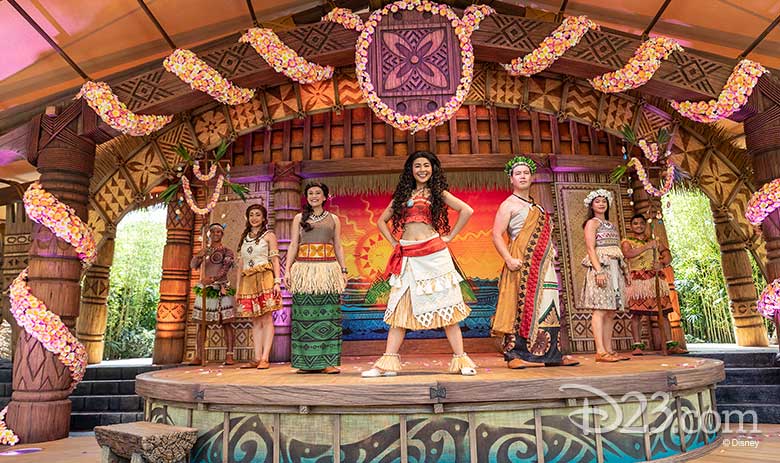 Brand-New Moana Stage Show Now Open at Hong Kong Disneyland
As you may be aware, the good folks over at Hong Kong Disneyland have just embarked on a multi-year expansion, which will bring all sorts of new goodies to the resort—including an attraction featuring Ant-Man and The Wasp; immersive areas themed to Frozen and the Marvel Cinematic Universe; and even a transformation of the park's iconic castle. And the very first new entertainment offering of this expansion has just debuted for lucky guests!
Moana: A Homecoming Celebration is a fresh atmosphere stage show that combines visual storytelling, dancing, puppetry, and music to recount the adventures of Moana after she returns to her home village of Motunui. Set in an all-new outdoor venue in Adventureland, the show invites guests to interact with the performers as they share Moana's travels with demigod Maui as they work to restore the heart of Te Fiti. And guess what? This show's a bit of a groundbreaker too; it's the very first at any Disney park to feature the brave, beloved character.
And here's some fun trivia: The beautiful costumes featured in the show are more than a year in the making, inspired by styles traditionally worn in parts of the Pacific Islands including Fiji, Tahiti, and Samoa.
So if you find yourselves at Hong Kong Disneyland soon, make sure to see Moana and friends in person. "You're Welcome!"