By Jocelyn Buhlman
Walt Disney currently holds the world record for most Academy Awards® presented to any individual. As we enter Oscars® season, let's take time to celebrate many of the unique awards Walt Disney has personally won for his groundbreaking work in film. And the Oscar® goes to…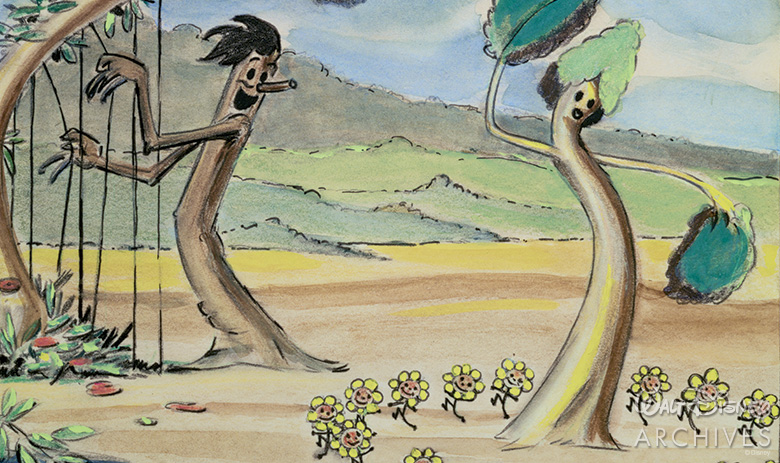 Flowers and Trees (Cartoon Short Subject, 1931–32)
This Silly Symphony cartoon was made in color at Walt Disney's insistance, and the effort paid off—not only with this first-ever award for Best Cartoon Short Subject, but with the ground-breaking use of Technicolor, which would become an industry standard.
Special Award to Walt Disney for the creation of Mickey Mouse (1932)
It all started with a mouse, and the Academy was duly impressed with what one little mouse managed to begin. For creating our favorite leader of the club, Walt Disney received his first Oscar statue.
Three Little Pigs (Cartoon Short Subject, 1932–33)
This little cartoon became so famous that it often ranked higher on theater marquees than the full-length film it accompanied. The popularity of this film, along with its strongly defined characters and its instantly classic song, secured Walt an award for Best Cartoon Short Subject.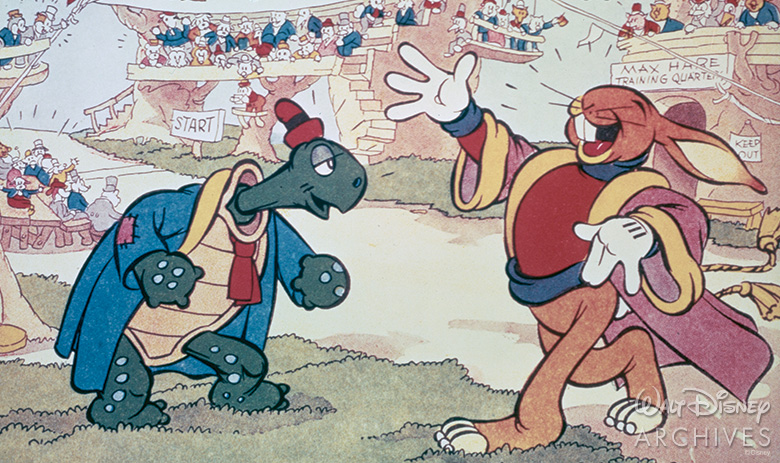 The Tortoise and the Hare (Cartoon Production, 1934)
The Disney-fied retelling of a classic Aesop fable earned Walt an award for producing another wonderful Silly Symphony.
Three Orphan Kittens (Cartoon Production, 1935)
Charming the hearts of viewers (and Academy voters!) everywhere, this tale of three castaway kittens once again granted Walt an award for Cartoon Production.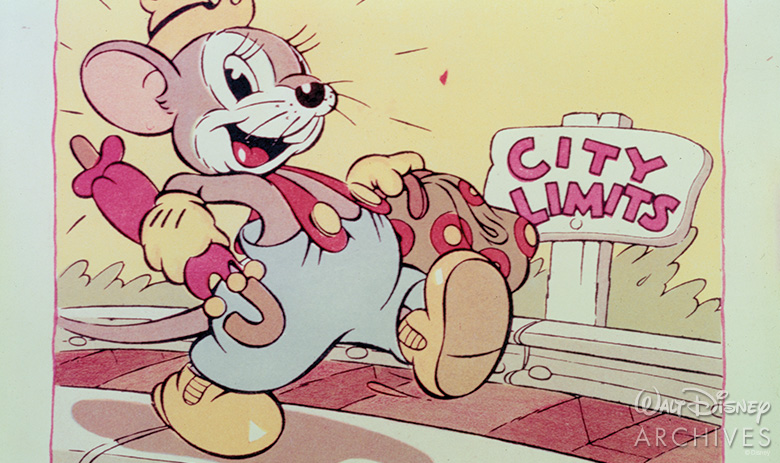 The Country Cousin (Cartoon Short Subject, 1936)
Walt won the award for Cartoon Short Subject for his Silly Symphony about a country mouse learning the perils of city mouse life.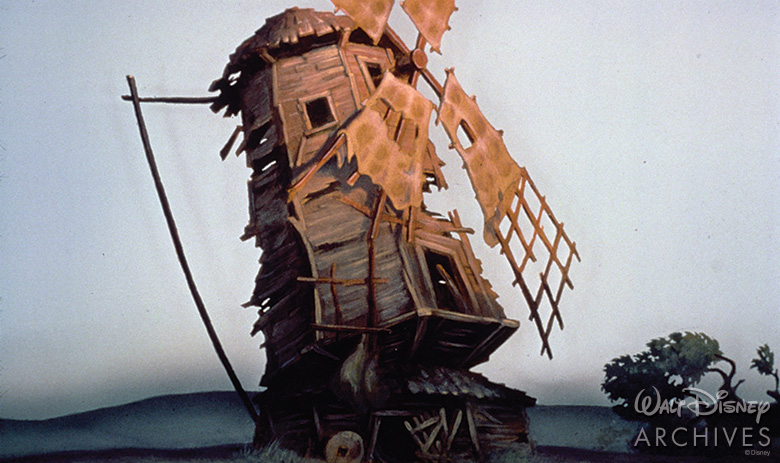 The Old Mill (Cartoon Short Subject, 1937)

An animated short so groundbreaking it garnered Walt two Academy Awards, The Old Mill was a dramatic Silly Symphony short that used the multiplane camera for the first time ever
Top Technical Award to Walt Disney Productions for the design and application to production of the Multi-Plane Camera (1937)
The multiplane camera first used in The Old Mill changed animation forever by allowing for more depth and detail in every scene. For his studio to pioneer such a groundbreaking technology, Walt was recognized with a Top Technical Award.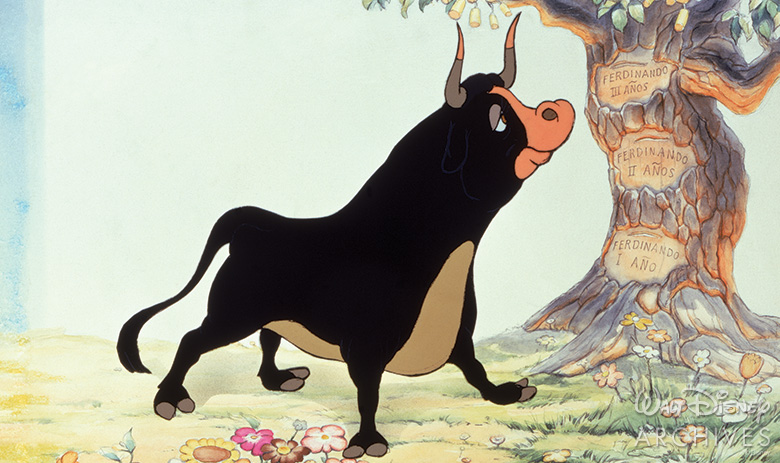 Ferdinand the Bull (Cartoon Short Subject, 1938)

Sweet and gentle Ferdinand first appeared in this Academy Award-winning short and was even voiced by Walt Disney himself!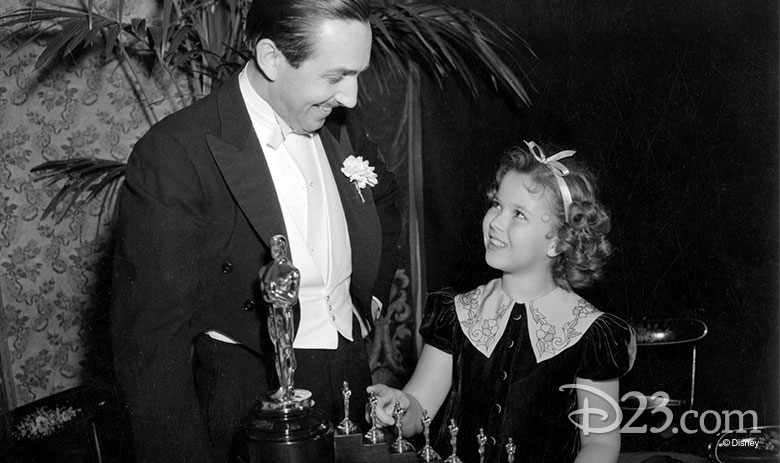 Special Award to Walt Disney for Snow White and the Seven Dwarfs (1939)
The Academy famously awarded Walt with a very special award, featuring one regular-sized Oscar and seven smaller ones. This award was presented to him to recognize Snow White and the Seven Dwarfs as "a significant screen innovation which has charmed millions and pioneered a great new entertainment field for the motion picture cartoon."
The Ugly Duckling (Cartoon Short Subject, 1939)
Walt's take on this classic children's tale (and the very last Silly Symphony) earned an Academy Award for Best Cartoon Short Subject, giving the groundbreaking Silly Symphony series the send-off it deserved.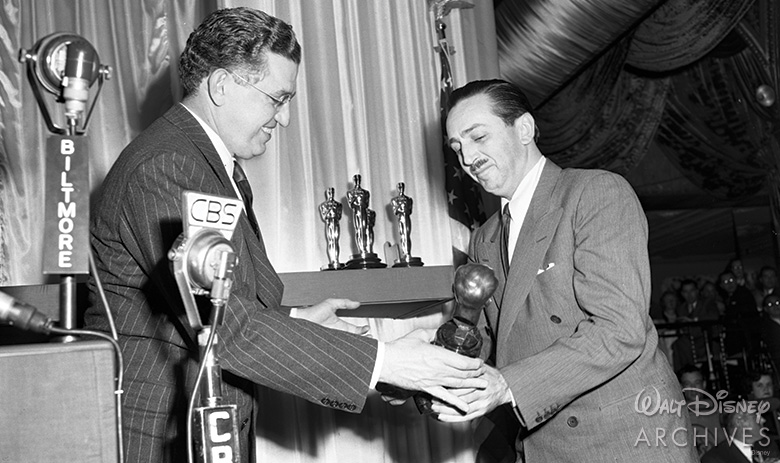 Irving Thalberg Memorial Award to Walt Disney for "the most consistent high quality of production achievement by an individual producer" (1942)
The reason we list Walt's record-breaking wins as "Academy Awards" and not "Oscars" is because not all of Walt's awards are Oscar statuettes. Take this win, for instance: Walt did not receive an Oscar  statuette but instead a special award in the form of a bust of Irving Thalberg.
Special Technical Award for "outstanding contribution to the advancement of the use of sound in motion pictures through the production of Fantasia"
(1942)
Fantasia has inspired generations of animators and artists with its innovative combination of animation and symphonic music, so it's only natural that Walt received a special award for his inspiring use of sound in this Disney classic.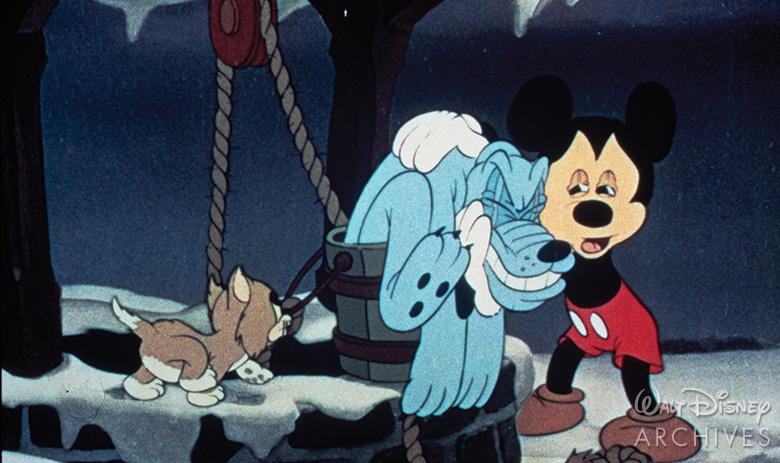 Lend a Paw (Cartoon Short Subject, 1941)
Depicting Pluto in a moral crisis over a cuddly kitten, this short that is full of classic and charming Disney antics won Walt another award for Best Cartoon Short Subject.
Der Fuehrer's Face (Best Cartoon Short Subject, 1942–43)
This famous political cartoon depicts Donald Duck enduring a nightmare about the horrors of Nazi Germany and won an Academy Award for its timely, topical content.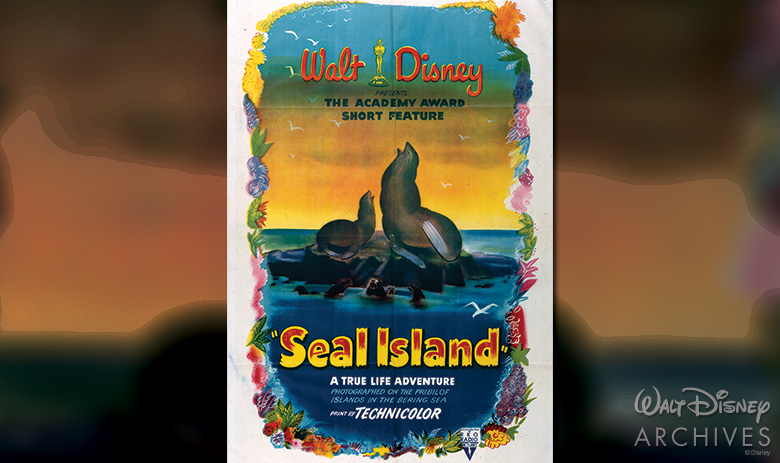 Seal Island (Two-Reel Short Subject, 1948)
Seal Island is not only significant for Walt's Oscar win, but also for being the very first Disney True-Life Adventure film, kicking off a tradition of films which is still carried on today with the Disneynature series.
In Beaver Valley (Two-Reel Short Subject, 1950)
Walt's foray into nature films continues its success with this win for a short film depicting the lives of beavers in their natural community.
Nature's Half Acre (Two-Reel Short Subject, 1951)
Notable for the film's use of time-lapse photography, this win for Walt tells the amazing story of intricate ecosystems in the "grass-roots" world of insects.
Water Birds (Two-Reel Short Subject, 1952)
Walt wins again with this insightful film on the lives of water birds, covering everything from survival adaptations and courtships to feeding habits.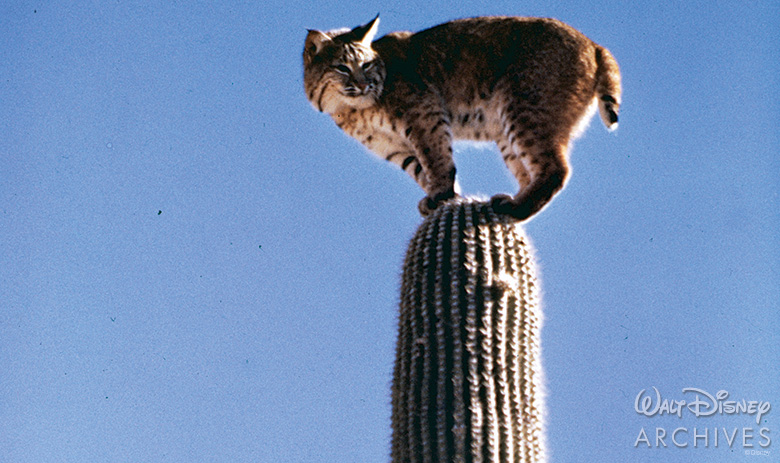 The Living Desert (Documentary Feature, 1953)

A landmark film in factual filmmaking, this documentary on how even somewhere as dry and arid as the desert can still be teeming with life earned Walt his first win for Documentary Feature. The Living Desert was also the first film to be released by Disney's own Buena Vista Distribution.
Bear Country (Two-Reel Short Subject, 1953)
This tale of the American black bear not only won Walt another one of his record-breaking Academy Awards, but also helped inspire Disneyland attractions, such as the True-Life Adventures-inspired Mine Train Through Nature's Wonderland, which also featured sections themed to The Living Desert and Beaver Valley.
The Alaskan Eskimo (Documentary Short Subject, 1953)
Walt's win with this film was both the first in his People and Places series and the first win in the category of Documentary Short Subject.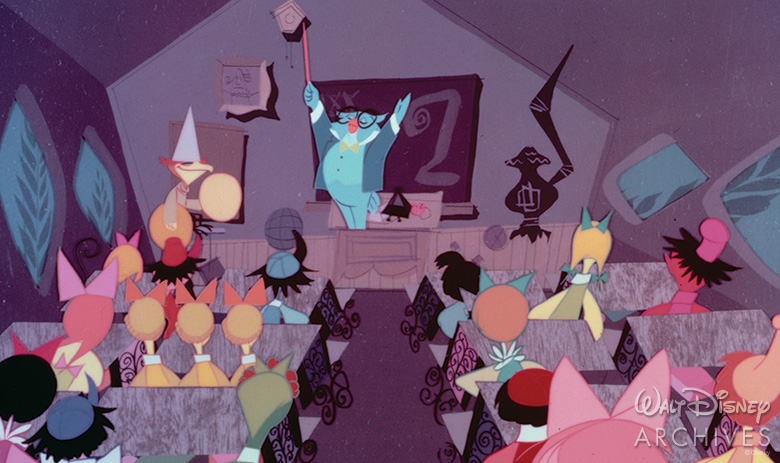 Toot, Whistle, Plunk, and Boom (Cartoon Short Subject, 1953)
Toot, Whistle, Plunk, and Boom is not just significant for being another of Walt's wins, but also for being the first cartoon filmed in Cinemascope and featuring artist Eyvind Earle's first work with Disney animation.
The Vanishing Prairie (Documentary Feature, 1954)
A team of 12 photographers helped make this story of buffalo, prairie dogs, and other critters become another winning True-Life Adventure film.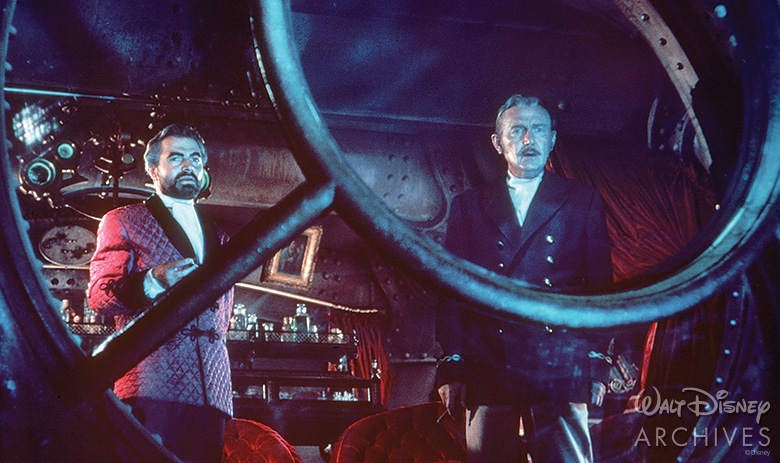 20,000 Leagues Under the Sea (Achievement with Special Effects, 1954)
Jules Verne's classic tale of undersea adventure was brought to spectacular life by The Walt Disney Studios, with special effects including a 50-foot-long hydraulic giant squid and a set for the submarine Nautilus that was later displayed at Disneyland. This whale of a tale won Walt a well-deserved Academy Award for special effects.
Men Against the Arctic (Documentary Short Subject, 1955)
Focusing on the U.S. Coast Guard's icebreakers in the Arctic, Walt won again with this entry in his People and Places series.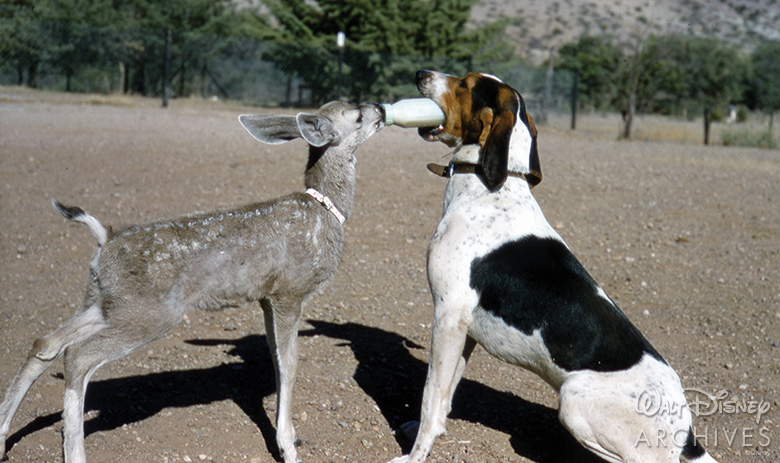 The Wetback Hound (Live-Action Short Subject, 1957; Walt Disney, Executive Producer; Larry Lansburgh, Producer)
This tale of a dog on the run not only won Walt an Academy Award, but also awards from the Southern California Motion Picture Council and the Berlin International Film Festival.
White Wilderness (Documentary Feature, 1958)
A dozen photographers spent three years in the Arctic to create this masterpiece that received another Best Documentary Feature award for Walt.
Grand Canyon (Live-Action Short Subject, 1958)
This beautiful film about the Grand Canyon not only gave Walt his 29th Academy Award, but also inspired the Grand Canyon diorama on The Disneyland Railroad.
Ama Girls (Documentary Short Subject, 1958; Walt Disney, Executive Producer; Ben Sharpsteen, Producer)
Following the life of an "Ama Girl," or a Japanese diving girl who searches the seas for a type of seaweed called "Heaven Grass," this film emphasized her stamina and skill. Ama Girls won Walt his last Documentary Short Subject Academy Award.
The Horse with the Flying Tail (Documentary Feature, 1960; Walt Disney, Executive Producer; Larry Lansburgh, Producer)
This heartwarming tale of Nautical, the star jumper of the U.S. Equestrian team, was originally made for television, but deemed good enough for theatrical release. It was so good, in fact, that Walt won his 31st Academy Award.
Winnie the Pooh and the Blustery Day (Cartoon Short Subject, 1968; Walt Disney, Executive Producer)
This Disney classic was the last Oscar awarded to Walt specifically. He won posthumously for his work on this animated short about our favorite chubby little cubby all stuffed with fluff.