By Beth Deitchman
Talk about "breaking the Internet"! Walt Disney Animation Studios just announced the most smashing news we've heard in years: The beloved Wreck-It Ralph is returning to the big screen in a sequel to the 2012 original film—so mark your calendars now for March 9, 2018!
The filmmakers and star of Wreck-It Ralph—director Rich Moore (Zootopia, The Simpsons), producer Clark Spencer (Zootopia, Bolt), director/writer Phil Johnston (writer, Wreck-It Ralph, Zootopia, Cedar Rapids), and actor John C. Reilly broke the good news this morning on Facebook Live. Reilly, who again lends his voice to the bad-guy-turned-good, Ralph, will be joined by Sarah Silverman as she reprises the role of Vanellope von Schweetz, the girl with the game-winning glitch.
Moore shared that he's been developing the untitled sequel since soon after Wreck-It Ralph's November 2012 opening. "From the moment we started working on the first Wreck-It Ralph, we knew there were so many possibilities with these characters," he said—before revealing that Ralph will be venturing beyond the arcade in the new film. "This time, Ralph's wrecking wreaks havoc on the Web—as only he can do. Characters we loved in the first film are back and we are ecstatic to be working with them—and the actors who voice them—once again."
"The world of the Internet is the perfect place to send Ralph and Vanellope," Johnston said. "The scope and scale are so vast and the possibilities for comedy are endless."
And speaking of vast… If you're one of the many fans of the mobile game Disney Crossy Road, you just might see your game "wrecked" by Ralph in celebration of this exciting announcement. Beginning today, Ralph may just turn up in any of the game's 12 different Disney and Pixar worlds and wreck part of your gameplay. "Wreck-It Ralph has been one of the most popular worlds to play in Disney Crossy Road, so it made perfect sense to celebrate Ralph's return by letting him go outside his world and 'wreck' other parts of the game," said Chris Heatherly, senior vice president and general manager, Disney Apps and Games. "We are big fans of the first film, as are our players, and can't wait to see how the next chapter unfolds."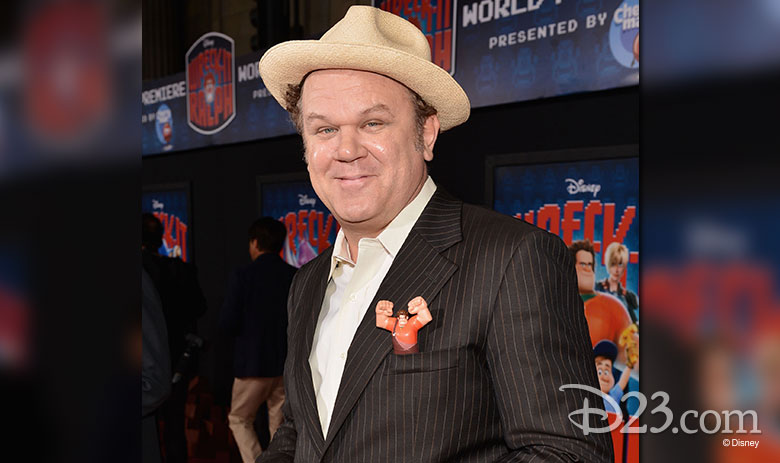 Today John C. Reilly sounded just as thrilled as we are that Ralph will soon be crushing it in a brand-new adventure. "Ralph is a character very near and dear to my heart," Reilly said. "I'm really looking forward to playing the big lug again. Making the first Wreck-It Ralph was one of the most special experiences I've ever had, and I'm really looking forward to bringing him back to life. So many kids I've met all over the world are excited to see him again, too. They tell me all the time!"
One additional piece of big news was shared this morning by Walt Disney Animation Studios:
Gigantic, the animated feature that had previously been scheduled for release on March 9, 2018 will now be released on November 21, 2018. For fans of Disney animation, 2018 is already shaping up to be an enormous year!