By Courtney Potter
Tons of news from the world of Freeform, and Star Wars Day at Sea and Marvel Day at Sea return in 2020… Read more, along with other news from around Disney, in this week's news briefs!
Catch a Peek at Freeform's Upcoming Shows via These Cool New Teasers
Freeform has been featuring some killer (pun intended?) shows lately, so color us excited to feature a trailer for one of their brand-new upcoming dramas… In the clip above—which premiered on the heels of the show's recent appearance at the Television Critics Association Winter Press Tour—catch a sneak peek at Pretty Little Liars: The Perfectionists, which spins off Alison (Sasha Pieterse) and Mona (Janel Parrish) from the original PLL into a series that finds them living in the college town of Beacon Heights and dealing with an ever-so-mysterious murder. Stay tuned for the series debut on Wednesday, March 20, at 8 p.m. EST/PST, only on Freeform.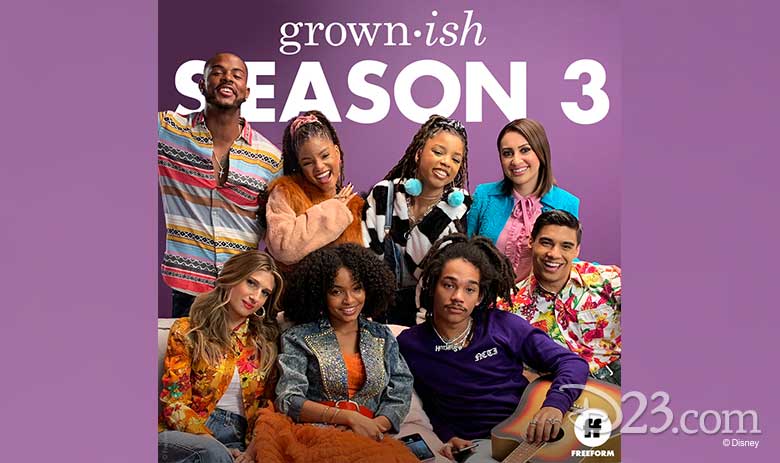 There were more headline-grabbing announcements during Freeform's TCA sojourn, including the fact that grown-ish has been picked for a third season! The black-ish spinoff, which stars Yara Shahidi, Trevor Jackson, and Francia Raisa (and currently airs on Wednesdays at 8 p.m. EDT/PDT), will continue following Zoey and her friends as they navigate the ups and downs of college.
The Bold Type returns for a third season, picking up right after the heartbreaking and romantic sophomore season finale in the City of Lights. Season three finds Jane, Kat, and Sutton back in New York City, coming to terms with some seriously major decisions. Check out the video, above, to see the series' stars—including Katie Stevens, Aisha Dee, and Meghann Fahey—learn that The Bold Type's new season kicks off on Freeform on Tuesday, April 9 (8 p.m. EST/PST), and they're just as excited as we are.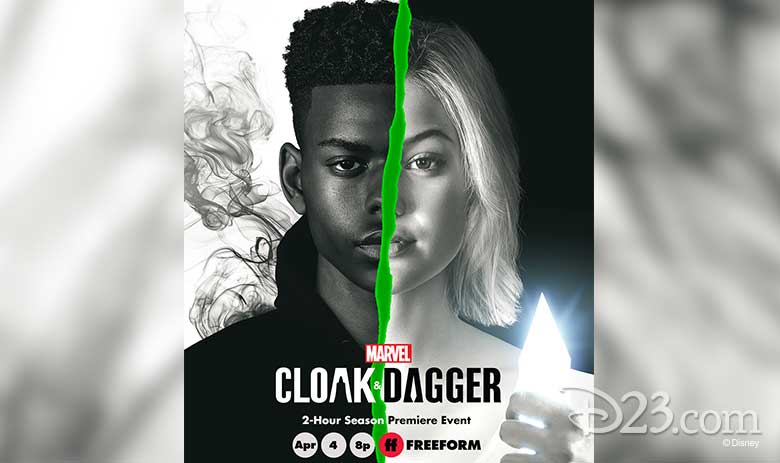 Lest you believe that's all in terms of Freeform news, we're also happy to report that Marvel's Cloak & Dagger is returning for season two on Thursday, April 4, at 8 p.m. EST/PST, with a special two-hour season premiere. Look for this new season to "turn up the heat" on our young heroes Tyrone (Aubrey Joseph) and Tandy (Olivia Holt), as they try to find their place as more active heroes in this world. As they learn and grow emotionally, so will their skills. Color us intrigued!
For more information about all these amazing series, visit Freeform.go.com.
Save the Date!
Be sure to mark these upcoming Disney events on your calendar:
D23 and Walt Disney Archives


February 16, 2018


D23's Happily Ever After Brunch


February 16, 2018


D23's Magical Screening Series: Sleeping Beauty on the Lot


February 16, 2018


D23's Magical Screening Series: Sleeping Beauty at Walt Disney World


March 7, 2018


Don't Miss a Complimentary Advance Screening of Captain Marvel


March 10, 2018


D23's 10-Year FAN-niversary Celebration at The Walt Disney Studios


March 11, 2018


D23's Behind-the-Scenes Experiences: A Day at the Studio Lot


March 18, 2018


The Official Walt Disney Studios Tour – Presented by D23


April 5, 2018


Lunch with a Disney Legend–Linda Larkin


April 6, 2018


D23's Behind-the-Scenes Experience: The Lion King on Broadway


April 6, 2018


The Official Walt Disney Studios Tour – GOLD FAMILY EXCLUSIVE


April 15, 2018


The Official Walt Disney Studios Tour – Presented by D23


May 6, 2018


The Official Walt Disney Studios Tour – Presented by D23


August 23-25, 2019


D23 Expo 2019
Parks


January 18-February 25, 2019




2019 Epcot International Festival of the Arts




January 25-February 17, 2019




Lunar New Year at Disney California Adventure




March 1-April 23, 2019




Disney California Adventure Food & Wine Festival




March 6-June 3, 2019




Epcot International Flower & Garden Festival




Summer 2019


Star Wars: Galaxy's Edge Opening at Disneyland Resort


Fall 2019


Star Wars: Galaxy's Edge Opening at and Walt Disney World Resort



Studios




March 8, 2019


Marvel Studios' Captain Marvel opens in U.S. theaters


March 29, 2019


Dumbo opens in U.S. theaters


April 17, 2019


Penguins opens in U.S. theaters


April 26, 2019


Avengers: Endgame opens in U.S. theaters


May 24, 2019


Aladdin opens in U.S. theaters


June 21, 2019


Toy Story 4 opens in U.S. theaters


July 19, 2019


The Lion King opens in U.S. theaters


August 9, 2019


Artemis Fowl opens in U.S. theaters


Television




February 15, 2019


Kim Possible premieres on Disney Channel (8–9:32 p.m. EST/PST)


February 24, 2019


The Oscars® airs on ABC (8–11 p.m. EST)


March 3, 2019


American Idol kicks off second season on ABC (8–10:01 p.m. EST)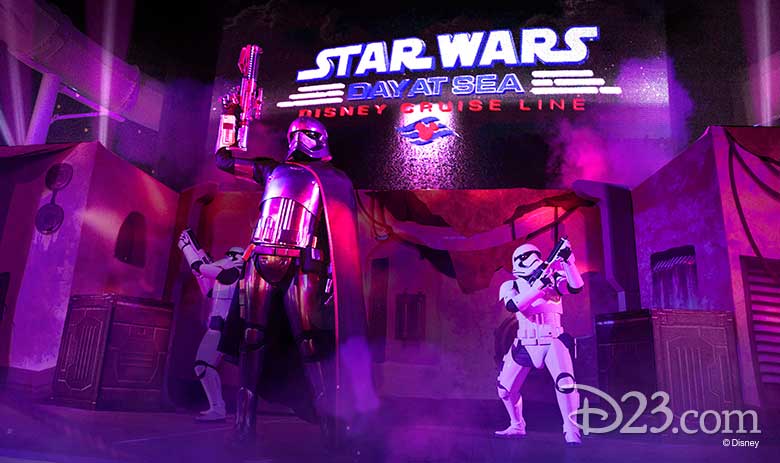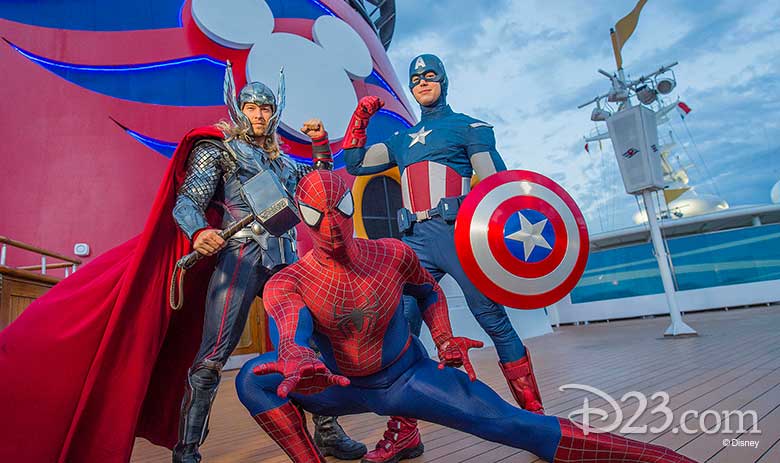 Star Wars Day at Sea and Marvel Day at Sea Return to Disney Cruise Line in 2020
They're two ridiculously popular experiences on the already ridiculously awesome Disney Cruise Line itineraries…and they're coming back for 2020! That's right: Star Wars Day at Sea and Marvel Day at Sea will be returning to select five- and seven-night sailings early in the year.
Guests will celebrate all the legendary adventures and iconic characters from the Star Wars saga on special seven-night Disney Fantasy sailings from January to March 2020, taking you to the Caribbean for an out-of-this-galaxy experience that includes encounters with characters; live shows; Star Wars-themed family and kids' activities; unique food and beverage offerings; and exclusive merchandise. And from January to early March 2020, special five-night Disney Magic sailings will combine the excitement of a Disney cruise to the Caribbean and Bahamas with all the thrills of Marvel comics, films, and animated series for a truly action-packed, day-long celebration of the Marvel Universe—complete with visits from the likes of Captain Marvel, Spider Man, and Iron Man; an extraordinary deck show; and so much more!
So sail on over to DisneyCruise.com to find out how you can be a part of the action.
Meet Purl in Latest Pixar Animated Short
Our pals over at Pixar Animation Studios just started a fabulous new film program called SparkShorts—and the first short from this experimental initiative has made its debut! An adorable ball of yarn finds herself tied up in knots (literally and figuratively) when she tries to blend in at her new job… find out more about Purl, and see the short for yourself, right here at D23.com.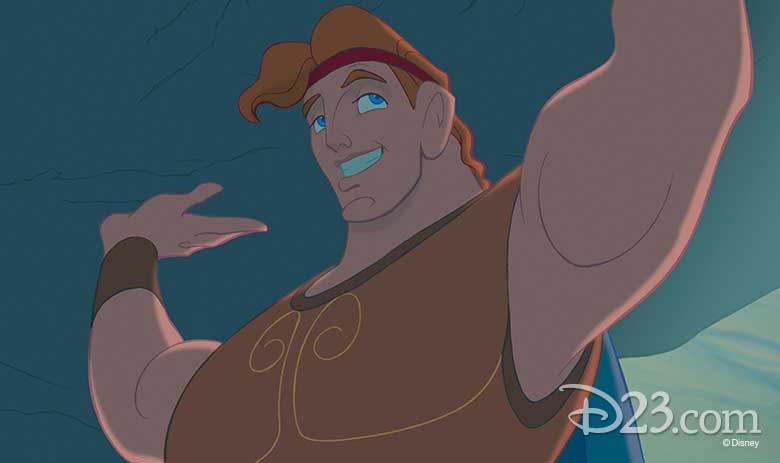 Hercules Stage Musical to "Go the Distance" in New York This Summer
"Bless my soul, Herc is on a roll!" Now this is some über-nifty musical theater-related news, especially for fans of the Disney animated classic Hercules. (Hey, that's us!) Just this week, The Public Theater announced that a new stage musical adaptation of the 1997 film will be presented this summer at their Delacorte Theater inside New York City's Central Park, as part of Public Works' Shakespeare in the Park theater series. And best of all, it'll be free!
The show, presented by special arrangement with Disney Theatrical Productions (under the direction of Thomas Schumacher), will feature beloved songs from the film as well as brand-new musical numbers—all written by Disney Legend Alan Menken and David Zippel. It'll also include a new book (that means "script") by Kristoffer Diaz, and original choreography by Chase Brock. Directed by Public Works Founder Lear deBessonet, the Hercules musical will run August 31 through September 8.
Should you find yourself in the New York City area later this year, visit PublicTheater.org to find out how you might be able to see this sure-to-"hit the heights at breakneck speed" show in person!
These Brand-New Reusable Shopping Bags are Practically Perfect
Disney Parks have something for literally everyone—from exciting attractions to seriously delicious food to all manner of fabulous shopping opportunities. And now there's a whole new way to bring home your goodies from Disneyland Resort and Walt Disney World Resort… Take a gander at Disney's new reusable shopping bags in the video, above.
Available for a nominal fee and offered in three sizes, these bags are made of 80 percent recycled materials and are similar to reusable bags first introduced at the World of Disney stores last fall. They'll feature fun Disney character designs mixed with recognizable icons from around Disney Parks—and they'll be found in Disney owned-and-operated shops. Environmentally friendly and adorable? Sign us up!
If you're visiting either location in the near future, keep your eyes peeled for these bags—they're different on both coasts, so they're a bit of a "collector's item" to boot. Plus, if you keep them in your car once you're home, you'll be the envy of all your fellow grocery-store shoppers… just sayin'.
Fozzie Bear Lends Voice to Big City Greens—This Weekend!
Muppet fans, listen up! There's a show you've just gotta watch—on Disney Channel and/or DisneyNOW—this weekend… Fozzie Bear, The Muppets' (and the world's only!) "stand-up comic bear," will make his voice acting debut as Dr. Enamel, a cheery and affable dentist who eagerly imparts dental wisdom to his patients, in a brand-new episode of Big City Greens this Saturday, February 9, at 8:30 a.m. EST/PST. Hear from the legendary bear himself in the clip, above.
In the episode titled "Hurty Tooth," the Greens go on a family visit to the dentist's office where Cricket is determined to avoid Dr. Enamel and power through his toothache. Comedian and actor Paul F. Tompkins also guest stars as the Tooth Fairy.
For those unfamiliar, Big City Greens is an animated comedy-adventure series—created and executive produced by brothers Chris and Shane Houghton (Harvey Beaks)—which follows the offbeat adventures of 10-year-old Cricket Green, a mischievous and optimistic country boy who moves to the big city with his wildly out of place family: older sister Tilly, father Bill, and Gramma Alice. You can catch the show daily on Disney Channel… and good news: The show was recently picked up for a second season!
ICYMI: Every New Trailer from the Game
Okay, we're fairly certain you've seen at least one of these by this point—but just in case you missed any of the massive Disney-related trailer drops during this past weekend's big game, we've got a rundown of them all here at D23.com. Do check 'em out, and then double-check that your calendar is marked up and prepared for all the epic adventure to come …