By Courtney Potter
Disney Channel Debuts First Teaser Trailer for Marvel's Moon Girl and Devil Dinosaur
A sure-to-be-cool new animated series executive-produced by iconic actor Laurence Fishburne? Sign us up!
Check out the first look trailer for Marvel's Moon Girl and Devil Dinosaur, above. Based on Marvel's hit comic books, the series follows the adventures of 13-year-old super-genius Lunella Lafayette and her 10-ton T-Rex, Devil Dinosaur. After Lunella accidentally brings Devil Dinosaur into present-day New York City via a time vortex, they work together to protect the city's Lower East Side from danger.
The voice cast includes Diamond White as Lunella Lafayette (aka Moon Girl); Alfre Woodard as Lunella's grandmother, Mimi; Libe Barer as Lunella's best friend and manager, Casey; Sasheer Zamata as Lunella's mom, Adria; Jermaine Fowler as Lunella's dad, James Jr.; Fred Tatasciore as Devil Dinosaur; and Gary Anthony Williams as Lunella's grandfather, Pops. Fishburne voices the recurring role of The Beyonder, a curious, mischievous trickster.
Look for Marvel's Moon Girl and Devil Dinosaur to premiere on Disney Channel in 2022.
5 Fantastic Things to Watch This Weekend
As the days pass and we hurtle ever closer to the new year, there's plenty of holiday (viewing) spirit to be had from around the worlds of Disney. Look for a Dickensian twist on a classic holiday episode of The Simpsons on Disney+, and continue a time-honored holiday tradition (or start fresh this year) by taking in The Sound of Music on ABC this Sunday. (The film has aired on ABC on a Sunday before Christmas since 2002!) And as usual, there's more where that came from…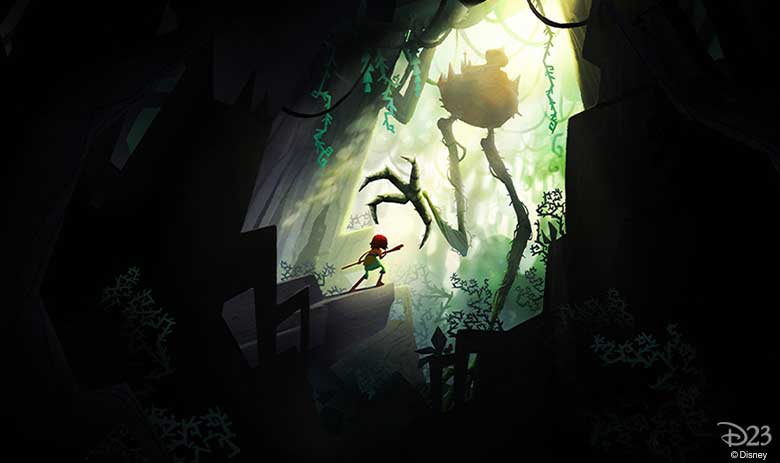 Disney Branded Television and Baobab Studios Announce The Witchverse
There's an intriguing project just over the horizon from our pals at Disney Branded Television and nine-time Emmy® Award-winning international animation studio Baobab Studios: The Witchverse, an all-new animated anthology series based on Baobab Studios' acclaimed interactive experience Baba Yaga.
The now-in-development series will be a global celebration of the international cultural phenomena of witches, their magic, and their universal connection to nature. Each "witch-i-sode" will comically explore (and shift) common misconceptions surrounding worldwide witch mythology and lore, all from a wide mixture of cultures and perspectives.
Three-time Emmy Award-winning VR experience and animated short film Baba Yaga, which serves as inspiration for The Witchverse, is a contemporary portrayal of the Eastern European legend Baba Yaga—an enigmatic witch who uses her powers to stop villagers whose settlement encroaches upon her enchanted forest. The immersive experience (voiced by an all-female voice cast including Kate Winslet, Daisy Ridley, Jennifer Hudson, and Glenn Close) is brought to life with illustrative 2D pop-up animation, as well as hand-drawn and stop-motion styles, and explores themes of empowerment and environmentalism. Baba Yaga will serve as a starting point for episode one of the new series.
Stay tuned for more news on The Witchverse as it becomes available…
Thrilling New Trailer for 20th Century Studios' The King's Man
From Mata Hari to Rasputin, some of history's notorious criminal masterminds are revealed in the final trailer for 20th Century Studios' The King's Man, above. Audiences will meet them all when the film debuts in theaters in just a few days!
Set during the World War I era, The King's Man follows the origins of the first independent intelligence agency as it thwarts the villainous group from starting a war… and one man is forced to race against time to stop them. The film stars Ralph Fiennes, Gemma Arterton, Rhys Ifans, Matthew Goode, Tom Hollander, Harris Dickinson, and Daniel Brühl, with Dijimon Hounsou and Charles Dance.
The King's Man—based on the comic book The Secret Service by Mark Millar and Dave Gibbons, and directed by Matthew Vaughn—premieres in U.S. theaters on December 22.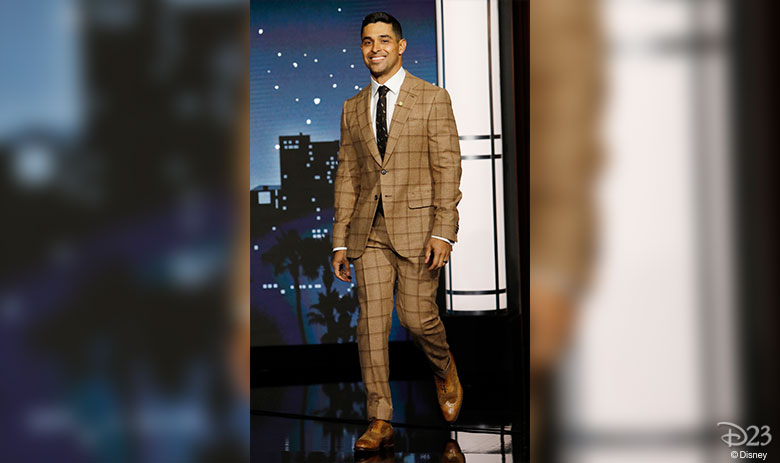 Wilmer Valderrama Developing Reimagined Zorro Series
More news from the good folks over at Disney Branded Television… They've joined forces with actor Wilmer Valderrama (recently heard in Walt Disney Animation Studios' Encanto) to develop a reinvention of the iconic Disney action-adventure-western series Zorro, with Valderrama executive producing and starring as Don Diego de la Vega and his dashing swashbuckling alter ego, the masked horseman named Zorro.
"Growing up, Zorro was the one character that made me, as a Latino, feel like I could be a hero," Valderrama recently said. "As an adult and a storyteller, I have a responsibility in the stories that I help bring to life. To partner with Disney to bring Zorro back into the family after 60 years—and be a part of the legacy for other children to know they too can be the heroes of their own stories—is a dream come true."
Set in early California, the Zorro television series followed a masked avenger, the alter ego of the mild-mannered de la Vega, as he defended the poor and acted as the bane of military oppressors on his black stallion, Tornado. Zorro's trademark was the ragged "Z" symbol, which he slashed with his sword. A total of 78 original episodes aired from 1957 through 1959; four hour-long episodes were later filmed for airing on Walt Disney's Sunday night television show, and episodes of the half-hour show were compiled into the theatrical features The Sign of Zorro and Zorro the Avenger.
Works From the Worlds of Disney Added to National Film Registry
It's a prestigious honor, and it means that film lovers will delight in these works for generations to come… Recently, the Library of Congress inducted three films from The Walt Disney Company's history—Flowers and Trees; Star Wars: Return of the Jedi; and WALL-E—into its National Film Registry. Each of the films was selected for its cultural, historic, or aesthetic importance to preserve the United States' film heritage. Find out more right here at D23.com.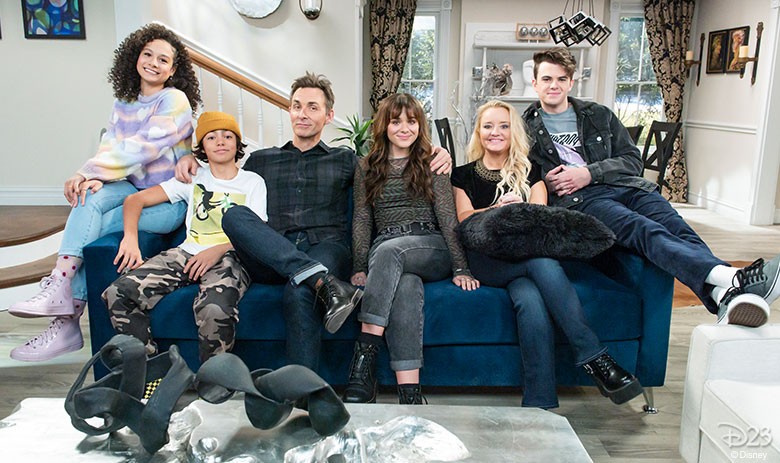 Get Ready to Meet the Mayhems
Keep your eyes peeled in 2022 for a new series from Disney Branded Television, which just kicked off production in Los Angeles!
Meet the Mayhems is an original live-action comedy series about a family of colorful supervillains who recently ran afoul of the League of Villains and now must somehow beat a path to normalcy in a small Texas town. The series is scheduled to premiere in summer 2022 on Disney Channel and Disney+ platforms around the world.
At the center of the story is teenage Havoc (Isabella Pappas), who stands up against the leader of all villains, forcing her entire family to change their identities and relocate to a Texas suburb where she now goes by the name Amy. With the help of her effervescent new neighbor Hartley (newcomer Kayden Muller-Janssen), she must somehow hide her superpowers and quell her villainous nature in favor of something she's fought against all her life—being normal. The series also stars Lucy Davis as Eva/Surge, James Patrick Stuart as Vic/Kraniac, Malachi Barton as Colby/Flashform, and Reed Horstmann as Jake/Chaos, with Patricia Belcher recurring as Celia.
Meet the Mayhems was created by Chris Peterson and Bryan Moore, who are also its executive producers and showrunners.
ICYMI: Inside Walt's Disneyland, an Immersive Guide to the Park Walt Helped Create
Marcy Carriker Smothers set out to write a book with the goal of allowing guests to walk around Disneyland identifying the attractions and landmarks Walt Disney himself championed—touching what he touched, and seeing the original Magic Kingdom through his eyes. Find out what went into researching Walt's Disneyland in D23's recent Q&A with the author by clicking here.