By Beth Deitchman
There are so many ways to tell Star Wars stories and so many Star Wars stories to tell, emphasizes Scott Trowbridge, portfolio creative executive at Walt Disney Imagineering. He notes, "We actually built Star Wars: Galaxy's Edge to be a place that feels like it has an endless supply of stories. But some of those stories are better told through books, and some of those stories are better told through VR experiences, games, and toys to allow you to play it out yourself."
Beginning this Sunday, August 30, Star Wars fans will want to set their coordinates for their nearest Target store (as well as Target.com and the Target app) to be among the first to experience the Star Wars: Galaxy's Edge Trading Outpost collection. Announced in July, the out-of-this-galaxy collection invites you to live out your own Star Wars story at home through brand-new toys, clothes, books, collectibles, and more—all inspired by the adventures of Star Wars: Galaxy's Edge at the Disneyland Resort and Walt Disney World Resort.
In addition to the Star Wars: Galaxy's Edge Trading Outpost collection only at Target in the U.S. (and, in Canada, at Toys "R" Us stores), Walt Disney Imagineering and ILMxLAB have partnered to bring Batuu to fans through an incredible immersive VR experience, Star Wars: Tales from the Galaxy's Edge, coming later this year from ILMxLAB. Also, fans can enjoy three new Star Wars Galaxy of Adventures animated shorts launching today on Star Wars Kids—which feature an appearance by intrepid spy Vi Moradi, who has quickly become a favorite for fans encountering her in person during their visits to Batuu. On the latest episode of the D23 Inside Disney podcast, Trowbridge reveals several only-at-Target items inspired by Star Wars: Galaxy's Edge and previews even more must-have items that you'll want to add to your holiday—or Life Day—wish list, including some brand-new publishing announcements. The excitement is strong on D23 Inside Disney this week; read some of the highlights below, and hear the complete conversation (including some surprising Mandalorian Easter eggs in Dok-Ondar's Den of Antiquities) here on D23.com or wherever you get your podcasts.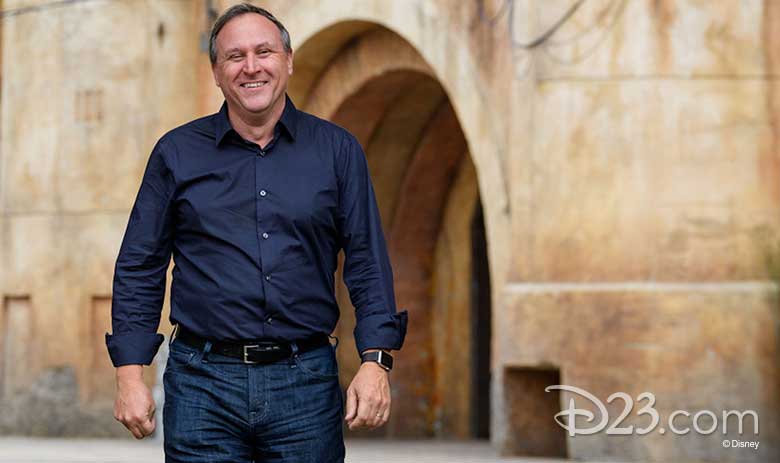 D23 Inside Disney: What are some of the ways that we are going to be able to experience or can currently experience Star Wars: Galaxy's Edge in our homes?
Scott Trowbridge (ST): Aside from that amazing immersive experience you can have in the parks, there is a limit to what we present to you in the But through all these other mediums, we can extend the world of Star Wars: Galaxy's Edge and we can extend Star Wars storytelling in some really cool ways… One that I'm really excited about is something that we've already announced called Star Wars: Tales from the Galaxy's Edge, which is a new VR experience created in partnership with ILMxLAB and Oculus that is going to drop you into VR and put you in the Black Spire Outpost you know and love, but introduce you to new parts of it you've never seen before, introduce you to new parts of its history that you haven't experienced yet, and introduce you to some new really, really fun characters that you haven't yet met, brought to life by some amazing talent. That is an experience that I'm very, very excited about.
There are some parts of Star Wars storytelling that are really told well through our publishing initiatives and in books, where you can really get into the head of a character and you can really lose yourself in the moment in the way that only books can do. We've got some really fun things coming. One of my favorite examples of that is a book called Star Wars: Myths and Fables, which are basically the fairy tales, myths, and legends that have been passed down through generations in the world of Star Wars—very similar to how we pass down fairy tales from generation to generation here on Earth. Those same things exist in the world of Star Wars. What I'm happy to announce today, is that in partnership with our friends at Target, there will be a Target-only version—a Target edition, if you will—that not only has a custom cover for this great book filled with really fun stories, but actually has three stories that we haven't ever heard before.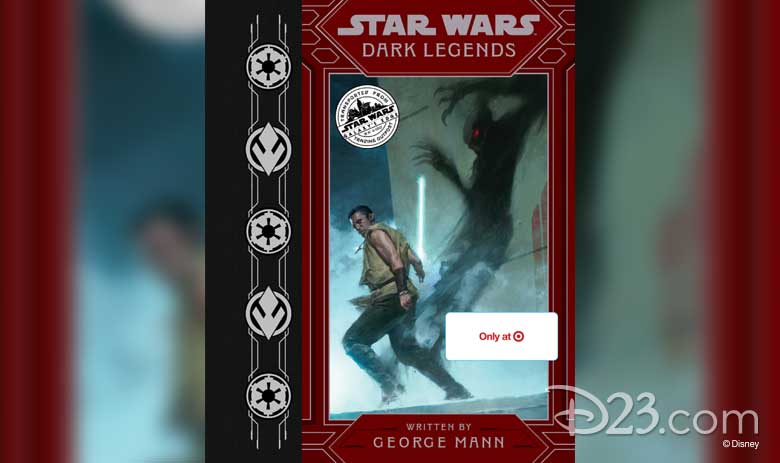 Another thing that I'm excited about is a book that George Mann wrote called Star Wars: Dark Legends. Not everything is all light and fun in the world of Star Wars. So if that other book is filled with the stories that might have put Luke and Leia to bed at night, the Dark Legends book is the collection of spooky tales and ghost stories that would have kept them awake at night, all set in the world of Star Wars and including three new never-before-heard stories that are part of that only-at-Target edition, as well. I'm very excited about those coming out, and those books help flesh out some of the mythology behind not just Star Wars, but specifically behind Batuu and Black Spire Outpost.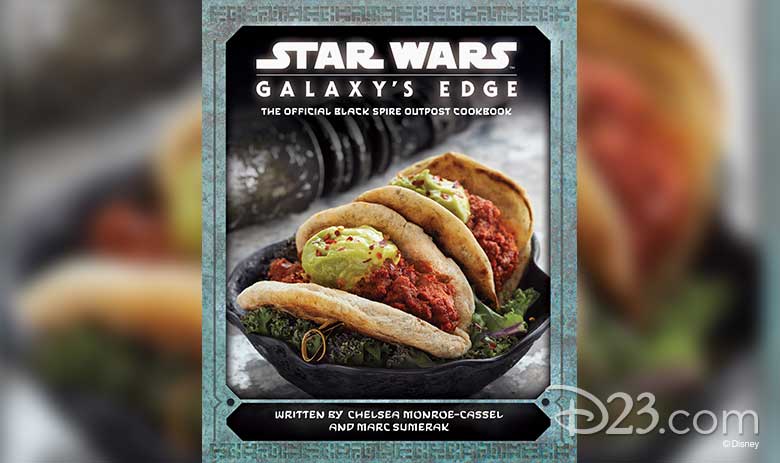 D23 Inside Disney: What are some of the other must-have out-of-berm things we need to add to my holiday wish list?
ST: One of my favorite things to do over the holidays, when it can be a little colder and you have a little bit of family time and down time, is to snuggle up with one of these books… We also have an amazing cookbook: The official Star Wars: Galaxy's Edge: The Official Black Spire Outpost Cookbook… filled with recipes from the edge of the galaxy with ingredients that you can get here on Earth… Another thing that I might recommend as you're hanging out with friends and family and maybe even snuggling up to a warm fire is another only-at-Target offering, our Chewbacca hooded blanket. It's warm, it's snug, it's huggable—just like Chewbacca himself.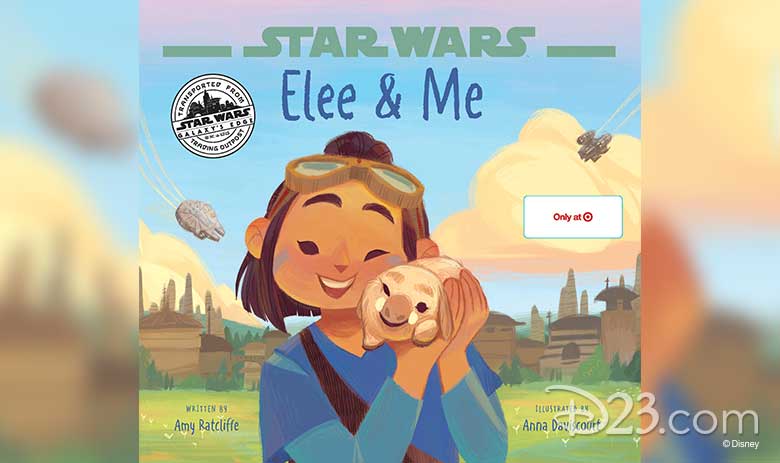 For me, another thing on my holiday list is actually spending time with family. And I am unreasonably excited about a new book that we've created called Star Wars: Elee & Me. It's our first Star Wars: Galaxy's Edge children's book and it is so cute. It tells the story of Elee, a creature we're going to learn is called a "therii," and her friend Salju, who live on Batuu in Black Spire Outpost. These are two characters that we came up with when we were first conceiving the land and we just fell in love with these characters. It's a great book about growing up but not growing apart from those we love.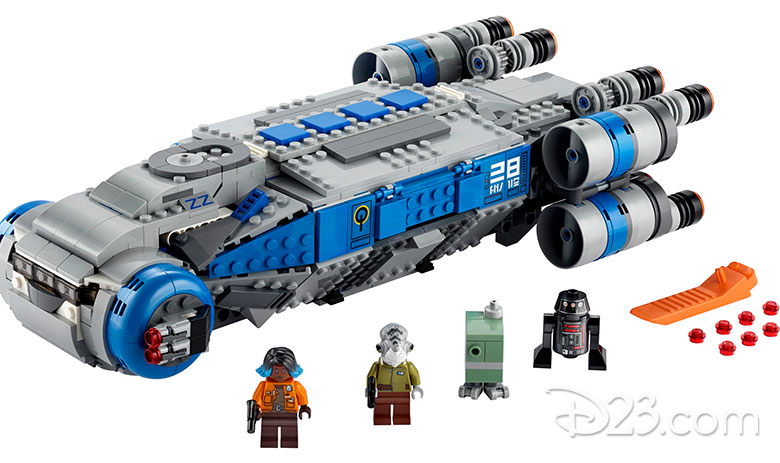 D23 Inside Disney: What would fans who have visited Star Wars: Galaxy's Edge recognize in these out-of-berm activations and products, and what might be new to some?
ST: People who have been to Star Wars: Galaxy's Edge are going to recognize some of these classic elements—some of the characters you've talked about, like Vi Moradi or Dok-Ondar, or one of my favorites, Hondo Ohnaka, our favorite space pirate, if you will—but [they'll also recognize] the places, the locations, some of the ships. I'm very excited about the new LEGO version of our I-TS ship (our kind of Resistance transport ship), the Millennium Falcon—there's lots of things that you would recognize, both classic Star Wars and also things that are unique and special to Black Spire Outpost and the stories of Star Wars: Galaxy's Edge.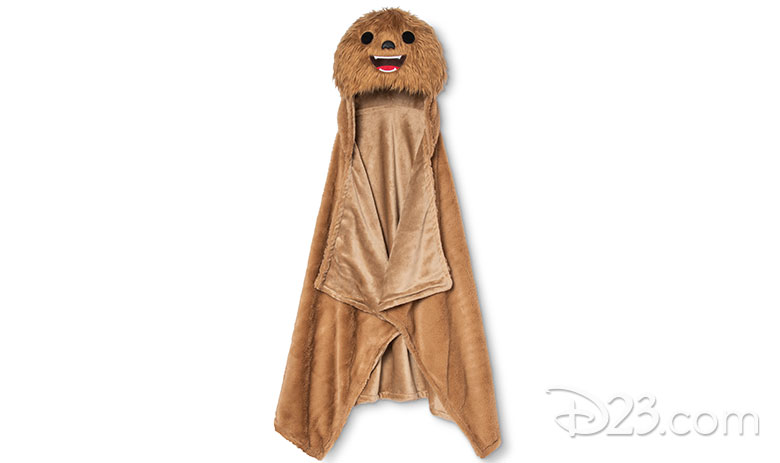 D23 Inside Disney: After it launches this Sunday, what will it be like for you to go into a Target and see the Trading Outpost collection with Star Wars: Galaxy's Edge-inspired items there?
ST: Oh my gosh, it's going to be super-weird but super-exciting. So many people have worked to bring this world of Star Wars to life for years on these projects and at the core of that has always been this desire to invite people to engage and to play. So it's amazing to see all this work come to fruition and that people are inspired and want to engage with these stories and with these characters and the worlds of Star Wars: Galaxy's Edge. It's amazing to think that all that hard work has meant something, because it is resonating with people.
At the heart of Star Wars: Galaxy's Edge storytelling is this idea about the power of an individual to make a difference, no matter where that person comes from—and I think this is true, largely, for most Star Wars storytelling. It doesn't matter if you're a poor farmer boy or a scavenger girl born on some remote planet, anybody, through the choices they make, can make a difference in the universe. That's really important to the stories that we tell in the experiences that we offer at Star Wars: Galaxy's Edge, and also this idea that hope can power through the darkness. I hope that these themes resonate just beyond the specific stories we're telling and resonate into people's lives—and the more people broadly around the world we have engaging in that mindset, I think that can make a huge difference.
I'm super happy that we are able to take what's at the heart of Star Wars: Galaxy's Edge, these ideas about engagement, empowerment, that you have the power to make choices—your choices matter, but your choices have consequence—and take this idea and kind of spread that more broadly and widely around the world. It's so fantastic that our friends at Target have allowed us and helped us to do that in a way we wouldn't have been able to do if it was just limited to what we do in the parks. I think that's super exciting.